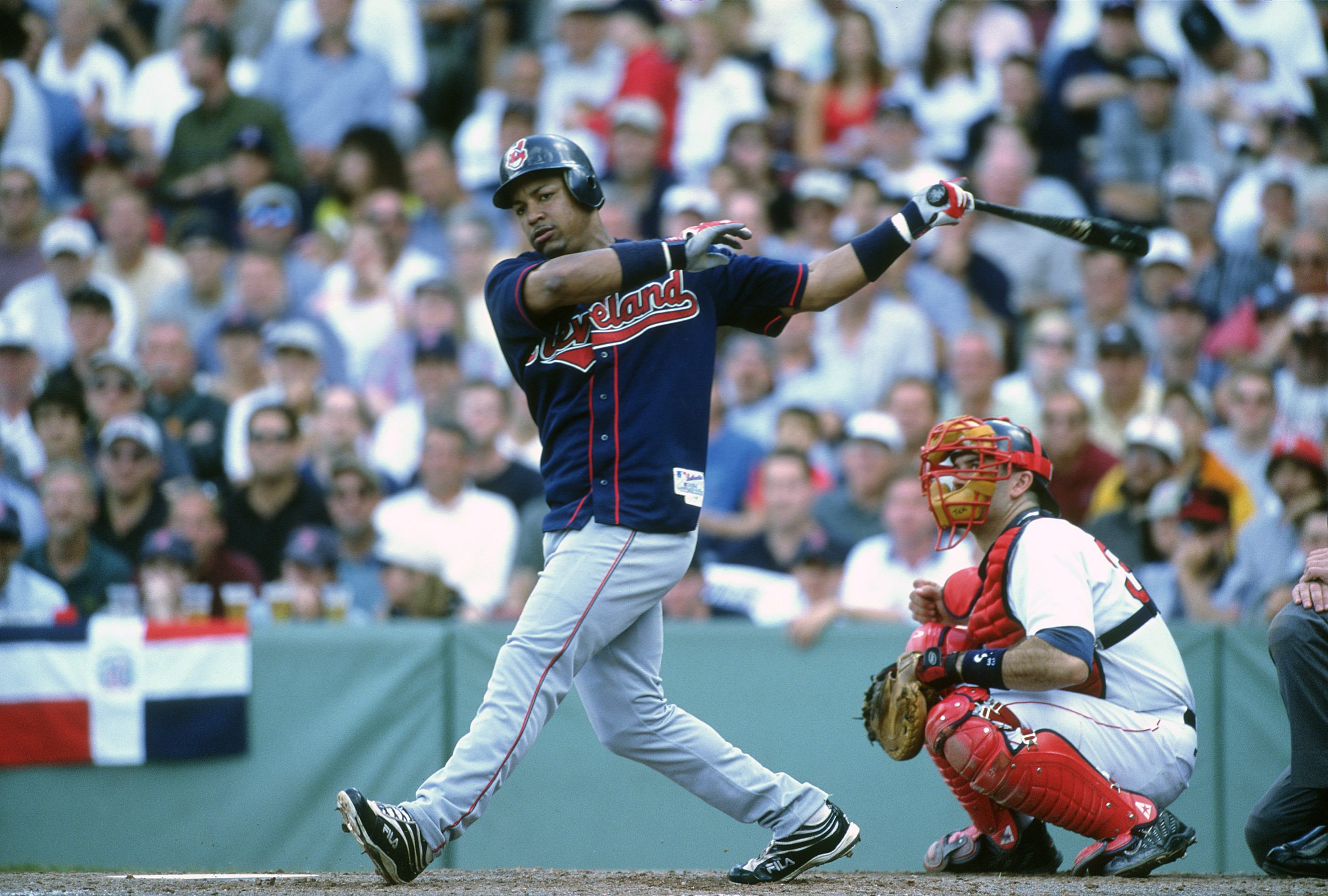 Manny Ramirez Made Enough to Forget $25K in His Locker but Usually Bailed out When the Restaurant Bill Arrived
Manny Ramirez was one of the best hitters in all of baseball.
The 'Manny being Manny' thing appears to be much worse than we all thought. Manny Ramirez was that happy-go-lucky outfielder with the Cleveland Indians and Boston Red Sox, who could hit the heck out of the baseball. After that, it was all a mystery.
When Ramirez trotted to first base instead of hustling, it was always a case of "Manny being Manny." The same was said when he threw to the wrong base from the outfield. A recent report states those Ramirez quirks extend well beyond the baseball field.
Manny Ramirez the baseball hitter vs. Manny Ramirez the person
There's no question Ramirez was one of the purest hitters in all of Major League Baseball. He finished his 19-year career in the big leagues with a .312 batting average. He won the batting title in 2002 with a .349 average. That came two years after he hit .351. He was spectacular in the batter's box. Elsewhere, he was erratic.
"He was a professor at MIT in the batter's box," former Indians GM John Hart said in The Athletic, "and a freshman at a junior college on the bases and in the outfield."
"A freshman in kindergarten," quipped Hall of Fame Indians beat writer Sheldon Ocker.
While he was putting on a clinic at the plate, he was making teammates scratch their heads. A lovable guy, Ramirez was borrowing his teammates' bats, t-shirts, and even their underwear. He'd just go into the locker and take an item if the player was on a hot streak.
"Guys would be looking for their underwear and Manny would be wearing it," said pitching coach Mark Wiley.
He never did anything maliciously. He was, well, Manny being Manny.
"There was never an ounce of malice in his bones," former teammate Sandy Alomar Jr. said.
Manny Ramirez, making big bucks, would often disappear at restaurants
By 1996, five years after the Indians selected him with the 13th overall pick in the 1991 MLB Draft, Ramirez was making seven figures. Money apparently didn't mean a whole lot to Ramirez – unless it came to paying the restaurant tab.
He left uncashed paychecks in his locker. He once left $25,000 in his locker during the offseason. According to The Athletic, the Indians PR director approached Ramirez about those uncashed checks.
"These?" Ramirez asked after rummaging through his gear and other teammates' items that were in the bottom of his locker.
"They found stuff from April in August," Alomar said.
Despite making the big bucks and not having a care in the world if his checks were cashed, Ramirez rarely paid a restaurant bill. After a meal with teammates, he'd head to the bathroom as the bill came out. He never returned.
"You have no idea how many times he'd say, 'Hey, I forgot my wallet,'" former teammate Carlos Baerga said.
"He'd go, 'I didn't bring my credit card,'" Alomar said. "Or, 'I didn't bring cash.' Manny would say, 'You guys have more service time than me. You take care of the tab.'" 
John Hart said Ramirez was the best hitter he's seen
Ramirez spent eight years in Cleveland, followed by eight more with the Red Sox. He's a 12-time MLB All-Star and a two-time World Series champion. Beyond that, he's also the best hitter Hart has seen.
"We were the best offensive team in baseball for eight or nine years," Hart said, "and as great as (Jim) Thome was, probably one of the best power hitters, Albert Belle, great power hitter, Robbie Alomar, Carlos Baerga, great hitters — the best hitter I've ever been around in my 50 years in baseball has been Manny Ramirez.
"I had Alex Rodriguez in Texas. The absolute best hitter I've ever been around is Manny. I'll go to my grave saying that."
As crazy and quirky as he was, Ramirez was well-liked and well respected. Some even considered him smart.
"In reality, he was one of the smartest players I ever played with," Alomar said. "He was phenomenal."
Smart with a bat in hand, but don't ever let him handle the team finances.
All stats courtesy of Baseball Reference.