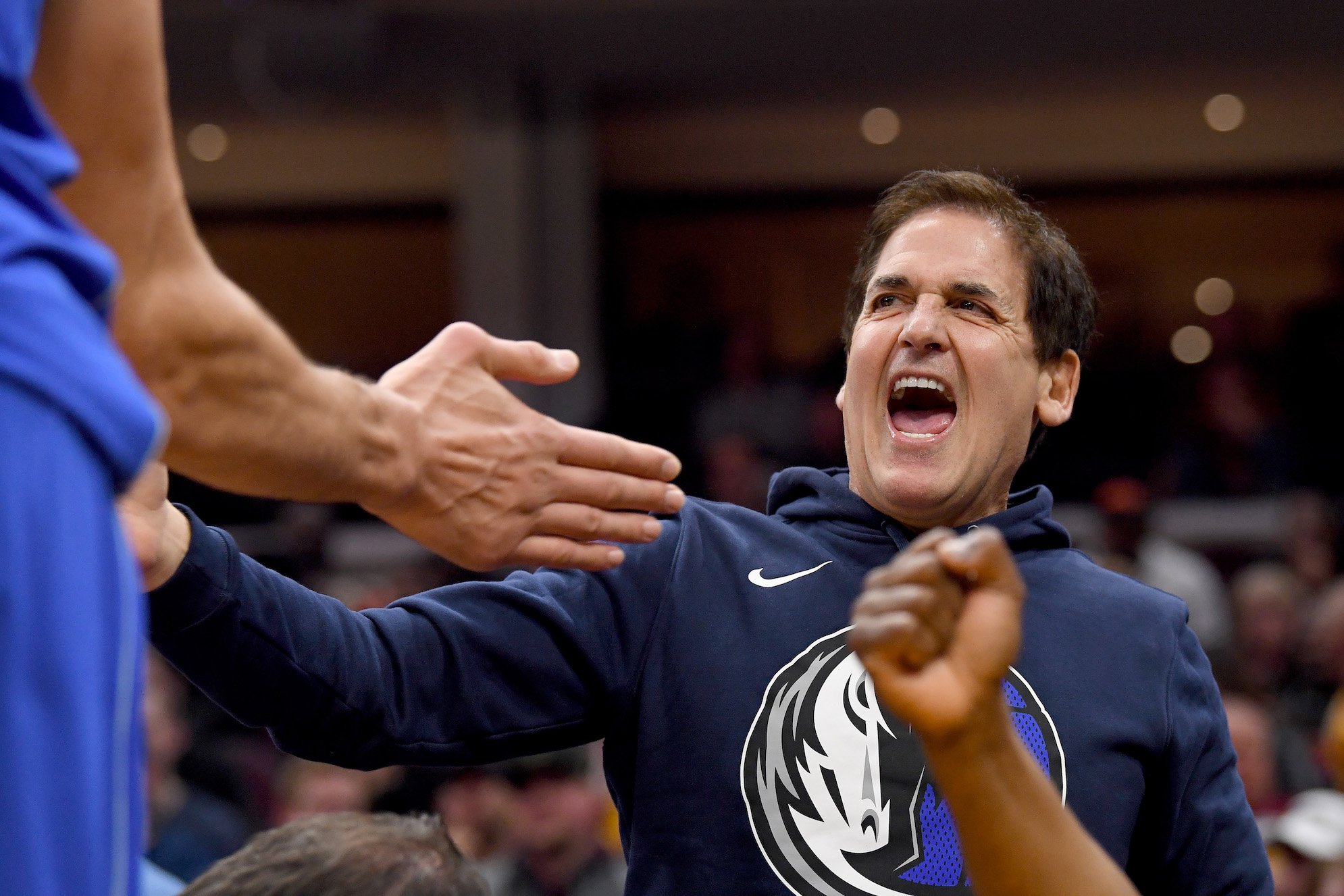 Mark Cuban Ruthlessly Attacks Texas Sen. Ted Cruz's Manhood in Twitter Battle
Mark Cuban is never one to back down from a heckler, and his newest one on Twitter just happens to be Texas Sen. Ted Cruz.
Mark Cuban doesn't back down to anyone. Not in business, not in sports, and definitely not on Twitter. The outspoken Dallas Mavericks owner got into an online dust-up Sunday about players kneeling for the national anthem, and it led to a heated exchange with Texas Sen. Ted Cruz. Cuban didn't hold back on the former presidential candidate, and he even took a savage shot as his manhood in the process.
Mark Cuban calls out Dallas radio host for his stance on the national anthem protests
Mark Cuban and Ted Cruz didn't begin a Twitter beef out of thin air. It all started when a Dallas radio host shared his feelings about NBA players kneeling for the national anthem. Mark Davis, a radio personality for 660 AM in Dallas, encouraged Cuban to restrict his players from kneeling.
"I am so ready to be in on this year's #Mavericks home stretch: so much promise, so much personality. But the minute one player kneels during the anthem, I am OUT. Surely [Cuban] can lead the way for #Mavs, #NBA to do whatever gesture they wish without insulting the nation," Davis tweeted Sunday.
Cuban apparently wasn't too fond of Davis' opinion. He quickly responded to Davis' tweet with a simple, "Bye." Soon after, Cuban responded in a more eloquent way.
"The National Anthem Police in this country are out of control. If you want to complain, complain to your boss and ask why they don't play the National Anthem every day before you start work," Cuban tweeted Sunday night.
It's clear Cuban will stick up for his players who decide to kneel, but Cruz took exception.
Ted Cruz insulted Mark Cuban, so Cuban replied with a shot at his manhood
After Cuban and Davis went viral for their brief Twitter spat, Texas Sen. joined in on the party. Early Monday morning, Cruz called out Cuban for his response to Davis.
"Really??!? NBA is telling everyone who stands for the flag, who honors our cops and our veterans, to "piss off"? In Texas, no less? Good luck with that," Cruz tweeted.
Without skipping a beat, Cuban retorted in ruthless fashion.
"Have some balls for once [Cruz]. Speak to me. It's my tweet," Cuban replied.
No one ever wants to get their manhood called into question. Cruz tweeted his response to Cuban without even tagging him or mentioning his name, so Cuban fired back a devastating burn.
Cuban and Cruz continued their Twitter beef throughout the day
Cuban and Cruz didn't stop after the Mavericks owner insulted the Senator's courage. Cruz went on to insult Cuban for not speaking up about China.
"Still no answer from [Cuban]. Let's try simpler. Mark, tough guy, can you say "Free Hong Kong"? Can your players put that on their jerseys? Can you condemn the CCP's concentration camps w/ 1 million Uyghurs? Can you say ANYTHING other than "Chairman Mao is beautiful & wise"?" Cruz tweeted.
At this point, Cuban was fed up. He got more personal with his next respone.
"I can say, Black Lives Matter. I can say there is systemic racism in this country. I can say there is a Pandemic that you have done little to end. I can say I care about this country first and last and..," Cuban responded.
"Why is it, [Cruz], that you take such pride in standing up to and speaking truth to the Chinese, but you have no ability to stand up to and speak the truth to [President Donald Trump]?"
So, who won the Twitter fight between two of Texas' most powerful figures? You be the judge.