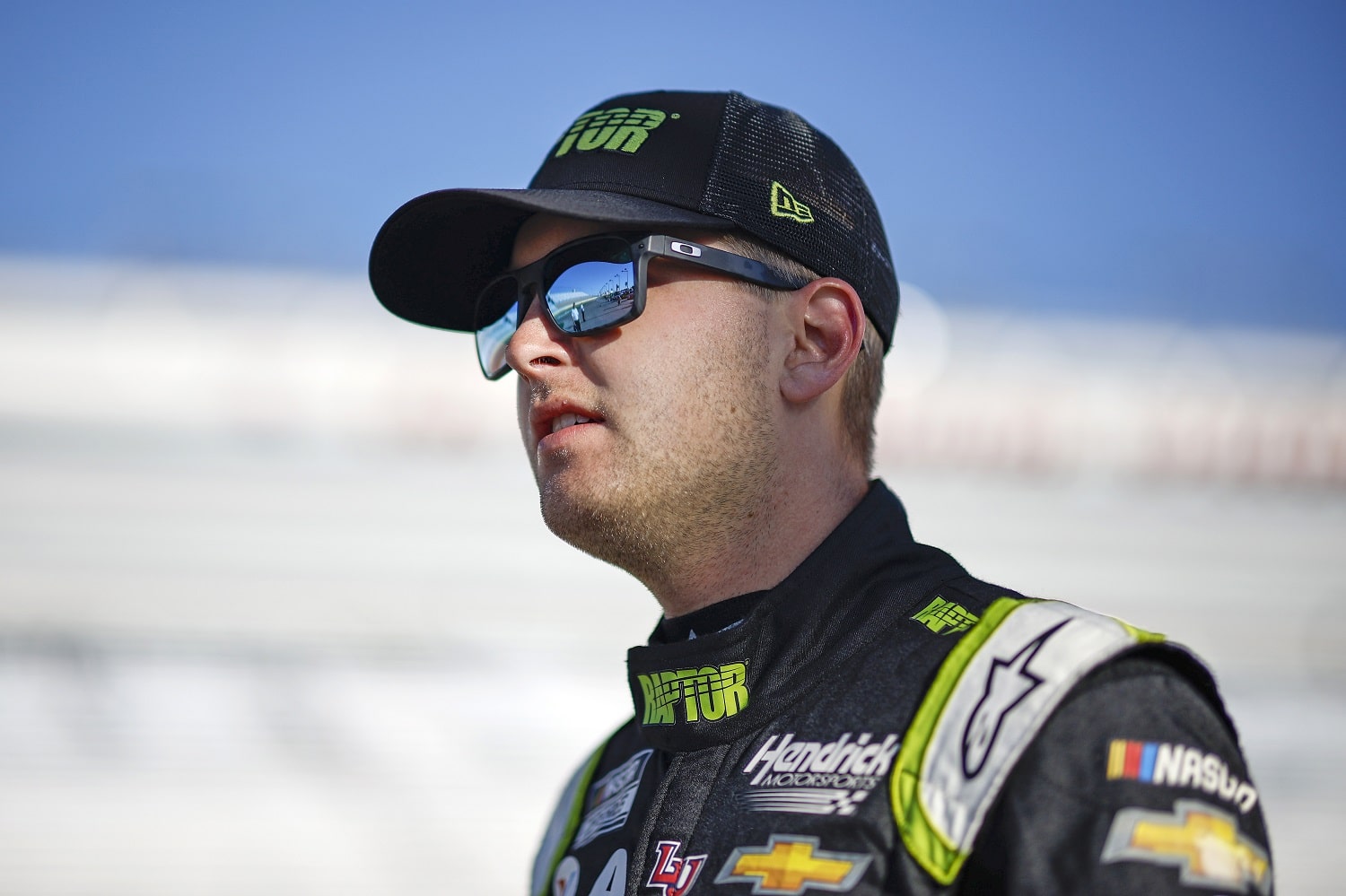 Martinsville Is a Bad Place to Do What William Byron Did
William Byron may have cost himself two sets of valuable stage points by qualifying 25th at Martinsville, where NASCAR will set its Championship 4 field.
William Byron's margin for error disappeared in a matter of seconds on Saturday at Martinsville. Actually, the elapsed time was two-tenths of a second, give or take a fraction.
The race that will set the field for the Championship 4 next weekend in Phoenix is actually three races in one because of stage racing. For all practical purposes, the driver of the No. 24 Chevy lost the first one Saturday.
William Byron can't afford to lose the ground he lost Saturday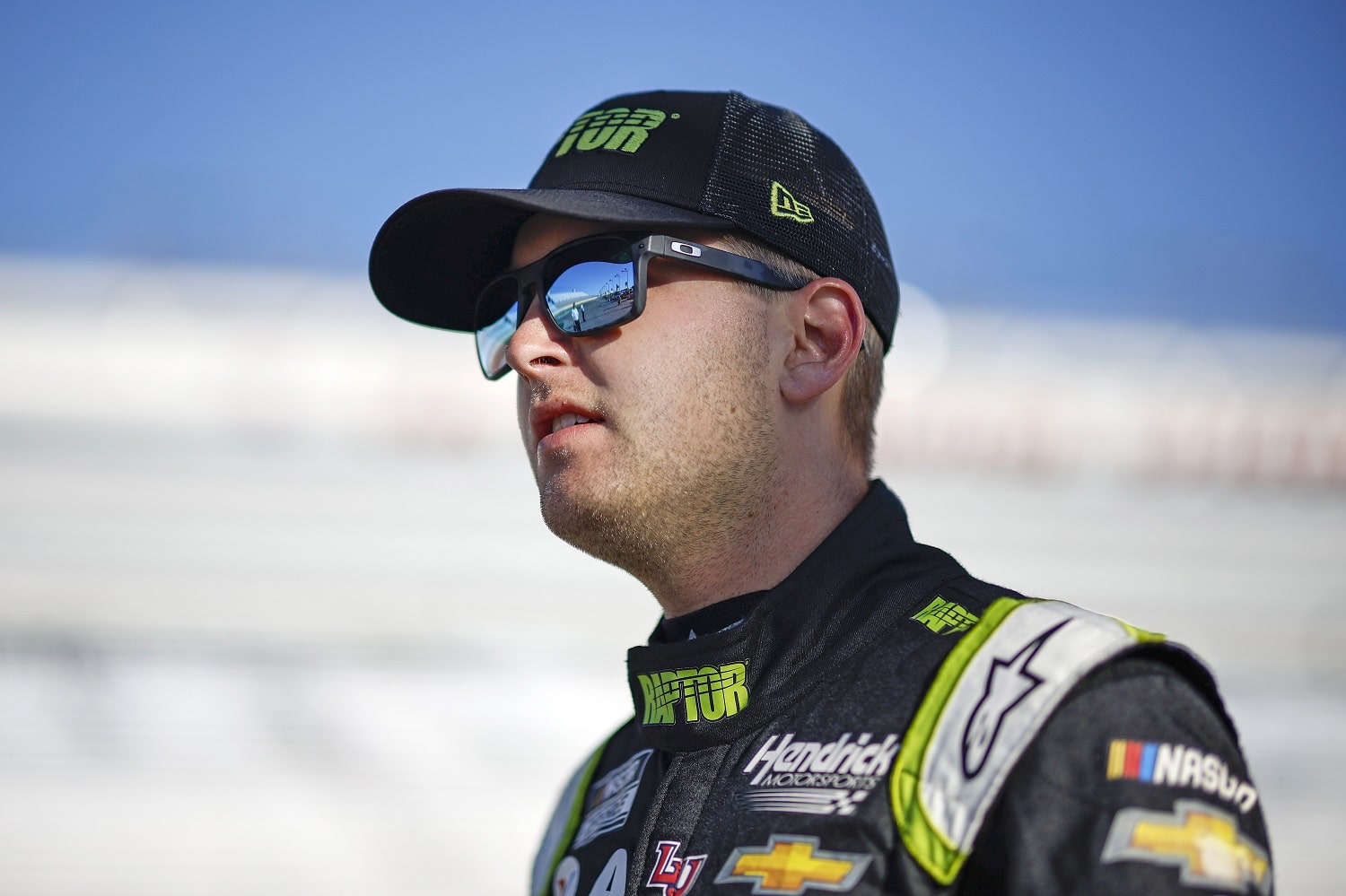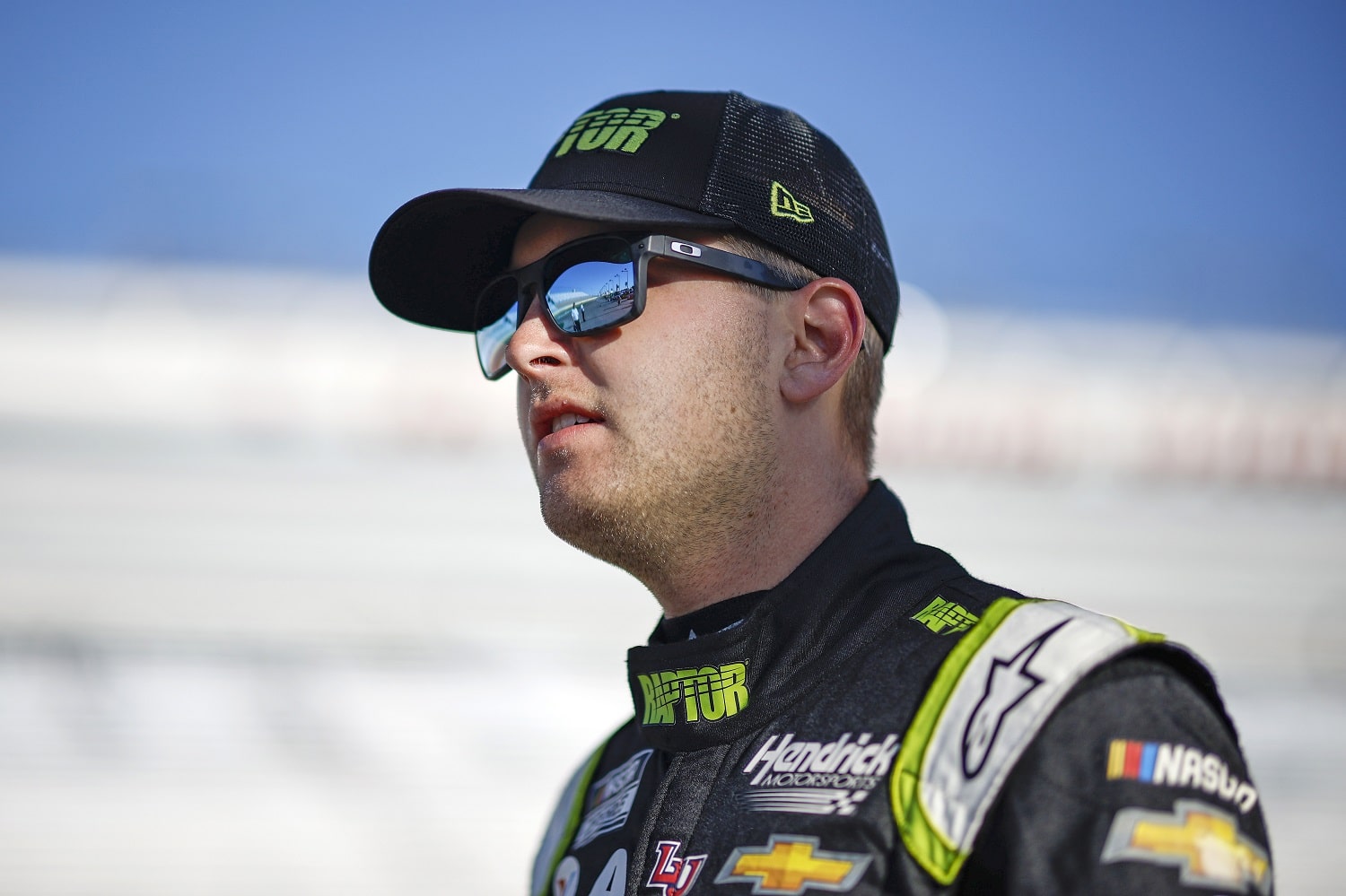 Joey Logano locked into the Championship 4 by winning in Las Vegas, but seven other drivers will battle Sunday for three remaining spots. None of the seven should feel comfortable, though Ross Chastain is 19 points above the cut line for the start of the Xfinity 500 and Chase Elliott is plus-11.
William Byron begins the day in the final Championship 4 position by five points over Denny Hamlin and 18 over Ryan Blaney. Christopher Bell and Chase Briscoe would be hard-pressed to qualify with anything less than a race victory.
Byron's problem is that all seven other playoff drivers qualified ahead of him Saturday on the half-mile track. Byron logged the day's 25th-best time, whereas Blaney qualified fourth and Hamlin 11th.
"Honestly, I was super-surprised by our qualifying effort," Byron told NBC Sports minutes before the start of Sunday's race. "I don't know what that was. I didn't put together a great second lap."
The first two stages are 130 laps apiece, and those race segments will fly by. NBC Sports points out that it's almost unimaginable that Byron can move through the field quickly enough to score points in the opening stage, meaning Hamlin and Blaney can start cutting into Byron's advantage.
In the four previous short-track races this season (we're not counting the gimmicky Bristol dirt race), at least five of the top six finishers in opening stages started in the top 10. It was most pronounced at Martinsville in the spring as the top six finishers in the opening segment qualified among the first seven drivers.
Passing in general will be challenging at Martinsville
One of the ongoing storylines this year has been that short tracks are tough on the Next Gen car, with power steering issues among the most frequent mechanical issues, and also tough on competition.  Ross Chastain started 27th and finished fifth in the spring race at Martinsville, but that race (won by William Byron, who started fifth) may have been an anomaly for the track regardless of the model of car.
In the 10 races from 2017-21 at "The Paperclip," drivers who qualified in the top five hauled down 23 top-five finishes. Sixteen others who finished in the top five qualified between sixth and 10th. Only four drivers who started their day outside the top 15 crashed the top five when the checkered flag came down.
Denny Hamlin might worry a little more than most
Martinsville historically has been a good track for Denny Hamlin, who won there four times from 2008-10 and once more in 2015. The driver of the No. 11 Toyota has finished in the top 10 in two-thirds of his starts at the Virginia oval.
However, Hamlin qualified 25th this spring and finished 28th, scoring no stage points along the way. How much of that was NASCAR's macro issues with short tracks, Toyota being slow out of the gate in adapting to Next Gen technology, or simply a poor performance by Hamlin can't be determined.
But if Hamlin starts 11th on Sunday and fails to cash in on potential stage points on Laps 130 and 260, he could end up bailing out William Byron.
Got a question or observation about racing? Sportscasting's John Moriello does a mailbag column each Friday. Write to him at [email protected].
Have thoughts on this topic? Keep the conversation rolling in our comments section below.