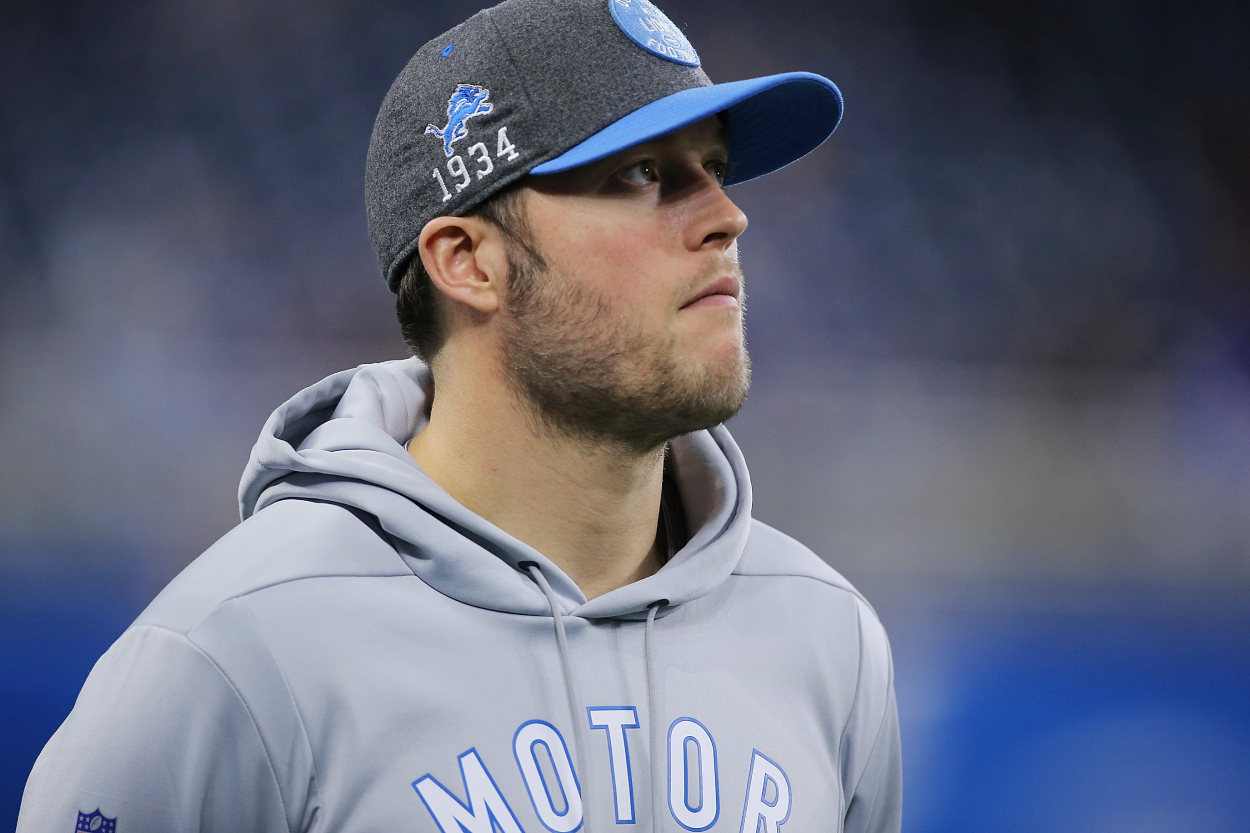 Matthew Stafford Once Almost Had a Near-Death Experience Involving a Collapsed Bridge While on His Way To Lions Practice
Matthew Stafford probably has some fond memories from his time with the Detroit Lions. He also probably has some frightening ones, too.
Matthew Stafford has been one of the most underrated quarterbacks in the NFL in his career. He has had a challenging job, though, as being the quarterback for the Detroit Lions isn't an easy task. Not only has he had to deal with losing a ton of games, but he has also been sacked and beaten up a ton throughout his career. However, while playing behind the Lions' offensive line might be dangerous, in 2014, Stafford once almost had a near-death experience on his way to Lions practice. It was due to a collapsed bridge, too.
Matthew Stafford had a great college career at Georgia
Before entering the NFL, Matthew Stafford was a star for the Georgia Bulldogs. After throwing for 1,749 yards, seven touchdowns, and 13 interceptions in 2006, Stafford led an excellent Georgia team in 2007. He threw for 2,523 yards, 19 touchdowns, and 10 interceptions that year, and the Bulldogs went 11-2 and won the Sugar Bowl.
Stafford then helped his draft stock tremendously in 2008. He threw for 3,459 yards, 25 touchdowns, and only 10 interceptions. Georgia was also pretty good again with Stafford that year, as the Bulldogs went 10-3 and defeated Michigan State in the Capital One Bowl.
Stafford's play that season led to him becoming the No. 1 overall pick in the 2009 NFL draft with the Detroit Lions.
He has been a great quarterback on some bad Detroit Lions teams
Stafford struggled for the Detroit Lions in his rookie season, as he threw 13 touchdowns and 20 interceptions in 10 games. He then only appeared in three games in 2010. However, he has since become an excellent quarterback.
Stafford won the 2011 AP Comeback Player of the Year award, as he threw for 5,038 yards, 41 touchdowns, and 16 interceptions that season. He also led the Lions to the playoffs that year, but Detroit fell in the wild-card round. Stafford then became as consistent of a quarterback as you can be over the course of seven seasons, as he threw for over 4,200 yards and 20 touchdown passes or more in each season from 2011 through 2017. He also recorded 24 touchdown passes or more in five of those seven seasons during that span.
However, the Lions only made it to the playoffs in three of those seven seasons. They also lost in the wild-card round each time. Detroit then ultimately missed the playoffs in each of Stafford's final four seasons with the team and failed to win more than six games in three consecutive seasons from 2018 through 2020. This was while Stafford still performed at a high level, throwing for 4,084 yards, 26 touchdowns, and 10 interceptions in 2020.
In addition to just merely not winning games, the Lions have never done a great job of protecting Stafford either. As of 2020, Stafford is ninth among active QBs in total times sacked, and the only QB above him on that list who hasn't been in the league longer than him is Russell Wilson.
All of these things then led to the Lions parting ways with their star QB and sending him to the LA Rams after the 2020 season.
Matthew Stafford almost had a near-death experience on his way to practice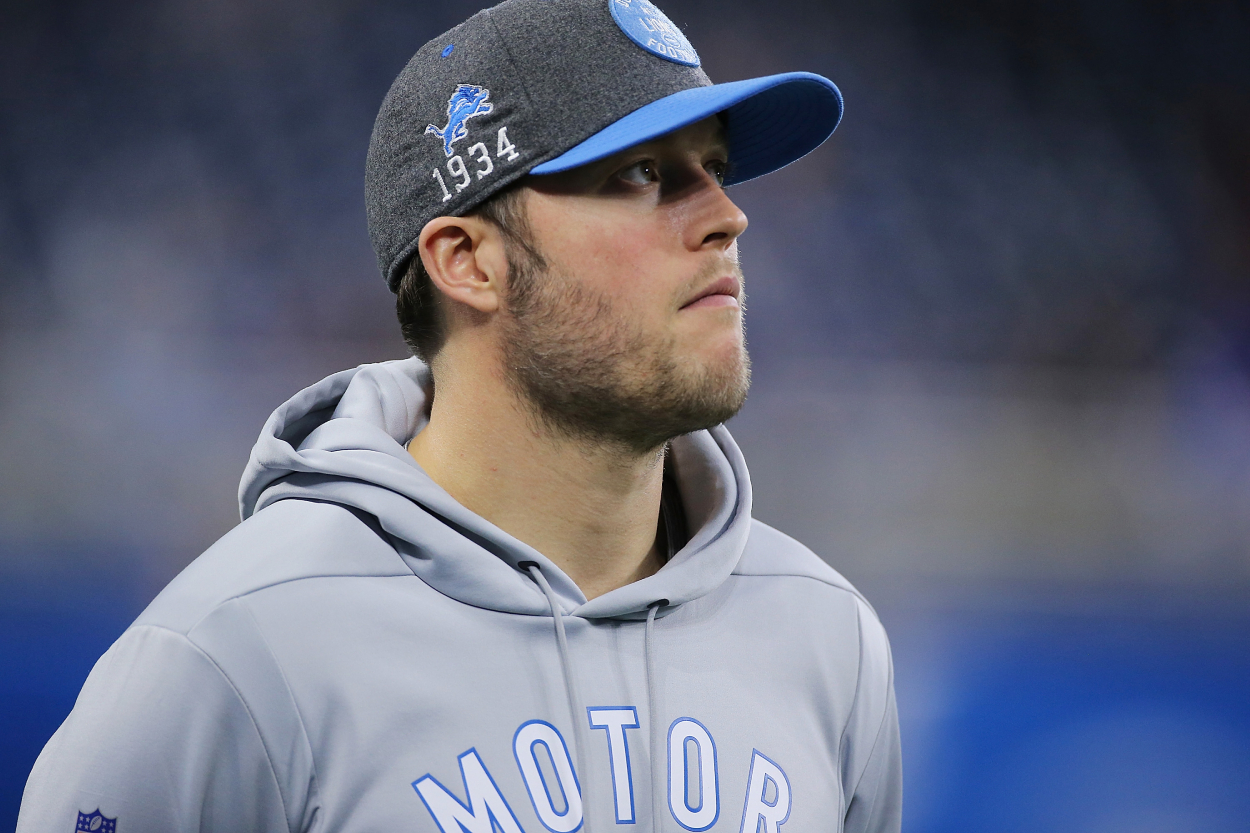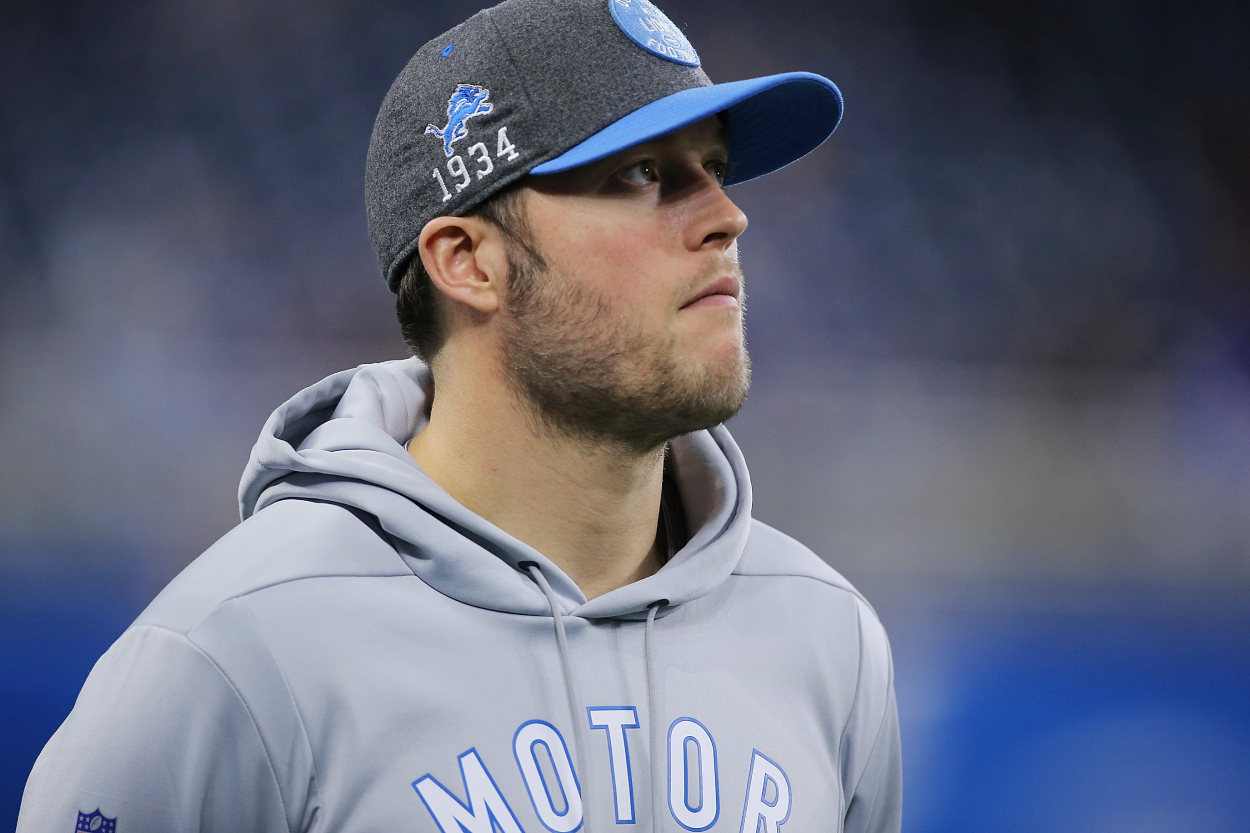 With all the success Stafford had individually, he probably has some fond memories from his years with the Lions. However, he might also have some frightening ones, including the time he almost had a near-death experience.
According to the Detroit Free Press, Stafford was on his way to practice in September 2014 when "he happened upon [a] collapsed bridge." A waste disposal vehicle had hit a pedestrian bridge that morning, which led to the driver sadly dying. Stafford was even reportedly just about two or three minutes behind the accident. His car was the first vehicle that police stopped when they shut the freeway down.
"It shocked me, but it probably shocked some people that were right around it even more," Stafford said, according to the Detroit Free Press. "I didn't really know what I was looking at. You don't expect to see that when you were driving to work, but I'm sure there were people closer to it than I was."
Stafford also said that he saw the truck driver.
"There was no blood," Stafford said, according to the Detroit Free Press. "It wasn't that kind of thing. It seemed like (everything was fine) and then, all of a sudden, this cop sprinted out like something bad (happened)."
There are many things that an NFL quarterback can be thankful for. Stafford, though, can certainly be grateful that he didn't leave for practice just two or three minutes earlier than he did on that day in 2014.
Stats courtesy of Sports Reference and Pro Football Reference