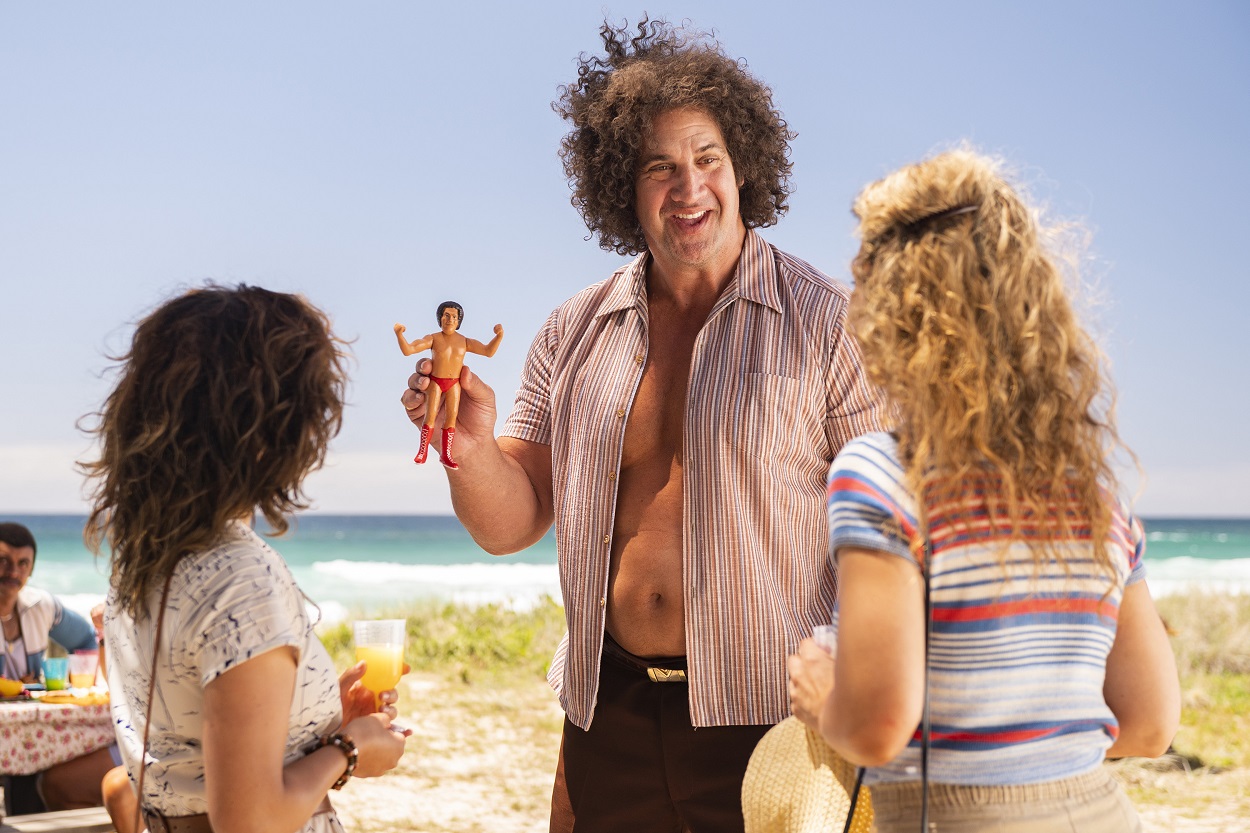 Matthew Willig, Who Portrays WWE Legend Andre the Giant on 'Young Rock,' Played 14 NFL Seasons and Won a Super Bowl Ring
Matthew Willig, who plays WWE icon Andre the Giant on Dwayne Johnson's NBC sitcom 'Young Rock,' played 14 seasons in the NFL.
It was going to be tough for anyone to step in and portray WWE legend Andre the Giant in the NBC sitcom Young Rock. But anyone who's watched Dwayne Johnson's passion project thus far would have to agree that Matthew Willig has done about as good of a job as anyone could expect in playing such an iconic figure.
Now, what some may not know about Willig is that the longtime character actor who now has more than 60 acting credits to his name played 14 years in the NFL with six different teams and owns a Super Bowl ring.
Matthew Willig played 14 NFL seasons and earned a Super Bowl ring with the Rams
Undrafted out of USC, with whom he won a Rose Bowl, Matthew Willig, an offensive lineman who mostly played right tackle, began his NFL career on the New York Jets practice squad in 1992 and was called up to the main roster the following season.
He remained with the franchise through the 1995 season, appearing in 34 games with 15 starts. Willig then spent two seasons with the Atlanta Falcons and a lone season with the Green Bay Packers before signing with the St. Louis Rams ahead of the 1999 season.
While Willig didn't play a single down for the Rams that year, he still earned a Super Bowl ring and then returned to his home state in 2000 to suit up for the San Francisco 49ers, with whom he played three seasons. He then played two years with the Carolina Panthers and another season with the Rams in 2005 before retiring.
In total, Matthew Willig played 153 regular-season NFL games over the course of his career, including 43 starts, and an additional eight in the postseason.
He now has more than 60 acting credits to his name
As Matthew Willig's NFL career progressed, he began to start thinking about life after football and knew he really wouldn't be content with a desk job. He hosted some radio and television shows during his career and was comfortable on camera so he hooked up with a commercial agent that worked with athletes and ended up booking a few campaigns, which is what led him to pursue acting on a full-time basis once his playing career ended.
Since 2006, Willig has added more than 60 film and television credits to his resume, including roles in high-profile projects such as Dexter, CSI, NCIS, We're the Millers, Concussion, Agents of S.H.I.E.L.D., and now Young Rock as Andre the Giant, a role with which he certainly identifies.
Matthew Willig gained 35 pounds to portray Andre the Giant in 'Young Rock'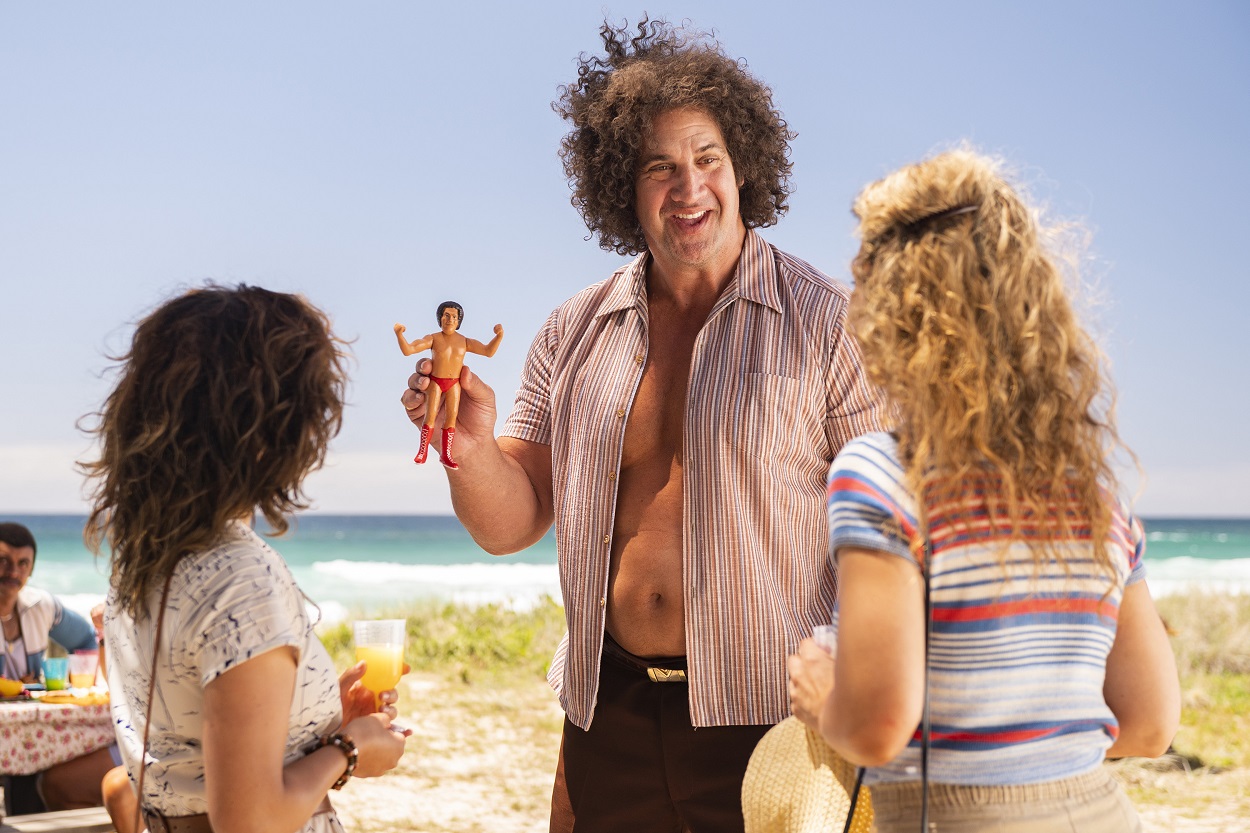 Finding someone to play Andre the Giant in Young Rock certainly had to be quite the task simply given the WWE legend's massive size. Listed at 7'5″ and somewhere in the neighborhood of 500 pounds in his prime pro wrestling years, Andre truly was a giant in every sense of the word. Now, it's not as if Matthew Willig isn't a big guy.
At 6'8″ and 315 pounds during his prime years in the NFL, he was a big guy in a sport that's full of them. But Andre was…well, Andre…and Willig wanted to look as close as he possibly could to the iconic figure when filming began. So when you see Willig on Young Rock towering above everyone else on the screen, know that he's wearing three-inch lifts in his shoes and is also carrying an extra 35 pounds, which took a lot of eating as he recently told ESPN.
In addition to the physical challenges that go along with portraying Andre, there's also the thick French accent that the WWE Hall of Famer had, which Willig worked on with a dialect coach. He also wanted to fully understand the relationship that Dwayne Johnson shared with Andre so he constantly grilled The Rock for as much information and as many stories as possible, info he says Johnson was more than willing to share. Willig has put everything he has into the role and can clearly identify with the legend he's portraying onscreen.
"His persona was one thing, [but] he was such a gentle giant, which doesn't surprise me. I've been living that life for a long time."

Matthew Willig on Andre the Giant
Young Rock airs on NBC on Tuesday nights at 8:00 p.m. Eastern.
Stats courtesy of Pro Football Reference