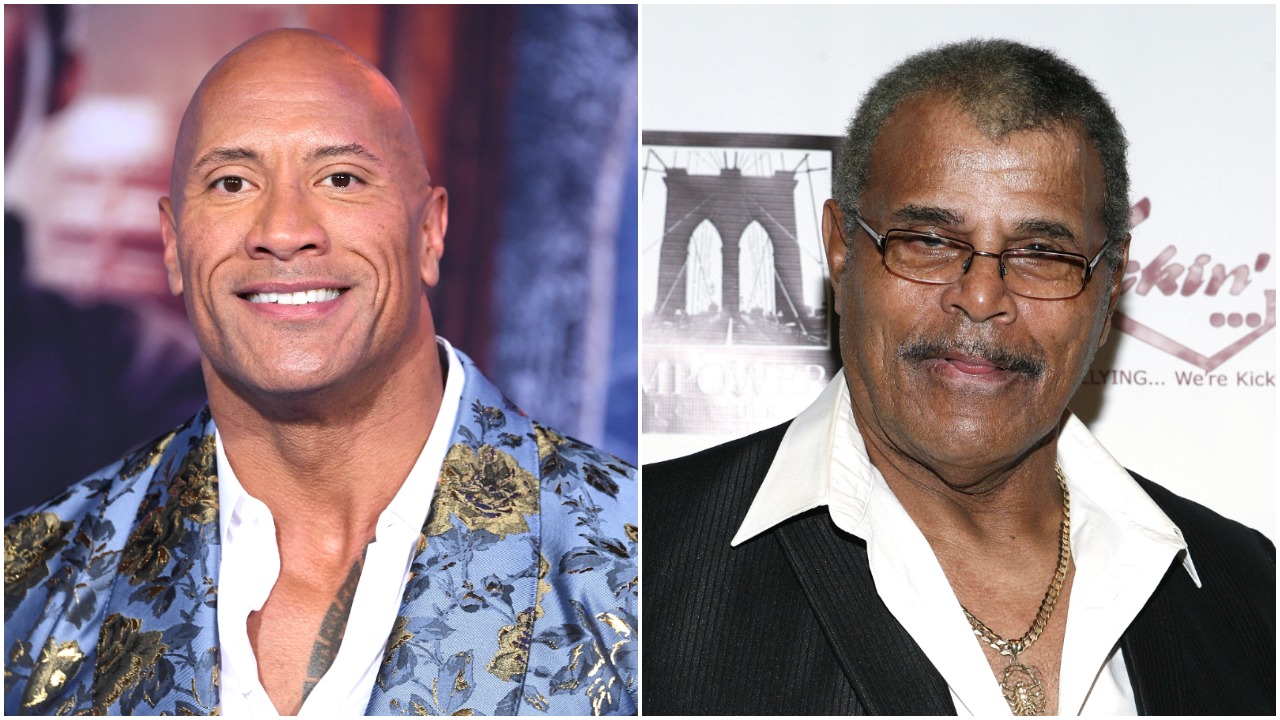 Ahead of the Premiere of 'Young Rock,' Dwayne Johnson Reveals Why His Father, WWE Hall of Famer Rocky Johnson, Didn't Want Him to Become a Pro Wrestler
Ahead of his new NBC show, 'Young Rock,' Dwayne Johnson reveals why his father, WWE Hall of Famer Rocky Johnson, didn't want him to become a pro wrestler.
WWE legend Dwayne Johnson may not compete inside the squared circle anymore — although we're still hoping for that dream matchup with Roman Reigns at WrestleMania this year or next — he owes all of his success as an actor to his days in professional wrestling.
WWE gave him a platform where he could shine and "The Rock" certainly took full advantage and became one of the biggest stars the industry has ever seen, similar to the type of success he enjoys now as one of the highest-paid actors on the planet. What's crazy is that his father, the late WWE Hall of Famer Rocky Johnson, didn't want his son to get into the family business.
Rocky Johnson was a professional wrestler for more than 25 years
After initially training to be a boxer, Rocky Johnson began training as a professional wrestler in the early-to-mid 1960s and made his debut in his home country of Canada in 1964. He eventually made his way to the NWA and became a top contender for the promotion in the 1970s, battling the likes of Harley Race and Terry Funk for the prestigious NWA World Heavyweight Championship, although he never won the title.
Johnson also starred in Jerry Lawler's promotion in Memphis before signing with Vince McMahon's WWE (then still called the WWF) in 1982, where he later began teaming with Tony Atlas. On November 15, 1983, Johnson and Atlas made history when they defeated The Wild Samoans as they became the first Black men to win the WWE tag titles.
Rocky Johnson left WWE in 1985 and worked the independent circuit for the next few years before retiring from in-ring action in 1991, the same year Dwayne Johnson won a national championship with the Miami Hurricanes.
Dwayne Johnson became one of the biggest stars in WWE history as 'The Rock'
After four years at Miami, Dwayne Johnson pursued his dream of a pro football career in the CFL. But when that didn't work out, he decided to give professional wrestling a try. Although Rocky Johnson was initially against it (more on that in a moment), he eventually agreed to help train his son and it certainly ended up being the right call.
Dwayne Johnson first used his real name in tryout matches for WWE and then went by Flex Kavana during his short run in Memphis. When he signed with WWE in 1996, he was given the name Rocky Maivia, which combined his father's first name and his maternal grandfather's last name.
But it wasn't until he started using "The Rock" moniker the following year that his wrestling career truly took off and it was at this time when he started speaking in the third person, which became an integral part of his persona.
"The Rock" quickly became one of the biggest stars in the company during the Attitude Era and was one of the key reasons why WWE was able to win the "Monday Night War" against WCW, which was eventually bought out by Vince McMahon. Johnson took part in some of the biggest and best matches in WWE history, including three epic battles against "Stone Cold" Steve Austin at WrestleMania and another iconic showdown on the "Grandest Stage of Them All" against Hulk Hogan.
"The Rock" won every major title there was to win in WWE before making the full-time jump to Hollywood and still makes the occasional appearance for the company.
Dwayne Johnson reveals why Rocky Johnson never wanted him to become a pro wrestler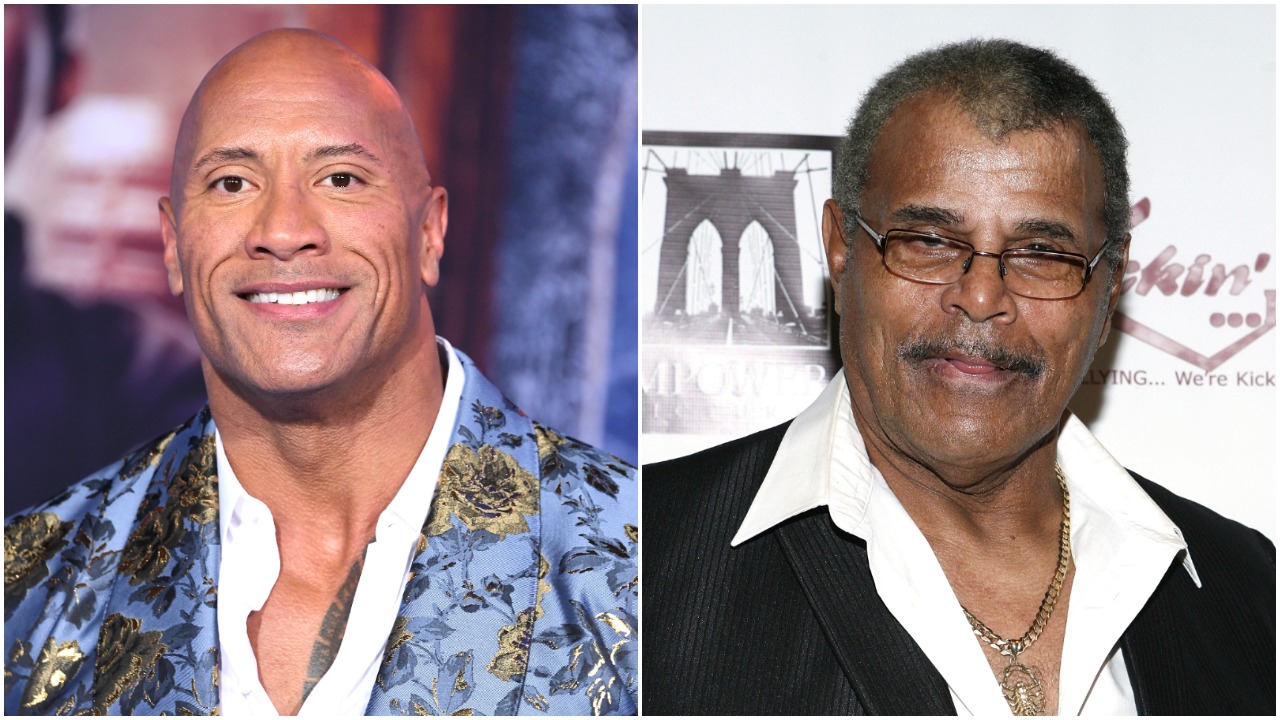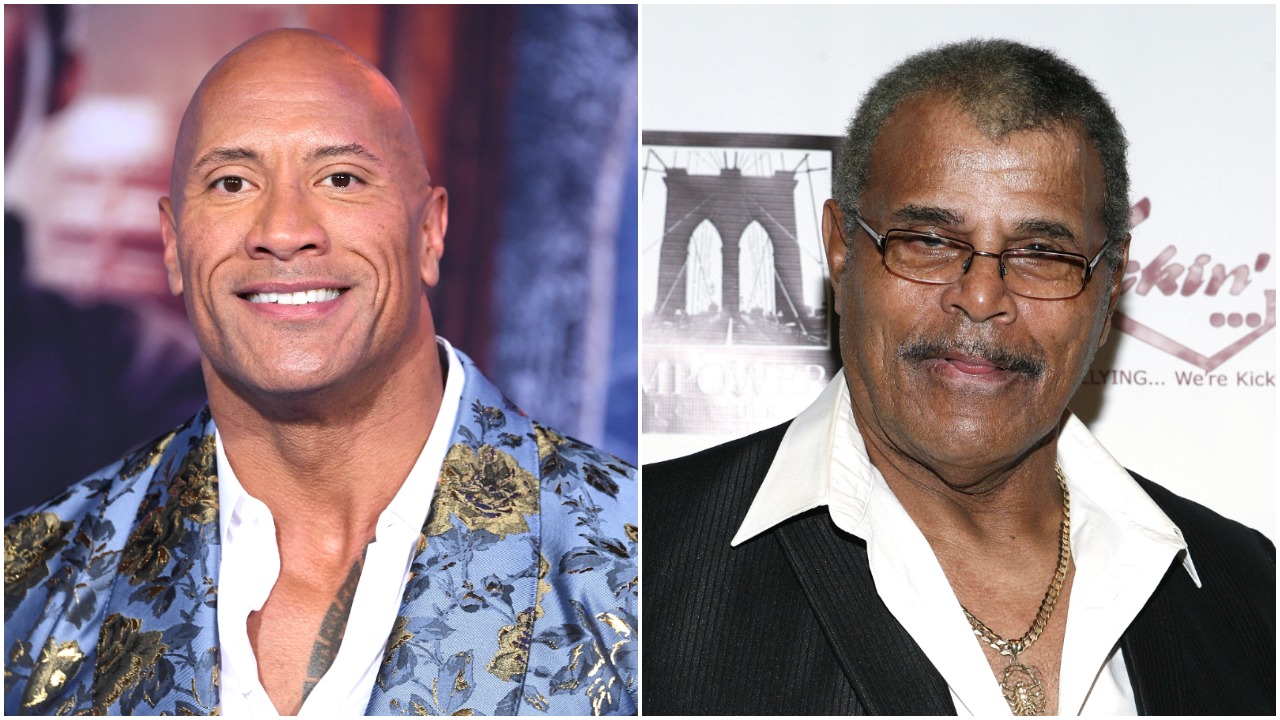 Ahead of the premiere of Young Rock, the NBC sitcom based on the life of "The Rock," Dwayne Johnson made an appearance on Today and explained why Rocky Johnson, who passed away in January 2020 at the age of 75, didn't want him to become a professional wrestler.
During Rocky Johnson's heyday, professional wrestlers certainly weren't making the kind of money the big stars make today (at least most weren't) and the Johnson family often struggled to make ends meet when Dwayne was growing up. Rocky knew how difficult it was to make a lot of money in the wrestling business and simply wanted his son to have more, as Dwayne Johnson explained to Hoda Kotb.
"We had the biggest fight between a father and a son over this and essentially, he said, 'Look around. Look what I have after all these years and I want more for you. And I said, 'I know, but, and I appreciate that, but I feel like I have something to offer.' And we fought and fought and fought.

"Finally, after my mom said, 'Let me talk to you for a second. Let me talk to you, husband. Let me talk to you about how this whole thing is gonna go down.' And then he said, 'Okay, I'll train you.'"

Dwayne Johnson on why his father, Rocky Johnson, didn't want him to become a pro wrestler
Johnson went on to say that his goal was to be able to buy his parents their first house, which he accomplished.
In 2008, Dwayne Johnson inducted Rocky Johnson into the WWE Hall of Fame and it's a shame that Rocky won't be around to see his son receive that same honor.