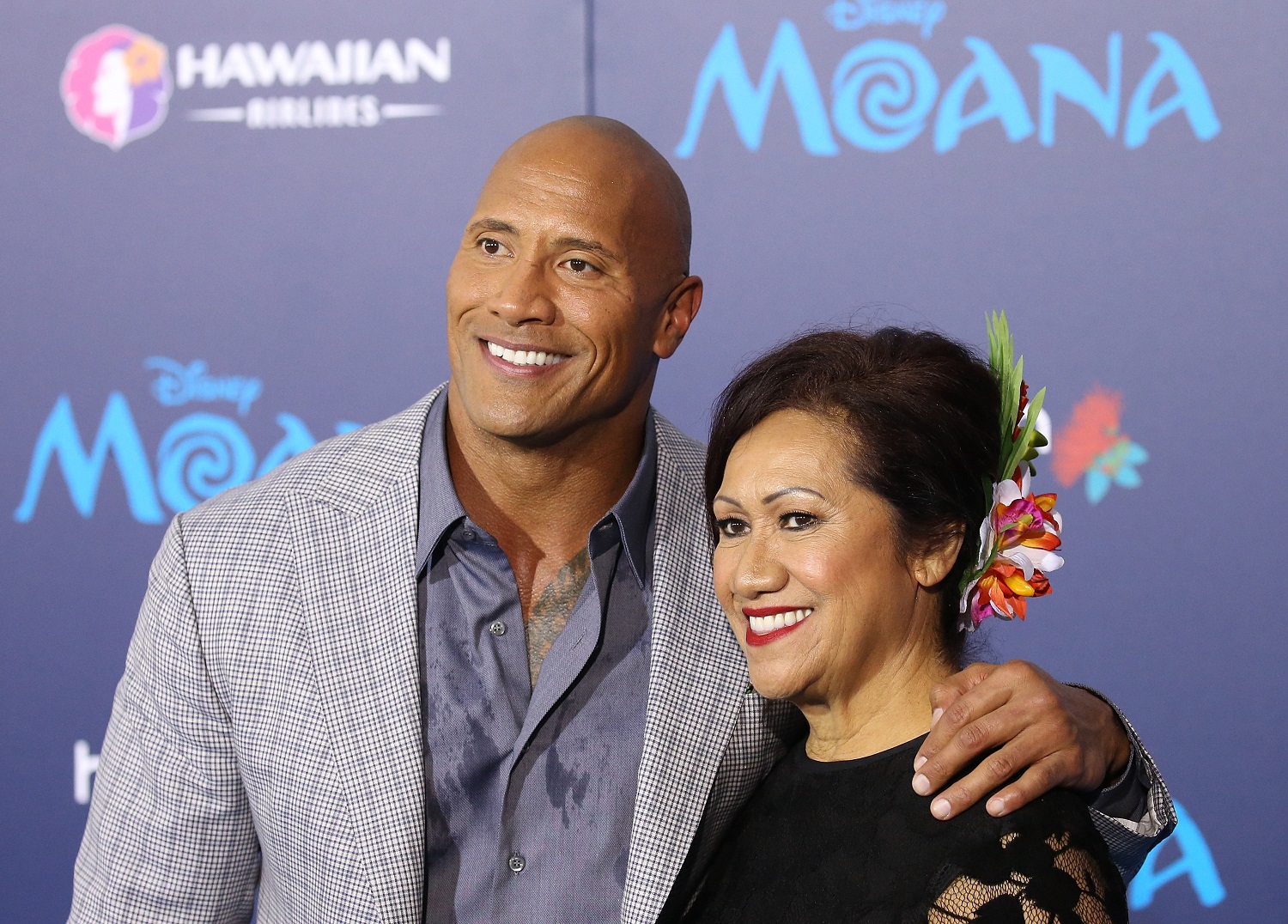 The Tragic Death of WWE Hall of Famer High Chief Peter Maivia, Who Passed Before His Grandson, Dwayne 'The Rock' Johnson, Became a Star
A look back on the life, career, and tragic death of WWE Hall of Famer Peter Maivia, who was the maternal grandfather of Dwayne "The Rock" Johnson.
Perhaps now known best as the maternal grandfather of Dwayne "The Rock" Johnson, there's no denying that WWE Hall of Famer High Chief Peter Maivia was certainly a star in his own right.
While not technically related, Maivia, who was born Fanene Anderson in American Samoa in 1937, was seen as a "blood brother" to the famed Anoa'i wrestling dynasty, a family that has produced numerous professional wrestling stars, and has long been included in their lineage.
While known as a great wrestler inside the ring, Peter Maivia was also seen as one of the toughest guys outside the ropes. However, he was also known as one of the warmest and kindest wrestlers of his generation. Tragically, his life was cut short at the young age of 45 but his legacy certainly lives on today.
Here's a look back on the life, career, and tragic death of WWE Hall of Famer, High Chief Peter Maivia.
Peter Maivia was a 'blood brother' of the famed Anoa'i dynasty
Growing up in American Samoa, Peter Maivia became a "blood brother" to Reverend Amituana'i Anoa'i, the patriarch of the famed Anoa'i wrestling dynasty that includes such legends as The Wild Samoans (Afa and Sika), Rikishi, Yokozuna, Umaga, and current WWE superstars The Usos and Roman Reigns.
As such, Maivia and his family members, including his son-in-law Rocky Johnson (more on that in a moment), Dwayne "The Rock" Johnson, and current WWE superstar Nia Jax are included in that lineage as well and are seen as family.
His wife, Lia, would become one of the first female wrestling promoters. When the two married, Peter Maivia adopted her daughter, Ata, and raised her as his own.
He became a star in New Zealand and the NWA before making his way to WWE
Peter Maivia began his pro wrestling career in New Zealand in 1963, training under promoter and wrestler Steve Rickard. A quick study, Maivia won the prestigious New Zealand Heavyweight Championship from his mentor less than a year after his debut. He continued to have great success in New Zealand throughout the 1960s, winning multiple championships before making the jump to the U.S. in the 1970s.
Maivia found great success upon his move to the States and became a massive star in NWA San Francisco, which is where he began teaming with Rocky Johnson, who began dating his adopted daughter, a relationship that Peter Maivia did not approve of. It's not that he disliked Johnson but he knew how hard it was for families of wrestlers who were on the road all the time but his disapproval didn't matter. The two got together and on May 2, 1972, Maivia became a grandfather to a baby boy named Dwayne Johnson.
As the '70s rolled along, Maivia made his way all over the U.S., working in various NWA territories and winning titles just about everywhere before heading to WWE, then called the World Wide Wrestling Federation, in 1977. He formed a very popular tag team with Chief Jay Strongbow, with whom he later also battled in some classic matches, and also found success as a singles star, battling the likes of Superstar Billy Graham and Bob Backlund for the WWE Championship. However, he left WWE without ever winning a single title with the company.
Peter Maivia tragically died at the age of 45
Upon leaving WWE, Peter Maivia returned to California and New Zealand for short stints before settling in Hawaii in 1980, where he began promoting events for the NWA. Sadly, in 1981, Maivia was diagnosed with cancer but it was later reported that he ignored the symptoms and, against his family's wishes, refused to seek treatment as his health declined. By the time he did seek medical help, it was too late and he passed away on June 12, 1982, at the young age of 45.
More than 14 years after his passing, Dwayne Johnson made his debut in WWE, not as The Rock but as Rocky Maivia, obviously a combination of the names of his father and grandfather. In 2008, Maivia was posthumously inducted into the WWE Hall of Fame by his famous grandson, who also inducted his father that same night.
The character of Maui in the 2016 Disney film Moana, who, of course, was voiced by Dwayne Johnson, was designed using pictures of Peter Maivia.