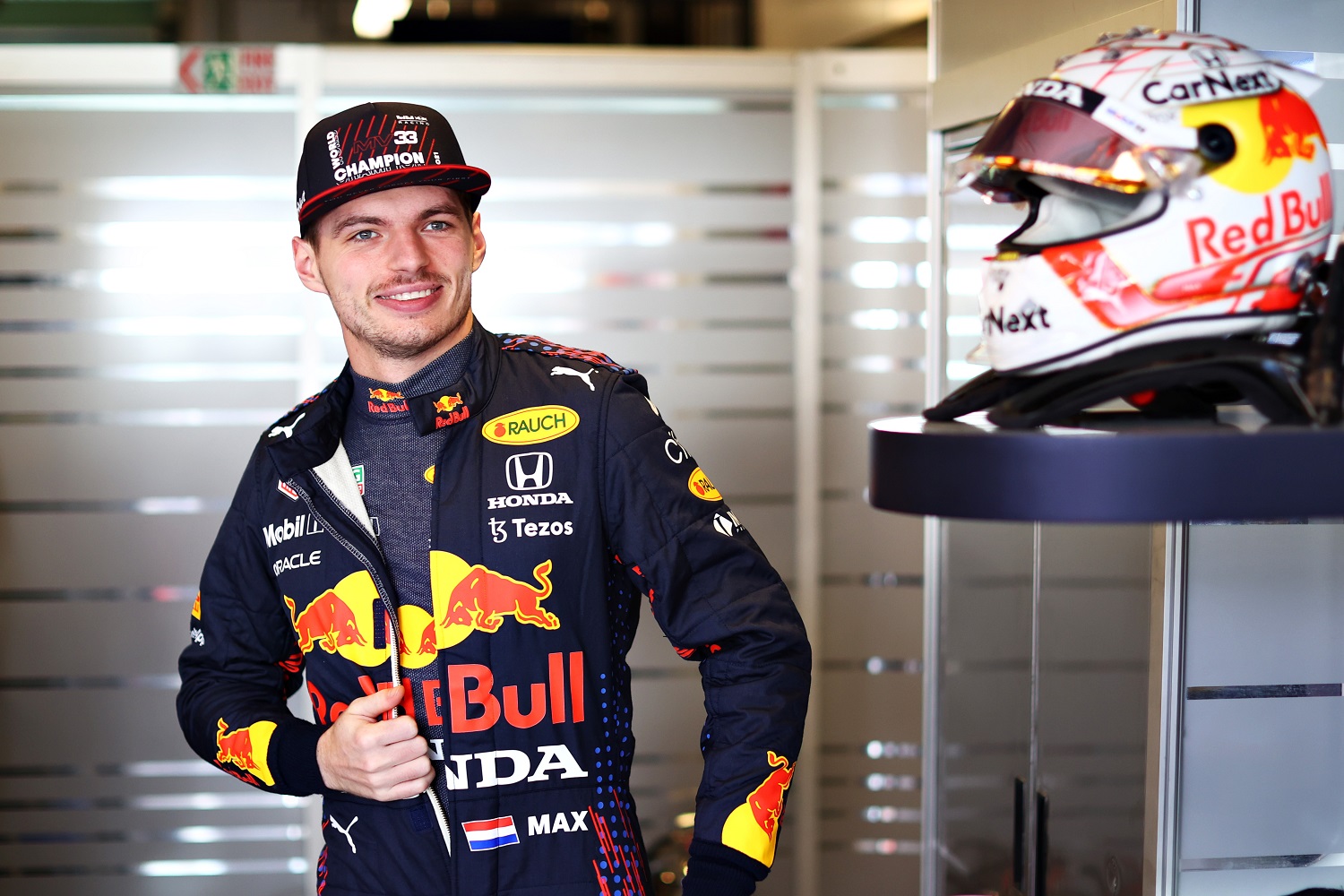 Max Verstappen Has Made the '1' Choice Lewis Hamilton Always Disdained About the Next Formula 1 Season
Reigning champion Max Verstappen of Red Bull Racing is taking advantage of a little-used Formula 1 rule to change his car number in 2022.
One school of thought believes Max Verstappen might be mildly insecure following a triumphant but controversial conclusion to the captivating 2021 Formula 1 season. Other observers point out that the Dutch sensation worked hard for the right. Whatever the case, Verstappen is taking advantage of a privilege that Lewis Hamilton had eschewed in recent years by switching his car's number for the new season.
Thus, the Verstappen Red Bull F1 car will be No. 1 throughout the 2022 season that starts March 20 with the Bahrain Grand Prix. It's a reminder to the motorsports world that he is the defending champion.
Max Verstappen earned the right to change numbers by winning at Abu Dhabi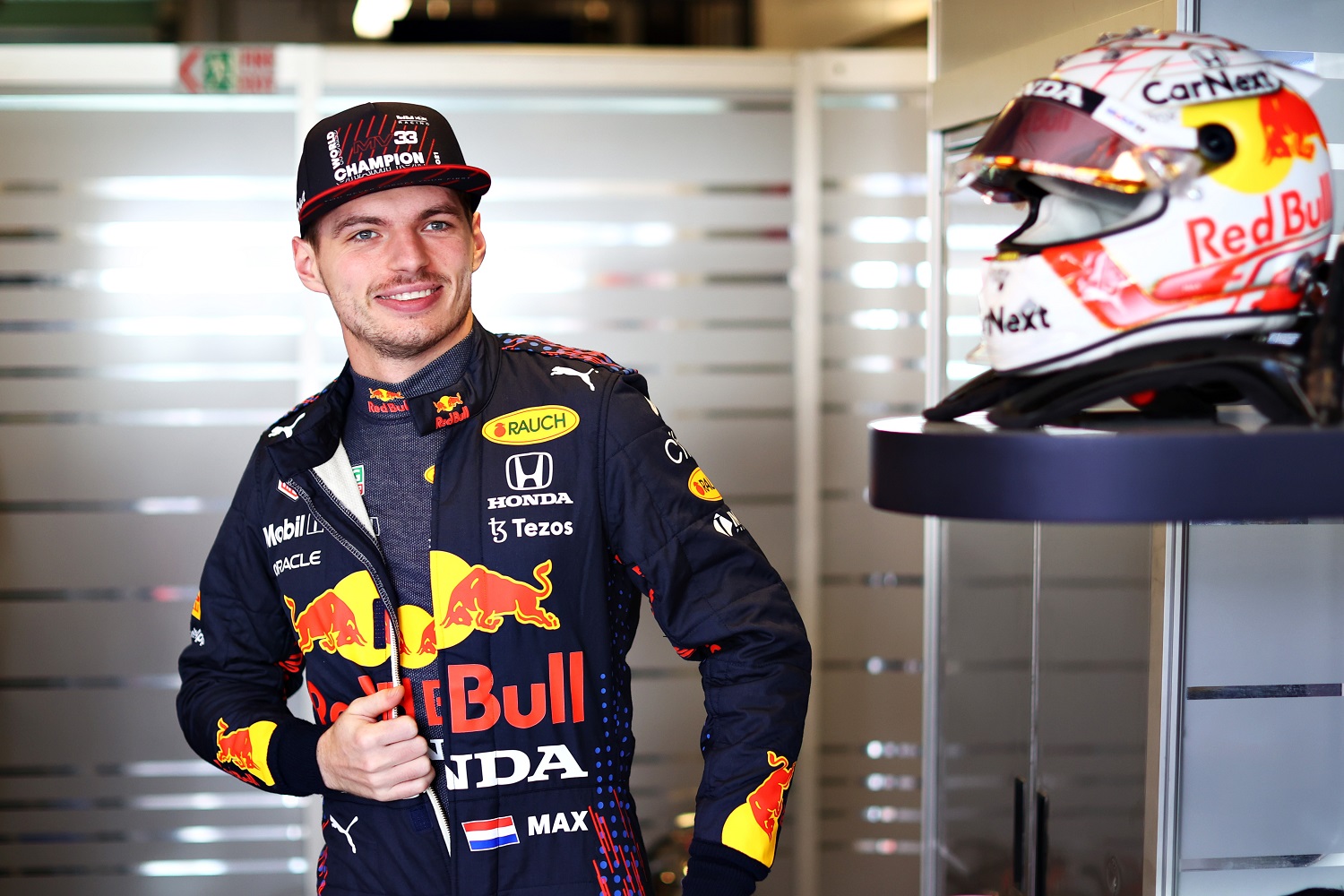 "To the victor go the spoils" sums up the rule that Formula 1 adopted in 2014 to allow the reigning World Drivers' Championship titleholder to switch his car from its permanent number to No. 1 for the new season.
Having edged four-time defending champion Lewis Hamilton with a late pass in the season-ending Abu Dhabi Grand Prix to break a tie in points and capture the championship, Verstappen had the option to switch numbers to celebrate his first season title. He embraced the opportunity. Therefore, Verstappen will place his Red Bull car's traditional No. 33 in mothballs when the FI season starts in a little under two months, Crash.net reported.
"How many times can you do that?" Verstappen said. "Maybe it's the only time I can in my life. It's the best number out there, so I will definitely put it on the car."
At 24 years old and backed by Red Bull Racing, which has finally caught the Mercedes team in building fast cars, Verstappen may be selling himself short. Based on driving skills and their teams' commitment to competing for championships, Verstappen and Lewis Hamilton have separated themselves from F1's 18 other drivers. And with Hamilton heading for retirement either this winter or a short time down the road, Verstappen seems destined to win multiple World Drivers' Championships.
Lewis Hamilton hadn't been using the No. 1 designation on his Mercedes
Max Verstappen will be the first driver to use No. 1 since Sebastian Vettel drove it in 2014. Lewis Hamilton has not raced with that number since the rule change, but he did use it in a November 2019 practice. Until Verstappen's nail-biting victory, Nico Rosberg (2016) was the only driver in the last seven years to secure a championship over Hamilton, but he retired later that same week.
Hamilton has stuck with his No. 44 following the last six of his seven championships. However, his car did carry the No. 1 designation in 2009, when the old rule assigned numbers based upon places in the standings from the previous seasons.
Finally given the opportunity to choose his number, Hamilton has consistently gone with No. 44, a nod to his days as a rising star in junior carting in the mid-1990s.
Why did Max Verstappen pick No. 33?
Not unexpectedly, many Formula 1 drivers pick car numbers that hold a personal significance. In Max Verstappen's case, he grew up believing that three was his lucky number. Unluckily for him, Daniel Ricciardo had already been driving in F1 for four seasons by the time Verstappen arrived in 2015.
Consequently, Verstappen decided he would drive the No. 33 car once he reached Red Bull Racing.
Ricciardo was attracted to No. 3 because it was the number on Dale Earnhardt's car in the NASCAR Cup Series. After Ricciardo won the Italian Grand Prix last season, the McLaren team rewarded him with a ride in an Earnhardt car the week of the U.S. Grand Prix at Circuit of the Americas.
Like Sportscasting on Facebook. Follow us on Twitter @sportscasting19.