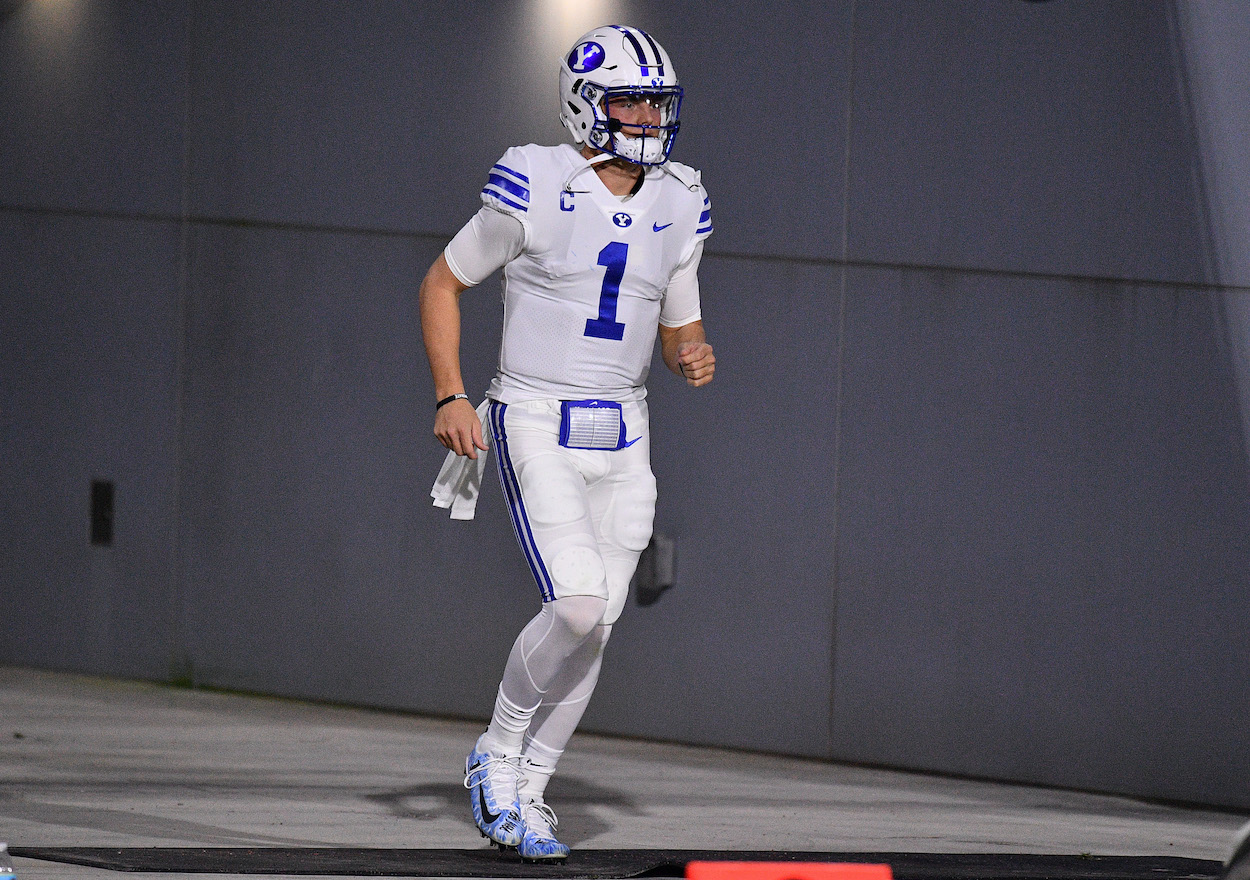 Mel Kiper Jr. Firmly Believes the New York Jets Will Make a Franchise-Altering Mistake in the 2021 NFL Draft
The New York Jets are locked in on taking Zach Wilson with the second pick in the NFL draft, but Mel Kiper Jr. believes that's a mistake.
The top two picks in the 2021 NFL draft have been virtually set in stone for weeks. Clemson quarterback Trevor Lawrence will be the first name called on Thursday night by the Jacksonville Jaguars. Then, the New York Jets will select BYU QB Zach Wilson at pick No. 2.
Most experts don't have a problem with the first two selections, as Lawrence and Wilson are widely considered the best quarterback prospects in the 2021 class. But ESPN draft analyst Mel Kiper Jr. disagrees wholeheartedly with the Jets' impending decision and believes drafting Wilson second overall will be a franchise-altering mistake.
Zach Wilson is a virtual lock to land with the Jets in the NFL draft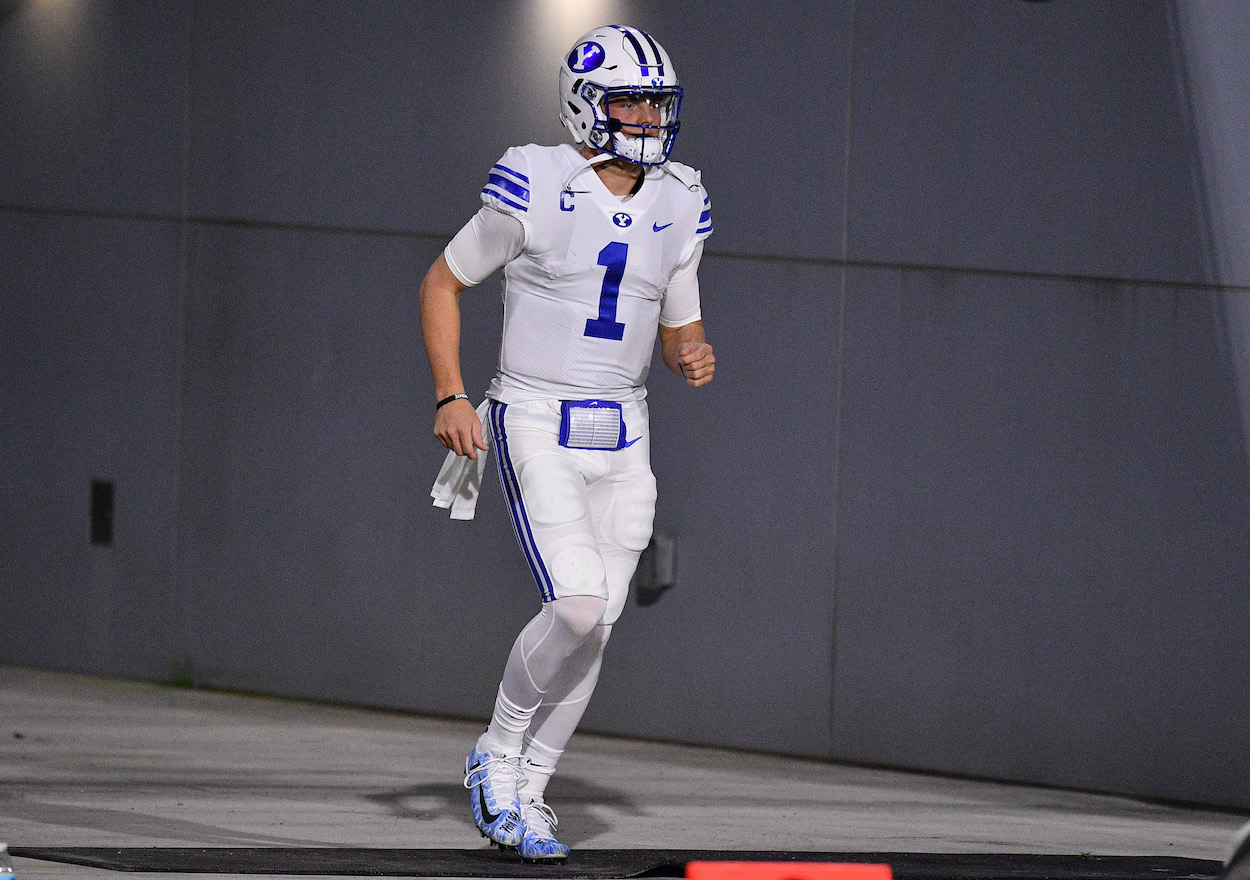 The Jets entered the 2021 offseason with unlimited options at No. 2 overall. They could've bolstered the offensive line with Penei Sewell, the best offensive tackle prospect in the class. They could've given Sam Darnold an elite weapon by taking Kyle Pitts or Ja'Marr Chase. Or they could've taken their pick of their favorite defensive player in the draft.
But the Jets made their draft choice abundantly clear when they traded Darnold to the Carolina Panthers earlier this month, paving the way for a fresh quarterback at pick No. 2.
That quarterback, according to every draft expert you ask, will almost certainly be Wilson.
Wilson completed 73.5% of his passes last season for 3,692 yards, 33 touchdowns, and just three interceptions. He also rushed for 254 yards and 10 scores, showcasing his versatility and athleticism.
The BYU product is considered by most draft analysts to be the second-best quarterback in the 2021 class. But Kiper disagrees.
Mel Kiper Jr. believes taking Wilson over Justin Fields will be a franchise-altering mistake
Wilson stole the hearts of draft analysts and the Jets front office over the last few months, but one expert he hasn't won over is Kiper. The longtime ESPN draft guru has stated time and time again that he believes Justin Fields out of Ohio State is the second-best QB in the class, not Wilson.
Kiper appeared on the Rich Eisen Show last week and explained his thinking.
"I've been consistent with Justin all along," Kiper said. "The way he performed like a champion against Trevor [Lawrence] in that semifinal game, I think cemented it for me."
Kiper went on to say the Jets have been blinded by what they saw from Wilson last season at BYU, but he wasn't so convinced himself.
"Undeniable arm talent," Kiper said of Wilson. "The year he had was phenomenal. Now granted, it was against an inferior schedule. So he had some talent around him, but I just think that Joe Douglas fell in love with the talent and said, 'OK, I love this kid. I can reset the clock. Sam Darnold, I liked but I can move him on, get some draft picks. If they weren't picking second and in a position to draft Zach Wilson, he would've stuck with Sam Darnold and not moved on. So obviously for him, it was Trevor Lawrence or Zach Wilson and nobody else." 
Kiper explains why he'd draft Fields over Wilson
As Kiper makes his rounds across all of sports media leading up to the 2021 NFL draft, he spoke to Steve Serby of the New York Post and explained his reasoning behind ranking Fields above Wilson.
"I thought in 2019, [Fields] was spectacular," Kiper said. "He's a winner, he's got tremendous dual-threat ability, a 4.4 guy at 6-3, 225, and he has a great arm, and he's a passionate kid about football. People say, 'Well, he's not the first one in and the last one out.' Joe Flacco won a Super Bowl here in Baltimore and wasn't the first one in and the last one out. I think when you look at Zach Wilson, the undeniable arm talent, the great year he had — granted against inferior competition — the fact that Fields this year, against better competition, didn't play as well as Zach Wilson did against subpar competition."
Only time will tell whether the Jets make the right decision this Thursday night.