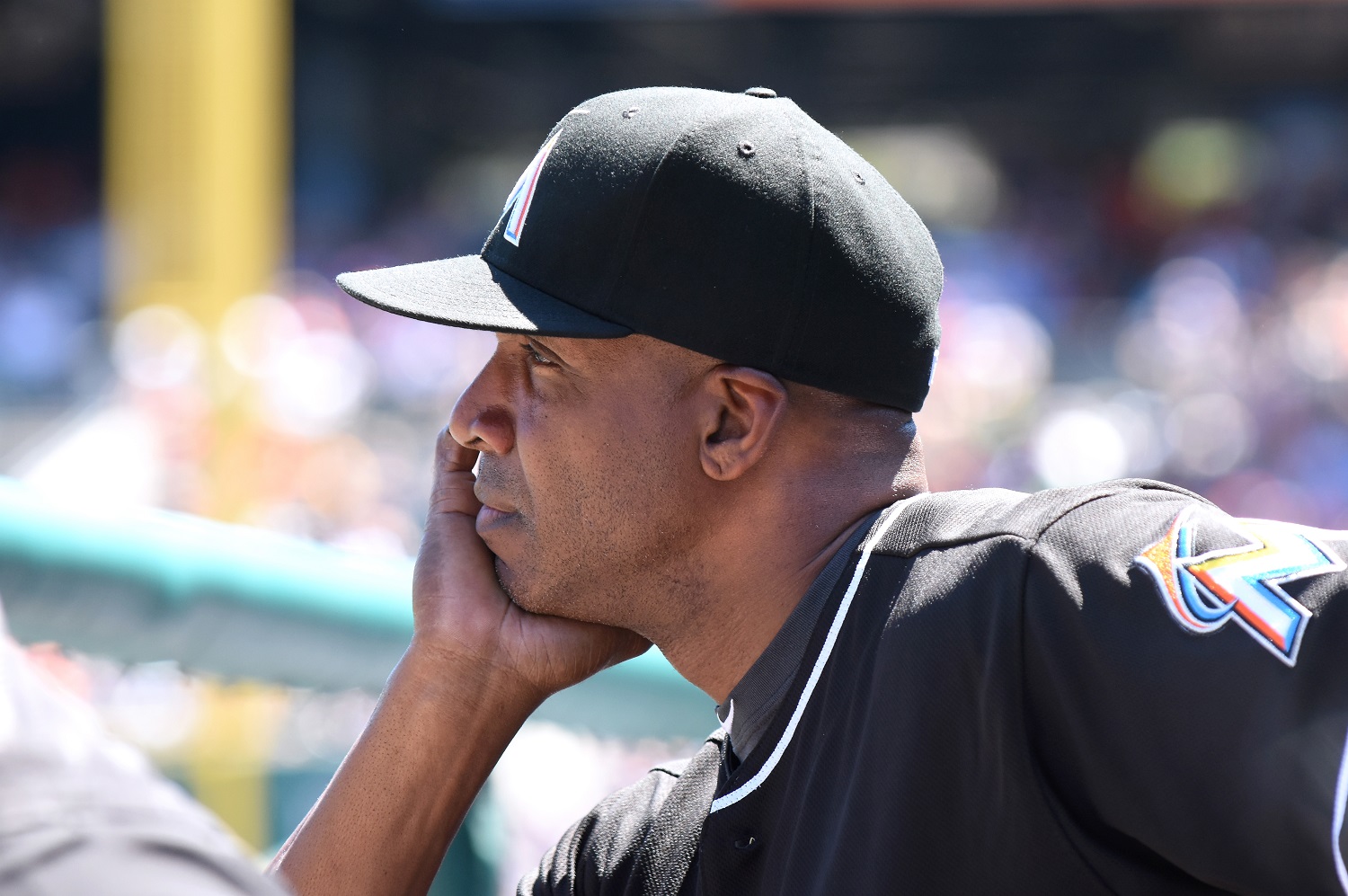 The Miami Marlins Paid Barry Bonds $1.5 Million, and It Was 'a Complete Disaster'
The former president of the Miami Marlins says Barry Bonds was badly overpaid and didn't work hard as batting coach for the MLB team in 2016.
Had George Bernard Shaw seen Barry Bonds, he might have reconsidered writing, "Those who can, do; those who can't, teach." Bonds was both a do-er and a teacher at different stages of his career, and someone who watched his work up close suggests that the seven-time league MVP should have stuck to doing.
Former Miami Marlins president David Samson rates Bonds' hiring as a hitting coach "a complete disaster."
Barry Bonds is MLB's all-time home-run king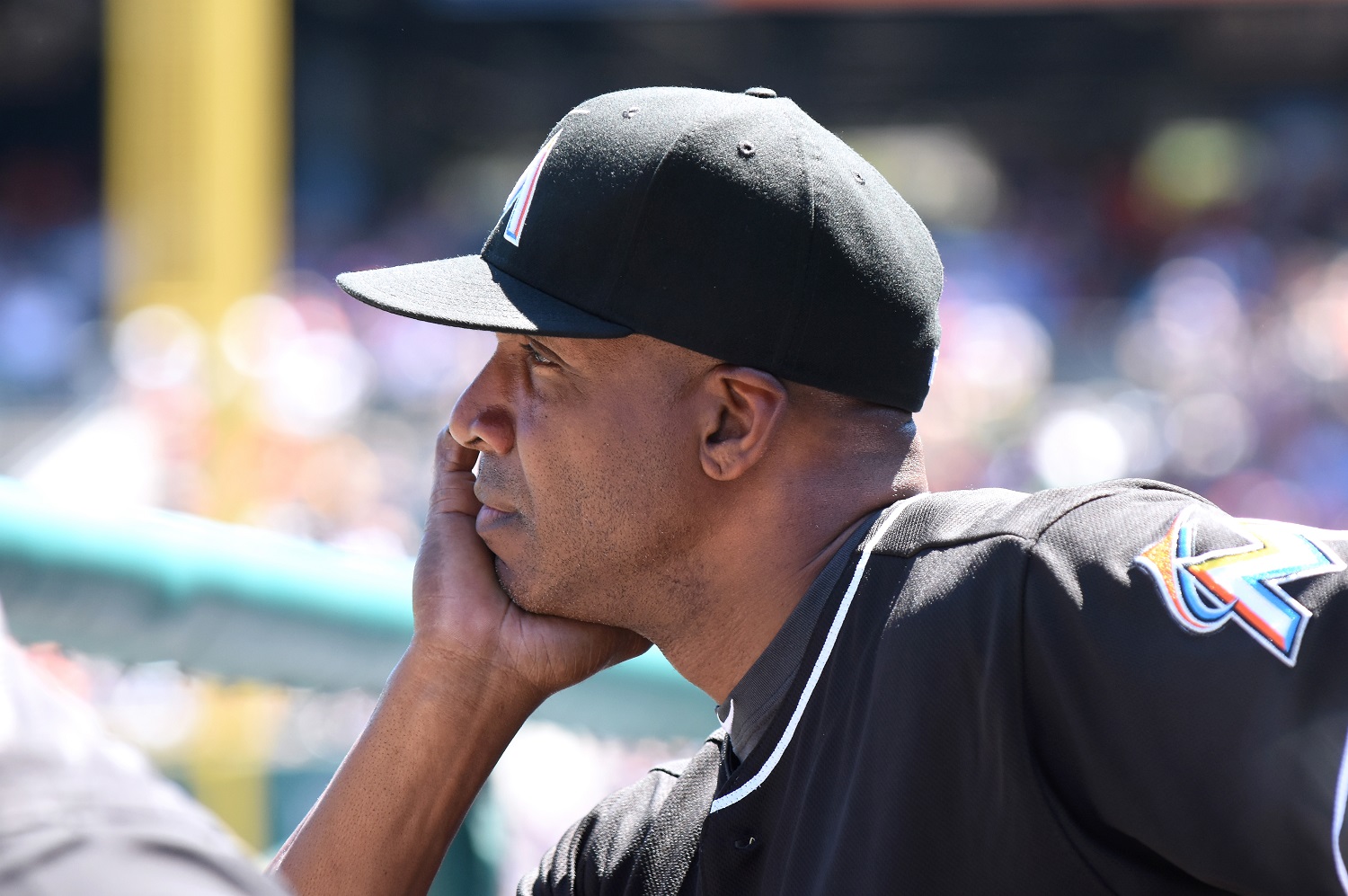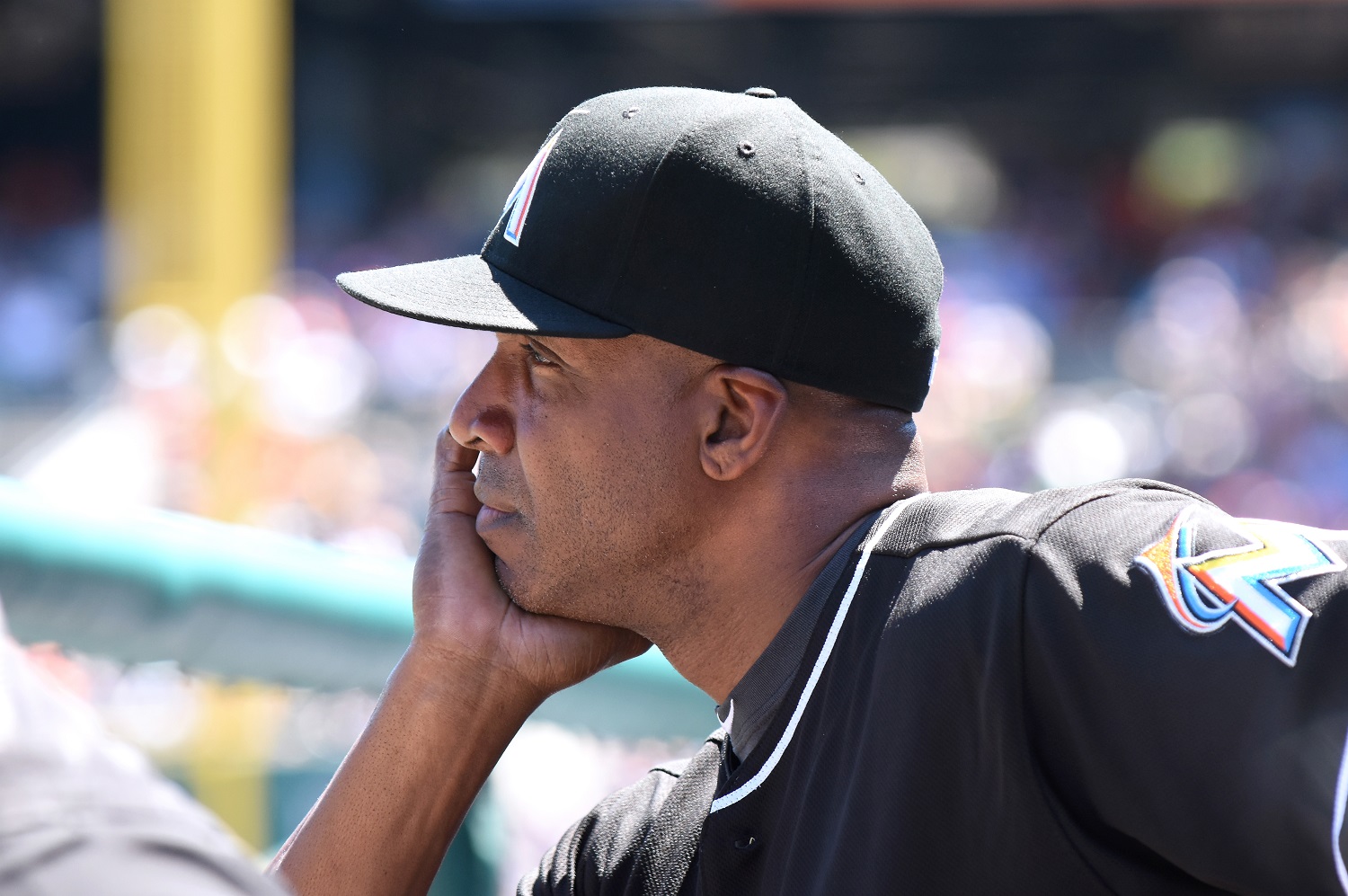 Barry Bonds' credentials as an MLB hitter were impeccable, although they require context.
The Pittsburgh Pirates drafted Bonds out of Arizona State in 1985, and the outfielder who hit from the left side of the plate was playing in the majors the following season. He won the first two of his record seven MVP awards while in Pittsburgh, and Bonds finished seven seasons with 176 home runs, 251 stolen bases, and a .275 average. He also won three of his eight gold gloves as a Pirate.
Bonds left as a free agent after the 1992 season and spent the remainder of his career with the San Francisco Giants, for whom his father, Bobby Bonds, starred from 1968-74 with remarkably similar statistics: 186 homers, 263 stolen bases, and a .273 average.
Barry Bonds' numbers in 15 seasons with the Giants were outlandish: 586 homers, a .312 batting average, and 1,947 walks as opponents pitched around him whenever they could. He hit 73 homers in 2001.
Still, Bonds is not in the Baseball Hall of Fame. In his first nine appearances on the ballot, Bonds has never garnered more than 61.8% of the votes, with 75% required for enshrinement. Numerous members of the Baseball Writers' Association of America have refused to vote for Bonds because of a belief that he owed much of his success to performance-enhancing drugs.
Barry Bonds was 'a complete disaster' as the Miami Marlins' hitting coach
Barry Bonds became ensnarled in the federal government's investigation of steroids use in MLB. He was indicted in 2007, his final year as a player, on perjury and obstruction of justice charges. The perjury charges were dropped, but he was convicted on the obstruction count – a verdict that was overturned in 2015.
In December 2015, the Miami Marlins hired Bonds as their hitting coach. His time there amounted to a complete debacle, according to then-team president David Samson, and Bonds was replaced days after the 2016 season ended. Appearing on The Dan Le Batard Show with Stugotz, Samson characterized the experiment – which he says he opposed — as a total failure.
"He would sleep in the clubhouse. He would not pay attention during games. He did not work hard. It was a complete disaster."

David Samson, Miami Marlins president
Compounding the mistake, the Marlins were paying Bonds more than triple the going rate for an MLB hitting coach in a deal approved by owner Jeffrey Loria.
Samson characterized his job interview with Bonds as maddening.
"It was the worst interview I've ever been a part of," he said, according to a transcription by Audacy.com. "Bonds was an absolute pain in the a– about pay because he knew he had the job."
Samson said the Marlins hid most of Bonds' salary from others in the organization by paying two-thirds of it into an account for Bonds' private holding company.
An ironic moment in the Miami Marlins clubhouse
Three weeks into the 2016 season, Miami Marlins second baseman, Dee Gordon, who had signed a five-year extension for $50 million during the offseason, was suspended for 80 games after testing positive for steroids. Before leaving to begin serving the suspension, Gordon met with his teammates.
"We're in a team meeting, Dee is apologizing for doing steroids, or getting caught for doing steroids," then-team president David Samson recalled, "and Barry Bonds, in the middle of the clubhouse. He's standing toward the backdoor, he screams, 'This is crap!' and he walks out.
 "I look at (team GM) Mike Hill and I say, 'Are you kidding me?' Like Barry Bonds just stormed out as though he can't believe one of the players did steroids? Is that really possible?"
All stats courtesy of Baseball Reference.