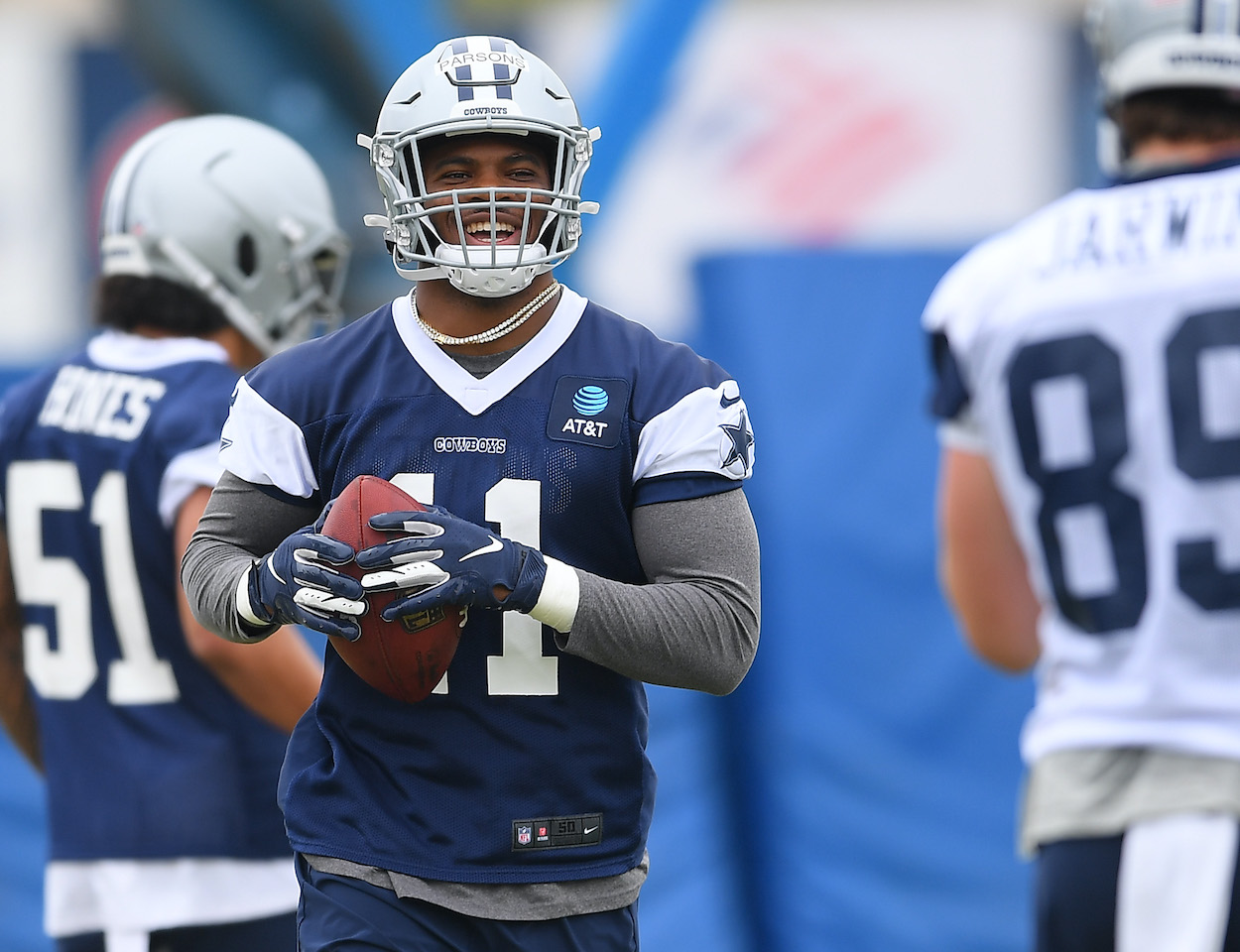 Micah Parsons Hasn't Played a Single Game for the Cowboys, but He's Already Eyeing a Pro Career in a Different Sport When He Retires
Micah Parsons is apparently a talented bowler with big dreams.
Micah Parsons has a chance to become the savior for an underwhelming Dallas Cowboys defense over the past few seasons. The rookie linebacker out of Penn State is an elite athlete who can fly all over the field and make a game-changing impact in both the run and pass game.
At 6-foot-3 and 245 pounds, Parsons was simply born to play football, but he's already eyeing a professional career in a completely different sport when his NFL career eventually comes to an end: bowling!
Micah Parsons gearing up for his rookie NFL season with the Cowboys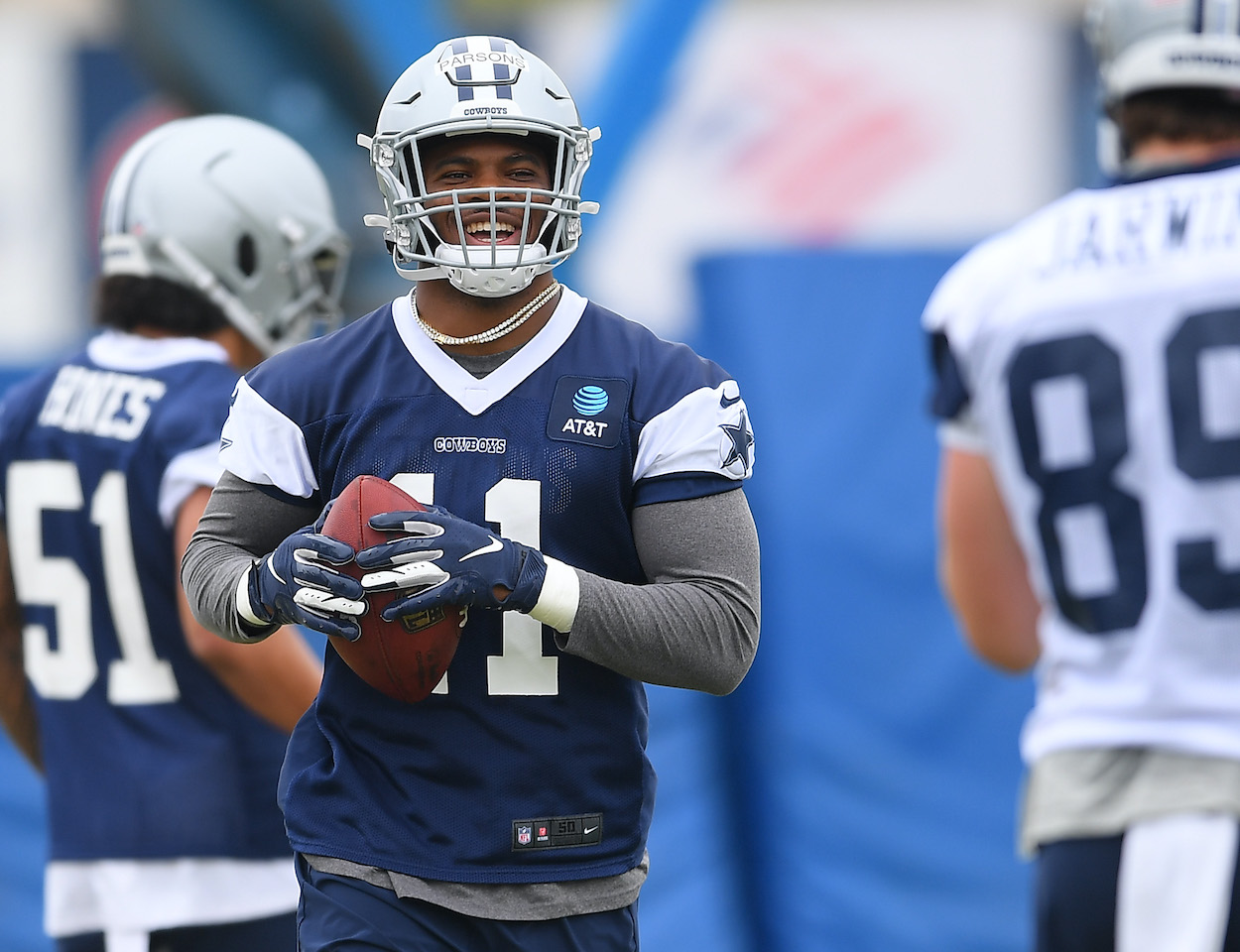 Jerry Jones and the Cowboys entered the 2021 NFL draft with numerous holes to fill on the defensive side of the ball. Throughout the 2020 season, the secondary was swiss cheese, there was no semblance of a pass rush, and the linebackers couldn't stay healthy.
To Jones' surprise, he was able to trade back two spots in the first round of the draft and nab maybe the most talented defensive player in the entire class. Obviously, no one player can fix a defense overnight, but Parsons will give a much-needed jolt to this unit with his captivating athleticism and natural ball skills.
In 2019, Parsons recorded 109 total tackles, 14 tackles for loss, five sacks, and four forced fumbles for the Nittany Lions. He's a big play waiting to happen at the middle linebacker spot. If Cowboys fans want to get pumped up for his rookie season, just go back and watch the tape from Penn State's Cotton Bowl victory over Memphis two seasons ago.
Parsons was everywhere, and he'll be everywhere the Cowboys need him to be in 2021 and beyond.
Parsons wants to be a professional bowler after football
Parsons has always dreamt of playing in the NFL since he was a child, and now that he's made that dream a reality, he's already eyeing up another professional sport in retirement.
In an interview with Allie Berube of ABC27 News prior to the NFL draft, Parsons revealed he wants to one day become a professional bowler on the PBA Tour.
"I want to do a little bit of everything," Parsons said. "People always laugh at me when I say that I'm going to be a bowler one day, and then we go hit the lanes. I've got a little something in the tank."
Pray for those poor bowling pins.
Parsons to make preseason debut Thursday night
The NFL is officially back! Yeah, seriously.
The Cowboys will kick off the 2021 preseason on Thursday night against the Pittsburgh Steelers in the Hall of Fame Game in Canton, Ohio. The game will begin at 8 p.m. ET and will be broadcast on FOX.
When the Cowboys defense takes the field Thursday night, all eyes will be on Parsons, and rightfully so. Maybe the Hall of Fame Game will provide the perfect introduction to a possible future Hall of Famer — and pro bowler —himself.