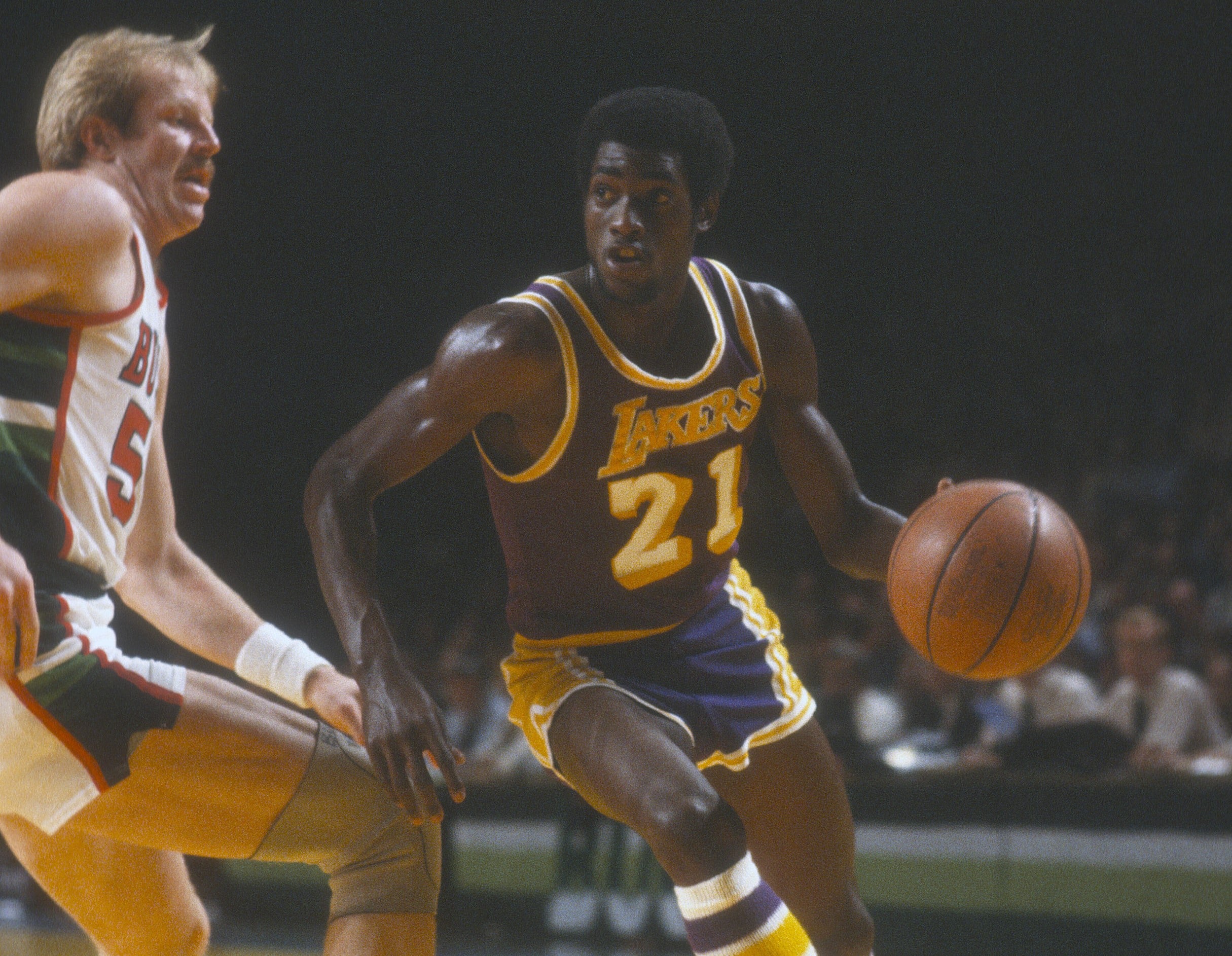 Michael Cooper Says the Boston Celtics Took 'Three Steps Back' During the Offseason, Blasts Kristaps Porzingis
Michael Cooper didn't hold back in blasting the Boston Celtics for their offseason moves.
Former Los Angeles Lakers guard Michael Cooper admittedly hates the Boston Celtics, and that's not a bad thing. Back in the 1980s, there were true NBA rivalries, with the Celtics and Lakers being the biggest one. The teams genuinely hated each other, and Cooper still carries his strong dislike for the team.
His hatred for Boston, however, seems to cloud his analysis of the team's offseason moves. The Celtics made a few key transactions this summer, and Cooper says Boston took "three steps back" while doing so.
Michael Cooper hated, but respected, the Boston Celtics
During his 12-year NBA career, Michael Cooper had to make some sacrifices to fit in with the star-studded Lakers. A third-round pick out of New Mexico, Cooper made a name for himself in the NBA by playing suffocating defense.
Boston Celtics star Larry Bird once said that Cooper was the one player who could really shut him down. Cooper knew that with stars like Kareem Abdul-Jabbar and Norm Nixon around, he'd eventually have to find his niche to keep a spot on the team.
"When I first got to the Lakers, they told me, 'We got Kareem (Abdul-Jabbar), Norm Nixon, Jamaal Wilkes," Cooper once told former Lakers teammate Byron Scott on Scott's Off the Dribble podcast. "'I don't need nobody else shooting the ball.' That's kind of how I got into the forte of being a good defensive player."
Cooper was part of some heated battles with the Celtics during the 1980s. The teams met three times in the NBA Finals, with Cooper's Lakers winning in 1985 and 1987.
"You know what, I hate Larry Bird, but I respect the hell out of that man because I went against him in all those championships and during the year," he once said on his Showtime With Coop podcast. "All we did, as the Lakers, it was all about the Boston Celtics. The respect that we had for one another was immense. I live and breathe and gauge my career by my battles with Larry Bird and our battles with the Boston Celtics."
Cooper blasts the Celtics' offseason moves
By the sound of it, Cooper still doesn't have any love for the Celtics. During a recent episode of his Showtime With Coop podcast, Cooper told co-host Nick Gelso that the Celtics had a horrible offseason, taking "three steps back."
The Celtics made headlines earlier this summer when they traded veteran guard Marcus Smart in a three-way deal that brought back Kristaps Porzingis. Porzingis is a 7-foot-3 forward/center that helped addressed Boston's lack of size. Cooper didn't approve of the move, and he made sure everyone knew it.
"Who the hell is he?" Cooper said of Porzingis. "The one thing I'll say about him is he looks like a Celtic. That guy there was a flop in Dallas, was a flop in Washington. He's an international player, and he was brought over here to be a marquee player."
Last year, Porzingis averaged 23.2 points and 8.4 rebounds. For the record, Cooper, who never made an All-Star team, averaged a career-high 11.9 points during the 1981-82 season.
Cooper also said Jaylen Brown's record-setting contract will come with plenty of pressure.
"You can't hide now," Cooper said of Brown. "You've gotta play through some pain now."
As expected, Cooper said he believed the Lakers were headed in the right direction but offered one more dig at the Celtics. Cooper said he expects the Lakers to make a few more moves as the season progresses, "but it won't be like the Celtics, throwing away a championship."