Michael Jordan's $1.6 Billion Net Worth and Passion for Gambling Earned Him a Fitting Nickname From a PGA Tour Pro: 'I Call Him My Human ATM'
Michael Jordan is still as competitive as ever nearly two decades after playing his last NBA game. He's just found a different avenue to channel his merciless attitude: golf.
Jordan frequently challenges PGA Tour pros to money matches on the golf course, and he holds his own at 58 years old. With a $1.6 billion net worth, what's a few thousand bucks anyway? But Keegan Bradley, who is a major champion and one of Jordan's close friends, has taken so much of the NBA legend's money on the course that he dubbed him the "Human ATM."
Michael Jordan is an avid gambler on the golf course
Jordan has been an avid gambler dating back to his playing days, but he's only ramped up his betting habits in retirement. The former Chicago Bulls superstar regularly plays money matches against PGA Tour players at his The Grove XXIII golf course in Hobe Sound, Fla.
From Rickie Fowler to Brooks Koepka to Justin Thomas, there's no one Jordan won't challenge on the links. And there's no amount of money that he'll shy away from.
"Those are some of the best preps for going out and being ready to play tournament golf," Fowler told Jason Sobel of Action Network in 2018 about playing against Jordan. "He'll play you for whatever you want. Whatever makes you scared."
Jordan has won plenty of money off some of the best golfers in the world at his home course, but he's also lost plenty more.
Jordan's $1.6 billion net worth earned him the nickname "Human ATM"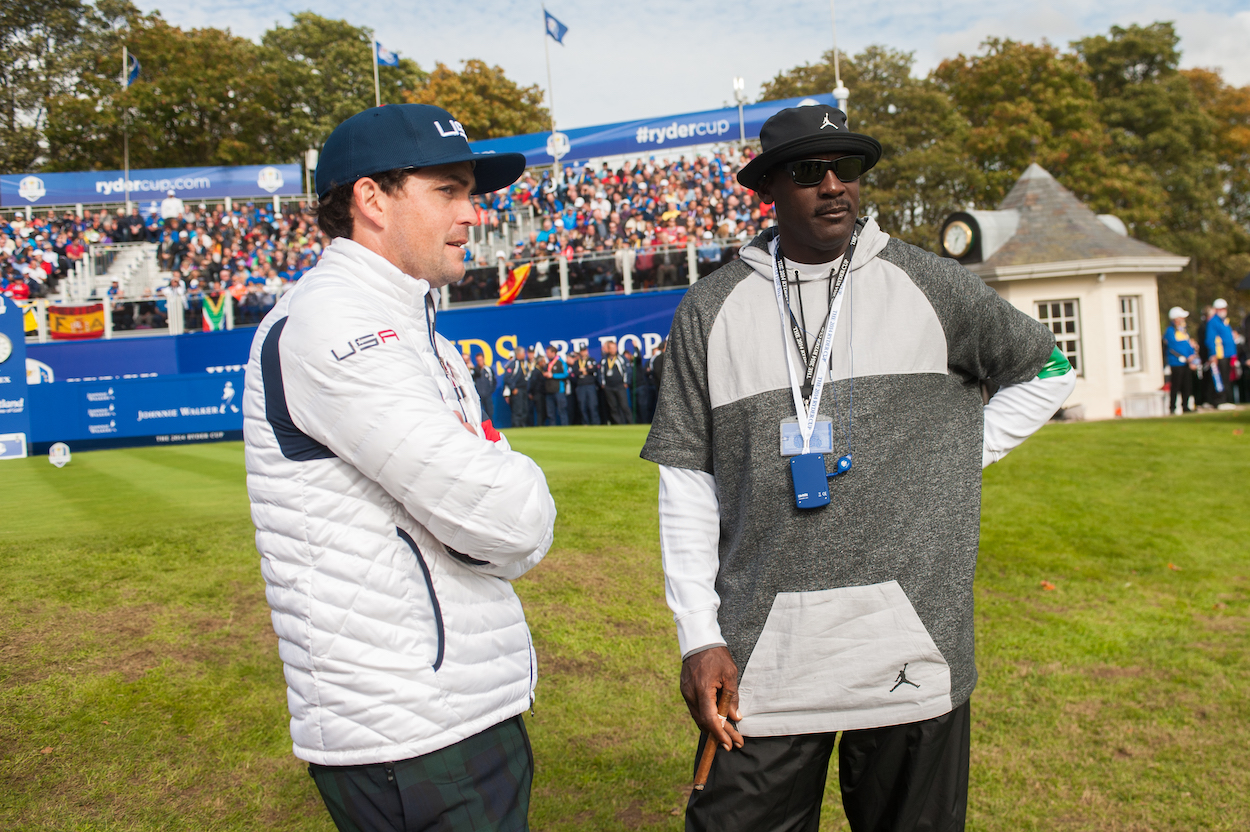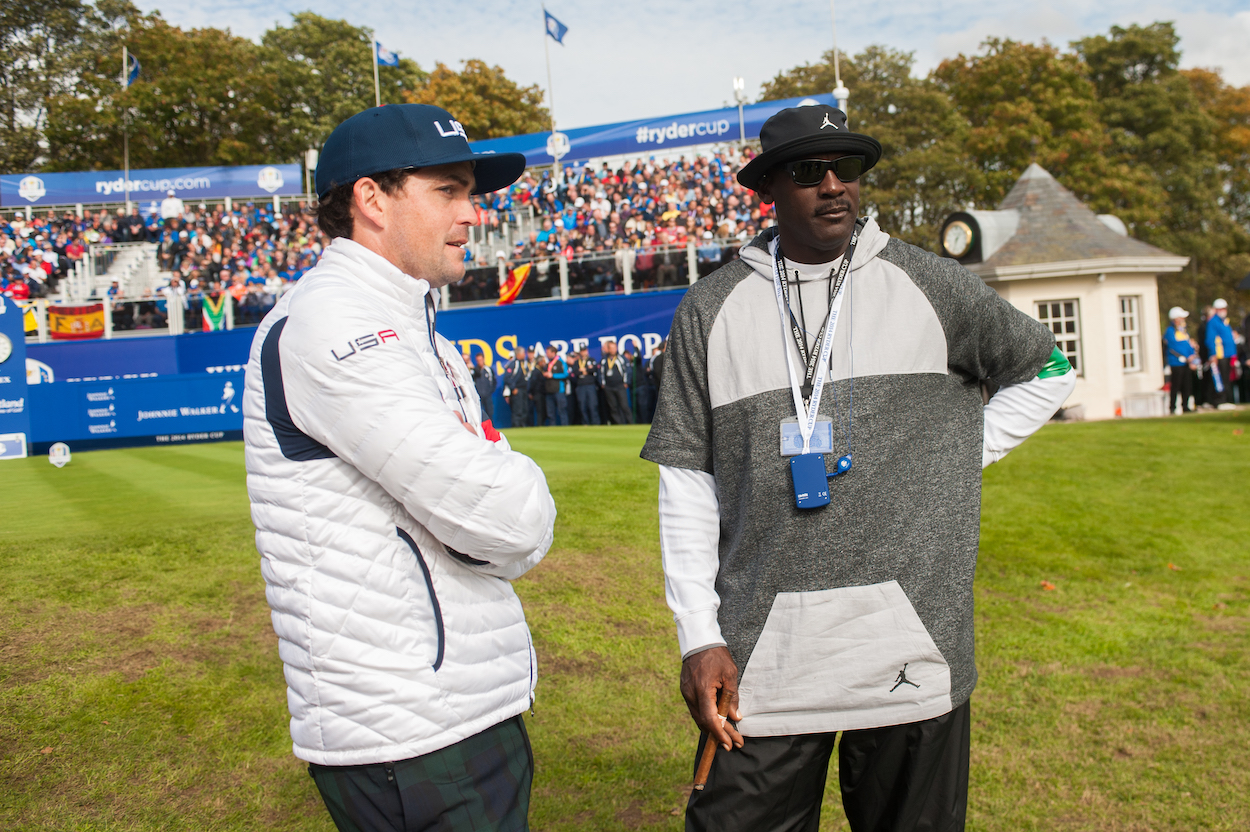 You don't go up against Jordan in a golf match unless you bring your wallet stuffed to the brim with cash. MJ isn't going to play without a little something on the line, so it's an extreme risk/reward decision to agree to a match against the GOAT.
For PGA Tour player Keegan Bradley, that decision has been much more reward than risk over the years.
Back in 2015, Bradley appeared on ESPN's SVP and Russillo and spoke about what it's like to play golf against Jordan. Apparently, he's won so much money off MJ that he had to give the Hall of Famer a new nickname.
That's the beautiful part about it. That's why I love playing with him. I call him my human ATM. I can just go out there if I need some cash I just call up [him] that day. But he really is a good player. The fun part about playing with him is that he's always in your ear. He'll go some places that are tough. After the round, you'll be thinking, 'Man, that was some tough stuff he said to me.'

Keegan Bradley
Dealing with trash talk is a small price to pay for Bradley if he's winning money off the richest athlete in the world on a regular basis.
MJ shut Bradley down when he tried to talk trash himself
Bradley might get the best of Jordan every time they tee it up on the golf course, but Jordan will always have the advantage in terms of trash talk. After years of jawing with Larry Bird, Patrick Ewing, and Gary Payton on the basketball court, he's perfected that part of his game.
So when Bradley tried to chirp Jordan when the Charlotte Hornets owner took over the team's Twitter account in 2014, MJ naturally offered the perfect clap back.
"MJ how does it feel to get beat by me everyday at bears club?!" Bradley asked.
"Last time I looked, you were wearing MY shoes. You don't see me wearing Air Keegans…," Jordan responded.
Mic dropped.