Michael Jordan Can Add to His $1.6 Billion Net Worth With a New Golf Investment
Even if you hate the game of basketball, just about everyone is familiar with Michael Jordan. During his time on the hardwood, the Chicago Bulls star established himself as one of the greatest talents ever to play the game. He dominated the competition, became a global celebrity, and, in turn, piled up a massive net worth. Even in retirement, though, His Airness continues to grow that bottom line.
In a move that shouldn't surprise anyone, Jordan has turned one of his passions into a new investment opportunity. Golf isn't just a hobby; it's another way for the serial winner to score a financial victory.
Michael Jordan turned a legendary career into a $1.6 billion net worth
Speaking purely in basketball terms, Jordan usually sits pretty close to the top of any GOAT rankings. While he might not have the same star status on a grander financial scale, he still boasts an incredible fortune.
During his NBA career, though, MJ didn't command that large of a salary. While he took home a shade over $93 million over the years, the bulk of that came from two $30 million-plus seasons with the Bulls. When it came to off-court earnings, however, His Airness was more than capable of picking up the slack.
Thanks to his status as a global celebrity, Jordan had no problem scoring lucrative endorsement deals. Although we know that he turned down at least one offer, the Chicago Bulls star sold everything from McDonald's meals to Hanes underwear. His deal with Nike and the eponymous Jordan brand has also paid off in spades, further fattening his wallet.
More recently, MJ has taken majority control of the Charlotte Hornets. While the team is yet to put it all together on the court, owning a professional sports franchise is almost always a good investment. In total, Forbes pegs Jordan's overall net worth at $1.6 billion, which, at least among pro athletes, dwarfs most of the competition.
His Airness is getting into the golf coaching game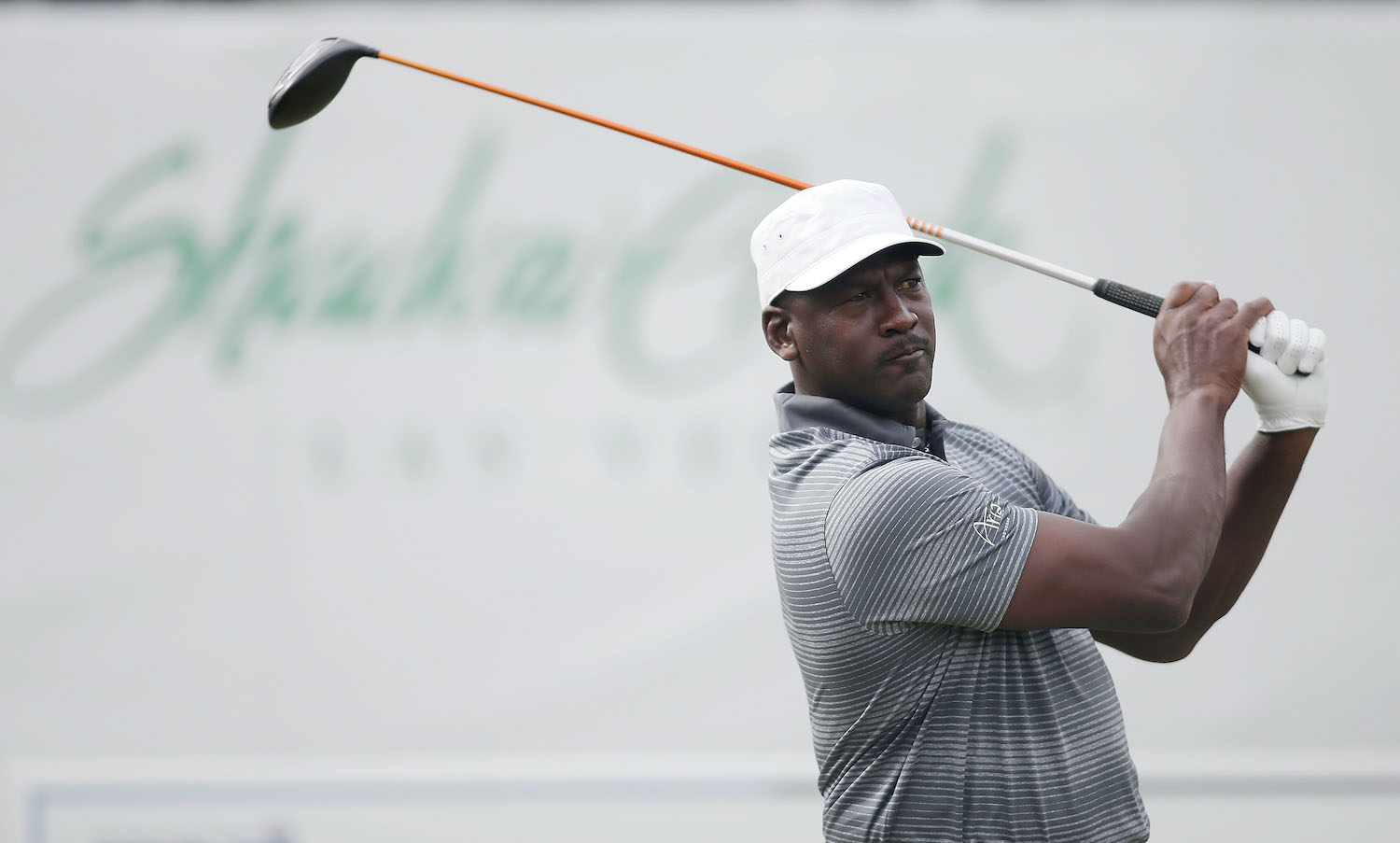 During his pro sports career, His Airness played under some legendary coaches. Now, he's getting involved in a business venture to bring similar guidance to the masses.
According to a recent Forbes story, Jordan's Black Cat Ventures announced that they had closed a round of funding to invest in V1 Sports. For those who are unfamiliar, Black Cat Ventures is a golf technology fund founded by His Airness; V1 Sports is "an app and game improvement platform marketed to golf pros as well as directly to consumers."
While that might sound like a lot of buzz words and marketing copy, both golf and game improvement are firmly in the famously competitive Jordan's wheelhouse.
"MJ said the reason why he loves us is because you can have elite instruction available for non-elite athletes anywhere on the planet. That was interesting to him, and that is what we are doing," V1's CEO Bryan Finnerty explained, according to Forbes.
The article also explained that V1 had seen a spike in business during the pandemic, which could bode well for Michael's bottom line.
This isn't Michael Jordan's first golf-related venture
Although it's only natural to associate His Airness with basketball, his involvement in a golf business shouldn't come as a surprise. Now that he's left the hardwood behind, Jordan is no stranger to hitting the links.
After first trying his hand at the game during college, Jordan has become an avid golfer. During his playing career, he'd use the course as another means to scratch his competitive itch. In retirement, he's taken things even further. The NBA legend now has his own course, The Grove XXIII, and has no qualms about challenging celebrities and pro golfers alike.
Unsurprisingly, MJ still takes things pretty seriously. Jason Kidd recently explained that the living legend expects his partners to keep up, both in terms of skill level and playing speed. Brooks Koepka also confirmed that, in addition to being talented, Jordan still knows a thing or two about trash talk.
Throughout his career, Michael Jordan has had an insatiable desire to be the best. Both golf and business, it seems, are simply additional ways for him to battle for that spot.
Salary data courtesy of Spotrac.