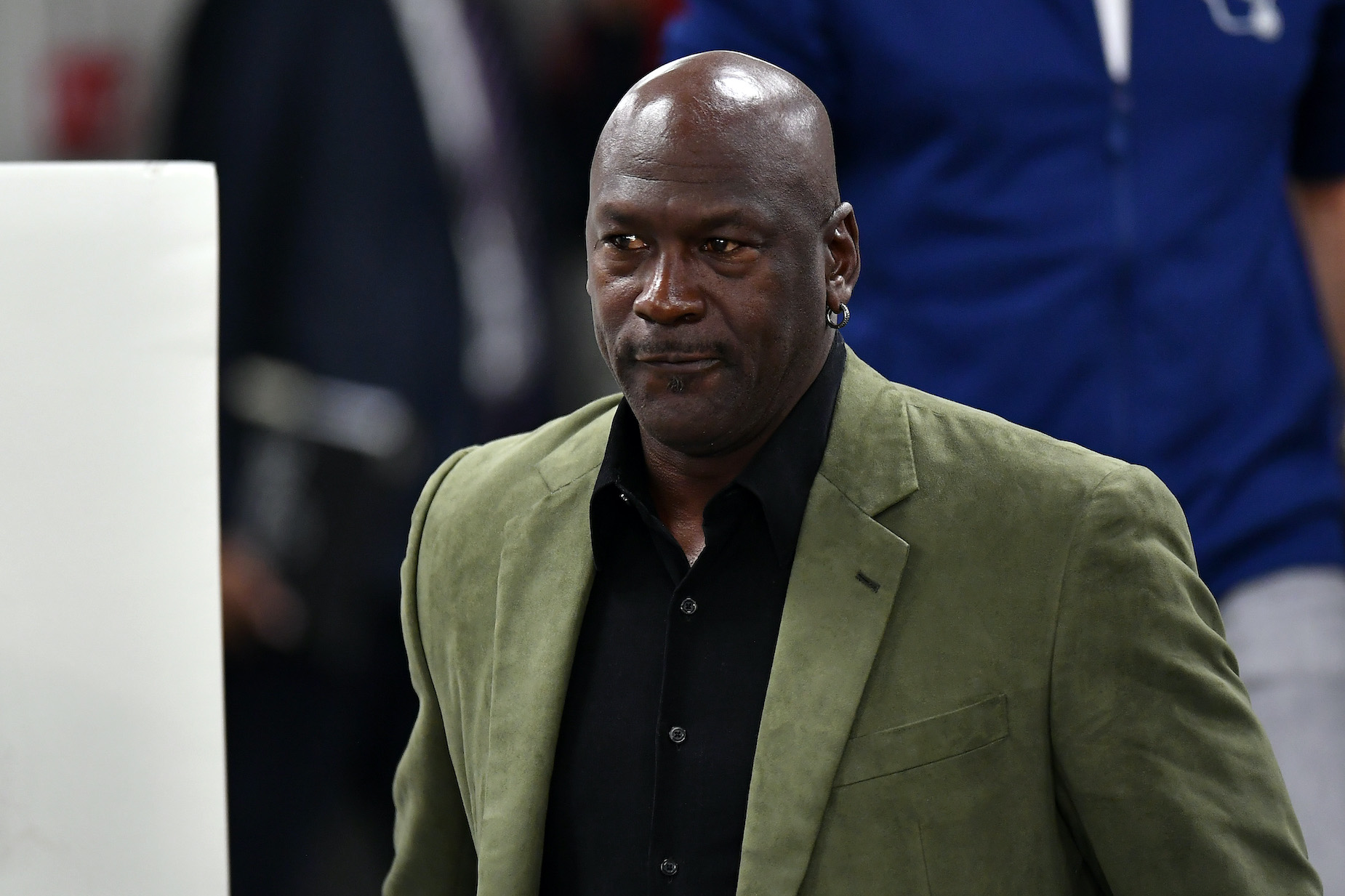 Michael Jordan Once Turned Down a $1 Million-Per-Year Endorsement Because He Couldn't Say That He Actually Ate the Product
While Michael Jordan has plenty of endorsement deals, he once turned down a profitable offer because of the product in question.
Even if you never saw Michael Jordan play basketball, you surely know his name. Thanks to his on-court stardom, His Airness became a global celebrity and a prolific pitchman, appearing in commercials for massive brands like McDonald's and Gatorade. The Chicago Bulls star, however, wasn't willing to endorse just any product.
During the relatively early days of his career, Quaker came to Michael Jordan with a deal that would have paid him around $1 million per year. MJ, however, refused to sign on the dotted line for one simple reason: he couldn't legitimately say that he ate the product in question.
Michael Jordan's star status led to plenty of endorsements
Even though it's been quite a while since he suited up for an NBA game, Michael Jordan's talent still stands tall in the collective minds of basketball fans. Beyond on-court success, though, MJ's gifts also made him an iconic celebrity endorser.
During his time on the hardwood, Jordan put together one of the most dominant careers imaginable. He, of course, won six championships with the Chicago Bulls in two separate three-peats; His Airness also claimed five NBA MVP crowns, 10 scoring titles, and just about every other award that you can imagine.
That star status, combined with his global appeal, made His Airness a popular target for big-name brands looking for celebrity endorsements. Jordan teamed up with quite a few companies during his career, including McDonald's, Gatorade, Nike, and Hanes.
There was at least one deal, however, that he couldn't agree to.
Turning down $1 million from Quaker because he didn't want to say he ate Beanee Weenees
Based on the variety of products he endorsed, it's easy to assume that Michael Jordan snapped every deal available. His Airness, however, turned down at least one potential endorsement.
"My time is very important to me, as well as being credible about what I endorse," Jordan explained in a 1992 Playboy interview recorded on Longform.org. "I don't endorse anything that I don't actually use."
That principled stand, it seems, caused him to pass up almost $1 million per year from Quaker.
"Two or three years ago, Quaker Oats came to me to endorse Van Kamp's pork and beans—Beanee Weenees, I think it was called," Jordan continued. "You ever heard of Beanee Weenees pork and beans? It was close to a million bucks a year. I'm saying, Beanee Weenees? How can I stand in front of a camera and say I'll eat Beanee Weenees?"
Michael Jordan still built up massive net worth, even without Beanee Weenees
For most people, $1 million per year would be a life-changing sum of money. Michael Jordan, however, turned out just fine, even without the Beanee Weenees deal.
During his playing career, His Airness took home roughly $93 million in salary; as mentioned above, that income was supplemented by plenty of endorsement deals. It's estimated, for example, that MJ has made more than $1 billion from Nike since the two partnered up in 1984.
In recent years, Jordan has also moved into NBA ownership, taking control of the Charlotte Hornets. While the team is yet to develop into a legitimate contender, even the worst professional sports franchise is still a solid investment. As of March 2021, Forbes pegs His Airness' fortune at $1.6 billion.
Even if Michael Jordan wouldn't eat them himself, that can buy a whole lot of Beanee Weenees.