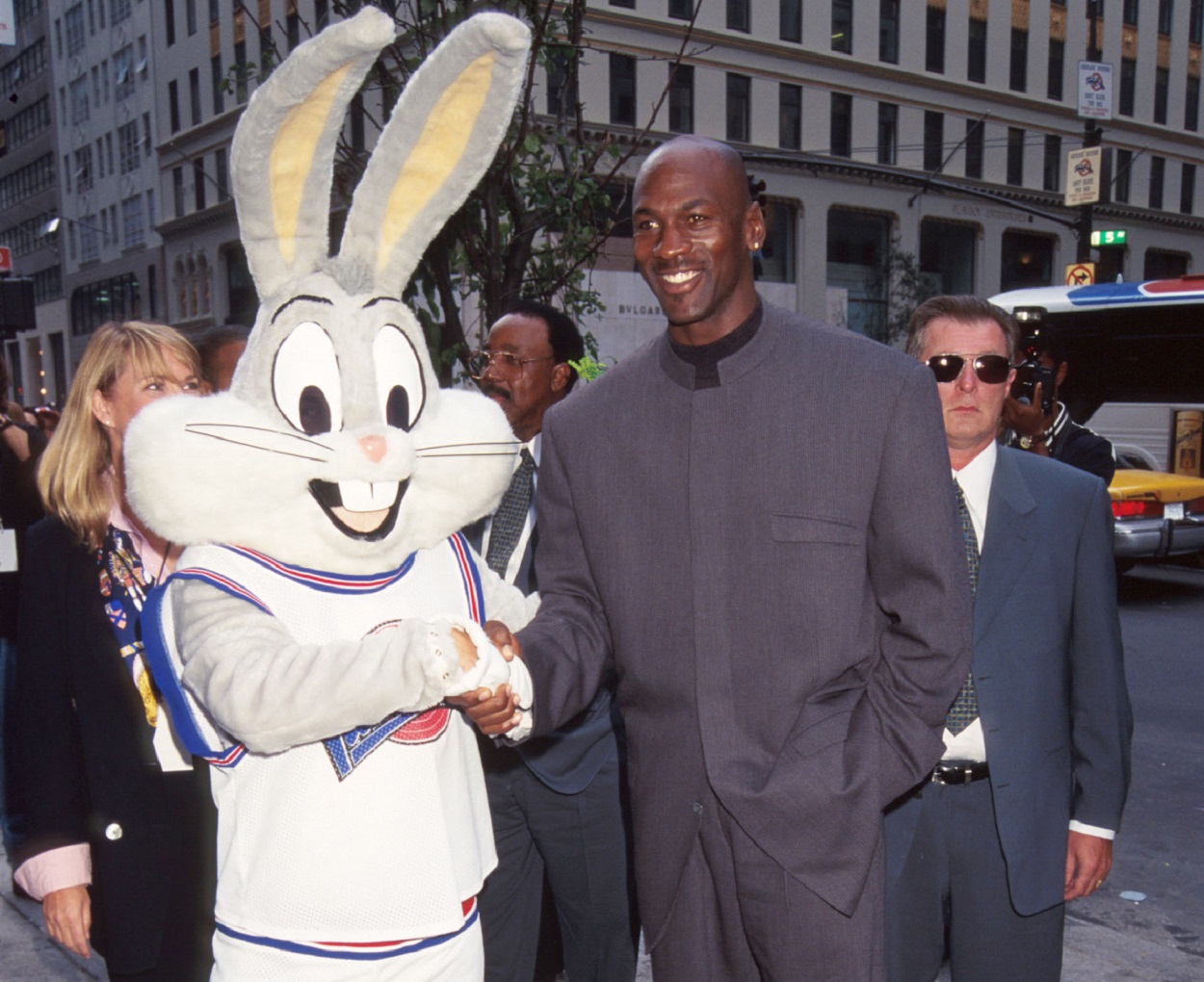 The Director of 'Space Jam' Had a Different Ending in Mind for Michael Jordan and Is Still 'Pissed' That the Studio Didn't Use It
'Space Jam' director Joe Pytka says he wrote and shot a different ending for the Michael Jordan film and is still upset that it wasn't used.
Michael Jordan will long be remembered for a number of things. Of course, there were the six NBA championships and five MVP awards he won as a member of the Chicago Bulls. There were the countless number of highlights he provided over the course of his career. There were the game-winning shots and the two Olympic gold medals.
Even if you didn't watch basketball in the 1990s, you knew who Michael Jordan was as it was nearly impossible to turn on a television without seeing him promote one of the many products he endorsed back in the day, some of which he still hawks to this day. And we certainly will never forget that attempt at a baseball career in 1994. Nor will we ever be able to forget Space Jam, the 1996 film in which he appeared alongside Bugs Bunny and the Looney Tunes gang.
And that's where our focus is today as the director of Space Jam, Joe Pytka, says he wrote and shot a different ending to Space Jam than the one audiences have watched over the last quarter-century, an ending that he feels was much better, which still has him upset after all these years.
A scene involving Michael Jordan and his son early in 'Space Jam' sets the stage for the ending the director wanted
For those who haven't seen Space Jam, we just have to warn you that there are plenty of spoilers ahead that we're not sorry about sharing because you've had almost 25 years to watch the movie.
Anyway, for those who have seen the film, there's a scene early in the movie that sets up the ending director Joe Pytka wanted. If you recall, Michael Jordan, as he often did in real life during his time with the Birmingham Barons, strikes out in an early scene and then returns home to find Jim Rome criticizing his performance on the baseball diamond, at which point he has a conversation with his son about widening his stance.
It may not seem important given the ending that was used but it would have been much more important had Pytka gotten his way.
The original ending
For those who may have forgotten, here's how the original ending to Space Jam played out. Michael Jordan, with some help from Bill Murray, helps the Tune Squad defeat the Monstars, saving himself from becoming an attraction at Moron Mountain.
MJ then returns to real life and is dropped off at a Birmingham Barons game, where he receives a standing ovation, before visiting the players who had their talents stolen, which then leads into his return to the Chicago Bulls.
But that's not how Pytka wanted things to go down.
The director of 'Space Jam' wrote and shot a different ending in which Michael Jordan hits a game-winning home run for the Birmingham Barons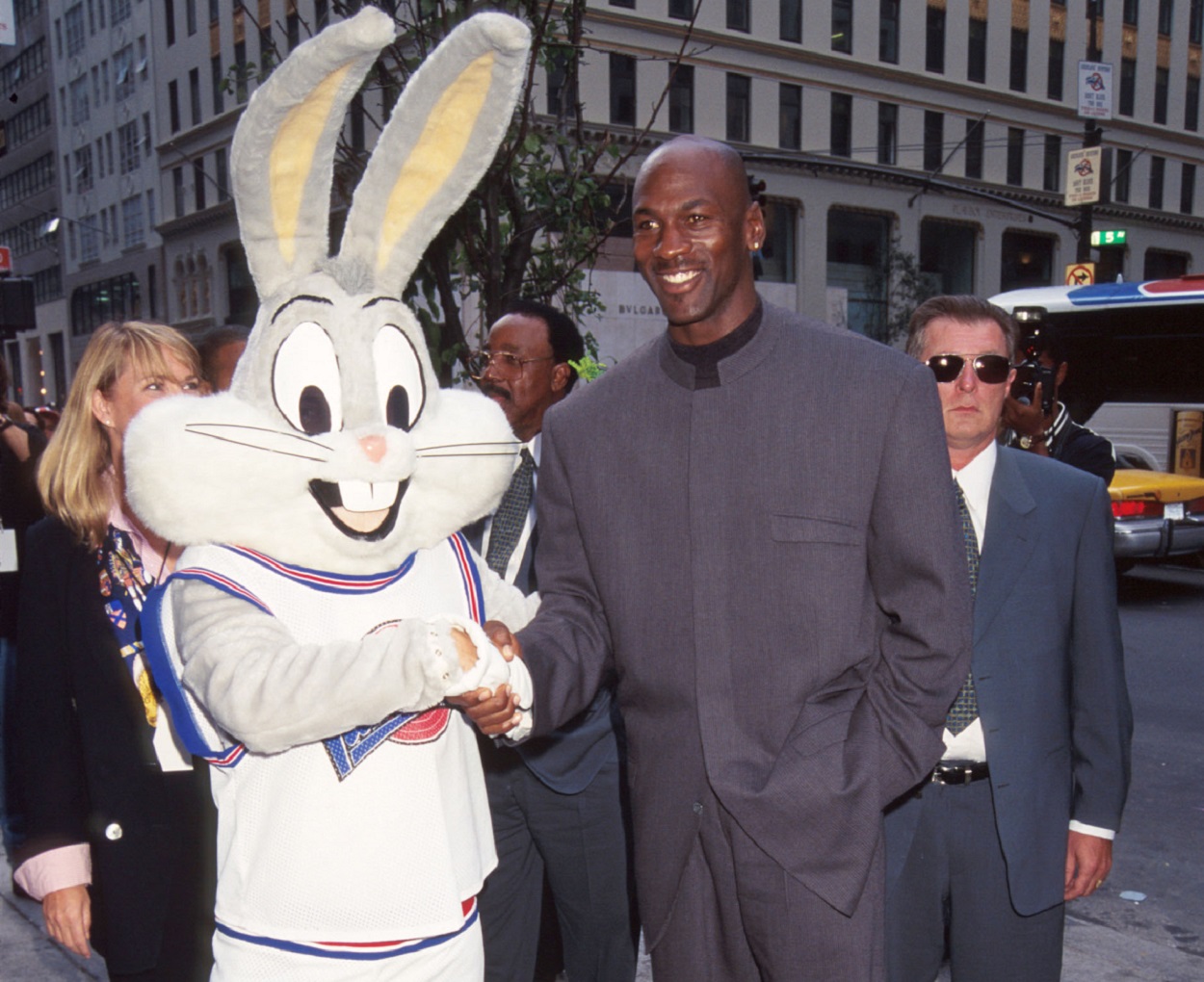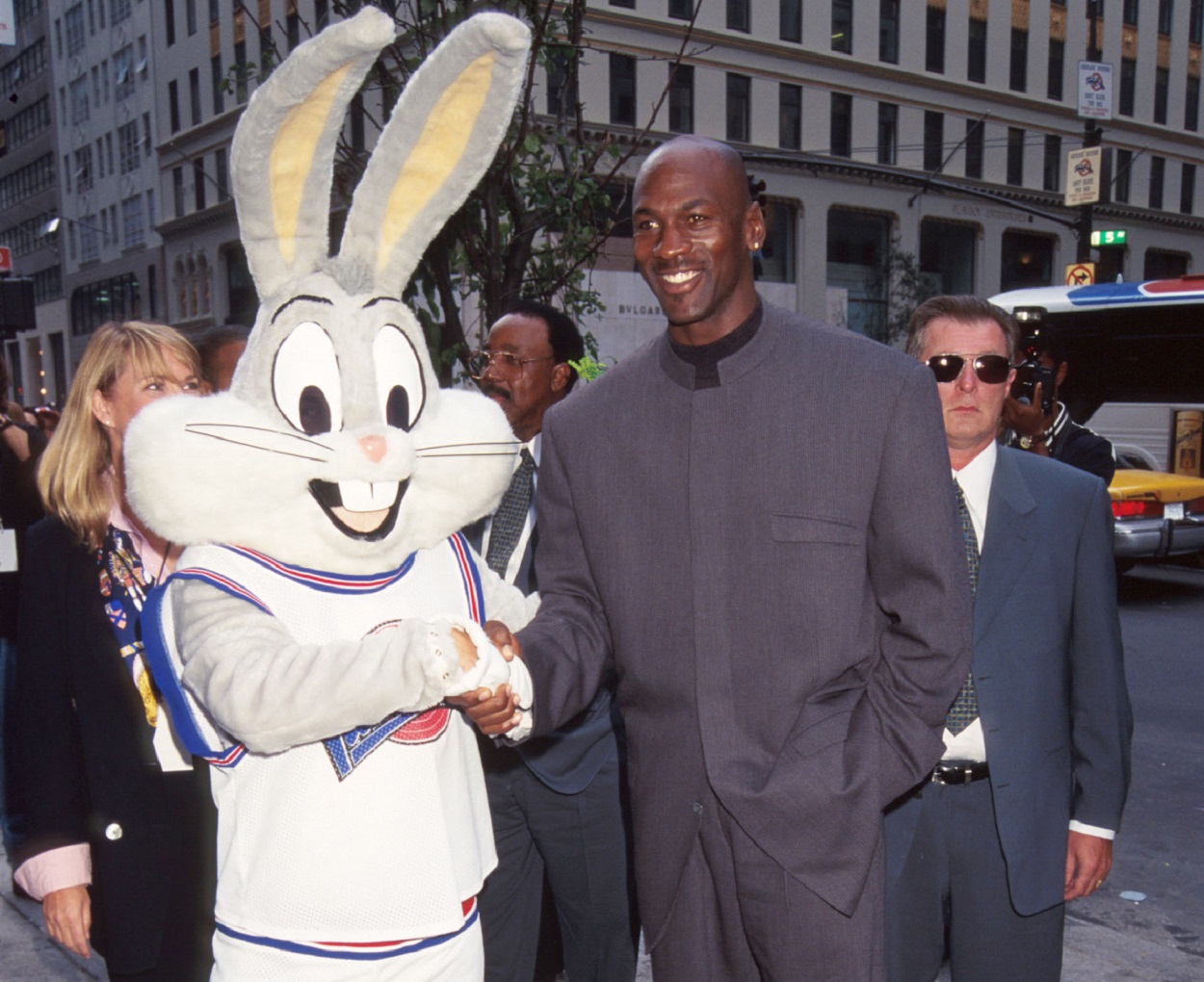 In a recent interview with Entertainment Weekly, Space Jam director Joe Pytka, who'd directed the commercials featuring Michael Jordan and Bugs Bunny that inspired the movie in the first place, revealed that he wrote — and actually shot — an ending in which MJ returned to the Barons and hit a game-winning home run. And the reason that happens is that Jordan looked up into the stands and got a signal from his son to widen his stance, which references the earlier scene. Here's how Pytka described the scene.
"When Michael comes back, I wrote a scene and actually ripped off The Natural. It's a tight game, the stands are full, and Michael looks up and his son gives him a sign to widen his stance, a call back to something he said at the beginning.

"Then Michael hits a home run and trots around the bases like Robert Redford, with all these flashes popping. Instead of everything falling from the broken lights like in The Natural, I had this special effect with everyone taking pictures with those little cheap cameras you could buy for a dollar."

Space Jam director Joe Pytka
Pytka went on to say that he was legitimately "pissed" that the ending wasn't used as he felt the ending that was used didn't make sense as there was all of this urgency for Jordan to return to the Barons with no payoff, adding that Jordan "going back to Chicago to play basketball was bulls—."