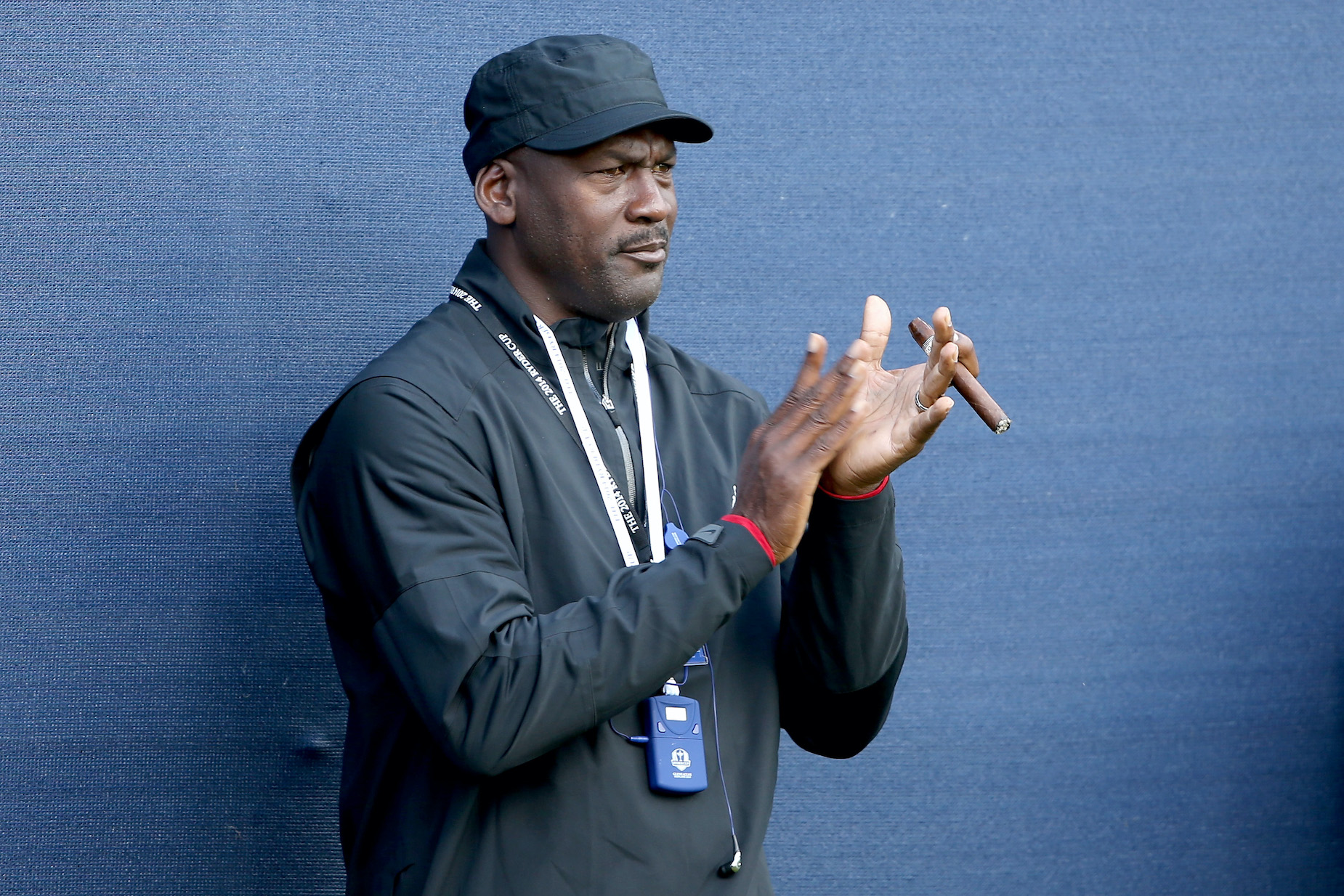 Michael Jordan Is Worth $1.6 Billion, but He Was Known to Spit on an Entire Tray of Cinnamon Rolls Just to Avoid Sharing
While Michael Jordan's net worth is more than $1 billion, you shouldn't ask His Airness to share a tray of cinnamon rolls.
Even if you've never watched a basketball game in your life, you're probably familiar with Michael Jordan. During his time on the hardwood, His Airness established himself as one of the sports' biggest stars and greatest winners. His single-minded pursuit of the top spot, however, wasn't limited to basketball.
As the big man on the metaphorical NBA campus, Michael Jordan wasn't too keen on sharing the spoils of his success. Those spoils, it seems, included entire trays of cinnamon rolls.
Michael Jordan was a legendary winner and a fierce competitor
It goes without saying that Michael Jordan was an incredibly talented athlete. Talent alone, however, doesn't make someone a star.
Thanks to childhood battles with his brother Larry, MJ forged an incredible will to win. While his fortitude was tested when he failed to make his high school's varsity basketball team, the teenager didn't break; Jordan dominated the JV competition, made varsity next season, and became a McDonald's All-American by the time he graduated.
From there, Jordan kept dominating anyone who stood in his way. At the University of North Carolina, he hit the game-winning shot to seal an NCAA title as a freshman; in the NBA, he won six championships, five MVP awards, and virtually every honor imaginable.
Along the way, Jordan's relentless will to win manifested itself in a variety of ways. He was known to unleash some ruthless trash talk on anyone who stood in his way and would cheat at board games without batting an eye.
Michael Jordan's net worth also makes him the top dog
During his time in the NBA, Michael Jordan established himself as the top dog in terms of on-court talent. Away from the court, though, his massive net worth also puts his head and shoulders above the competition.
Although MJ's playing salary wasn't massive by today's standards—he took home about $93 million in total—his star status more than picked up the slack. Beyond his iconic deal with Nike, MJ endorsed everything from underwear to sports drinks. He's also become an NBA owner, further enhancing his bottom line.
Despite a reputation for being pretty cheap, Michael Jordan's net worth is nothing to sneeze at. As of February 2020, Forbes pegs MJ's overall at $1.6 billion; that astronomical, especially considering it's been almost two decades since he last hit the NBA hardwood.
The Chicago Bulls star was still unwilling to share his cinnamon rolls
Michael Jordan's net worth would theoretically allow him to buy virtually as much of any food that he desired. During his playing career, though, MJ wasn't too keen on sharing.
"Back when they used to shoot a lot of commercials, Jordan's security team would wait for him in his trailer while he was on set," Wright Tompson explained in an ESPN feature. "A woman named Linda cooked Michael's meals, and he loved cinnamon rolls. She'd bake a tray and bring it to him. When it came time to film, he'd see the guards eyeing the cinnamon rolls and he'd walk over and spit on each one, to make sure nobody took his food."
If you watched The Last Dance, that tactic should sound familiar. Ahead of MJ's famous 'Flu Game,' he claimed an entire pizza for himself by spitting on it; that came back to bite him, though, as his flu may have been a case of food poisoning.
Michael Jordan is pretty good at many things; he's a legendary winner, an incredible athlete, and has more than a billion dollars to his name. Sharing, however, is another story.