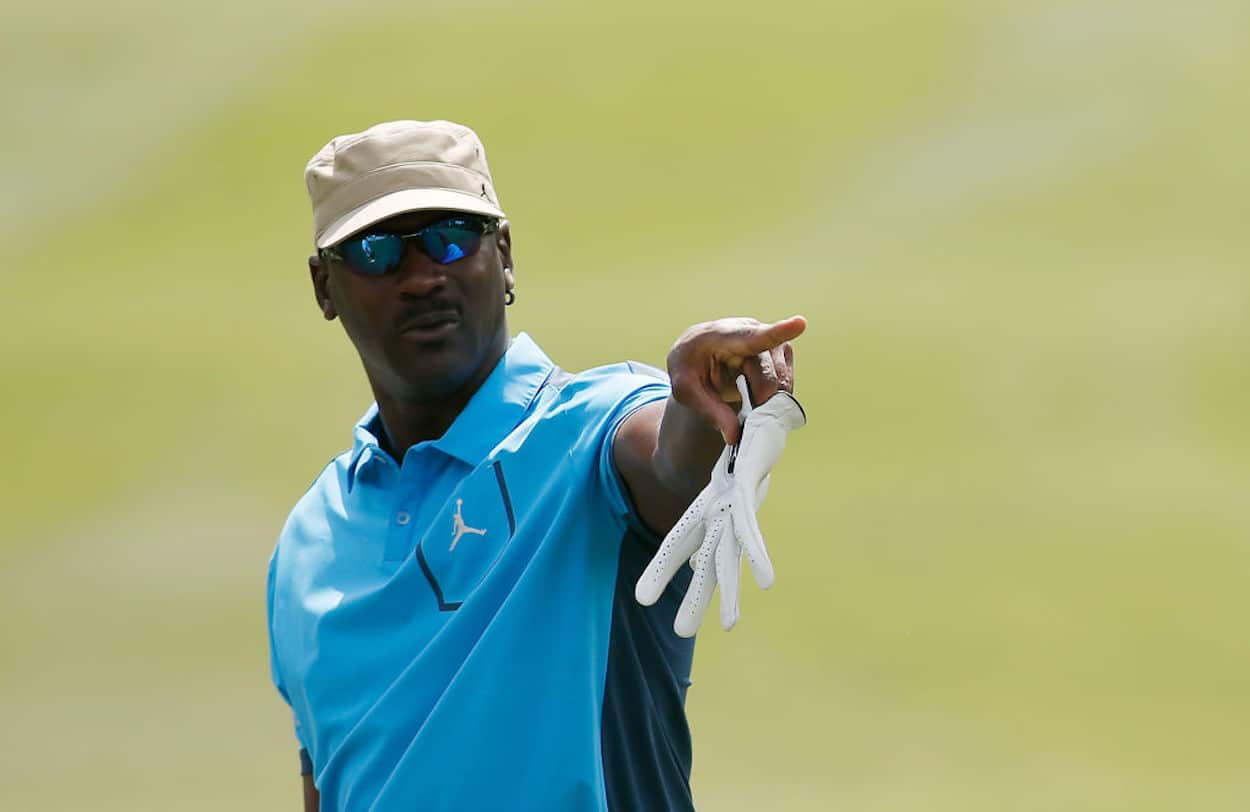 Michael Jordan Is Worth $1.7 Billion, but He Once Refused to Pay Nick Young's Salary Because of a Broken Vase
While Michael Jordan is incredibly rich, he once reportedly refused to pay Nick Young's $500 salary because of a broken vase.
Even if you don't know too much about Michael Jordan, there are still some facts about him that have become common knowledge. Virtually anyone can tell you, for example, that His Airness was pretty good at basketball; that reality also helped make him incredibly wealthy. What you might not know, however, is that multiple people have accused MJ of being incredibly cheap over the years.
One of those people is Nick Young, a guard who spent 13 seasons in the NBA. During college, though, Swaggy P worked for Michael Jordan at one of his basketball camps; when everything was said and done, though, he received a photo with the legend rather than a paycheck.
Michael Jordan had a legendary basketball career
These days, Michael Jordan exists more as a pop-culture giant than anything else. All of his success, however, started on the hardwood.
While Jordan first made a name for himself in high school, he truly became a star at the University of North Carolina. During his freshman campaign, His Airness hit the game-winning shot to bring an NCAA title back to Chapel Hill; from there, his stock only continued to rise.
In 1984, Jordan entered the NBA draft and slipped to the Chicago Bulls in the third-overall spot. While that may seem unbelievable in retrospect, it changed the course of basketball history.
While it took MJ some time to overcome the Detroit Pistons and their Jordan rules, he and his Chicago Bulls eventually came to dominate the NBA. The team, of course, won six championships in two separate three-peats, one on either side of His Airness' first retirement.
Beyond those championships, Jordan also earned more than his fair share of individual honors during his time on the hardwood. He averaged 30.1 points, 6.2 rebounds, and 5.3 assists per game for his career, claimed five NBA MVP awards, 10 scoring titles, a Defensive Player of the Year crown, and just about every honor you can imagine.
Worth $1.7 billion with a reputation for being cheap
While Michael Jordan's success started on the basketball court, it wasn't limited to the hardwood. In fact, His Airness' fortune has continued to swell, even in retirement.
Although Jordan's NBA salary was relatively modest by today's standards—he took home about $93 million in total—his star status more than picked up the slack. Beyond his massive contract with Nike, MJ endorsed everything from underwear to Gatorade and McDonalds; in retirement, he also became an NBA owner, further enhancing his bottom line. As of September 2022, Forbes pegs Jordan's net worth at $1.7 billion.
Despite that fortune, though, stories have emerged suggesting that Jordan is still pretty cheap. Charles Barkley, for example, has said that His Airness doesn't tip; according to a former gaming executive, Wayne Gretzky had a similar experience, showing Jordan the proper way to tip in Las Vegas.
Michael Jordan apparently refused to pay Nick Young because of a broken vase
Those aren't the only stories about Michael Jordan's money habits, though. Nick Young, who spent 13 seasons in the NBA, apparently had a similar experience in college.
On a 2019 episode of the Certified Buckets podcast, Young explained that, during college, he worked at Jordan's basketball camp. One night, however, Swaggy P and some others "went out, had a little fun, and … ended up breaking something in the room: a whole vase."
Despite the vase being a piece of dorm room furniture, it seems like Jordan still took it pretty seriously.
"So we ended up breaking it, and for our punishment, Jordan paid none of us. It was like 15 of us," Young explained. "I thought I was going to get my check at the end. All I got was a picture. He said, 'That's all ya'll get is a picture with me."
At least Young didn't have to pay $15,000 for that photo; that's the price Michael Jordan reportedly quoted Chamillionaire.
Stats courtesy of Basketball-Reference