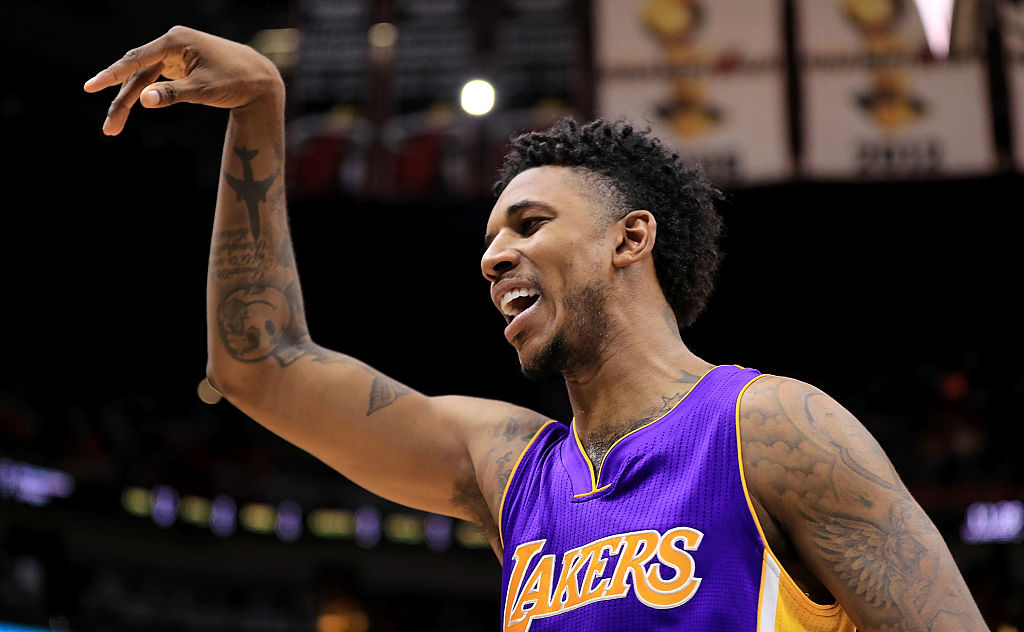 What Happened to Nick Young, Former NBA Star Known as 'Swaggy P?'
A look back on the career of former NBA player Nick Young, also known as 'Swaggy P,' and where the one-time NBA champion is now.
While Nick Young was certainly never one of the best players in the NBA during his 12-year career, he was constantly one of the most entertaining.
Also known as "Swaggy P," a nickname he gave himself meaning the "Prophet of Swag,", Nick Young played three years at USC before being drafted by the Washington Wizards, one of six teams for which he played in the NBA. Young is probably best known for his days alongside Kobe Bryant with the Los Angeles Lakers but it's sometimes easy to forget that he won an NBA Championship with the Golden State Warriors.
So where is Nick Young now?
Nick Young's USC Trojans once blew out Kevin Durant's Texas Longhorns in the NCAA Tournament
Nick Young was a top-10 prospect coming out of Cleveland High School in Reseda, California, and chose to stay close to home, enrolling at USC in 2004. He averaged 11.1 points per game his freshman year and really came into his own during his sophomore season. Young averaged 17.3 points in 2005-2006, earning First-Team All-Pac 10 honors.
He earned the same honor his junior season, averaging 17.5 points while leading the Trojans to a Sweet 16 berth. Along the way, he helped end Kevin Durant's college career, scoring 22 points as USC walloped Texas in the second round of the 2007 NCAA Tournament, 87-68. Young's own collegiate career ended with a loss to top-seeded North Carolina, after which he made himself eligible for the NBA draft.
Nick Young's NBA career
Nick Young was taken with the 16th pick in the 2007 NBA draft by the Washington Wizards. "Swaggy P" played parts of five seasons in the nation's capital, averaging 11.6 points per game, before being traded to the LA Clippers in 2012. Young appeared in 22 games for the Clips, averaging 9.7 points, and then signed a one-year deal with the Philadelphia 76ers, where he averaged 10.6 points in 59 games.
Ahead of the 2013-2014 season, Nick Young returned to the West Coast, signing a deal with the Los Angeles Lakers. With Kobe Bryant dealing with multiple injuries and appearing in just six games that season, Young had the best year of his NBA career, averaging 17.9 points, which earned him a four-year contract worth $21.5 million. Unfortunately, injuries limited him to just 96 games over the next two seasons. He played 60 games in his final season with the Lakers in 2016-2017 and averaged 13.2 points, but chose to opt out of the final year of his contract.
Quickly, we can't mention Nick Young's time in Lakerland without pulling out this gem.
As an unrestricted free agent, Nick Young chose to stay in California and signed with the Golden State Warriors in 2017, where he became more of a role player on a stacked team. He only averaged 7.3 points in 2017-2018 but won his first and only NBA title. He then struggled to find a new home for the 2018-2019 season but eventually signed in Denver in December 2018. However, he played just four games with the Nuggets and was released after spending 20 days with the team. He vowed that if no other team picked him up that he would retire from the NBA and that's exactly what happened.
Where is 'Swaggy P' now?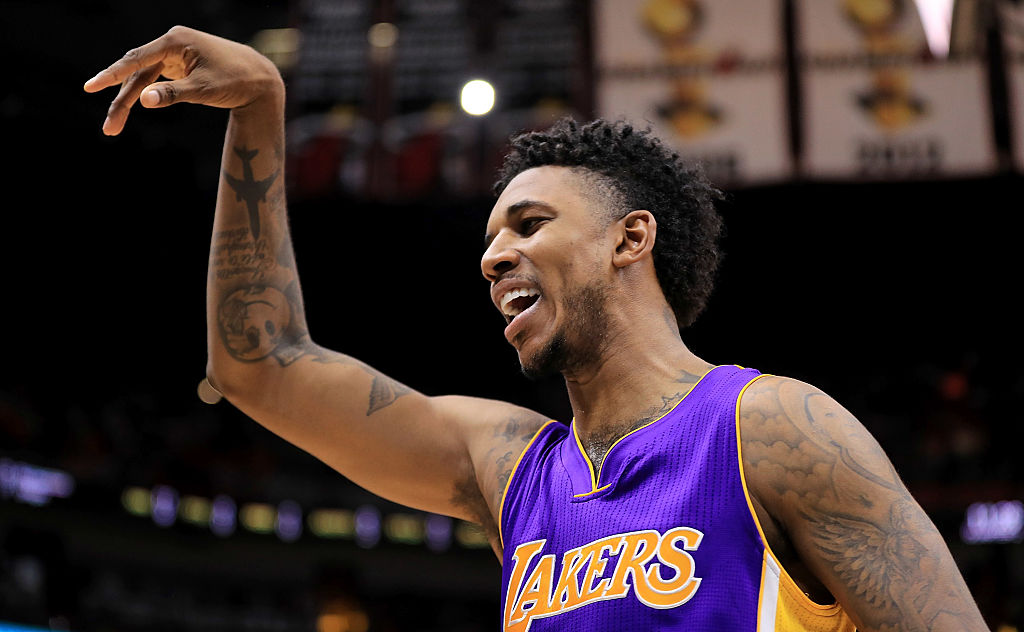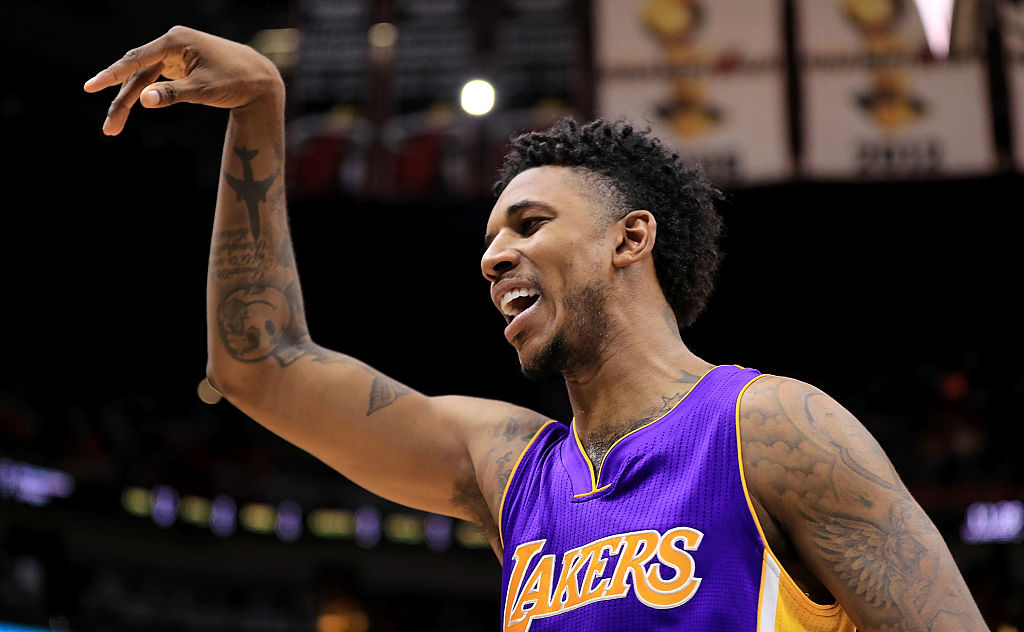 Although he's been out of the NBA for a little while now, that hasn't kept Nick Young from keeping his name out of conversations, especially as it pertains to the Lakers. When LA was struggling from the three-point line last year, he threw his name out there on Twitter. When the Lakers were looking to fill an open roster spot just before COVID-19 shut down the league, there was "Swaggy P" on Instagram saying he was available. The Lakers ultimately went with Dion Waiters.
So it seems as if Nick Young is still waiting by the phone. After all, he's still just 34 years old and could certainly provide a little help to some team, right? I'm sure if you just ask him, he'll tell you that he can. Such is the beauty of "Swaggy P." But until that happens, he'll just have to be content hanging with his fiancee, "Basketball Wives" alum Keonna Green, who was his high school sweetheart, and their three children.
*All stats courtesy of Basketball Reference