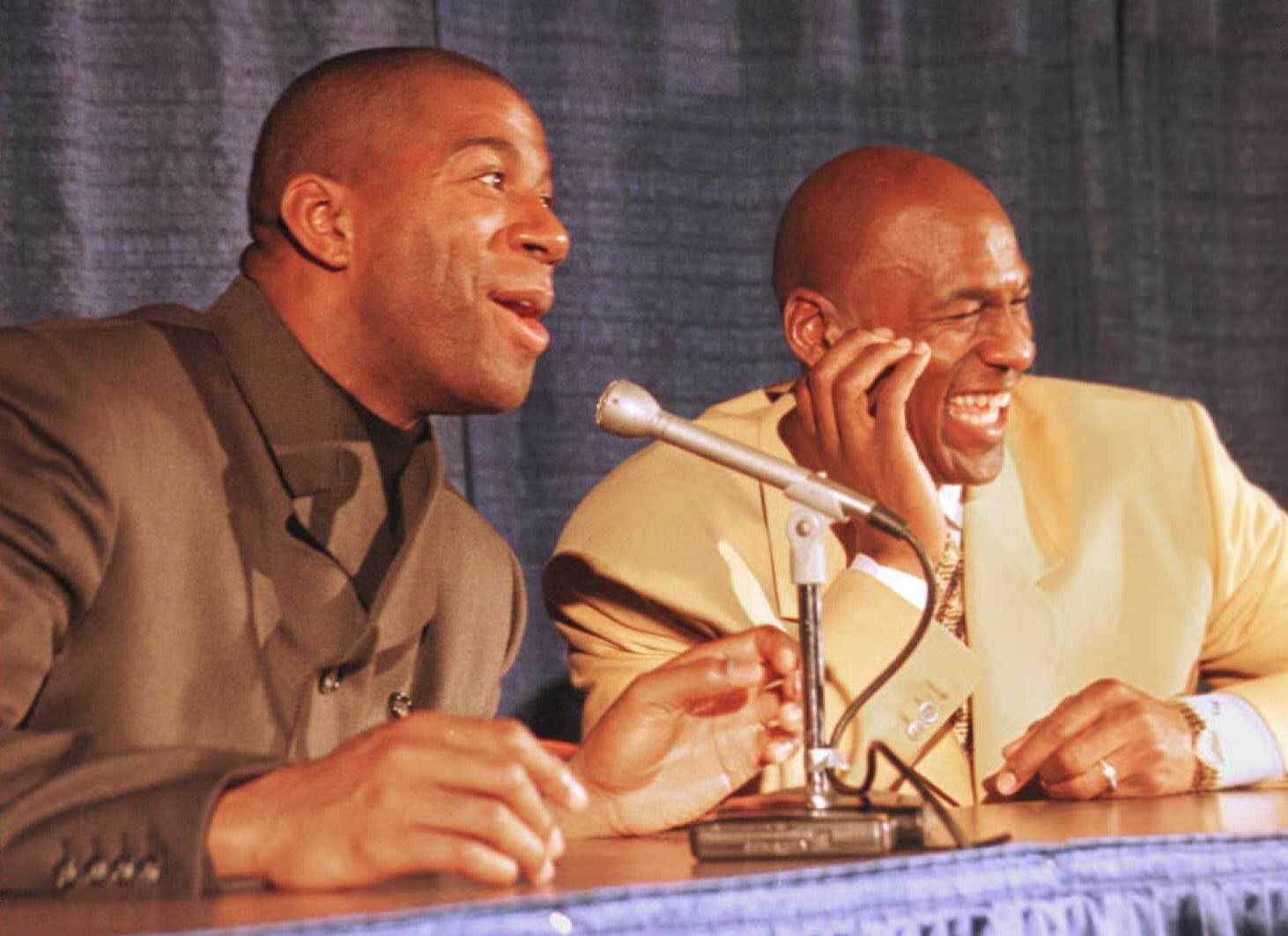 Michael Jordan and Magic Johnson Were Asked to Boycott Game 1 of the 1991 NBA Finals Over Social Injustice and Refused
Longtime activist Craig Hodges asked Michael Jordan and Magic Johnson to boycott Game 1 of the 1991 NBA Finals to protest social injustice.
The Milwaukee Bucks made a huge statement on Wednesday afternoon by refusing to take the floor for Game 5 of their first-round NBA playoff series with the Orlando Magic, clearly protesting the police shooting of Jacob Blake this past Sunday in Kenosha, Wisconsin. Within an hour, the league postponed the Thunder-Rockets and Lakers-Blazers games that were set for Wednesday evening with no timetable set for when play will resume. The Bucks' boycott against social injustice was a historic move and something that two-time NBA champion Craig Hodges pushed for nearly 30 years ago when he asked Michael Jordan and Magic Johnson to boycott Game 1 of the 1991 NBA Finals between the Chicago Bulls and Los Angeles Lakers over the issue of social injustice.
The 1991 NBA Finals took place just three months after the Rodney King incident
The 1991 NBA Finals between Michael Jordan's Chicago Bulls and Magic Johnson's Los Angeles Lakers were an NBA fan's dream. Magic and the Showtime Lakers had dominated the 1980s but Jordan and the Bulls had finally gotten past the Detroit Pistons in the Eastern Conference and were ready to take their place atop the NBA mountain.
Game 1 was set for June 2, 1991, in Los Angeles but that certainly wasn't the only big thing happening in LA at the time. Just short of three months earlier on March 3, 1991, motorist Rodney King, a Black man, had been beaten by four white LAPD officers on Interstate 210.
Video of the incident showed the four officers clearly using excessive force, sparking outrage all over the country, especially in the Black community. The four officers involved in the incident were indicted on March 15 and tensions were high as they awaited trial, which didn't begin until nearly a year later.
Craig Hodges, a longtime activist who was very outspoken in the fight against social injustice, thought the NBA could make a big statement on the biggest stage with the biggest stars.
Craig Hodges asked Michael Jordan and Magic Johnson to boycott Game 1 of the NBA Finals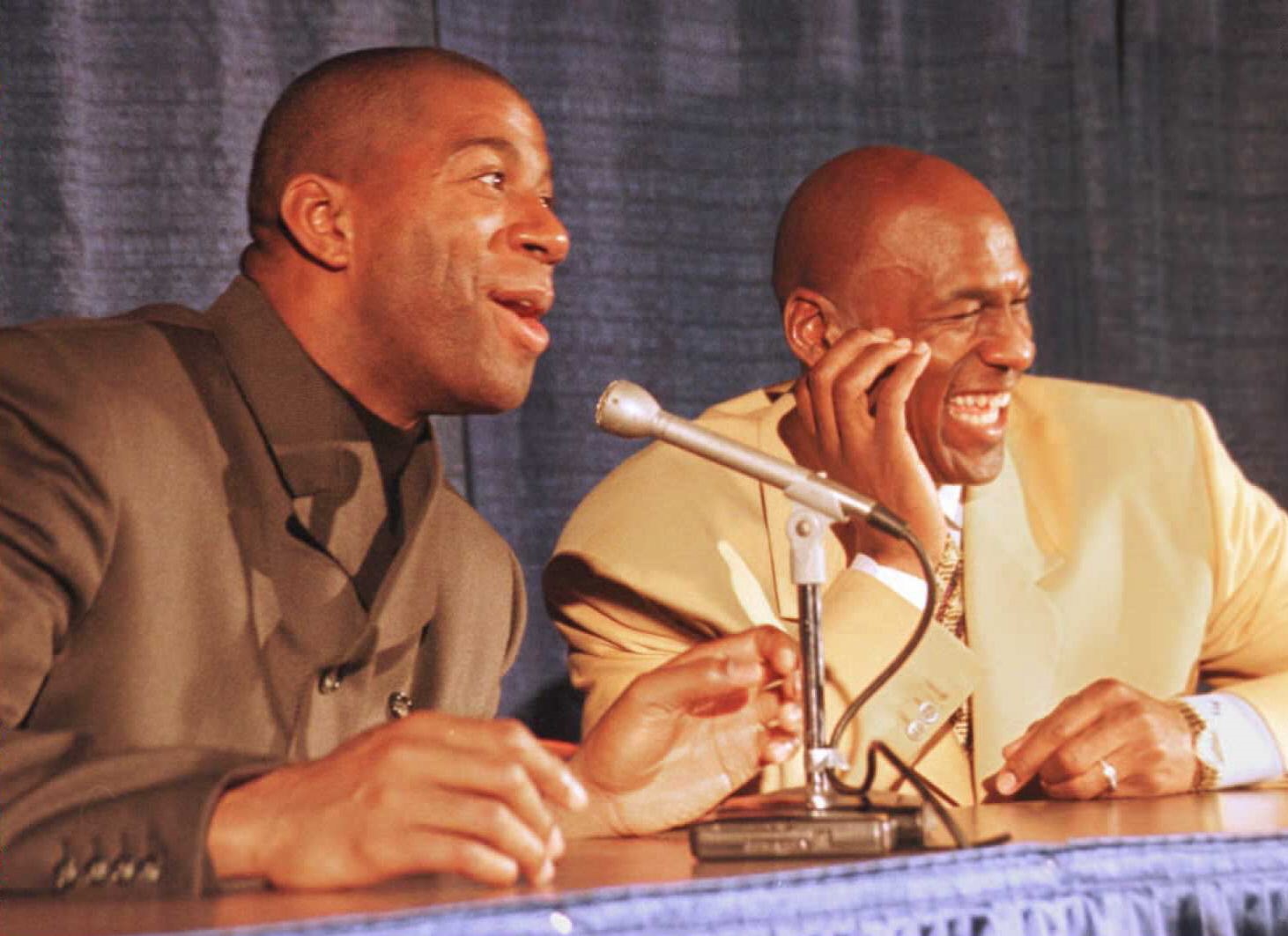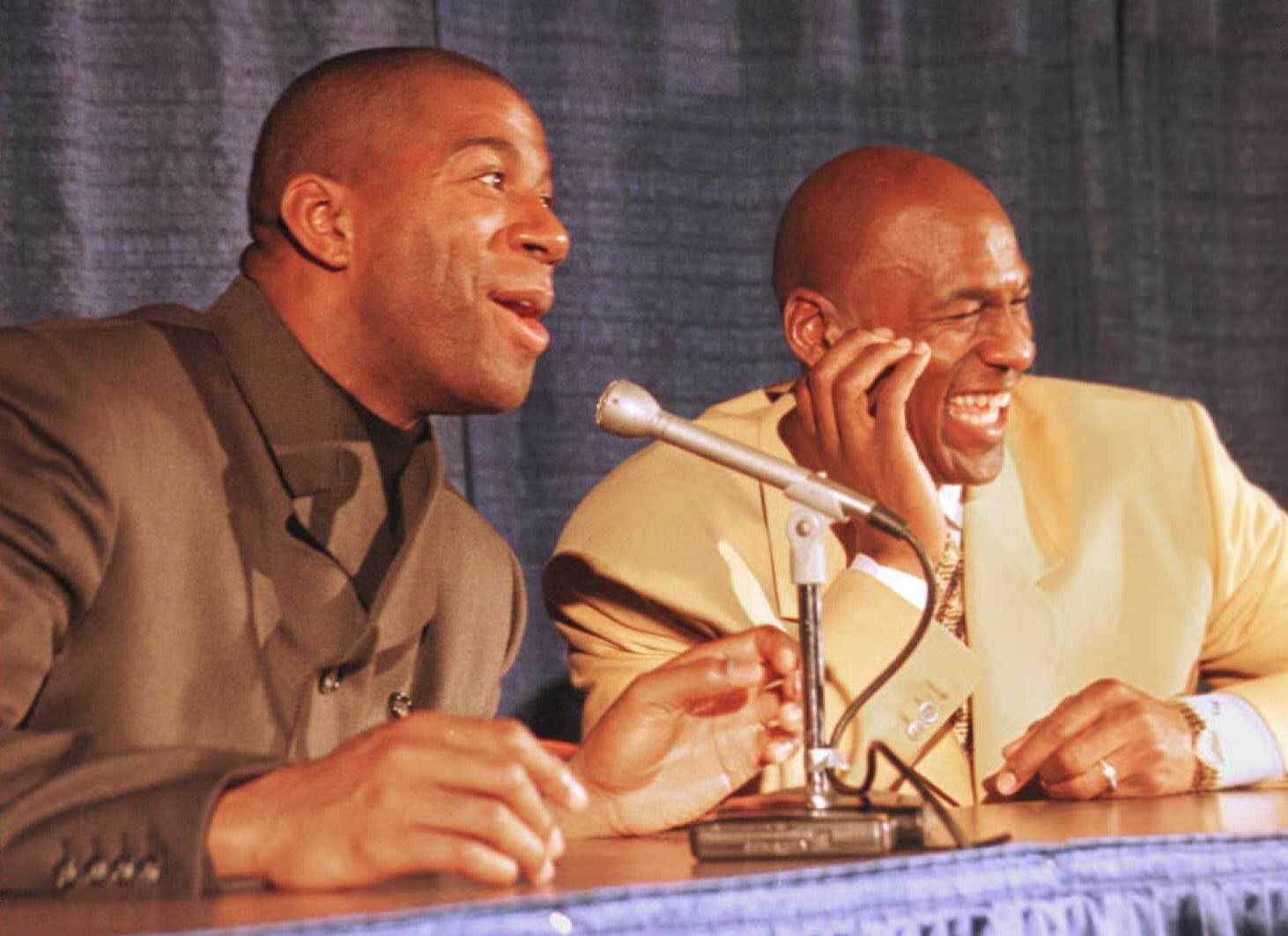 Craig Hodges, who was extremely involved with the players' union throughout his career, had long tried to get his teammate and the NBA's most popular player, Michael Jordan, to use his celebrity status to bring attention to the issue of social injustice, which Jordan famously never wanted to do as evidenced by his "Republicans buy sneakers, too" comment ahead of the 1990 U.S. Senate race in North Carolina between Democratic challenger Harvey Gantt, a Black man, and incumbent Republican Jesse Helms, an unapologetically racist white man.
Content to just send money, as he explained in the fifth episode of The Last Dance, Jordan never wanted to get publicly involved in political issues. But with tensions still running high following the Rodney King incident, Hodges hoped that Jordan and Magic Johnson would be willing to make a big statement by boycotting Game 1 of the 1991 NBA Finals to protest social injustice, which both refused to do.
In his 2017 memoir, "Long Shot: The Triumphs and Struggles of an NBA Freedom Fighter," Hodges wrote that when he asked Michael Jordan to boycott Game 1, he was told he was crazy. When he approached Magic Johnson about it, Magic simply told him, "That's too extreme, man."
Not one to ever stay quiet on his beliefs, which essentially cost him his career, Hodges had no problem criticizing Michael Jordan about his refusal to get involved in social issues.
Craig Hodges publicly criticized Michael Jordan a year later after the LA riots began
One year later, the Chicago Bulls were back in the NBA Finals, only things were now worse. The officers in the Rodney King had been acquitted and the LA riots were in full force as Hodges, Jordan, and the Bulls prepared to take on the Portland Trail Blazers. Hodges still held out hope that Jordan would somehow get involved and when he didn't, Hodges didn't hold back. When asked by the New York Times about how Michael Jordan had said that he really didn't even know what was happening, Hodges unloaded on him.
"When they came to Michael after the L.A. deal went down and asked him what he thought, his reply was that he wasn't really up on what was going on. I can understand that, but at the same time, that's a bailout situation because you are bailing out when some heat is coming on you. We can't bail anymore."

Craig Hodges on Michael Jordan
And heat certainly came down on Craig Hodges. Following the Bulls' win over the Blazers, Hodges wore a dashiki to the White House to get the attention of then-President George Bush and consequently never played another NBA game, which led to a nasty lawsuit against the league.
It took quite a while but Michael Jordan has gotten a bit more involved in social issues in recent years, as has Magic Johnson. Craig Hodges continues to be very vocal in the fight against social injustice and actually came out ahead of the NBA restart in the Orlando bubble to say that games shouldn't even be played given the state of things in the U.S.
29 years after trying to stage a boycott in the NBA postseason, Craig Hodges has finally seen it happen.