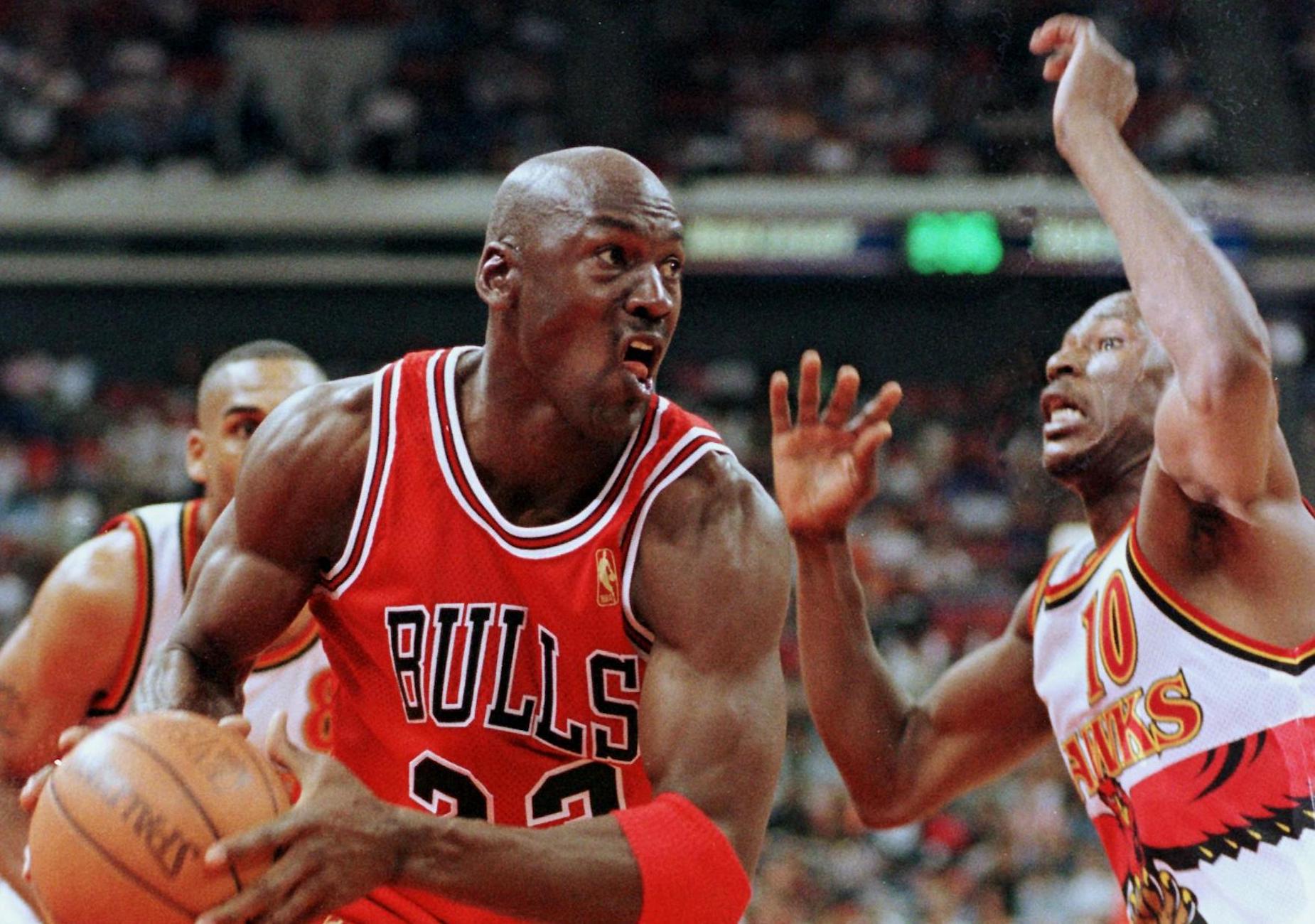 Michael Jordan Built Up His Biceps to Gain a 0.0001 % Advantage on the Basketball Court
Biceps don't matter much on the basketball court, but Michael Jordan still tried to bulk his up.
Purely from a talent perspective, Michael Jordan had no problem besting his opponents on the basketball court. That reality, however, didn't stop His Airness from doing whatever he could to gain an advantage on the hardwood.
Take, for example, his off-court workouts. Even though massive biceps don't do much for a basketball player, MJ and his trainer still focused on building up those muscles in pursuit of the tiniest boost.
Michael Jordan was a relentless winner with an unstoppable work ethic
Given his status as one of the most talented athletes to ever play professional basketball, it would be excusable for Jordan to take a day off. The Bulls star, however, was known to take it easy.
As a child, MJ honed his competitive instincts by battling against his brother, Larry. Even as he moved through the basketball ranks and found incredible success at virtually every level, that inner fire never dimmed.
Dating back to his time in Chicago, stories emerged detailing how Jordan needed to win in virtually every situation. On the court, he would trash-talk anyone within earshot and take benign comments personally to transform them into motivation. Away from the hardwood, he took everything, from golf to the airport baggage carousel, as a chance to prove his dominance.
His Airness didn't just dominate, though. He was also a famously hard worker who even created his own secret 'breakfast club' to help push his game to the next level.
Building biceps for a 0.0001 % advantage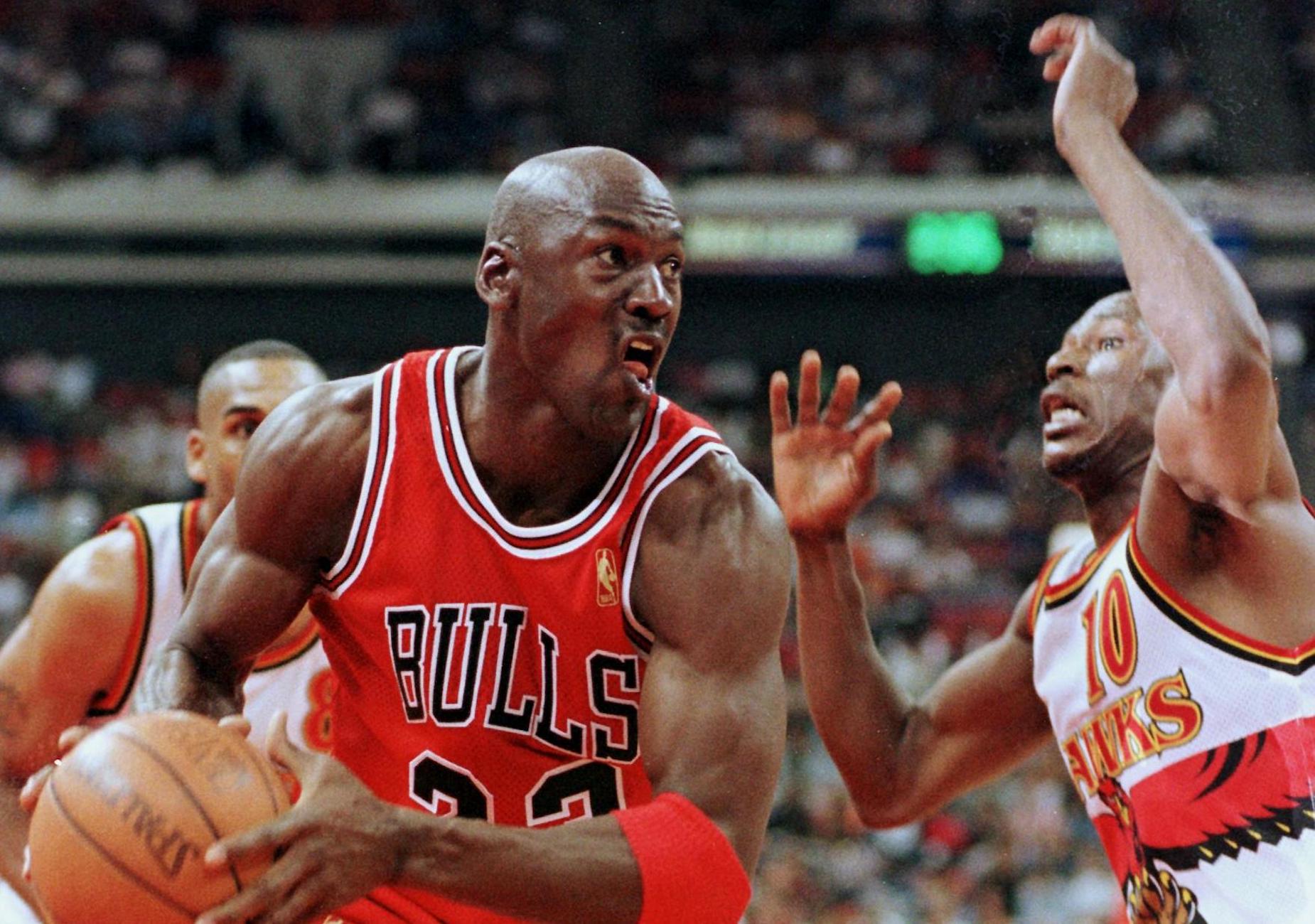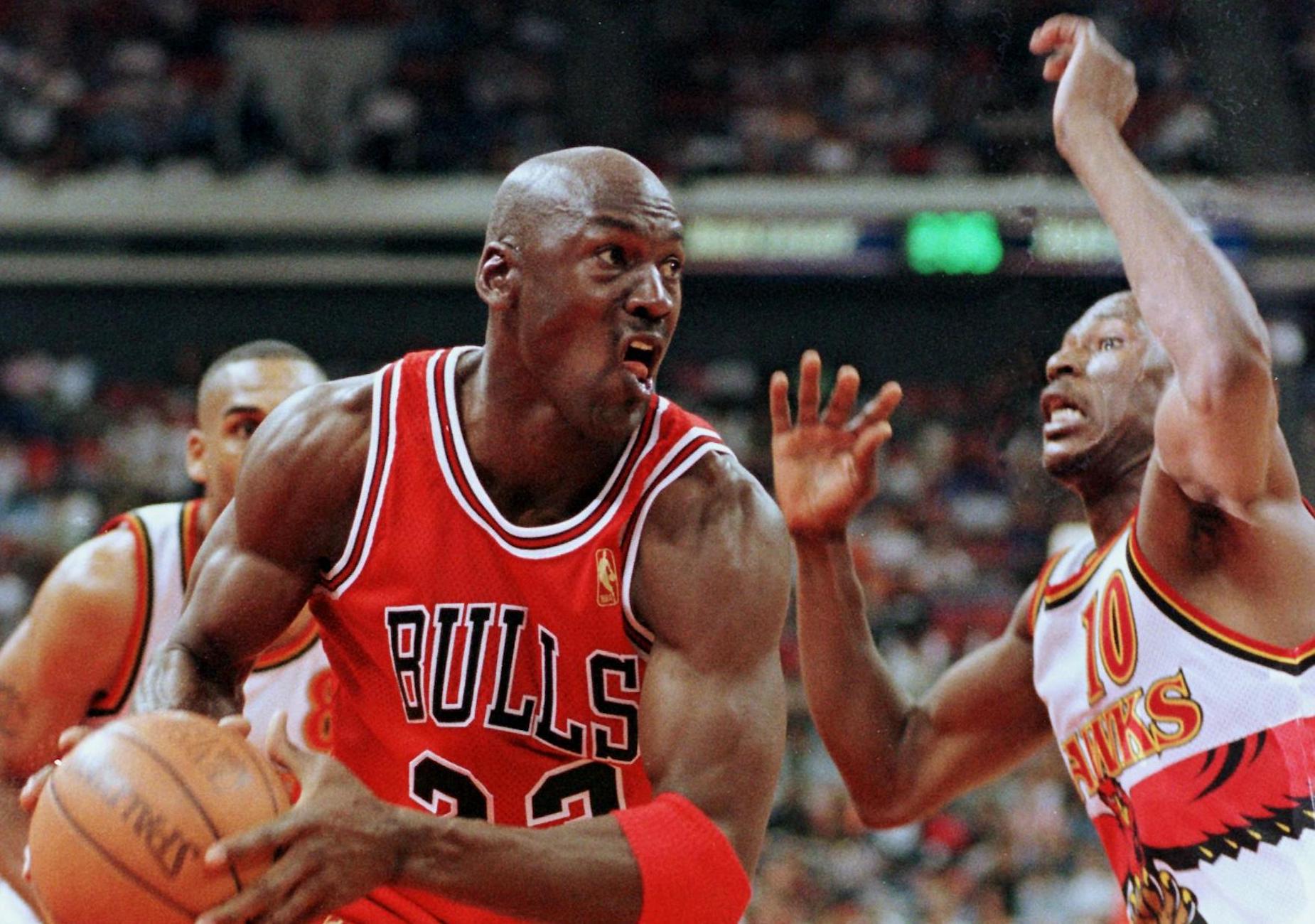 In 1989, Jordan teamed up with trainer Tim Grover in an attempt to ensure that he remained in peak physical condition.
On the whole, Grover tried to help His Airness avoid injuries — in a Sports Illustrated interview, the trainer said Jordan was susceptible to groin and ankle issues –but there was also plenty of bicep work. While those muscles really don't come into play on the basketball court, MJ wasn't one to pass even the most minuscule advantage.
"The theory was biceps were just for show and didn't really make someone a better basketball player, and that was probably true. But we were going for that 0.0001 percent, which included the intimidation factor of his biggest, stronger, more dominant physique," Grover explained, according to Yahoo Sports. "What's the first thing you see on a basketball player when he takes off his warm-ups? Those arms. Details matter."
Biceps or not, Michael Jordan had no problem intimidating his opponents
At this point, it's impossible to know how things would have panned out had MJ never teamed up with Grover. At the end of the day, though, it's safe to say things worked out.
Although most of the intimidation factor came from his ability, Jordan certainly built up quite the aura over the course of his career. As mentioned above, His Airness didn't pull any punches in his pursuit of victory; while very few NBA players will ever admit to being afraid of any opponent, you certainly didn't want to face the Bulls in a must-win situation.
And, on the subject of winning, Jordan didn't have any issues there, either. Although it's possible that he would have found success on his own, MJ truly hit his stride after partnering with Grover. The Bulls star, of course, won six NBA championships, five MVP titles, and virtually every other honor imaginable.
How much did biceps play into that success? The world may never know. You can argue with Jordan's methods at your own risk, though.