Michael Jordan's Competitive Fire Has His Charlotte Hornets at a Risky Coaching Crossroads
Michael Jordan's legendary will to win made him an NBA champion, it also has his Charlotte Hornets facing a major decision this offseason.
Whether you watched him play or only encountered him during The Last Dance, just about everyone knows about Michael Jordan's insatiable will to win. That desire, it seems, hasn't subsided in retirement. As the governor of the Charlotte Hornets, His Airness is apparently willing to break a few eggs in order to make a winning omelet.
Take, for example, the firing of James Borrego mere months after inking the coach to an extension. While it'd be easy to write that off as someone in the front office making a mistake, a recent report points straight to the top. The decision, it seems, came from MJ himself.
While that's certainly his right as governor, it does set the Hornets up for a franchise-changing offseason. If things go south, everything will fall at Jordan's feet.
Michael Jordan was reportedly behind the Hornets' recent coaching change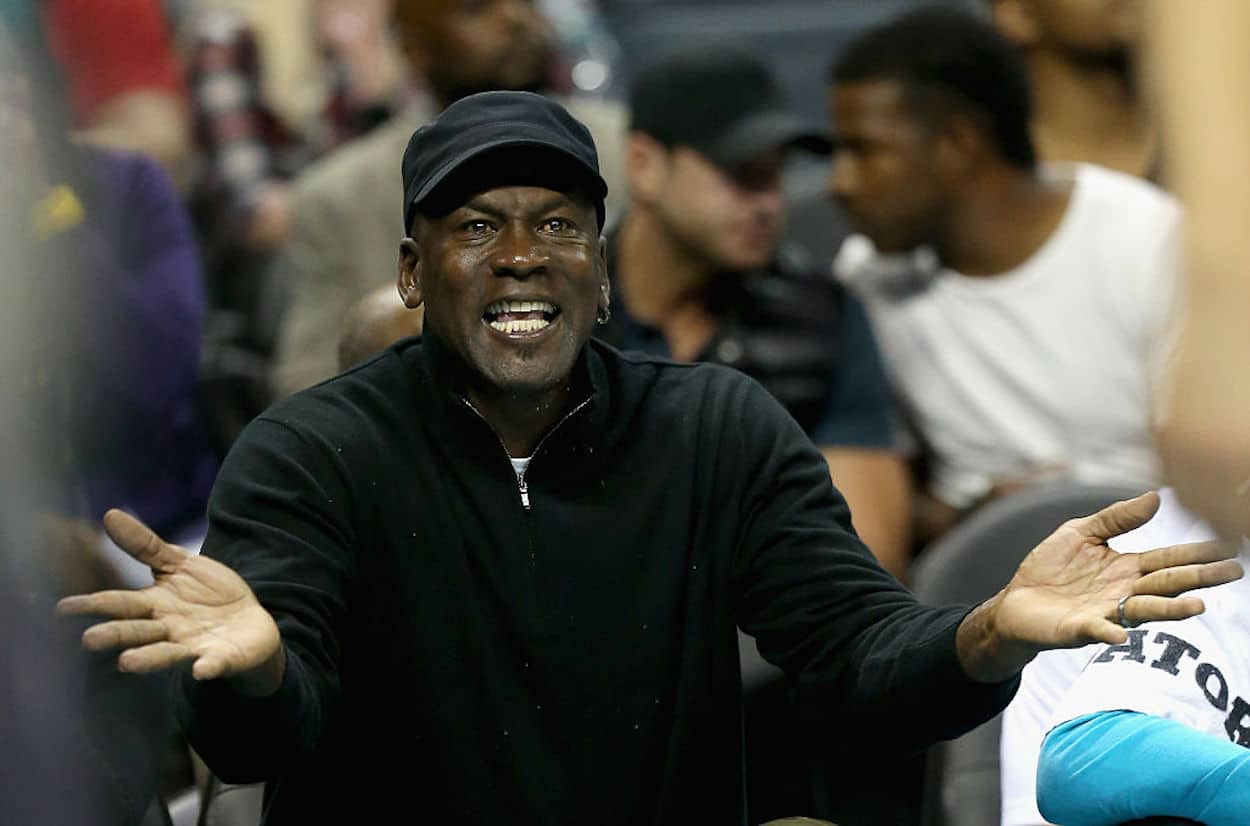 If you take a job as a professional sports coach, it's safe to assume you won't receive much job security. Recently, James Borrego learned that reality the hard way.
In May 2018, Borrego took charge of the Charlotte Hornets. While he didn't quite get the squad over the hump, he did enough to earn a contract extension in August 2021. That reality, however, ultimately didn't mean much.
On April 22, 2022, the head coach was relieved of his duties. According to a recent report, that decision came directly from the organization's big boss: Michael Jordan.
"The decision to terminate James Borrego, only eight months after Charlotte awarded him a two-year contract extension, appears to have come directly from Hornets governorship, not the front office spearheaded by general manager Mitch Kupchak," explained Bleacher Report's Jake Fischer. "League sources had been whispering about Charlotte chairman Michael Jordan's dissatisfaction with the Hornets' lackluster defense, though it's fair to wonder which bench leader could have had greater success on that end of the floor with such a young unit and a roster that is devoid of a trademark rim protector."
The Hornets are now at a crossroads, and any potential failures will fall at MJ's feet
In his piece, Fischer also noted that Kupchak would be taking charge of Charlotte's search for a new head coach. Even if that's true, the stakes of this decision still fall at Jordan's feet.
If we combine Fischer's report with Adrian Wojnarowski's, it seems like the Hornets will be considering at least three or four candidates: Kenny Atkinson, Milwaukee assistant Darvin Ham, Dallas assistant Sean Sweeney, Mike D'Antoni, and Jerry Stackhouse. While each of those men has an interesting resume, they'll also bring different specialties to the table.
D'Antoni, who seems like a preferred candidate, has a history of developing guards. If the Hornets are trying to maximize LaMelo Ball's potential, it seems natural to pair him with the man who helped Steve Nash and James Harden become NBA MVPs. At the same time, though, MDA won't exactly solve the defensive issues that have reportedly been rubbing Jordan the wrong way.
Atkinson would provide a bit more of a generalized development approach and could theoretically help the entire roster rather than just Ball. His hiring, however, would still come with some risk. The New York native only has a shade under four full seasons of head coaching experience; that might mean he's not the man to get this Hornets squad over the hump.
Ham and Sweeney would both match up with Jordan's reported complaints about team defense, but, as Fischer noted, there's only so he can do with the roster as it's currently constructed. There's no point in hiring a defensive coach and not giving him the tools to succeed. Both candidates are relatively inexperienced which, again, could be a drawback if Jordan is expecting Charlotte to compete ASAP.
Lastly, Stackhouse represents somewhat of a wildcard. The former UNC Tar Heel played alongside MJ in Washington, and the two men share an alma mater. While that could work in his favor, there's again the question of experience. Is Stackhouse ready to lead a struggling team to the promised land in his first NBA head coaching job?
Each of those men could bring something to the club. But they each have potential red flags, and firing another coach right away would be an incredibly bad look. This decision, for better or worse, is going to shape the Hornets' future.
Kupchak may be doing the hiring, but this is Michael Jordan's mess. He (reportedly) fired Borrego and kicked off the coaching search. If things go poorly, it will all stem from his desire to get his hands dirty.