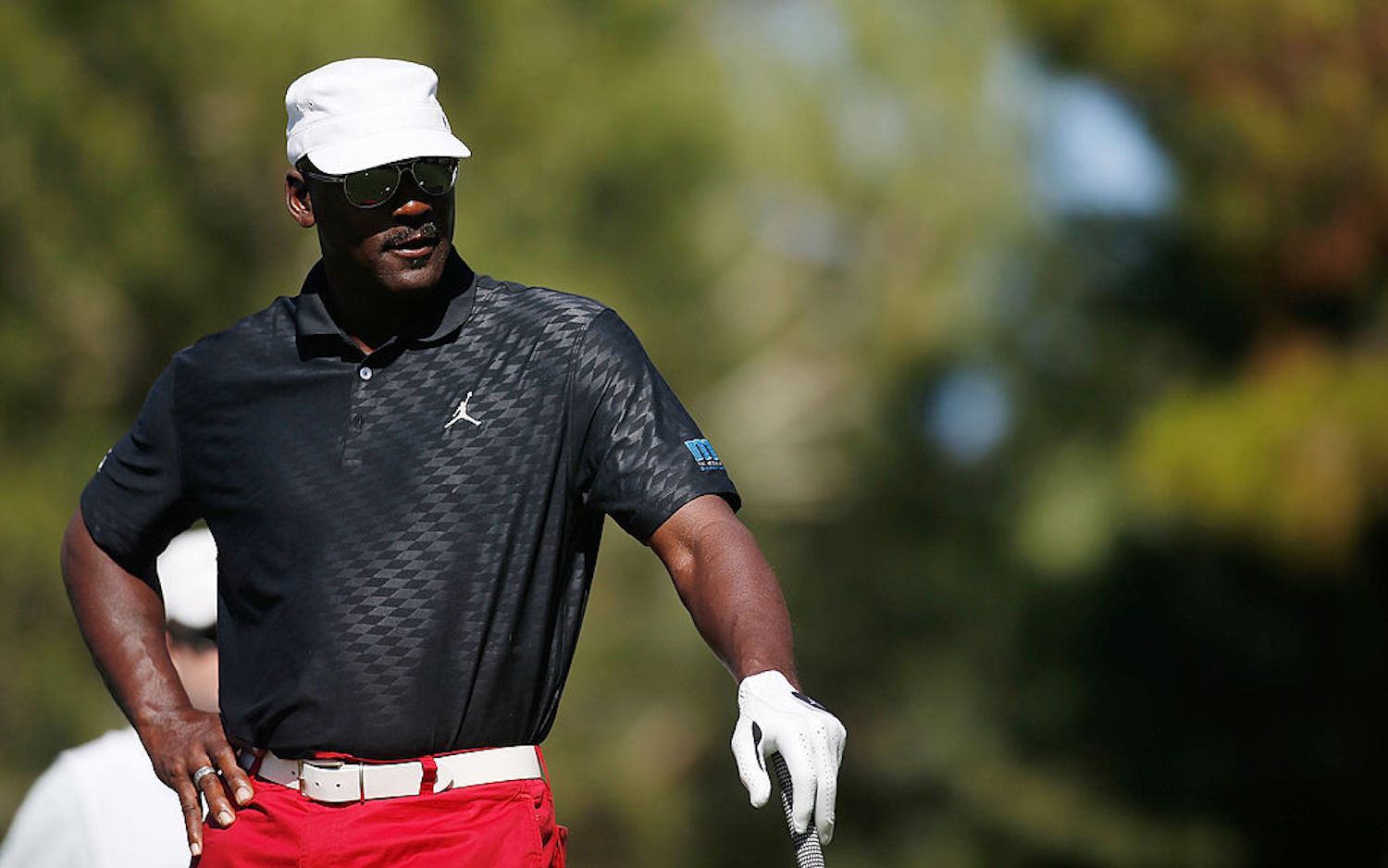 Michael Jordan Equips His Private Golf Course With Drones That Deliver Food and Drinks to Golfers
At Michael Jordan's private golf course, The Grove XXIII, you can get a beer delivered to you at any time via flying drone.
Imagine you're playing a round of golf with your buddies, and you all get thirsty for a cold one by the third hole. Well, at this point you have two options. Hope for the drink cart to eventually drive by or wait about an hour and a half to refill at the turn. Obviously, neither choice is optimal.
Now imagine the same scenario, except this time you can get your drinks delivered on command from the sky. That's the reality at Michael Jordan's new private golf course, The Grove XXIII. The NBA legend equipped his new track with drones that deliver food and drinks directly to you on the course.
Michael Jordan opened his own golf course in 2019
When you're worth more than $2 billion, you can basically buy whatever your heart desires. For Michael Jordan, that was his own golf course.
Jordan opened his own course in the fall of 2019 after four years of planning and construction. The track is called The Grove XXIII, which represents the roman numeral for Jordan's primary jersey number with the Chicago Bulls — 23.
The Grove XXIII is located in Hobe Sound, Fla. It plays just over 7,000 yards from the back tees, and it was constructed to suit Jordan's game. Popular PGA Tour players such as Rickie Fowler and Brooks Koepka have experienced the course firsthand, and they've had nothing but praise for the exclusive track.
As if The Grove XXIII wasn't special enough, Jordan recently added a new wrinkle to the course that can't be found anywhere else.
Michael Jordan's golf course delivers food and drinks via drone
The food and drink dilemma on the golf course has raged on for decades. Do you pack your golf bag with beer and snacks and just hope the beverages stay cold throughout the round? Do you pay off the drink cart to check in on your group every few holes? Or do you simply grab a couple of cold ones before the round and at the turn?
There's just no perfect solution. Well, until now.
Michael Jordan recently added a revolutionary food and drink delivery system to The Grove XXIII. At Jordan's private course, you can order your hot dog or cold beer and have it flown to you on the course via a flying drone. Yeah, seriously.
Pro tennis star Caroline Wozniacki posted a video of the course's drone delivery system online Sunday, and it looks as incredible as it sounds.
How can you become a member at The Grove XXIII?
If you're itching to play at Michael Jordan's golf paradise, we've got some bad news for you. Quite simply, you can't.
The Grove XXIII has fewer than 100 members, and you can only join the club if you get an invitation from His Airness himself. So, unless you're good friends with the six-time NBA champion, you won't be getting on his exclusive golf course any time soon.