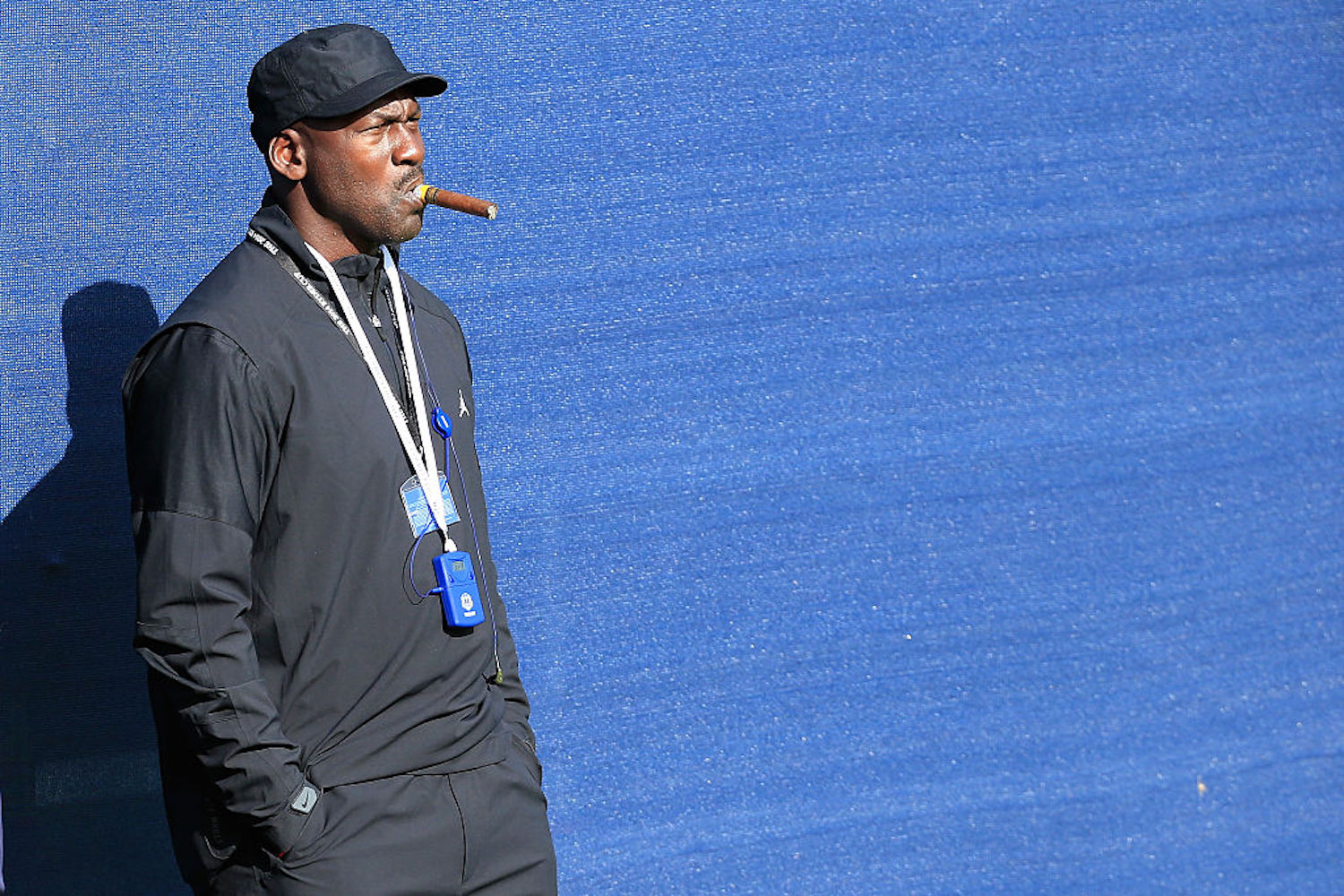 Michael Jordan Turned His Passion For Gambling Into His New Job
Michael Jordan has always been an avid gambler, and now he's using his passion to start his newest business venture.
It's no secret Michael Jordan loves himself some gambling. From hitting the casino before playoff games to making six-figure bets on the golf course, Jordan couldn't get enough once he started making serious money.
In the past few years, sports gambling has seen a boom in popularity in America. It's becoming legal in more and more states across the country, and even television broadcasts of games have begun showing live betting odds.
Jordan, being the savvy businessman he is, has now decided to join in on the fun. He's making his passion for gambling his new occupation by joining DraftKings as an investor and special adviser to the sports betting and fantasy sports giant.
Michael Jordan has always had a passion for gambling
Jordan is one of the most competitive figures in sports history. When he wasn't playing against the best in the world on a basketball court, he had to get his competitive fix in somehow.
So, Jordan took up gambling.
Jordan would spend hours on end in the casino even during the season. He would hit the craps table hours before a scheduled game, and it wouldn't affect his performance in the slightest.
MJ even gambled with his teammates at the arena and during road trips. He would start high-stake card games on the team plane and play various betting games with his security guards in the locker room. The golf course is where Jordan did most of his gambling, though. Jordan can't play a round of golf without adding a betting element to it.
Many believe Jordan has a gambling problem, but he calls it a "competition problem." Whatever you want to call it, Jordan just followed his hobby to land a new job.
Jordan is joining DraftKings as an investor and special adviser
Celebrities from all across the sports landscape are jumping on board the sports betting explosion, and Jordan is the latest to do so.
On Wednesday, DraftKings announced Jordan was joining the company as a special adviser who will provide guidance and strategic advice to DraftKings' board of directors, according to a Wednesday release. Jason Robins, the CEO and co-founder of DraftKings, was ecstatic to welcome Jordan aboard.
"Michael Jordan is among the most important figures in sports and culture, who forever redefined the modern athlete and entrepreneur," Robins said in the release. "The strategic counsel and business acumen Michael brings to our board is invaluable, and I am excited to have him join our team."
In return for his guidance and strategic advice, Jordan will receive an equity stake in the sports betting and fantasy sports company.
DraftKings stock is already up 13% since Jordan joined the company
Jordan is no slouch when it comes to business. He's risen to the richest athlete in the world mostly because of his investments post-basketball. Everything he touches turns to gold, and DraftKings is already experiencing the Jordan effect.
Since the Jordan announcement, DraftKings' stock is up nearly 13% in pre-market trading. DraftKings was already a rapidly growing company and stock to own, but Jordan will send it through the roof.