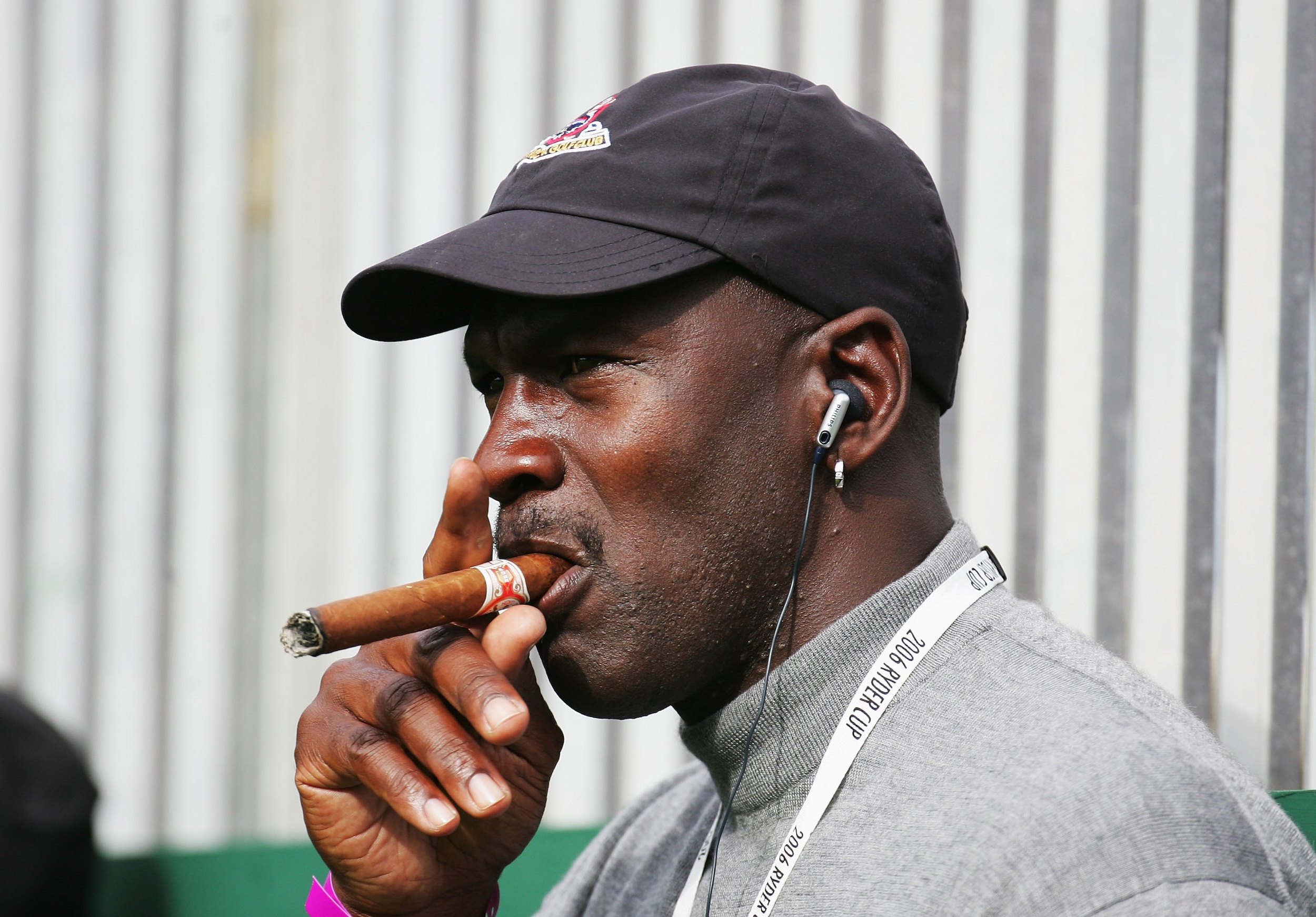 Michael Jordan's Relentless Will to Win Drove Him to Cheat in a Card Game Against an 'Old Woman'
While everyone knows about Michael Jordan's famous will to win, His Airness once tried to cheat his way to victory in a casual card game with an 'old woman.'
While every professional athlete has to possess a strong will to win, Michael Jordan stands head and shoulders above the competition. Beyond his incredible talent, the Chicago Bulls legend can't stand losing; whether he was hitting to hardwood or spending time on the golf course, His Airness doesn't accept anything short of first prize. That mindset, however, can cause some problems.
While refusing to lose is all well and good on the basketball court, Jordan has been known to push the envelope in less than competitive circumstances. During a card game with his teammate's mother, for example, MJ tried to cheat his way to victory.
Michael Jordan was one of pro sports' greatest winners
In the world of professional sports, athletes are judged on some combination of their individual stats and their winning record. Michael Jordan, however, has both bases covered.
Jordan's famous will to win started as a boy, when he found himself battling against his older brother Larry in every possible arena. While Michael encountered an early setback, failing to make his high school's varsity basketball team on the first attempt, his competitive spirit kicked in; rather than quitting, he spent a year on the JV team, became a star, and made the cut the following fall.
Jordan's star continued to rise at the University of North Carolina. As a freshman, His Airness hit the game-winning shot in the NCAA title game. While that was his only championship in Chapel Hill, Jordan's winning ways would go to the next level in the pros.
After three seasons of college ball, Jordan entered the 1984 NBA draft and joined the Chicago Bulls. While he initially had some trouble getting past the Detroit Pistons, MJ's greatness eventually shone through. His Airness would claim six titles in two separate three-peats, score over 30,000 points, and dominate the global basketball landscape.
Winning wasn't limited to basketball, though
During his time on the hardwood, Michael Jordan piled up enough individual and collective honors to last a lifetime. That reality, however, didn't sate his incredible will to win.
History is filled with stories about Jordan's competitive exploits. According to Jim McMahon, His Airness once tried to bet $1 million on nine holes of golf. MJ also trash-talked Bill Clinton during their time on the course, hoping to gain a competitive advantage.
MJ's compulsive need to win wasn't limited to conventional sports, either. As we saw in The Last Dance, Jordan wasn't above pitching pennies with the Chicago Bulls security staff. He was also known to bet on everything from airport luggage carousels to in-game Jumbotron races, looking to assert his dominance.
Michael Jordan even tried to cheat in a card game with his teammate's mother
Michael Jordan's competitive fire, however, wasn't solely reserved for his (relative) relative equals. He even tried to cheat his way to victory in a recreational card game with his teammate's mother.
"There is a famous story about Michael Jordan visiting the home of North Carolina teammate Buzz Peterson," Chuck Klosterman wrote for ESPN. "While playing a casual game of cards with Peterson's mother, Jordan attempted to cheat while the old woman was using the bathroom."
Beyond that anecdote, however, it's not clear what happened. Did Peterson catch MJ in the act? Did His Airness confess to it after the fact? Regardless of what happened, though, it's safe to assume Jordan won the game.
"This is often used as an example of what made Jordan so awesome; he would do absolutely anything to win, regardless of the circumstance," Klosterman continued. "And because the character in this anecdote is MJ, the story is charming. However, I doubt Buzz Peterson would tell this yarn if it had involved his mother and some random dude he met in Anthropology 251 (and if he did, the story would now be about that one time he brought a lunatic home for Thanksgiving break)."