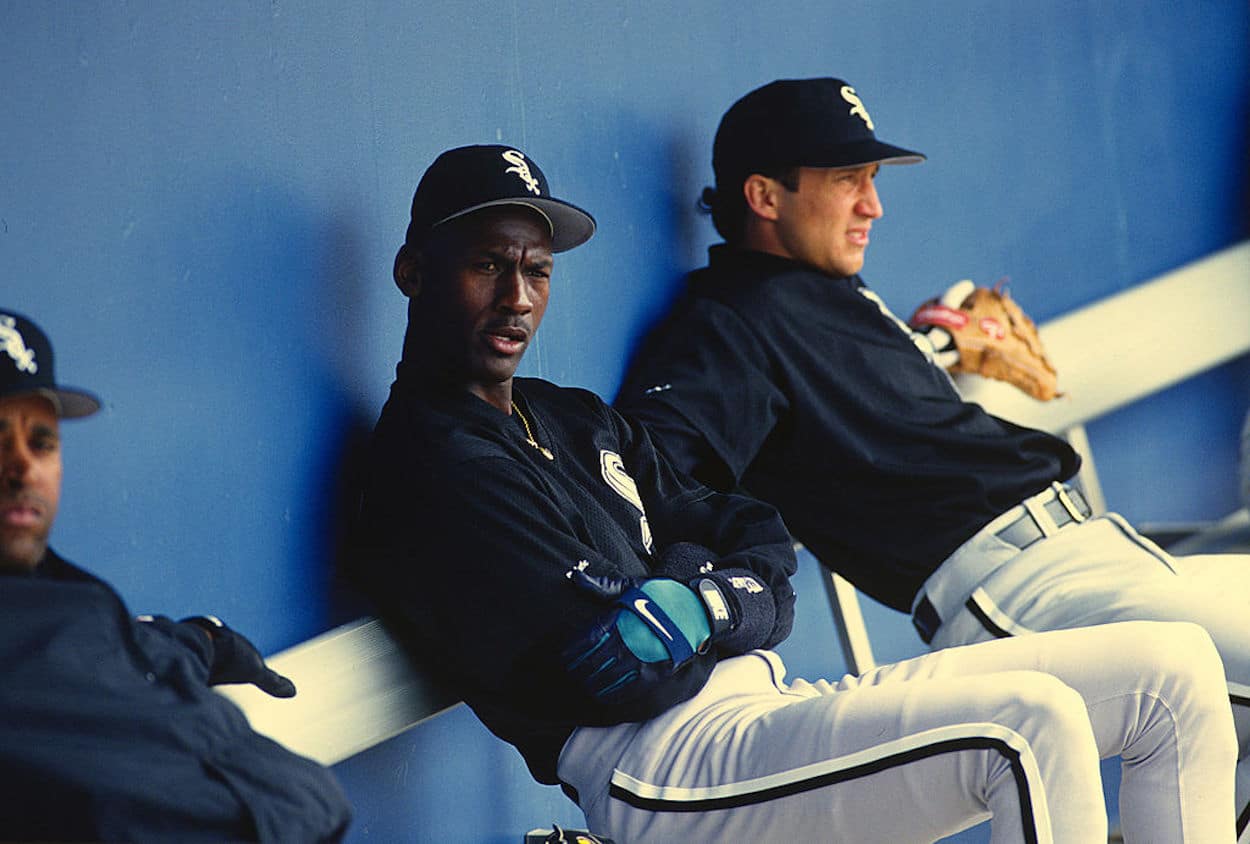 Michael Jordan Even Trash-Talked LaTroy Hawkins During Their Time in Minor League Baseball
Even when he swapped basketball for baseball, Michael Jordan could still talk trash with the best of them.
When you think of Michael Jordan, it's easy to imagine the NBA legend dominating the basketball court. As Chicago Bulls fans will remember, His Airness briefly stepped away from the hardwood to play professional baseball. He reported to the minors, rode the bus, and, by and large, was one of the guys.
With that being said, though, Jordan was still a legendary competitor. Even when he wasn't on his home turf, the living legend possessed unshakeable confidence and a willingness to talk trash.
Just ask LaTroy Hawkins about that.
LaTroy Hawkins experienced Michael Jordan's signature trash talk firsthand during the 1990s
These days, LaTroy Hawkins is remembered for being both a solid MLB player and Patrick Mahomes' godfather. During the 1990s, though, he was a young prospect working his way up the minor league ladder. While that life wasn't always glamorous, it did include one brush with a global celebrity: Michael Jordan.
As Hawkins explained on a recent episode of The Rex Chapman Show, he was playing in the minor leagues and took a trip down to Birmingham. There, during an afternoon workout, managed to catch a glimpse of MJ.
"I had pitched the night before," the MLB veteran recalled. "I get out, I get to the stadium that day, I go for a run. I got my Walkman, the Sony one, the yellow one. Headphones on. I go out the gate, I go out the left-field gate, and I started jogging, and I see this red and black Porsche flying down the road. And he was bumping, I'll never forget this, R. Kelly 'Sweet Sadie.' … And it was like 2:15."
Armed with that knowledge, Hawkins returned at 2:15 the next day to meet Jordan and ask for an autograph. The two exchanged a few words — MJ jokingly refused to sign, and the pitcher shared that he was from Gary, Indiana — and went on their way. That wasn't the end of the interactions, though.
The pair kept talking throughout the home stand, and, at one point, Hawkins was asked by his minor league director if he though he could score a point in a basketball game against MJ. The pitcher was sure he could and, before long, had the chance to tell His Airness about it.
"Swear to God, the next day I was like, he was over there playing catch," Hawkins explained. "Went over there, I was like, 'Yeah, our minor league director was asking about scoring on you, and I told him, "Hell yeah." And [Jordan] looked me in my face and said … 'You won't if I don't let you.' And the only thing I could say to defend myself was like, 'S***, you crazy.' … He made me doubt myself."
Those final few words might not be the most exciting, but they're certainly telling.
Michael Jordan's ability to crush the opposition was part of his success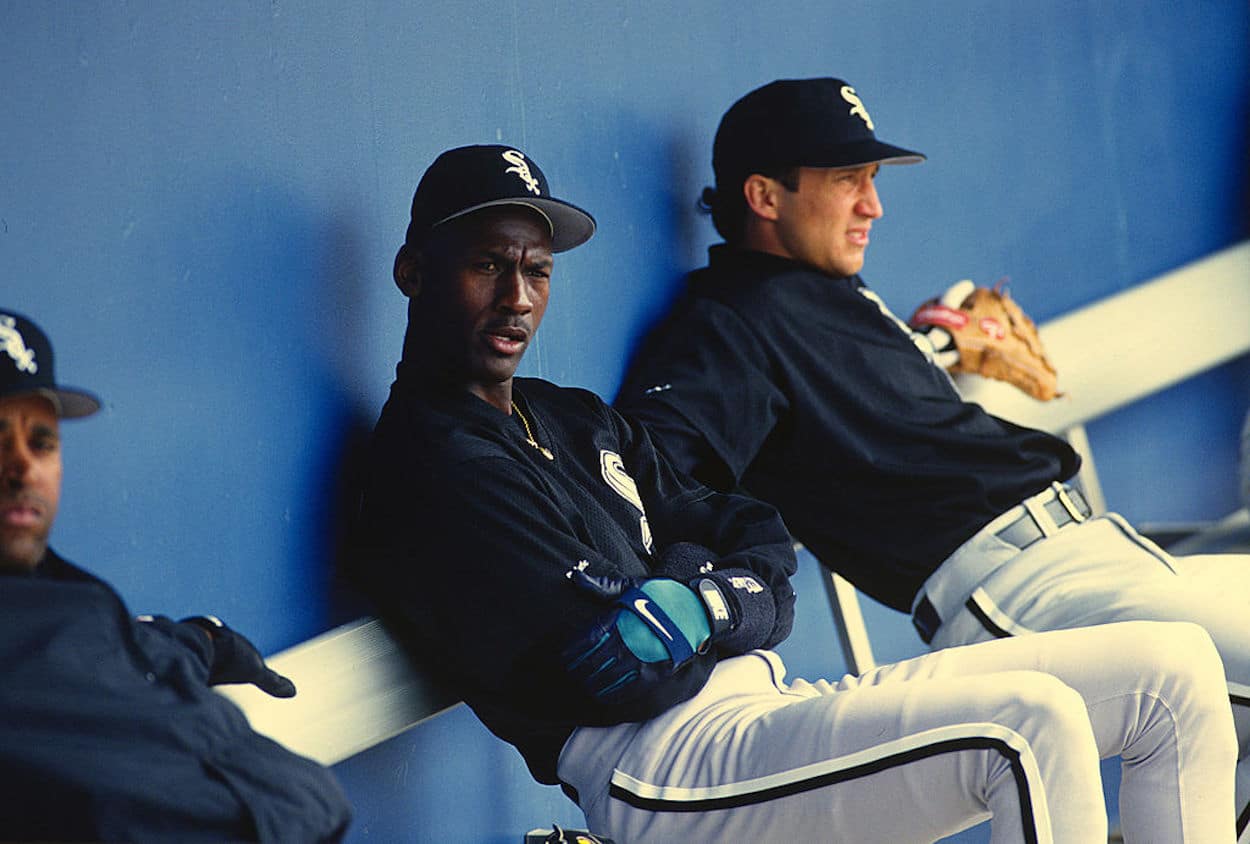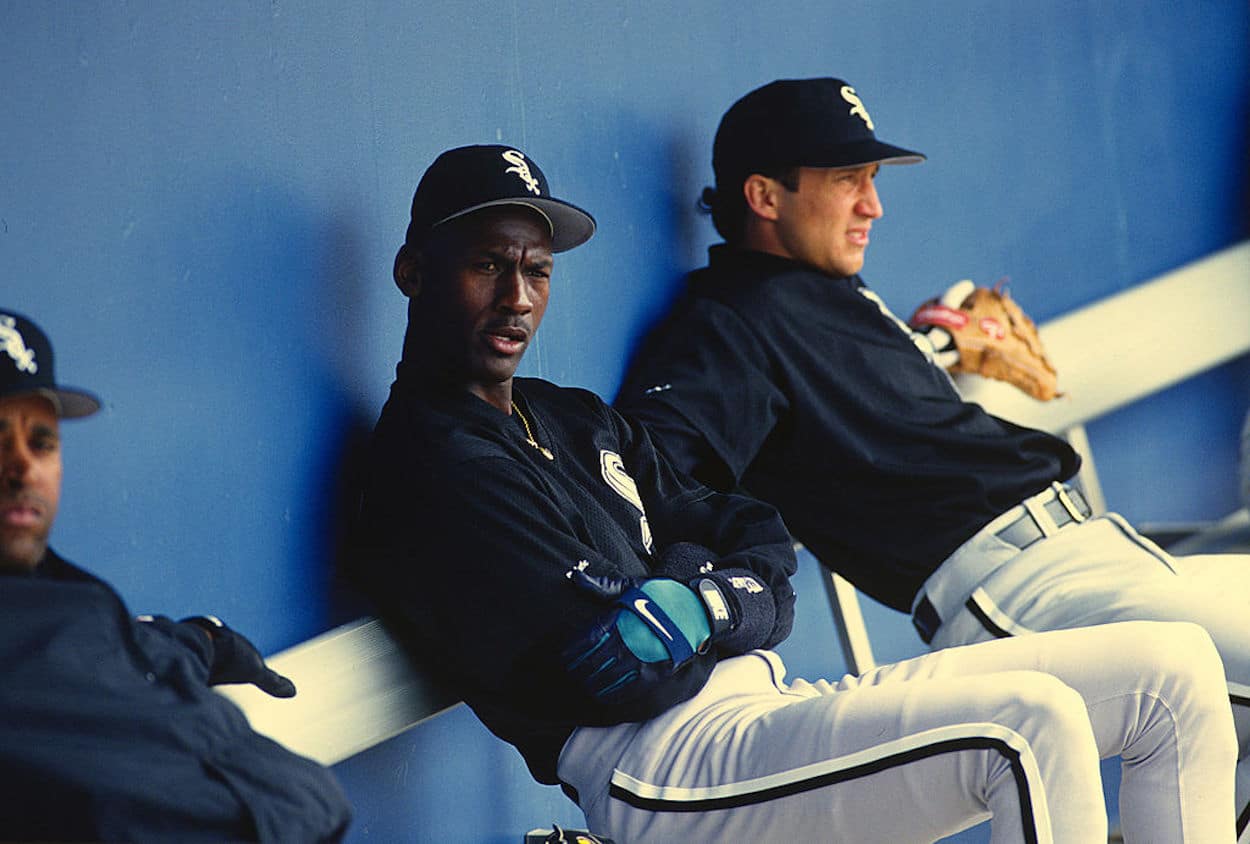 It goes without saying that Michael Jordan possessed incredible athletic abilities; even during his time on the baseball diamond, he was better than someone who spent their life playing basketball had any right to be. LaTroy Hawkins' anecdote, however, shows a key part of MJ's skill set.
At the risk of leaning on cliches, confidence is a key part of sports. Even the worst athlete at the professional level is incredibly talented, meaning things like tactics, chemistry, and confidence are key factors in splitting hairs. Jordan, however, was more than simply confident. He was so good and so confident that he could get others to question themselves with a few words.
Hawkins wasn't the only one to experience that reality. Chris Webber, for example, remembered how His Airness sat in the parking lot ahead of a playoff game smoking a cigar. That seemed like a gesture of confidence; it was like the victory celebration had begun before the first whistle even blew. Unsurprisingly, the Washington Bullets lost that night.
When we're talking about Michael Jordan, there are plenty of individual traits that made him special. The ability to crush his opposition's confidence, however, can't be overlooked as a key part of MJ's success.
Like Sportscasting on Facebook. Follow us on Twitter @sportscasting19 and subscribe to our YouTube channel.