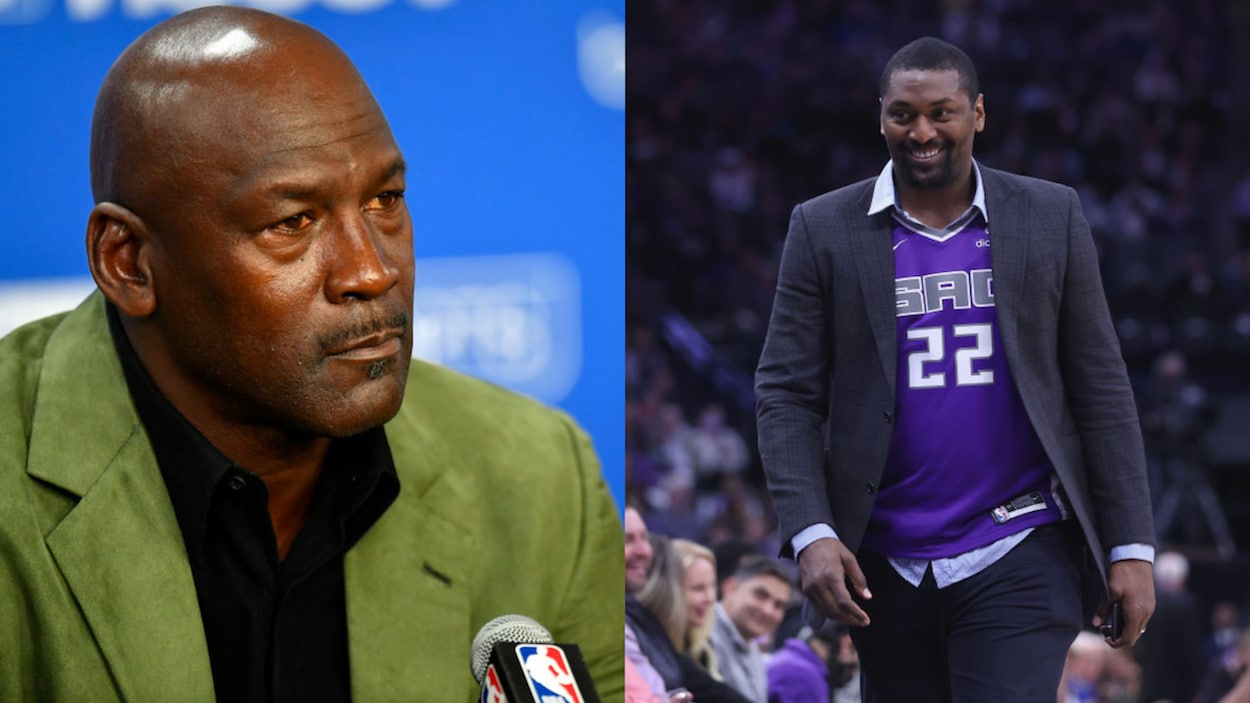 Metta World Peace Names His Top 5 NBA Players, and Michael Jordan Is Only Number 3 on the List
Michael Jordan is usually considered the basketball GOAT, but he's not atop Metta World Peace's ranking of NBA players.
Whether you remember him as Ron Artest, Metta World Peace, or, more recently, Metta Sandiford-Artest has faced his fair share of legendary NBA opponents. The forward spent almost two decades in the Association and established himself as a premier defender. It's safe to say that he knows a thing or two about offensive talent.
That reality, it seems, wasn't lost on the guys from the I Am Athlete podcast, who asked World Peace (that's how he was identified on Youtube and, for the sake of convenience, we'll stick to that) to rank Michael Jordan, Kobe Bryant, and LeBron James. While the former forward did provide an answer, he also took things a step further and ranked his top five NBA players.
Metta World Peace ranked Michael Jordan ahead of Kobe and LeBron but didn't place him atop his all-time NBA list
If you've listened to more than a few interviews with former pro athletes, then you'll know that questions about ranking all-time greatness are par for the course. Metta World Peace's appearance on the I Am Athlete podcast was no exception.
After telling a story that involved Michael Jordan and a teenage LeBron James, for forward was asked to rank Jordan, James, and Kobe Bryant. The former forward, however, called an audible.
"My five [are] Bill Russell because you can't beat him," World Peace explained. "He beat Wilt Chamberlain. I got Wilt Chamberlain number two. I just don't know who could do what he could do. I got Wilt Chamberlain at number two, and they say he's an older era, but it's the same era that Kareem Abdul-Jabbar was, and they played against each other. You know what I'm saying? So, Wilt Chamberlain. No one can stop Wilt."
After that top two, the original three names came into play, albeit with somewhat of a detour to discuss Shaquille O'Neal.
"And then I got, and this is my opinion, then I got MJ," World Peace continued. "Sometimes, I put Shaq number one. Shaq is like, Shaq don't get enough credit for being one, he never get talked about as being one of the best players ever. Like, you know, I think he can make a case that nobody could stop me, you know what I'm saying? But he's not in my top five. I got Kobe. I'm actually, there's someone that I'm missing that's not in my top five because Kobe and LeBron is always like tied at five."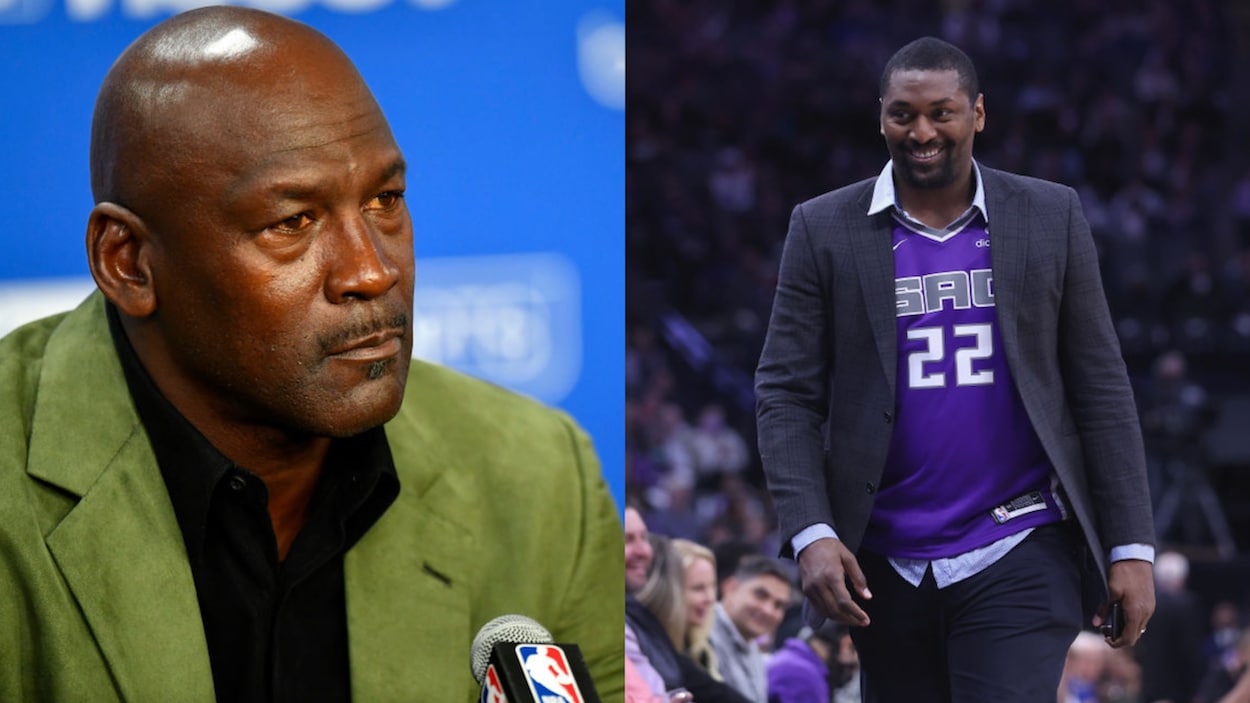 So, while the explanation was a bit messy, World Peace's list seems to look something like:
Bill Russell
Wilt Chamberlain
Michael Jordan
Kobe Bryant and LeBron James
Shaq is theoretically somewhere around there, and Magic Johnson also sits in the "six, five through six" range.
While it may seem a bit jarring to see Jordan in third place, the forward's assessment isn't completely unprecedented. Russell was a serial winner and a world-class defender and rebounder. He might have lacked the offensive prowess of some other stars, but it's impossible to argue with his resume.
Chamberlain lacks Russell's championships but shines from an individual statistical perspective. Even if you try to adjust for eras and consider how the game is changed, averaging more than 50 points per game in a single season and more than 30 per game across an entire career largely speaks for itself.
Jordan strikes somewhat of a middle ground, balancing championship rings with individual greatness. Then, while there's room to argue that either Kobe or LeBron should be ahead of the other, placing them on equal footing does feel somewhat fitting, as they've each done their part to take up MJ's mantle.
Given that he faced Jordan, James, and Bryant, it's tough to take too much issue with World Peace's ranking. It won't make everyone happy, but, for better or worse, that's the nature of these sorts of lists.
Like Sportscasting on Facebook. Follow us on Twitter @sportscasting19 and subscribe to our YouTube channel.