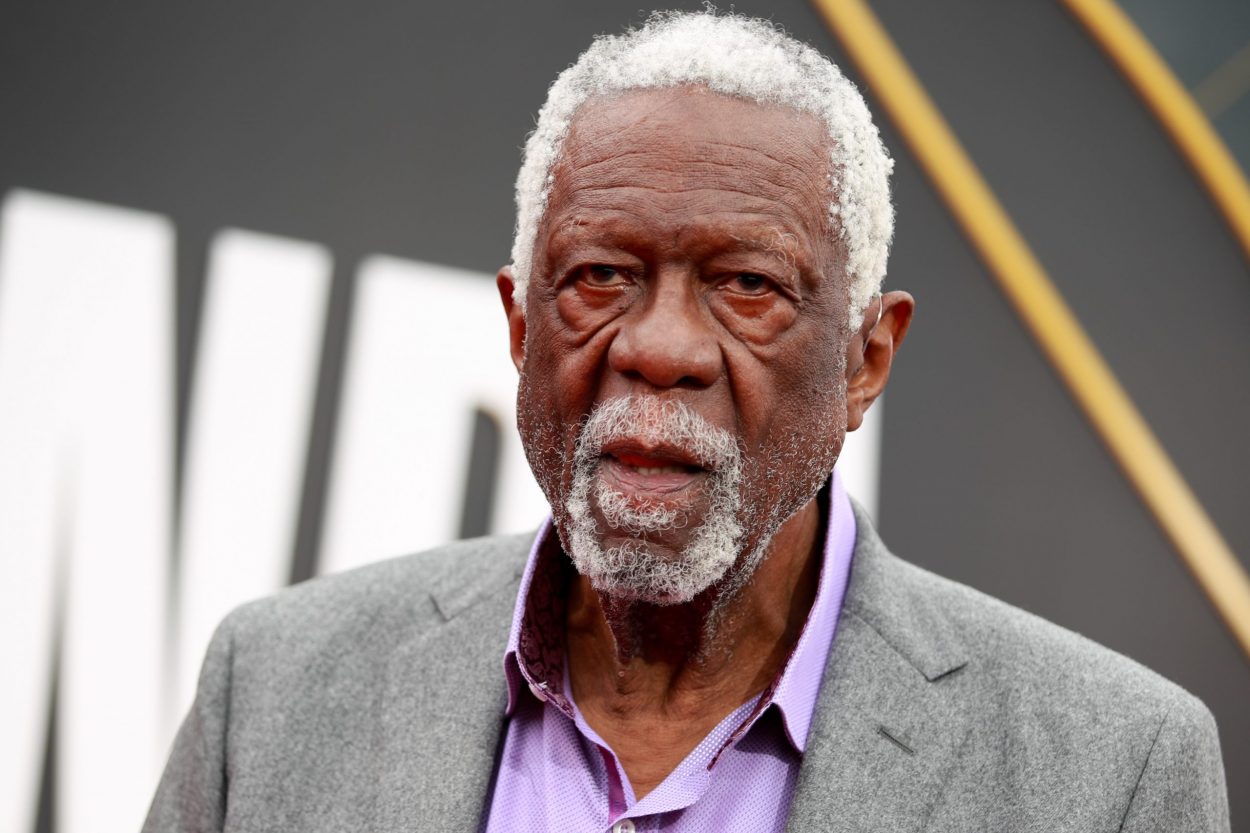 Bill Russell Has the Most Underrated Clutch Resume in NBA History
Bill Russell's glowing performances in the biggest games of his career underscore his incredibly underrated clutch resume.
Everything about Bill Russell screams winner. The Boston Celtics legend is the most dominant champion in NBA history. His role as a civil rights pioneer made him an icon off the floor. Russell remains one of the most game's revered figures to this day.
But while Russell has one of the most celebrated legacies in the history of North American sports, his reputation as one of the all-time clutch performers sometimes falls by the wayside.
Typically, basketball fans associate "clutch" with shot-making. That's why Michael Jordan, Kobe Bryant, LeBron James, and Reggie Miller often come to mind.
However, being "clutch" is as much about how players perform in high-pressure circumstances, as opposed to when singular acts of heroism transpire. In this regard, Russell has one of the most impressive clutch resumes of any player ever to grace the hardwood.
Bill Russell battled to win 11 championship rings
Although Russell and the Celtics dominated in the late 1950s and throughout the 1960s, numerous teams came close to putting a fracture in Boston's dynasty.
In his rookie season (1956-57), Russell and the Celtics played seven grueling games against the St. Louis Hawks and Hall of Famer Bob Petitt. As it turned out, win-or-go-home contests became something of a trend in Russell's career.
The Louisianian played in 10 Game 7s in the course of his career. Some of those came against Wilt Chamberlain –with whom Russell developed an iconic rivalry that extended off the floor — and the Philadelphia 76ers. More still were played against the archrival Los Angeles Lakers.
Fans cannot ignore this part of Russell's history with the Celtics. Game 7s provide undeniably thrilling theater for fans and spectators. They also make for some of the most memorable moments in sports. For players, though, Game 7s can feel agonizing. Heroes emerge in the tense moments, but so do goat figures.
It's telling, then, that Russell typically thrived with everything to play for.
Russell had an outstanding track record and unrivaled confidence when it mattered most
Basketball historians often reference the fact that Michael Jordan never let an NBA Finals series get to a Game 7. Is that more impressive than Bill Russell going undefeated in winner-take-all contests?
Russell went a perfect 10-0 in Game 7s as a player. Per The Athletic, he averaged 18.6 points and an astounding 29.3 rebounds in those contests while playing 488 of a possible 495 minutes. That's making an impact when it matters most.
Additionally, the Celtics great delivered some of his best performances in Game 7s. He scored 30 points and pulled down 40(!) boards in Game 7 of the 1962 Finals against the Lakers.
Russell's brilliance in big games is epitomized by his innate confidence before the final game of his career in the 1969 Finals.
The Lakers won Game 5 to take a 3-2 series lead, but the Celtics took Game 6 to set up an epic conclusion. When former pro and legendary broadcaster Jack Twyman asked Russell for his thoughts on the contest, Russell simply said, "We're going to win." Twyman questioned Russell as to how he felt so certain, prompting the veteran to deliver an emblematic response.
"We've done this before."

–Bill Russell to Jack Twyman before Game 7 of the 1969 NBA Finals, via The Athletic
Sure enough, the Celtics emerged victorious, with Russell leading the team in rebounds (21) and assists (six) while making his presence felt around the rim. He even showed the utmost grace after the game, singing Jerry West's praises rather than basking in another championship.
The numbers do not lie, nor does the attitude.
Cherishing greatness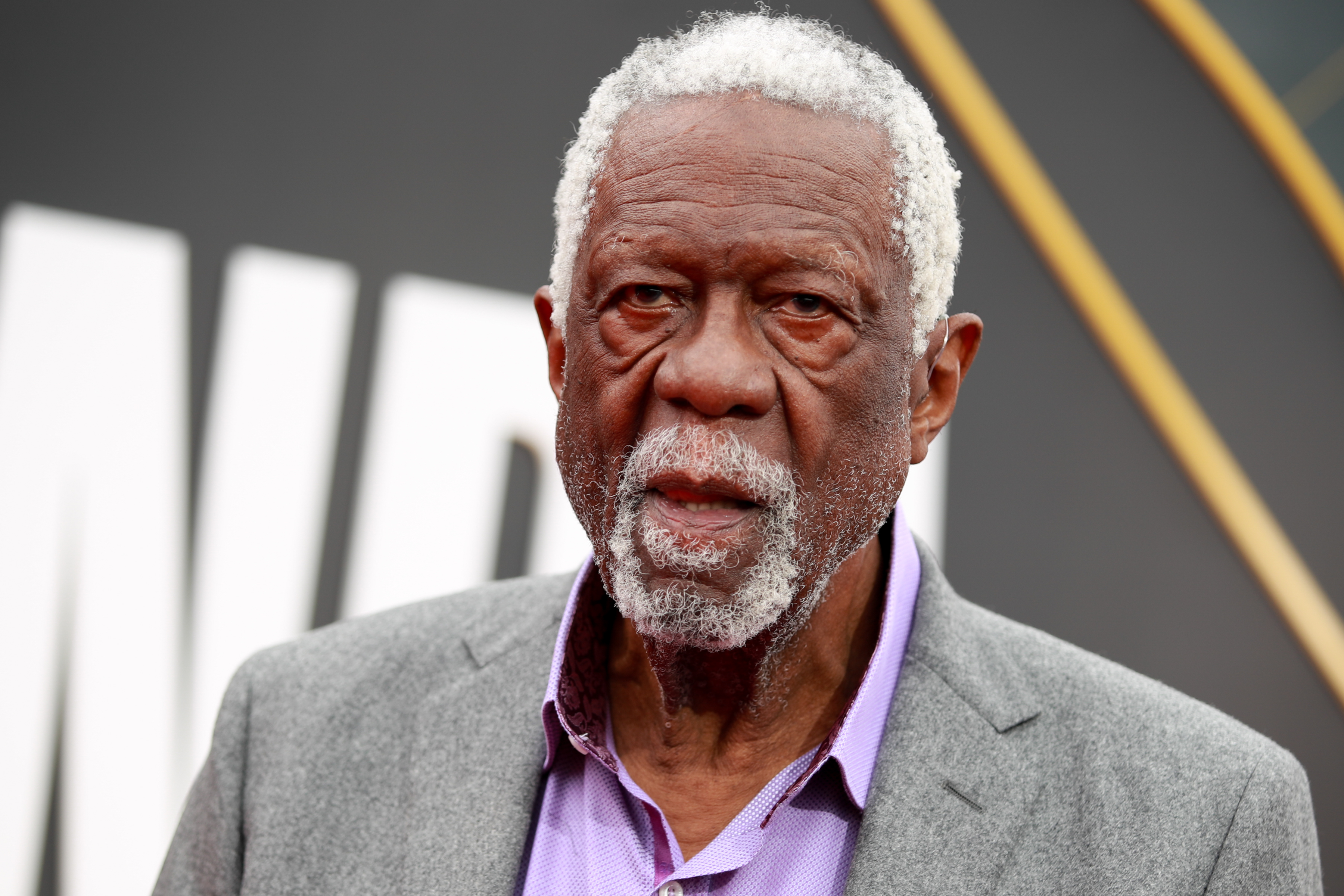 Do not take the antiquated stance of defining Bill Russell merely as a dominant rebounder or 11-time champion. Similarly, avoid falling back on the "Well, he played in the 1960s" argument.
Instead, look at Russell's numbers in the biggest games of his career. They say everything anyone needs to know about why he belongs in NBA GOAT arguments.
Russell might not have countless game-winners on his reel. Some Celtics fans might even first refer to Larry Bird or Paul Pierce when thinking about the franchise's big-game players and shot-makers.
Realistically, however, Russell's resume stacks up well against any other player in NBA history.