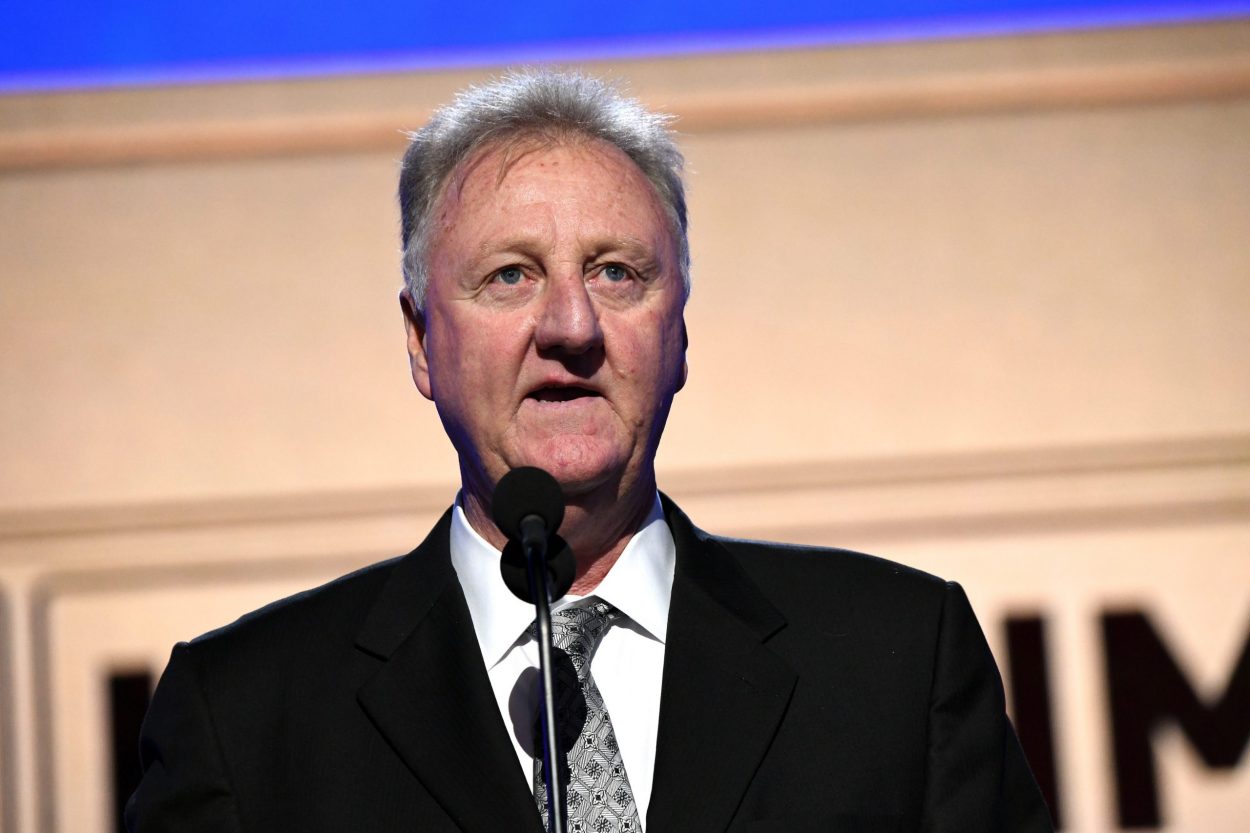 Larry Bird's 'Waxed' Nets Created His Deadly Shooting Stroke
As a child, Larry Bird developed a system for lengthening the lifespan of his basketball nets, resulting in one of the purest shooting forms in NBA history.
Long before he became a Boston Celtics icon and NBA titan, Larry Bird was merely a boy who only desired to shoot hoops from dusk until dawn. As a kid, Bird went to extreme measures to lengthen the lifespan of the net so as to keep working on his game.
The story sets the stage for Larry Legend's emergence as one of the most hard-working players in the sport's history, as well as one of the most creative. It also explains how he honed one of the purest shooting strokes the game has ever seen, one that netted him (pun intended) three consecutive Three-Point Shootout titles.
Larry Bird grew up a basketball-crazed town in Indiana
The small town of French Lick, Indiana might as well be renamed in Bird's honor. After all, there's a reason he eventually became known as the "Hick from French Lick."
Residents like Bird didn't exactly profit from the economy of a booming metropolis or the grandeur of big-city life. No, French Lick had a reputation as a farming town. As Bird put it during ESPN's SportsCentury on him, the citizens shared a commonality in that they had "Nothing."
Bird said the relatively meager means of living in French Lick contributed to a fervent sporting community among the youth population. Naturally, Larry Legend found himself among those firing away at the peach basket during his spare time.
But Bird never felt comfortable settling or watching his hoop dream wither and die. Thus, he devised a way to prolong it.
Bird put wax on his childhood nets to make them last longer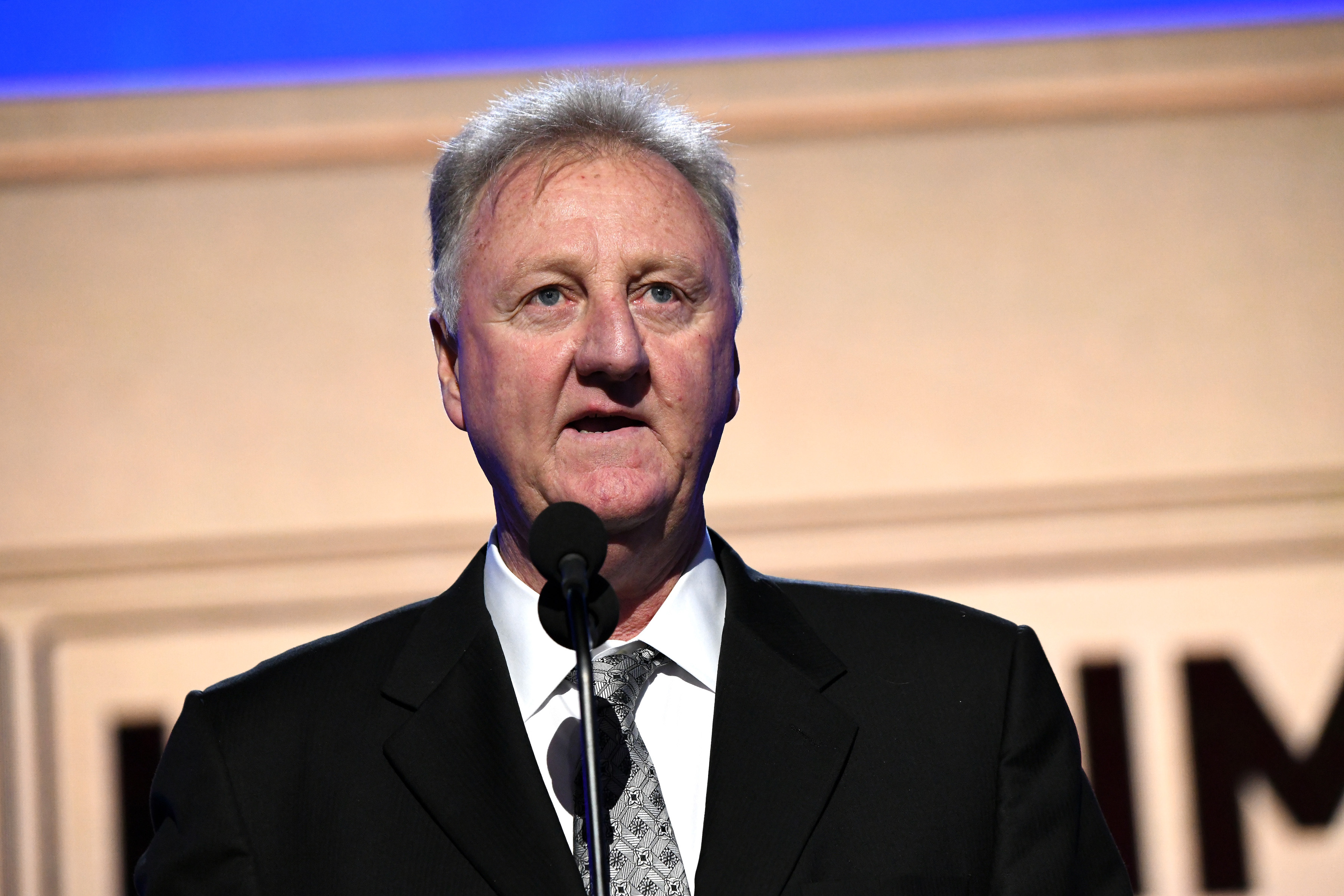 From the time Larry Bird stepped foot on the parquet at the old Boston Garden, his creativity made him the new face of the Celtics franchise.
Bird boasted some of the best court vision in the NBA. He could score practically any way he wanted, and with either hand. Larry Legend had that same level of inventiveness as a child.
The Hall of Fame forward once told author David Halberstam about a method he used on his childhood nets to increase the nylon's lifespan.
"I remember Larry telling me how he had waxed the net, because the net would last longer that way."

–David Halberstam on Larry Bird, via ESPN SportsCentury
What remarkable dedication from a young Bird. The waxing of the net allowed him to work endlessly on his shooting form — later aided by his sixth-grade coach — until he perfected the craft.
That pure shooting stroke led him to stardom at Indiana State, then a national audience with the Celtics and, ultimately, a place in NBA lore.
One of the most iconic forms in NBA history
Larry Bird's shooting form is rather unorthodox by today's standards. But he developed a lethal touch due to the years of repetition, so much so that a damaged finger could not prevent Bird from getting his numbers.
Bird finished his career with a 37.6% three-point mark. However, he shot above 40% from deep in six different seasons and was the first member of the 50-40-90 club in 1987 and 1988. Kyrie Irving became just the ninth player in NBA history to accomplish the feat this past season.
Combine Bird's career percentages with his Three-Point Shootout displays and the iconic form, and you have one of the most renowned jump-shooters in NBA history. The Hick from French Lick himself probably looks fondly upon his childhood days as a cultivating force, with the waxed net symbolically representing his imagination, dedication, and love for the sport of basketball.
Stats courtesy of Basketball Reference.