Larry Bird's 'The Hick From French Lick' Nickname Was Never More Appropriate Than When He First Landed in Boston: 'I Had No Clue. When I Thought of a City, I Thought of Terre Haute'
Larry Bird is synonymous with the Boston Celtics. It's impossible to think of one without the other. But it wasn't always that way.
Bird was a young player and a young man when he was drafted by Red Auerbach. And when he landed in the city for the first time, his thoughts strayed from basketball to simple wonderment. He had never seen anything like Boston before.
Who knows where the "Hick from French Lick" nickname started. But it certainly could have been at that exact moment.
Bird was a high school and college star in the state of Indiana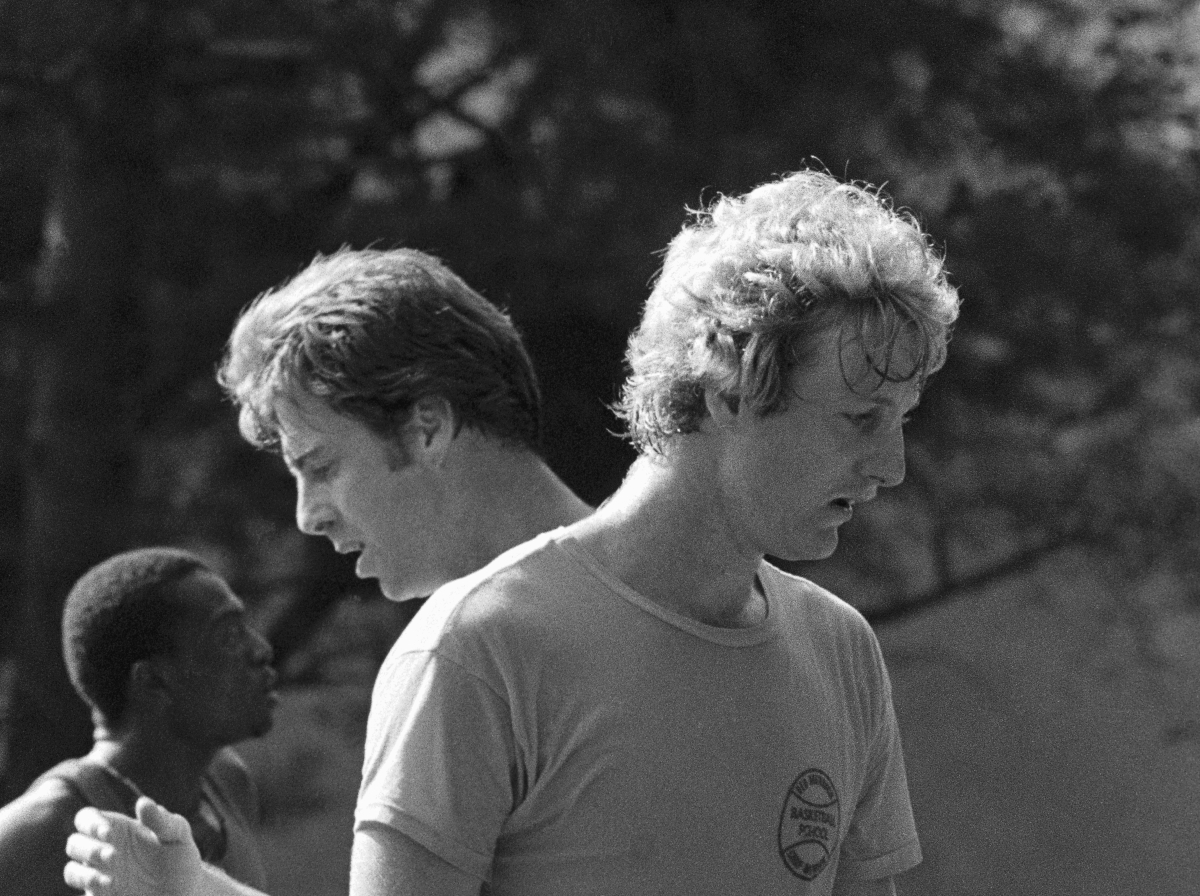 Larry was a star at Springs Valley High School in French Lick, Indiana. (Maybe that's where the nickname originated from. Still. This other version of it makes sense too, right?)
Bird had become the school's all-time leading scorer by the time he graduated.
He then enrolled at Indiana University to play under Hall of Fame Coach Bob Knight. But for several reasons, The Legend left Bloomington and returned home.
Eventually, though, Bill Hodges came calling and convinced Bird to play at Indiana State. Under the guidance of the greatest basketball player ever to grace the university, the Sycamores went undefeated in the 1978-79 season.
The 21-year-old averaged more than 30 points and 13 rebounds during his college career.
Where is Indiana State University located? Good old Terre Haute.
Larry Bird only knew small-town Indiana before he joined the Boston Celtics
Bird's draft story is a legend unto itself. But eventually, the future Hall of Famer ended up as a member of the Celtics via Auerbach.
In a 1993 story in The Boston Globe written by famed reported Bob Ryan, Larry went into detail about a number of things he experienced during his 13-year NBA career. The interview took place shortly after Bird retired from basketball.
One of the topics covered was what it was like to be Larry Bird living in Boston, Massachusetts, during the 1980s. As Ryan wrote, the three-time NBA champion was awestruck by the size of the city itself.
The basketball he could handle. As for everything else . . .

"I had no tutor," he explains. "I had to learn everything on my own. I mean, I had no clue. When I thought of a city, I thought of Terre Haute. I wasn't ready for Boston. I still haven't seen half of this city."

Larry Bird explaining his view of the city of Boston to Bob Ryan
The city of Terre Haute is a long way from Boston, geographically and otherwise. As Larry said, it took some getting used to.
It's safe to say everything worked out, however, for both Bird and the city of Boston.
Even if he never understood the big city, The Legend understood basketball
The 6-foot-9 forward is more than a legend to Celtics fans. Maybe there's not a word that describes what Larry means to the people of Boston.
Ryan wrote that the 13-time All-Star lost his "innocence" upon arriving in Massachusetts. That's likely true.
But he also wrote, "The basketball he could handle." Perhaps that's the most important thing.
No matter how intimidating the city was and how long it took Bird to get used to Boston, he understood basketball. And the city understood basketball.
In the end, nothing else really mattered.
All statistics courtesy of Basketball Reference.