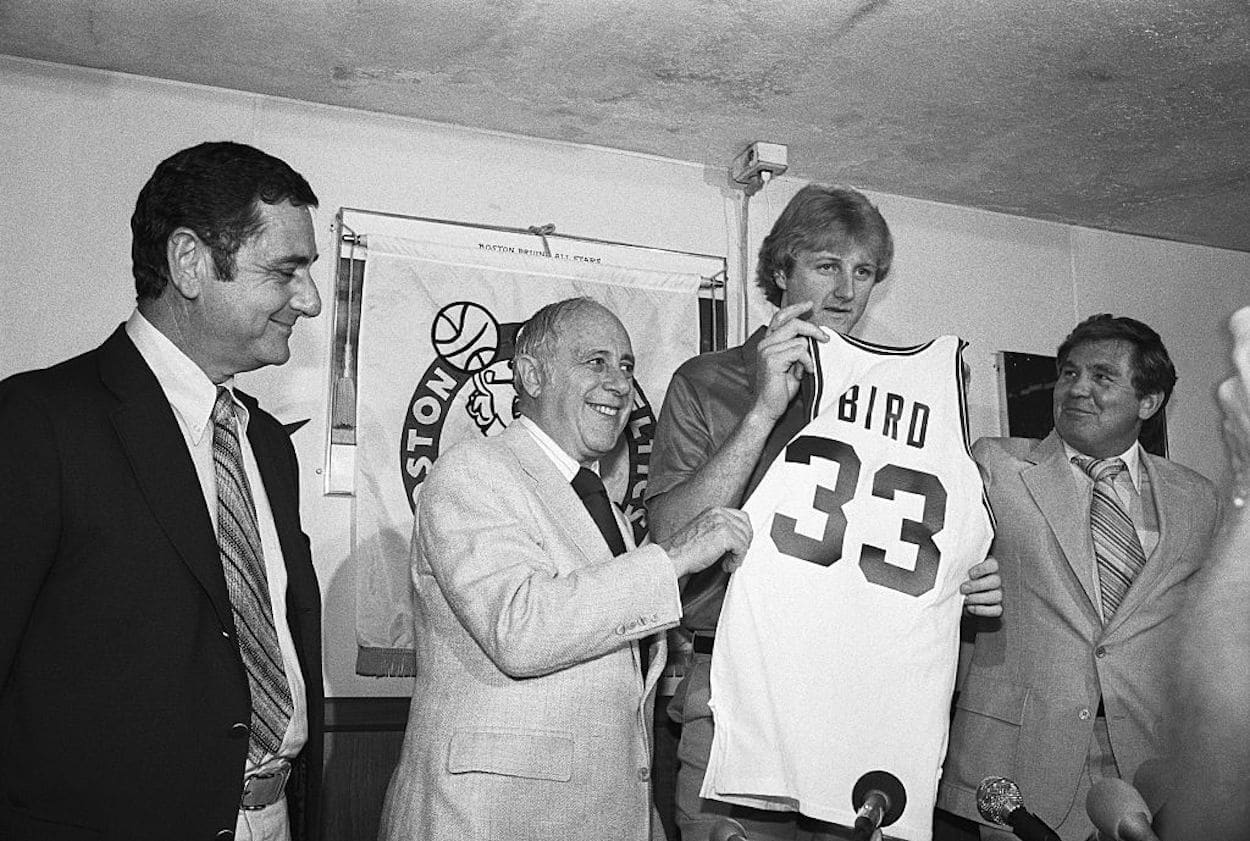 Larry Bird's NBA Debut Was Delayed By a Promise to His Mother and Some Drivers' Ed Classes
When the Celtics drafted Larry Bird, the forward wanted to play his senior season at Indiana State. Even after that campaign was done, though, he still had some business to take care of.
It's reasonable to think that most basketball NBA players wanted to reach the Association as soon as possible. Not only is going pro a career dream — who hasn't grown up dreaming of making the game-winning shot to lift the Larry O'Brien Trophy? — but it provides a massive salary. As much as money can't buy happiness, making millions of dollars can solve plenty of problems. Larry Bird, however, is somewhat of a unique character.
Although calling him The Hick From French Lick wasn't entirely accurate, Larry Legend did have a different set of priorities than many other athletes. Consider, for example, the start of his NBA career. The Boston Celtics wanted Bird to come to Beantown a bit early, but he wasn't interested. The forward had other obligations.
So what was penciled into his schedule? Let's check it out.
Larry Bird promised that he'd get his degree, so he chose student-teaching over joining the Celtics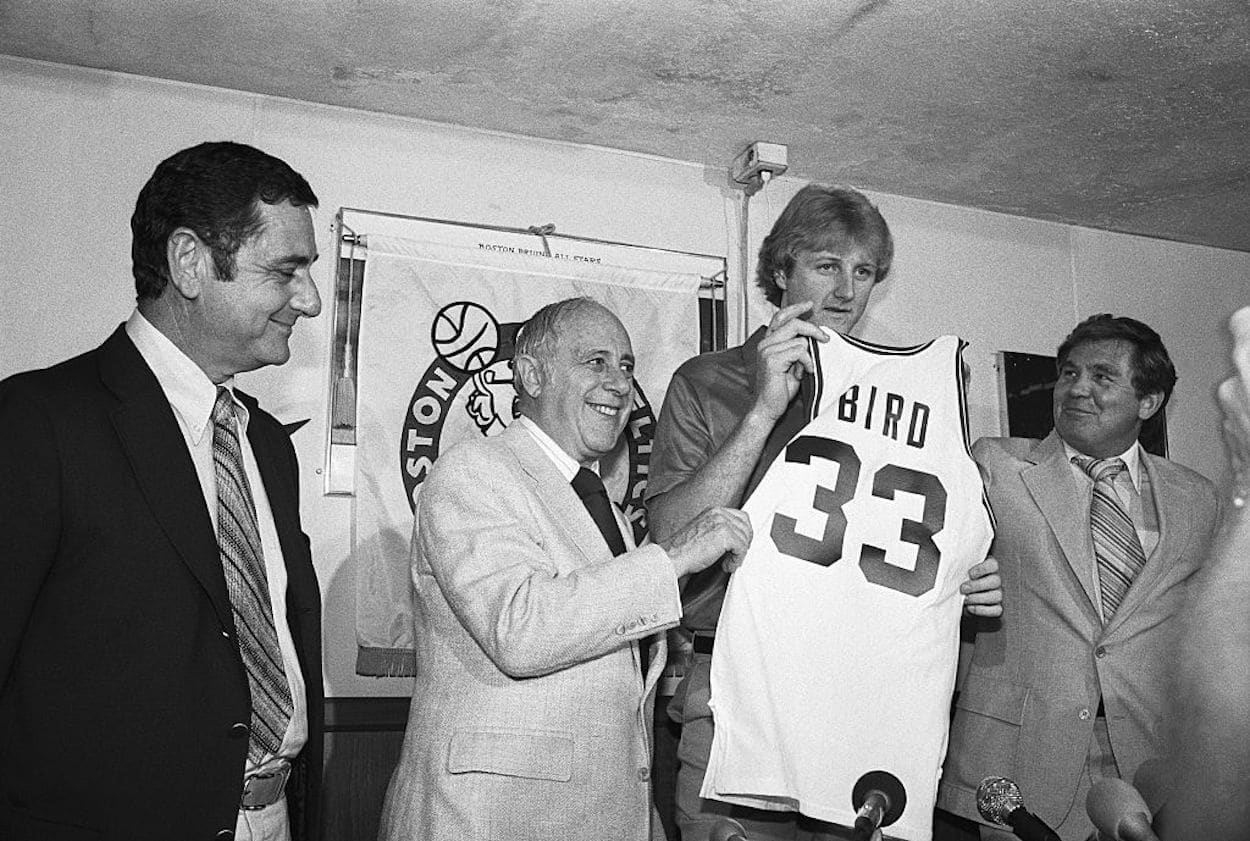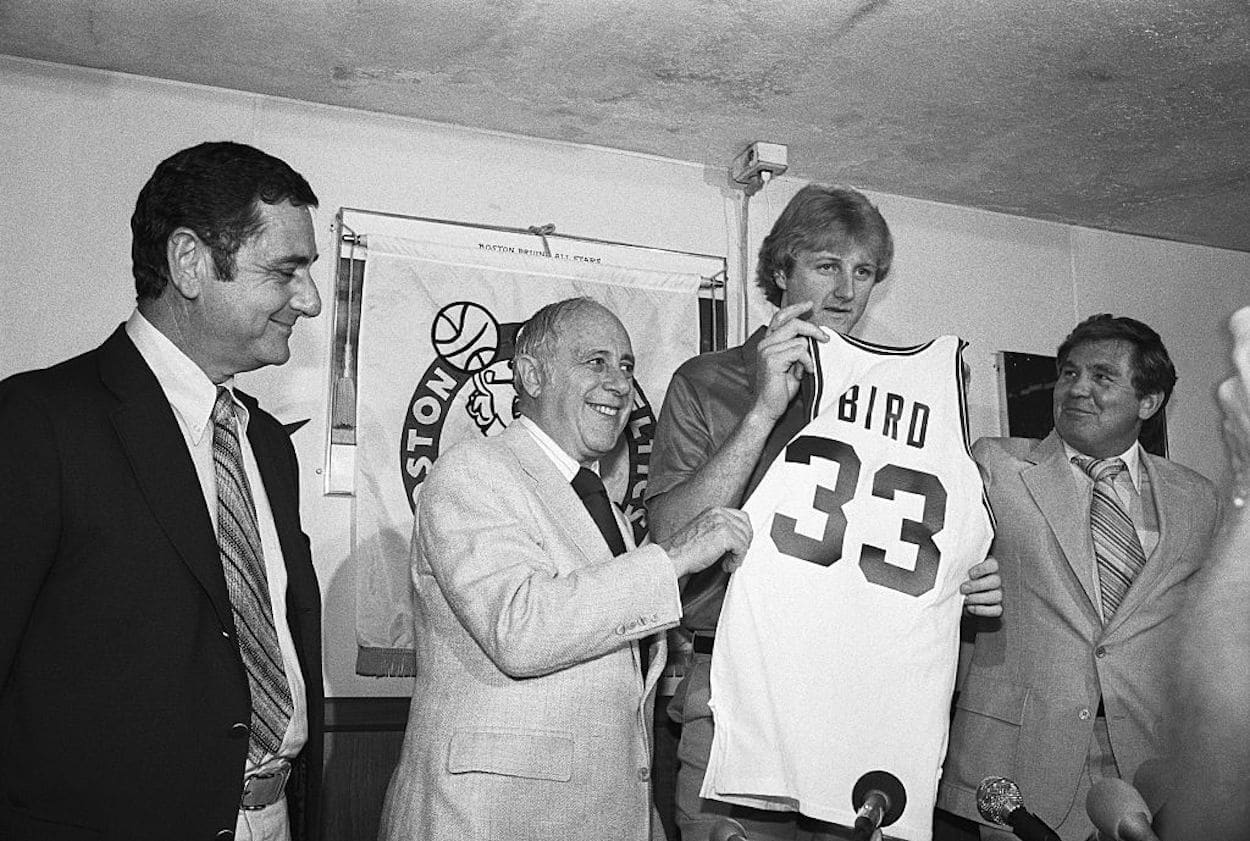 These days, the best college basketball players spend a season on campus before trying their luck in the Association. During his time at Indiana State, though, Larry Bird did things a bit differently.
The forward's collegiate career started with an unhappy stint at Indiana, but he spent less than a month in Bloomington. He returned home and took a job as a garbage man but was ultimately convinced to give basketball another shot at Indiana State. Bird had to sit out his freshman year and then spent three seasons with the Sycamores.
When the 1978 NBA draft rolled around, the Celtics selected Bird with the sixth overall pick. That choice came with a risk, though. The forward planned to play senior season, meaning that Boston would have to accept some level of uncertainty.
He played the season without incident, though, and when Indiana State's season ended, Red Auerbach came calling. The Celtics had a handful of contests left, and Bird was welcome to sign on the dotted line and join the roster. The offer, however, went untaken.
What was Larry Legend doing instead of playing professional basketball? Going on a vacation? Taking advantage of his NCAA fame to earn a bit of cash? Nope. In a very on-brand move, the sharpshooter had some rather blue-collar obligations.
"He'd promised his mom that he'd get his degree, and he had to complete student-teaching obligations to fulfill graduation requirements," Dan Shaughnessy wrote in his 2021 book, Wish It Lasted Forever: Life With the Larry Bird Celtics. "This sent him to West Vigo High School in Terre Haute, where he served as a physical-education and health teacher. Bird's duties included teaching a class of special-needs students, plus CPR and drivers' education."
And, yes, Shaughnessy even wrote what you're probably thinking.
"No doubt, there are adults in rural southern Indiana who today tell friends they once had Larry Bird as a drivers' ed instructor," the writer quipped.
While that choice might sound unbelievable, it was pure Bird
As I mentioned above, it seems incredibly bizarre to consider a lottery pick delaying their entry into the NBA. At the risk of seeming cynical, the sooner you sign a contract, the sooner you secure some life-changing money. Even if the dollar values were a bit different in the 1970s, the principle still remains.
Bird, however, had his own set of principles. And earning money wasn't at the top of his list.
So, what did the forward value? We can piece together a list based on what we saw of him during his time in the spotlight. He cared about hard work and never let fame get to his head; how else can you explain the infamous choice to build a driveway that proved to be the beginning of the end to his career? He was also someone who was true to himself, no matter the circumstances. Even if that meant disgusting a few people at an awards ceremony, Larry Legend wasn't going to do something that he didn't believe in.
In that vein, it's easy to see why he did what he did in the spring of 1979. Would it have been cool to play for the Celtics a bit sooner? Sure, but a promise to mom comes before an offer from Red Auerbach. And, given everything else we know of Bird, he probably appreciated his time in the school. He did, after all, enjoy his time as a garbage man since it allowed him to tangibly improve his hometown.
And, of course, Bird did ship up to Boston shortly thereafter, where he more than made up for lost time.
When you're an NBA legend, you can have your cake and eat it, too.