Larry Bird Had 1 Requirement When He Returned to Indiana State for His Final College Season
The Boston Celtics selected Larry Bird with the sixth overall pick in the 1978 NBA Draft. At the time, Bird was a junior at Indiana State University and decided he wanted to play his senior year with the Sycamores. The Celtics held his rights until 24 hours before the '79 draft and eventually worked out a deal that came down to the wire.
Bird returned to Indiana State for his senior year and led the Sycamores to a berth in the 1979 NCAA title game. Before he headed back to college for that epic season, he had one requirement.
Larry Bird said he'd return to school if he wouldn't be forced to speak with the press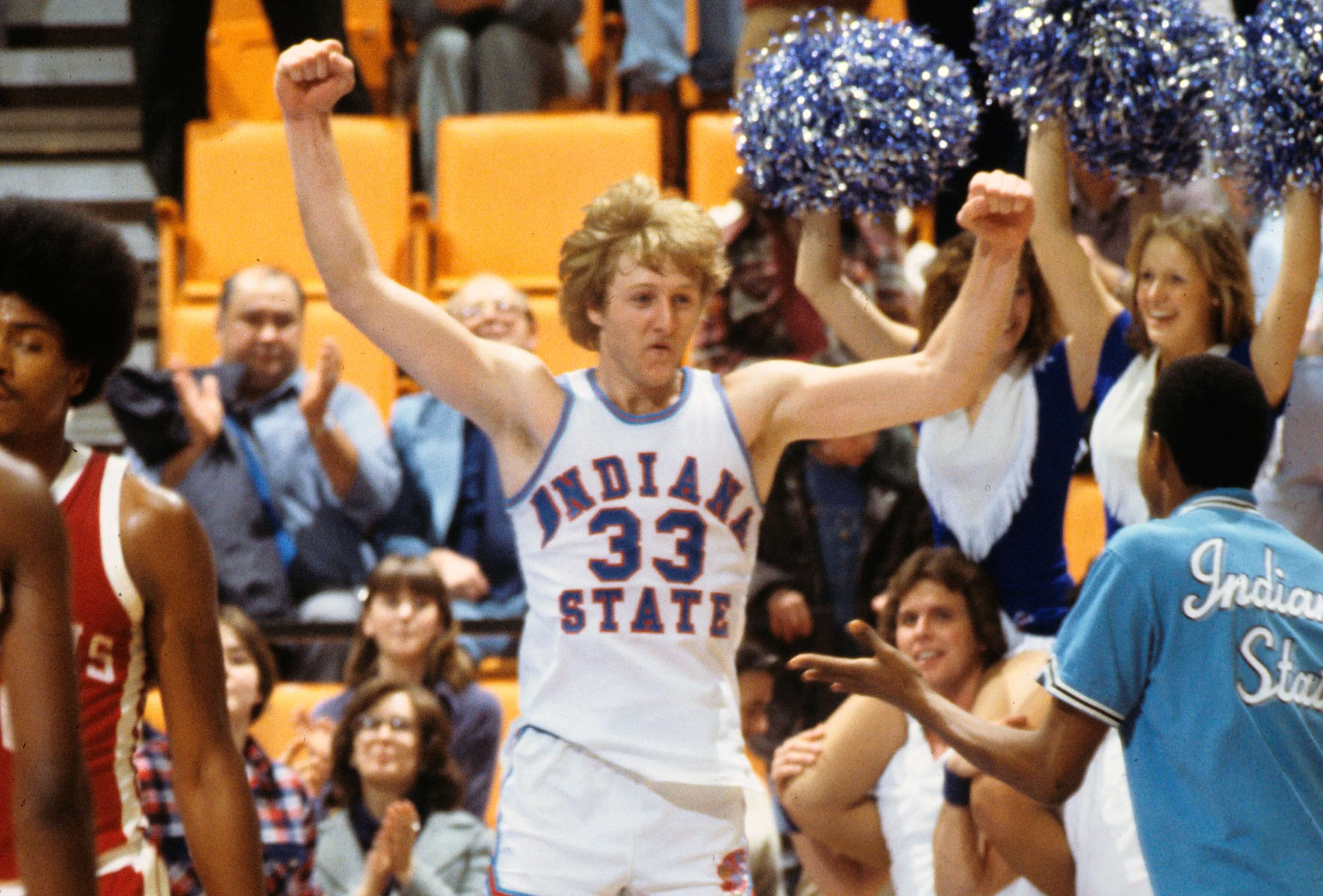 Bird had some trust issues. According to Sports Illustrated, Bird announced in the fall of 1978 that he had been misquoted in a newspaper story. He said he would no longer do interviews except for television or radio. The SI article reported that when Bird agreed to return to Indiana State, his one requirement would be that he not be forced to speak with the press.
"You gotta be careful what you say around sportswriters," Bird said in a previously published print article, per Sports Illustrated, "because a lot of them want to find out what goes on inside you, the private you. They don't want to know how good a basketball player you are.
"They don't even want to talk about basketball. They're interested in knowing who your girlfriend is, or they want to know…'Why did you work on a garbage truck?'…I'm not saying all writers are like that, but there sure are a few who fit that image."
Bird was all basketball and wanted it to stay that way. He never was comfortable sharing personal information. He remained that way through his 13 years with the Celtics.
Bird was always a talker, just not with the media
Bird never wanted fanfare. He never wanted to be in the spotlight. Even when he was named captain of the Boston Celtics, it really wasn't for him.
"The NBA is a great thing and will be here forever and I'm going to try and make it better," Bird said during the 1985 playoffs, per United Press International. "But I don't want to be the spokesman. I don't even like to be captain of the team."
While at Indiana State, he knew he was embarking on a professional basketball career. He knew he'd make a living playing basketball every night, and he was happy with that. He just wasn't happy knowing he'd be scrutinized while doing so.
"Basketball is my whole life and it will always be my whole life," Bird said. "I'm a lot smarter on the court than I am in life. I like the idea of playing basketball every night, but I don't know about the rest of it."
When he got to the NBA, Bird was a talker. He's considered one of the best trash-talkers ever to play. He was a great teammate and constantly joked with them. Bird was just a private person and tried to keep the media out as much as possible.
"(Bird) loved his privacy, but people were always around him," Fred Roberts, a former teammate of Bird's, told Sportscasting last May. "His private time was on the basketball court."