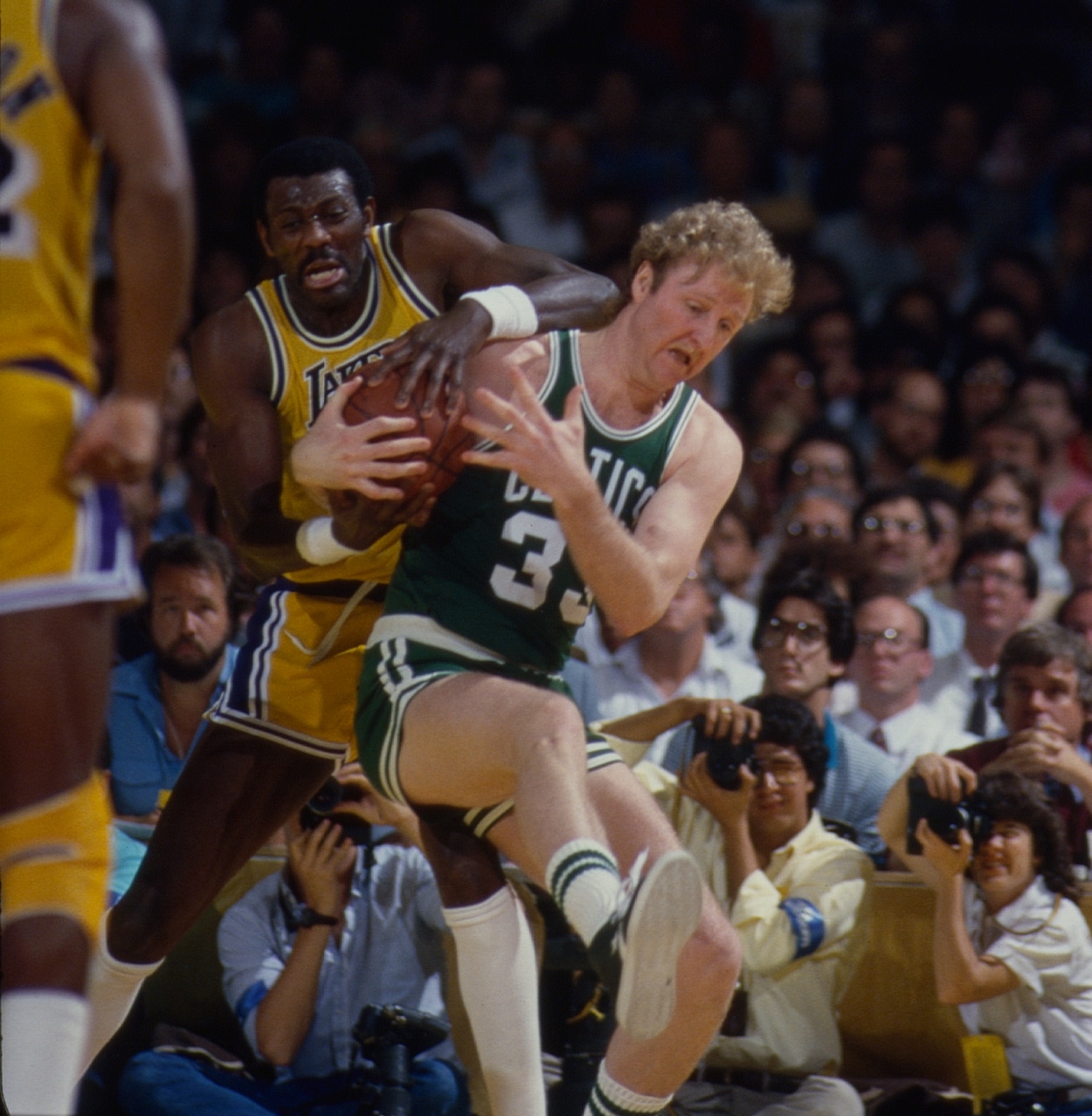 Forget Being a Superstar, Larry Bird Didn't Even Like Being Captain of the Boston Celtics
Being in the spotlight was never what Boston Celtics legend Larry Bird wanted.
With stardom comes expectations, and sometimes that includes becoming someone you're not. Larry Bird went through it during his reign as the Boston Celtics star of the 1980s. Jayson Tatum is seeing it now as the Celtics try to make their way into the NBA Finals for the first time in 12 years.
Bird and Tatum did their talking on the basketball court. Off it, they're also forced to do their talking. Because of their star status, they're expected to take on leadership roles which can make them uncomfortable. Tatum has been questioned about his role as a leader simply because of his laid-back style. Bird was vocal about his role, once publicly stating he didn't even like being captain of the team.
Larry Bird and Jayson Tatum show their leadership on the court for the Boston Celtics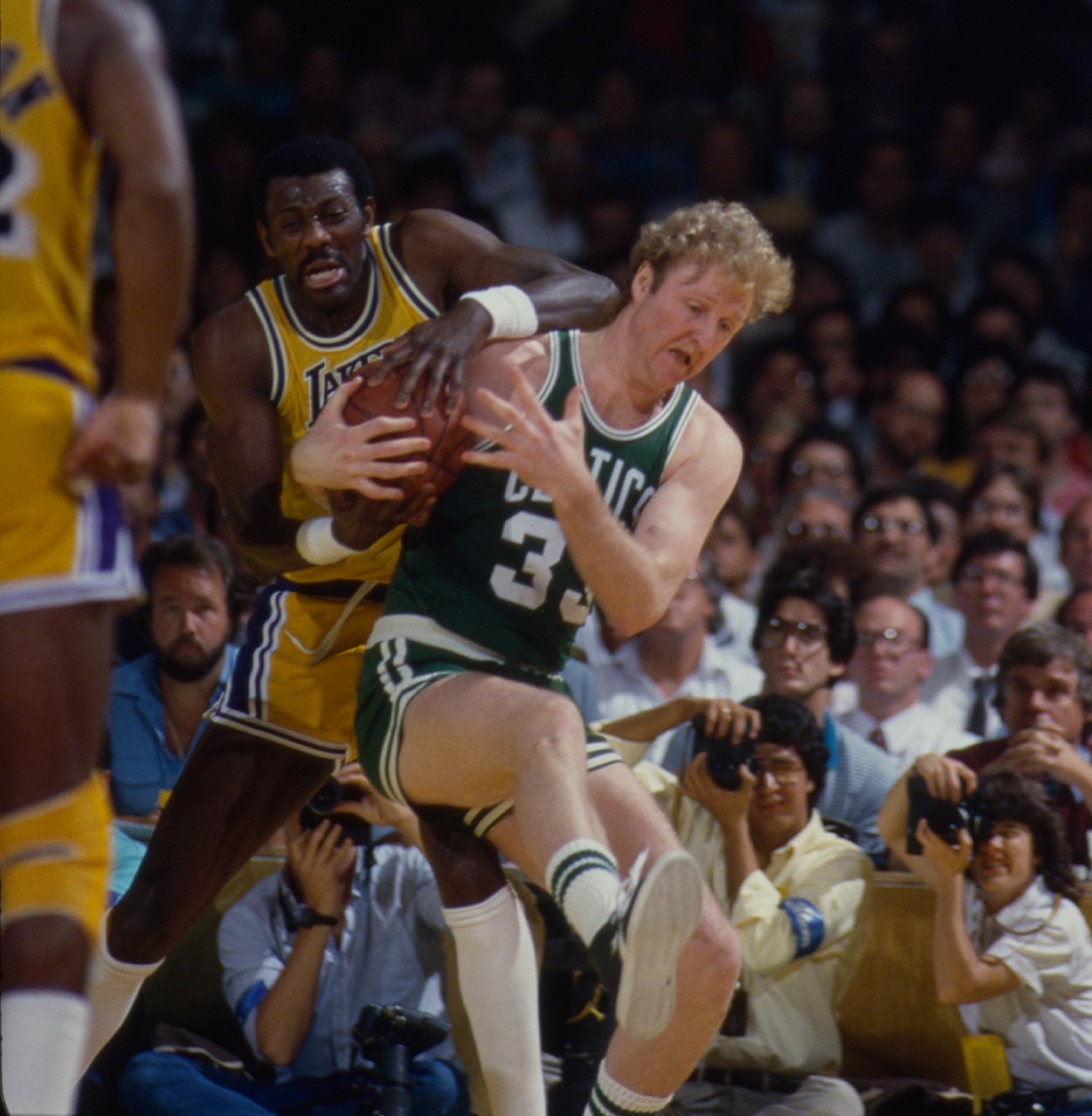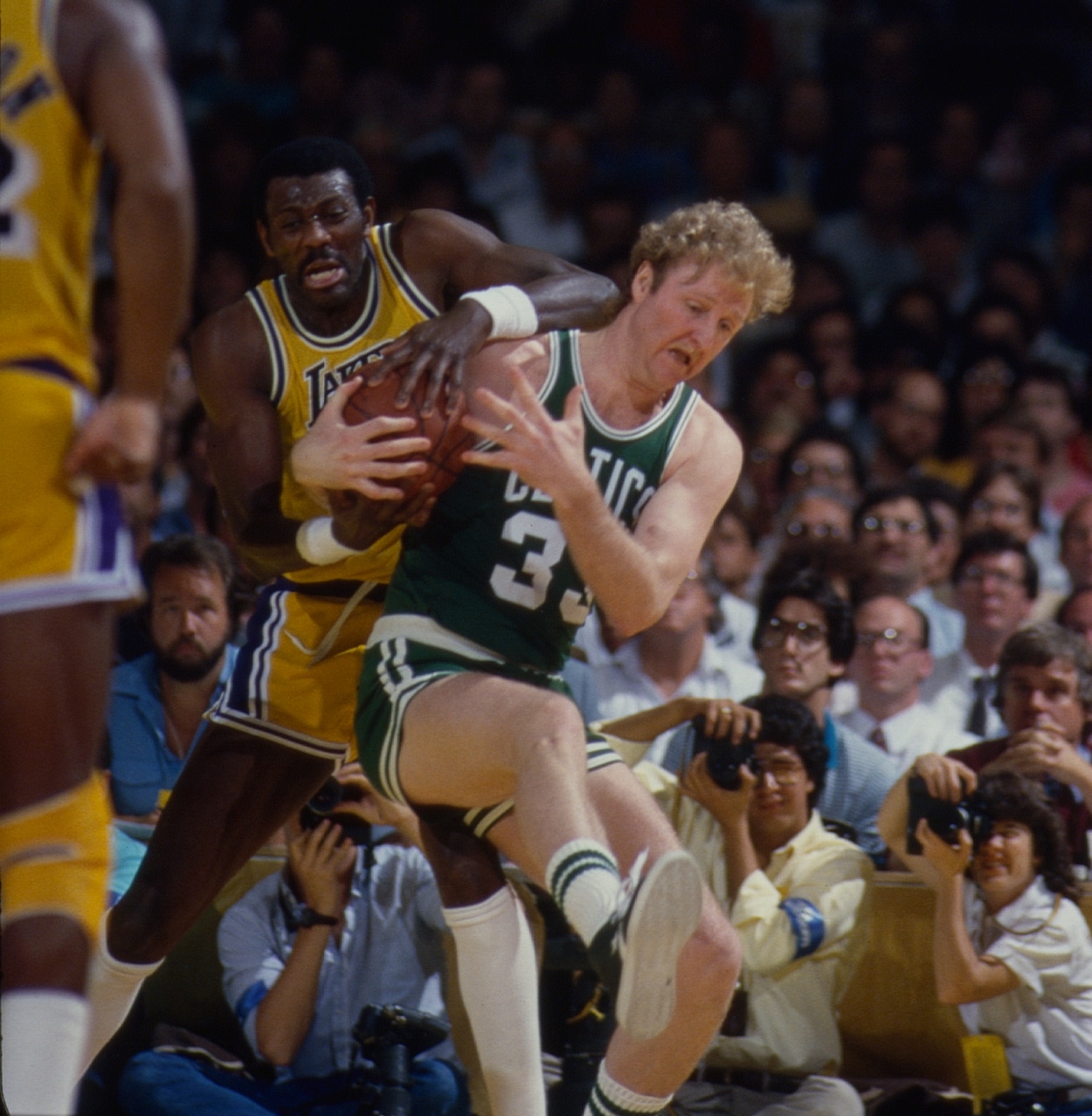 Tatum is getting there as a leader. He's only 24 but has been in the NBA for five seasons. He's the best player on a title-contending team and knows all eyes are on him. He knows he's not the most vocal but also realizes he doesn't have to show that to be considered a leader. He addressed the issue during a December interview with Sage Steele of ESPN.
"It's always been baffling to me that they're not in it, but they get to critique what you're doing and they don't know anything about it," Tatum said of the media. "And it's like, yeah, I'm not the most vocal but I talk to my teammates all the time.
"And the guys that I play with, the guys and the organization, they know you got to be yourself. As much as I love him, I'm not — my personality is not like Kevin Garnett's and that doesn't work for me. And I got to be true to myself and do things in my own way for it to be genuine."
Bird was the same way. He was a little more vocal than Tatum, but he just wanted to play basketball. Bird was the bigger star, winning three NBA titles and three straight MVPs. With those accolades came greater demand. When the game ended, everyone wanted to talk to Bird. When practice was over, reporters flocked to Bird.
"(Bird) loved his privacy, but people were always around him," Fred Roberts, a former teammate of Bird's, told Sportscasting earlier this month. "His private time was on the basketball court."
Larry Bird said he didn't even like being captain of the Boston Celtics
Bird was a private person, but that all goes out the window when you're a superstar in the NBA. He was the face of a franchise rich in basketball tradition. During the mid-1980s, he was even the face of the NBA, triggered by his rivalry with Magic Johnson.
He wasn't too comfortable with it all.
"I can never see me as Mr. Spokesman for the NBA or for this or that," Bird said during the 1985 playoffs, per United Press International. "That's not my job. My job is to go out and play the best I possibly can for the Boston Celtics and win basketball games. After that, it's over, and I can go home.
"You can sort of keep yourself away from it. I'm sure they'll be asking me to do a little bit more, but I don't want to get into the situation where I have to give my time to the NBA, because I don't work for them, I work for the Boston Celtics."
Bird said he had no problem promoting the league, but his job was to do that with his play on the court.
"The NBA is a great thing and will be here forever and I'm going to try and make it better," he said. "But I don't want to be the spokesman. I don't even like to be captain of the team. Someone says, 'You're the captain of the world champions,' well, that's great, but I don't really like to walk out there and shake the officials' hands and say, 'How are you?' and 'How's the family?' and then when the game begins you start cussing them out."
Tatum hoping to become the next Bird — on the court
Tatum's focus isn't satisfying the media. Like all stars, he knows he'll always get his fair share of criticism. He's a rising star, but in order to get to the top, he has to take his team to the next level.
Bird took his team to the NBA Finals in his second year in the NBA. He had five NBA Finals appearances, winning championships in 1981, 1984, and 1986.
Tatum hasn't been once — yet.
The Celtics are the favorite to represent the Eastern Conference after an incredible turnaround this season. Tatum hopes to be like Bird in that he can begin a collection of championship rings.
The only issue with that is more rings bring on more scrutiny. Tatum will likely make that trade in a heartbeat.