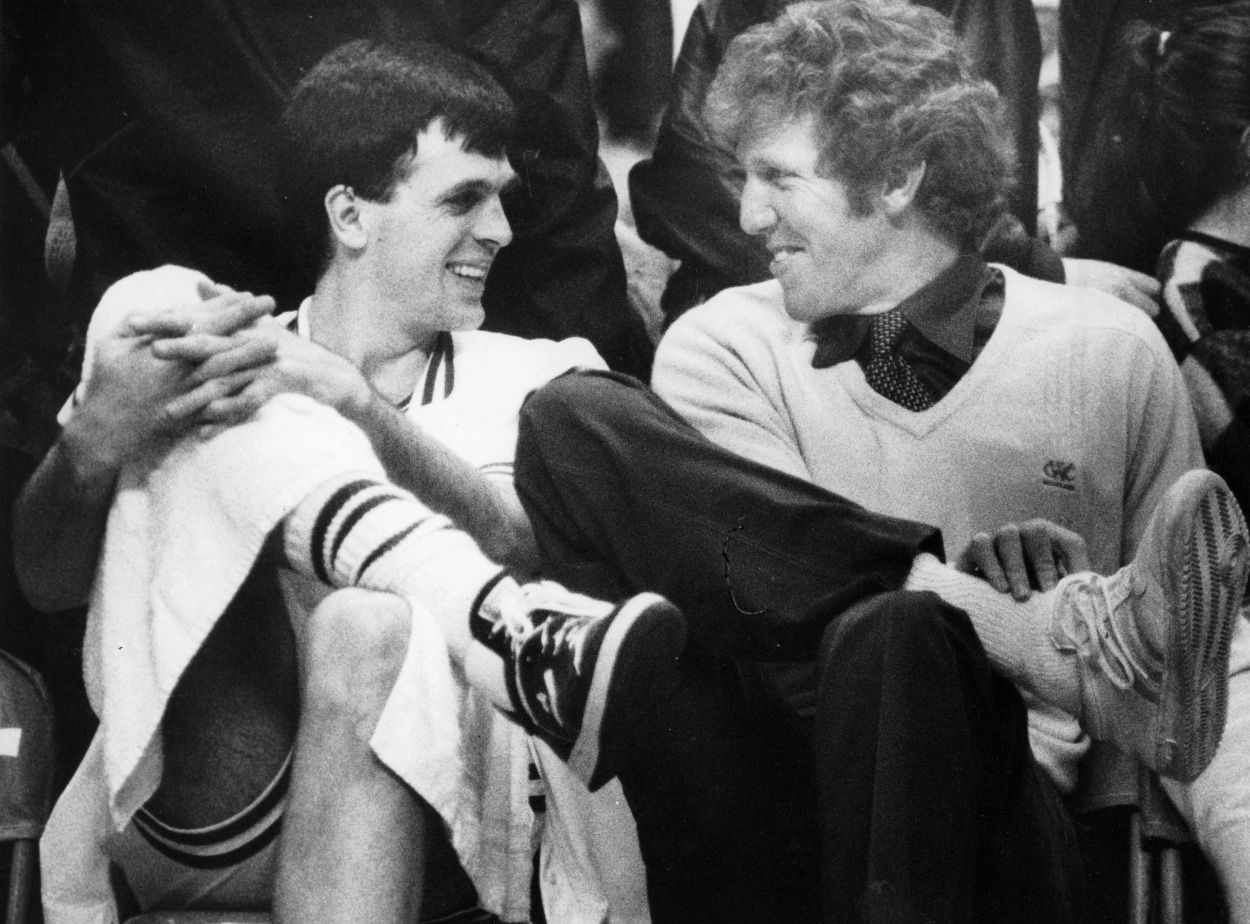 Kevin McHale Dragging a Bucks Fan Out of the Stands in '87 Playoffs Gets Forgotten, but Jerry Sichting Remembers It Well
In 1987, Boston Celtics forward Kevin McHale walked off the court and grabbed a Milwaukee Bucks fan by the tie during Game 3 of their playoff series.
While the Boston Celtics and Milwaukee Bucks battle it out through a physical series in the Eastern Conference Semifinals, it brings back memories of good, old-fashioned 1980s basketball. Specifically, it triggers flashbacks of the epic 1987 Eastern Conference Semifinals between the teams.
Sportscasting recently caught up with Jerry Sichting and Fred Roberts, two key members of the Celtics bench, during the 1986-87 season to get their thoughts on the playoff series. Both had memories of the seven-game series the Celtics nearly blew, but both also brought up Kevin McHale confronting a heckling fan behind the Celtics bench.
Sichting was on the court when it happened, while Roberts was on the bench as McHale stepped over him to get into the stands.
Kevin McHale battled a foot injury and the Milwaukee Bucks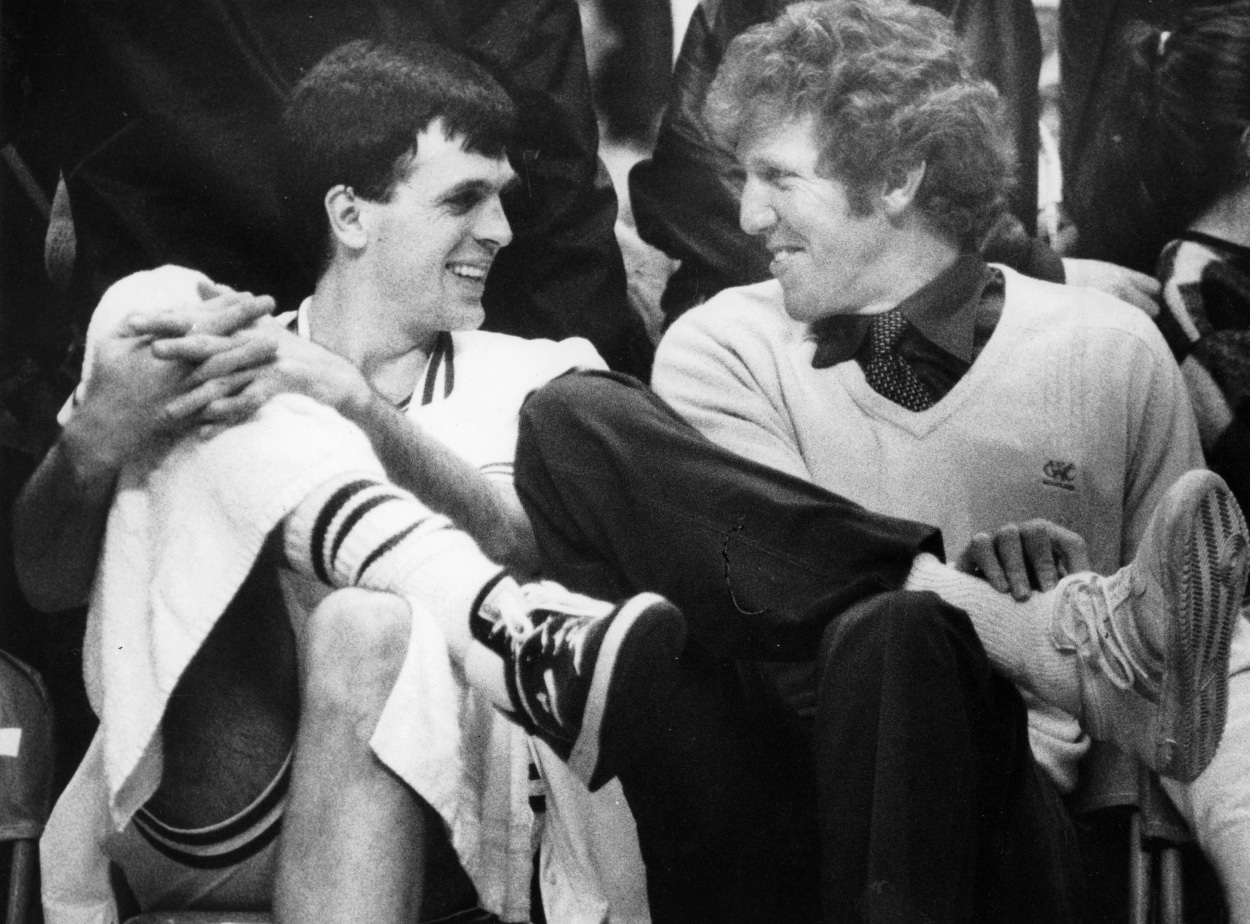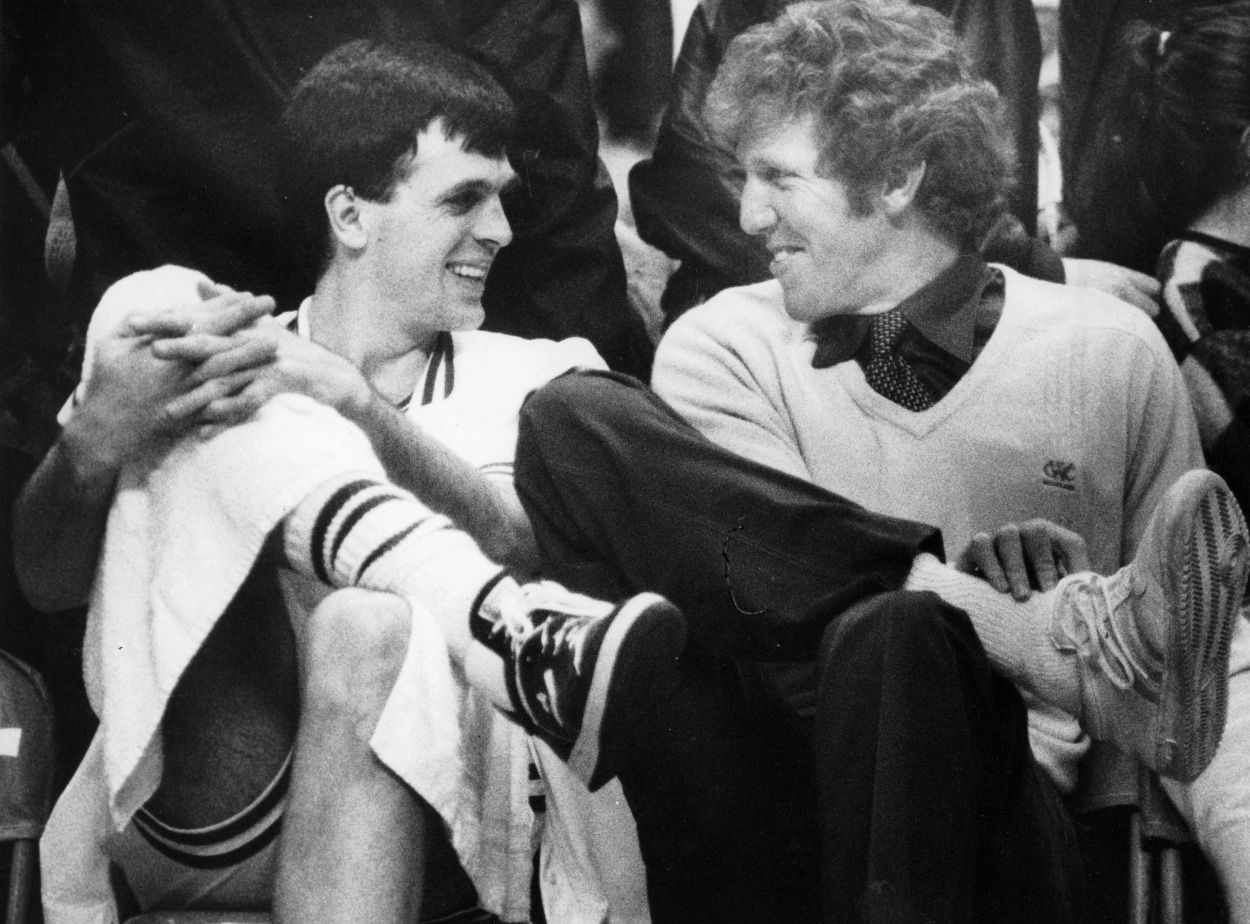 McHale missed Game 1 of the playoff series with the Bucks with a foot injury. Roberts filled in nicely with 13 points and five rebounds in Boston's 111-98 victory. Roberts got the start in Game 2, But McHale came off the bench, playing 26 minutes. He scored 12 points as the Celtics outlasted the Bucks 126-124 to take a 2-0 series lead.
The Celtics visited Milwaukee for Game 3, and McHale, again, came off the bench. Roberts, however, played just 14 minutes as the starter. McHale played 38 minutes and was the team's second-leading scorer with 25 points, despite fouling out. The Bucks cut the series deficit in half with a 126-121 victory.
McHale was back to his regular role in the starting lineup in a thrilling Game 4 that saw Boston outlast Milwaukee 138-137 in a double-overtime thriller. McHale was as good as new with 34 points and 11 rebounds in 54 minutes.
It seemed like a given that the Celtics would close out the series in Game 5 at the Boston Garden, a place the Bucks struggled.
"We were confident we were going to win Game 5," Sichting told Sportscasting. "We were very good at home, but they were a very good team. They were deeper than us. They got more from their bench than we did. Still, when you have Bird, McHale, (Robert) Parish, that's tough to beat at home."
The Bucks shocked the world and earned a 129-124 victory. Parish got hurt in Game 5 and missed Game 6 in Milwaukee, a game the Bucks won 121-111. The Celtics closed things out at home, but it wasn't easy. Boston pulled out a 119-113 victory.
Jerry Sichting had an up-close look at McHale confronting a heckling Bucks fan in Game 3
It was as memorable a playoff series as any, but when asked what really stood out in that 87 series, both Sichting and Roberts mentioned Game 3. It wasn't a special play or a buzzer-beater. They both recalled McHale's confrontation with a fan right behind the bench.
McHale fouled out late in the game. Instead of heading straight to the bench, he walked over it to confront the fan.
"McHale came off the floor, and he climbed over our chairs and went into the stands," Roberts told Sportscasting. "I don't know what was said or what started it, but he just climbed over us and confronted someone."
Sichting also remembered the incident.
"I think he was a lawyer or something," Sichting said of the fan. "There was some crazy stuff in the paper about us doing drugs on the bench or something and he was saying stuff. I think he just wanted a lawsuit.
"McHale went over and grabbed him by the tie and pulled him in front of the bench. I'm in the middle of the huddle. I can only imagine if that happened today how many guys would have been suspended. Security carried him out."
Like Sportscasting on Facebook. Follow us on Twitter @sportscasting19 and subscribe to our YouTube channel.