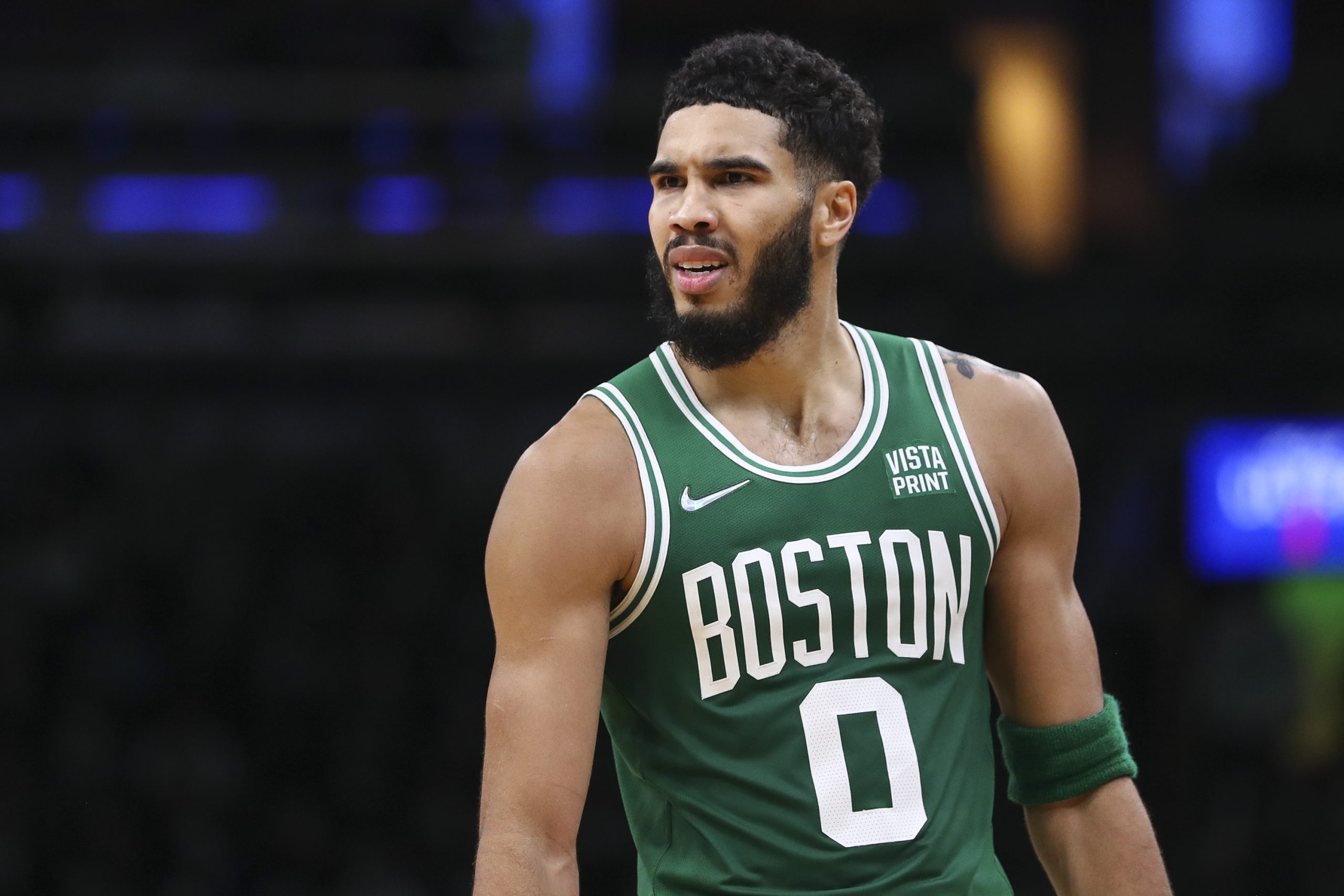 Emotional Jayson Tatum Opens Up in Powerful Interview About His Relationship With His Father: 'I Cried for, like, 2 Days Straight'
Boston Celtics got emotional with Sage Steele in a powerful interview as he discussed the relationship with his father during high school.
Two-time NBA All-Star Jayson Tatum says his relationship with his father is much closer today than it was during his high school days. The normally reserved Boston Celtics star recently opened up in a powerful interview with ESPN's Sage Steele. One of the many topics discussed was the relationship Tatum has with his parents. Let's just say Tatum's father wasn't the most comforting dad growing up, but Tatum said it helped get him to where he is today.
Jayson Tatum addressed the issue of not being considered a leader
Tatum might be the most laid-back star in the NBA. You don't get much out of him, vocally. Often, that's misinterpreted as he doesn't care or that he's not a great leader. Tatum addressed the issue with Steele, saying he's not that fierce, Kevin Garnett-like type of player.
"(The media) don't know me and that they don't know our environment," Tatum told Steele. "Or they didn't speak to any of the guys that I played with. It's always been baffling to me that they're not in it, but they get to critique what you're doing. They don't know anything about it.
"Yeah, I'm not the most vocal, but I talk to my teammates all the time. The guys that I've played with and the guys in the organization, they know. You gotta be yourself.
"As much as I love him, my personality is not like Kevin Garnett. That doesn't work for me. I've gotta be true to myself and do things my own way for it to be genuine."
Leadership has been a problem in Boston. First-year coach Ime Udoka changed his mind when it came to naming captains for this season. Tatum questioned the team's effort in the team's first home game this year. With Tatum and Jaylen Brown, two young All-Stars, the Celtics continue to underachieve as they sit below .500 at 14-15.
Jayson Tatum opened up about his relationship with his father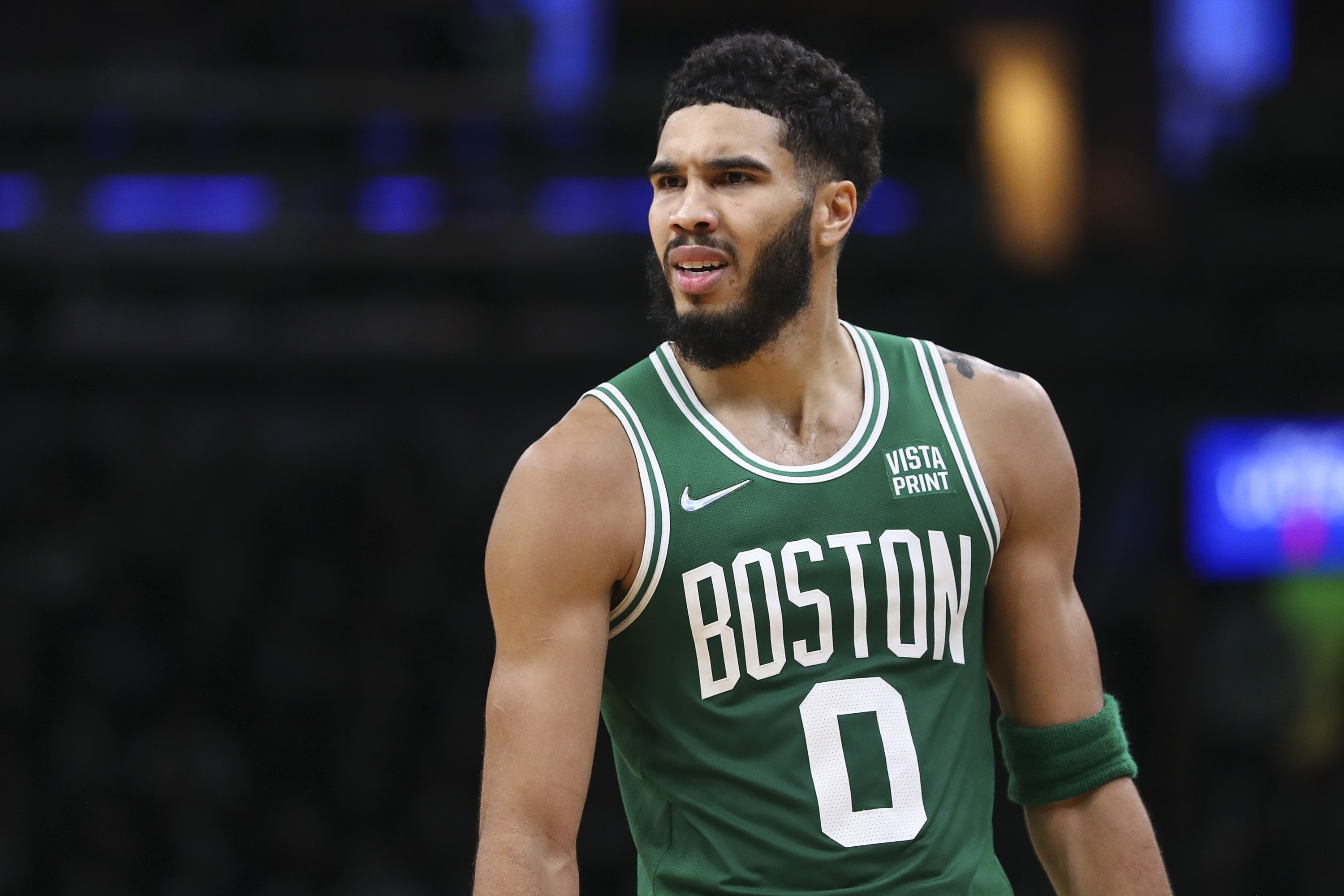 Tatum doesn't share much about his personal life. He's spoken in the past about his strong relationship with his mother, but his father doesn't come up too often. Although his father always wanted the best for his son, Tatum painted a picture of a not-so-warm-and-fuzzy father back when Tatum was in high school.
He spoke about the time when he got his first letter from a college that showed some interest in the young Tatum as a basketball player.
"I called my dad and was like, 'Dad, can you come home? I want to show you something,'" Tatum said to Steele in a clip shared by WEEI in Boston. "I remember I ran outside and I handed him the letter. He looked at it and tore it up in front of me and threw it in the trash.
"He was like, 'Did they offer you a scholarship?' I was like 'no,' and he was like, 'Well, this don't mean anything.' I remember I cried for, like, two days straight.
"We have a much closer relationship now. But me always trying to get him to be proud of me or give me some type of acknowledgment, give me some credit, really fueled me to be who I am.
Tatum said he was jealous of his teammates over how they had support of their fathers
Tatum played high school basketball at Chaminade College Preparatory School in Missouri. He committed to Duke before he played his senior year at Chaminade. In 2016, Tatum was named the Gatorade National Player of the Year.
"I was the number one player in the country in high school," he said, "and I had other kids on my team that if they would score, I would see their dad stand up and clap. I could have 40 (points) and he would never clap. He would just sit there. He would leave, like I wouldn't see him after the game.
"I would call him and say, 'Did you see what I did?' and he would say, 'You were supposed to do that.' It just drove me crazy. I would go to the gym, thinking if I do this, if I score 50, then maybe that would be good enough. Honestly, that drove me. "
Steele asked him how it all affected him growing up, and Tatum struggled to put it in words as he got teary-eyed.
"It umm," Tatum paused. "I never get emotional. It was tough because he put the ball in my hand. It was more of being around my friends and seeing their dads and the relationship that they had. Honestly, me and my dad didn't do normal dad/kid stuff. I was always basketball or… I'm sorry. It was always basketball or go to the barber shop.
"That's something I've always told myself that I'm gonna help my son (and show) how to do it differently."