Calling Larry Bird 'The Hick From French Lick,' Wasn't Entirely Accurate, According to a Former Celtic: 'Larry Is the 1 of the Smartest Pragmatic People I Know'
In the pantheon of sports nicknames, "The Hick from French Lick" probably isn't the most flattering one around. Larry Bird, however, proved that not every name is an accurate depiction of reality.
According to one of Bird's old teammates, the nickname couldn't be any further from the truth. While Bird did hail from the small town of French Lick, Indiana, the star forward was anything but a hick.
Larry Bird rose from French Lick to basketball's highest heights
With all due respect to geography fans and locals, most people probably couldn't find French Lick, Indiana on a map. In basketball terms, though, just about everyone knows that the tiny town is the home of one of the greatest talents ever to hit the hardwood.
Bird began his rise to stardom at French Lick's Springs Valley High School, where he showed enough talent to earn a scholarship to Indiana University. The Bloomington campus proved to be overwhelming, though, and Larry Legend headed back home without ever playing a single game for the Hoosiers.
The forward actually found work — and happiness — as a garbage man, but Bill Hodges lured him back to the NCAA hardwood. Bird headed to Indiana State and, before long, had the Sycamores making national news. While they fell to Magic Johnson's Michigan State Spartans in the 1979 NCAA title game, the Hick from French Lick wasn't done yet.
Bird, of course, joined the Boston Celtics and lifted the floundering franchise back into the spotlight. During his time in Beantown, the forward won three NBA titles, claimed three NBA MVP awards, and proved to be one of the greatest offensive talents that basketball has ever seen.
'The Hick from French Lick' was actually a pretty smart guy
Between his rural roots and the fact that he was literally nicknamed "The Hick from French Lick," it's easy to think of Bird as being dim or otherwise lacking book smarts. According to Quinn Buckner, who spent three seasons alongside Larry Legend on the Celtics, that's definitely not the case.
"What challenges me is, I marvel at people who think the guy is a hick," Buckner explained on The Dan Patrick Show. "Larry's one of the smartest, pragmatic people I know. And I mean, my mother, God rest her soul, was very bright. Coach [Bob] Knight is probably, Coach Knight and Bill Russell are probably the two brightest people that I know. Larry is maybe right under that."
The former point guard wasn't done there, though. In his mind, Larry Legend has a knack for interpreting something that even the smartest people can struggle to grasp.
"When people keep talking about him being a hick, Larry understood, what he understands as well as anybody, is personalities and people," Buckner continued. "And that's why he would do his junk-talking … because he understood people who would let that bother them and what they would do when it bothered them."
Larry Bird wasn't fancy, but he knew what he liked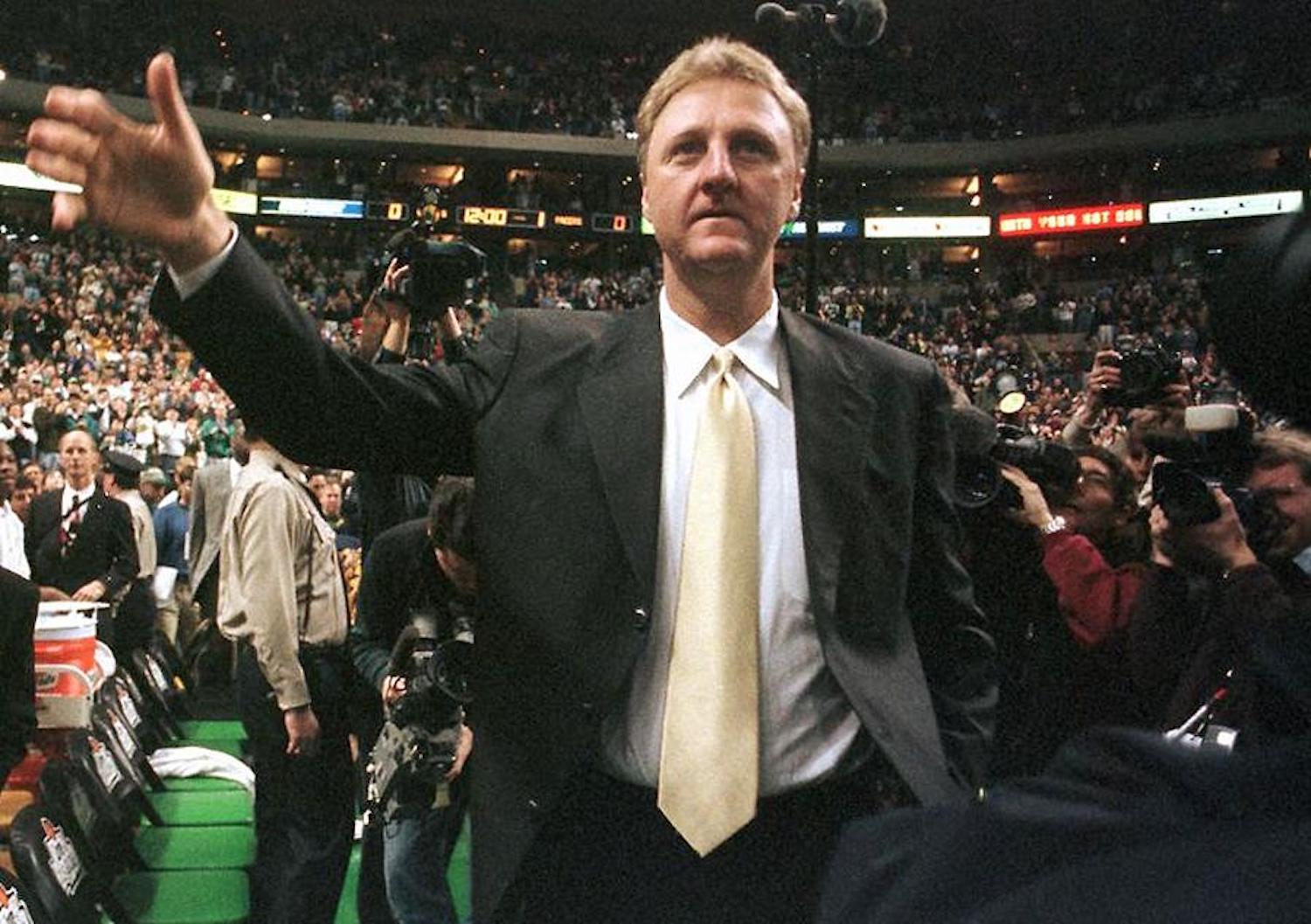 If we're taking Quinn Buckner at his word, Larry Legend isn't exactly the Hick from French Lick that fans might think. The forward, however, was still a man of simple tastes.
Although Bird took home more than $24 million in playing salary and built up an estimated $75 million net worth, he never forgot who he was.
"What most impresses the people who know Bird — from his few new friends in Boston to those in Terre Haute, where Indiana State is located, to the French Lickers who have known him since he was an itty-bitty thing with a basketball under his arm — is that nothing has changed him," John Papanek wrote in a 1981 Sports Illustrated feature. "Not the celebrity. Not the money — $650,000 per year. Nothing."
The scribe also detailed the ways that Larry Legend found happiness. As you might expect, they were pretty humble.
"The quintessential team player in the quintessential team game still wears blue jeans and baseball caps, and he still derives a third of his pleasure from being alone with a basketball and a goal to shoot at. Another third comes from being part of a team," Papanek explained. "The rest of his pleasure comes from winning, mowing his lawn, drinking beer, hunting squirrels, fishing, playing golf, and being with friends and family."
Just about every detail of Larry Bird's career was impressive, from his offensive skills to his earning power. Refusing to let fame and fortune change him, however, may be the most admirable of them all.