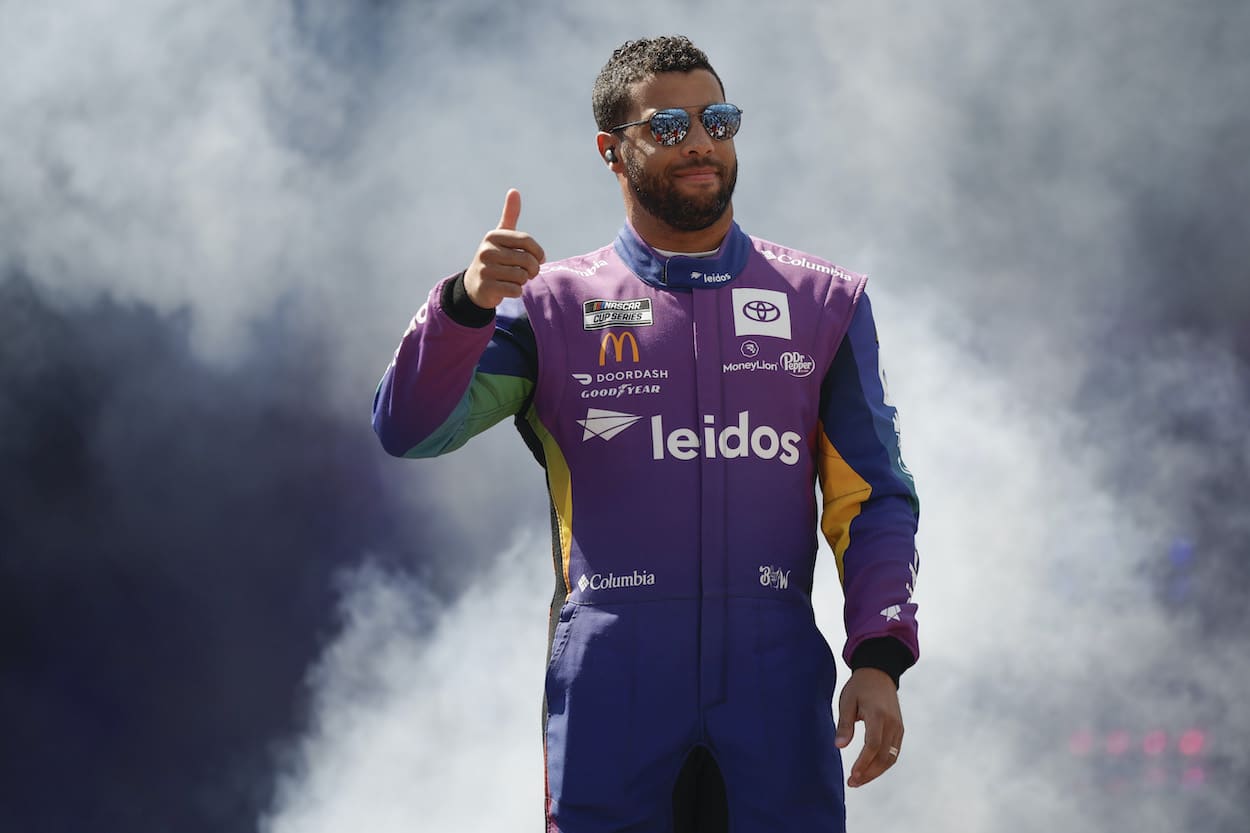 Michael Jordan Can't Hide Frustration After Watching Bubba Wallace & Co. Make Another Costly Mistake at Richmond
Bubba Wallace had a solid run going on Sunday at Richmond until a mistake late on pit road ended any hopes of a top-10 finish. 23XI Racing team co-owner Michael Jordan watched it all happen and couldn't hide his frustration.
Heading into Sunday's race at Richmond Raceway, Bubba Wallace was looking to rebound after an ugly race the week before at Circuit of the Americas, where he finished 37th, his third DNF in six races. 
Based solely on the final result at the 3/4-mile Virginia track, the No. 23 team improved and finished 22nd. But it could have been so much better. Instead, a late costly mistake on pit road set the team back. 23XI Racing team co-owner Michael Jordan was sitting atop the pit box and couldn't hide his frustration. 
Bubba Wallace struggles early in 2023
Bubba Wallace started the 2023 campaign confidently. That confidence took a hit early in the season-opening race at Daytona when the No. 23 car was involved in an early incident at the track where he's performed well throughout his career. The 29-year-old battled back, found himself in contention late, but was involved in a late crash and finished 20th. 
Unfortunately, it got worse a week later at Fontana when the car encountered mechanical problems and finished 30th. Wallace and the 23XI Racing team rebounded at Las Vegas for the first top-five result of the season with a fourth-place finish. That was followed by a 14th at Phoenix.
Since that race in the desert, the driver struggled to a 27th place at Atlanta and a 37th at COTA a week ago. After the race in Texas, the emotional driver suggested he needed to be replaced. 
Michael Jordan reacts to pit road penalty that sets back No. 23 team
With rain canceling practice and qualifying, Wallace started 28th at Richmond, a track where he's struggled and scored only a couple of top 15s in his previous nine appearances.
On Sunday, the No. 23 steadily made its way forward from the drop of the green flag and had moved up to 21st by the end of Stage 1. The second stage was much of the same, and Wallace improved 10 spots to finish 11th heading into the final segment.
Unfortunately, all of that momentum came to a screeching halt on the first pit stop in the last stage when a member of the No. 23 team reached over the wall to grab a tire but fell over onto pit road. NASCAR called the team for a safety violation due to the team member not wearing a helmet, and Wallace had to serve a pass-through penalty.  
Fox cameras caught the reaction of Michael Jordan on top of the pit box immediately after the incident as he closed his eyes and briefly shook his head in frustration.   
Wallace can look to last year for inspiration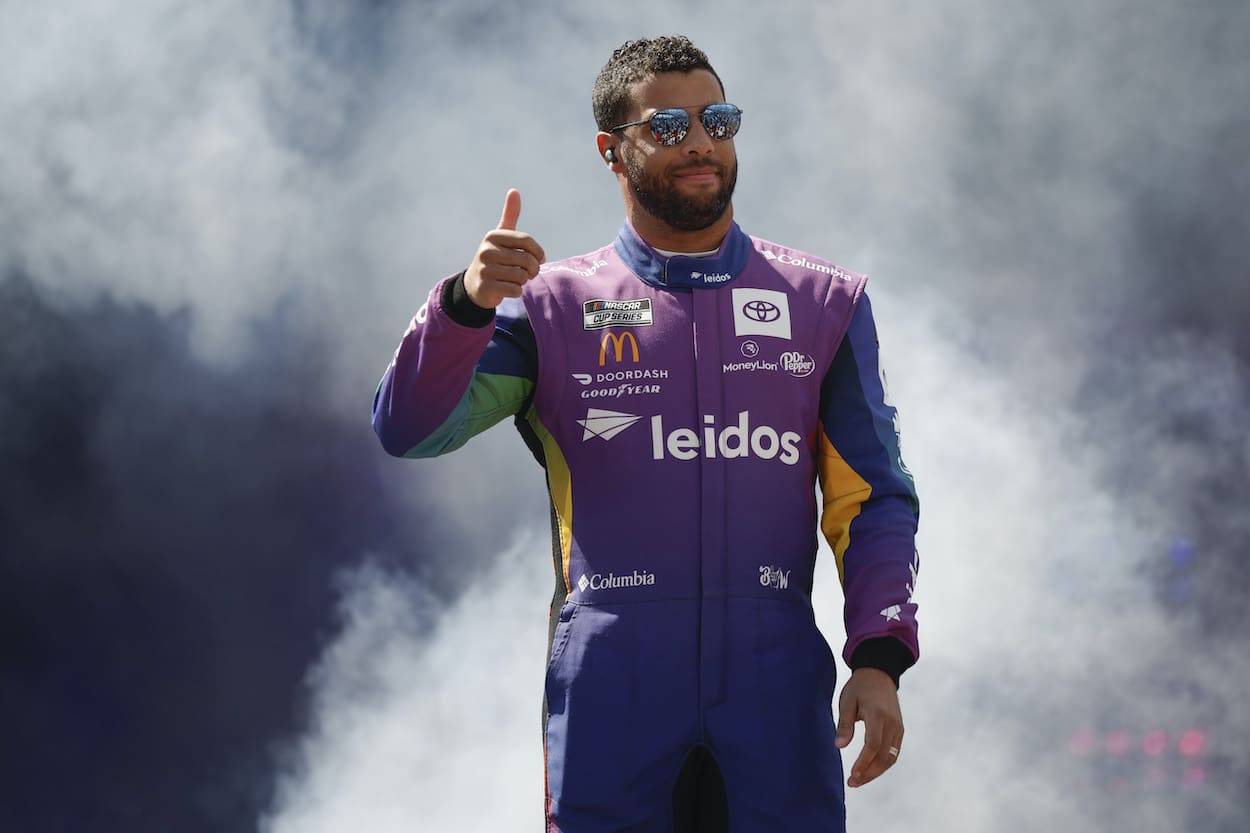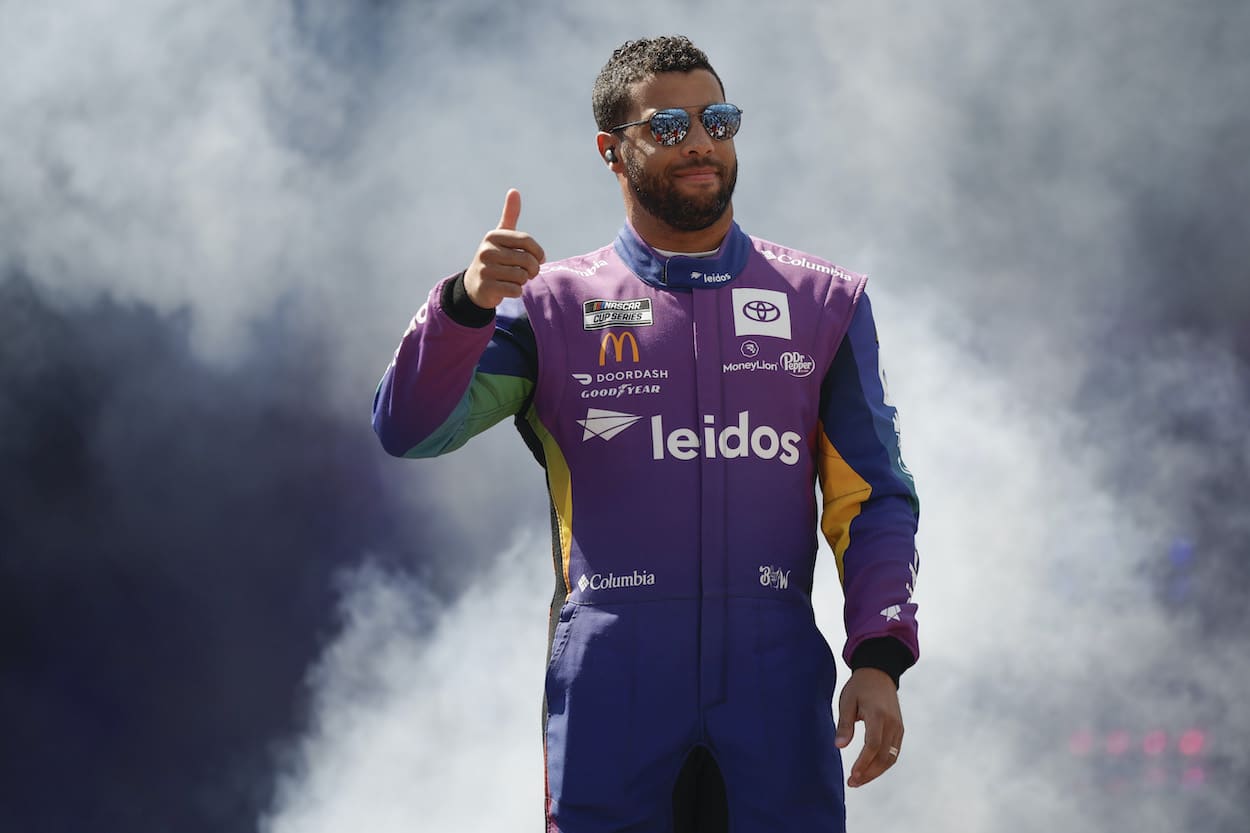 While this season has definitely not been the start he wanted or expected, Wallace can look back at last year's results and find some hope. He started 2022 slowly with four DNFs in the first half of the season. The driver turned things around at the halfway point and had the best stretch of his career, recording eight top-10 finishes, including four top-fives and a win at Kansas.
That second half of last year was why the driver and everyone in the organization were so confident. It hasn't worked out that way thus far in 2023, but it's still early. There's plenty of time to get things headed in the right direction for the 23XI Racing team.
But mistakes — whether caused by the driver or someone else on the team — have undoubtedly proven costly early in the year. Minimizing those is a must going forward. That should directly result in positive results and certainly less frustration from His Airness.
For the latest breaking news and information about NASCAR's three national series, check out @kdsportswriter on Twitter.