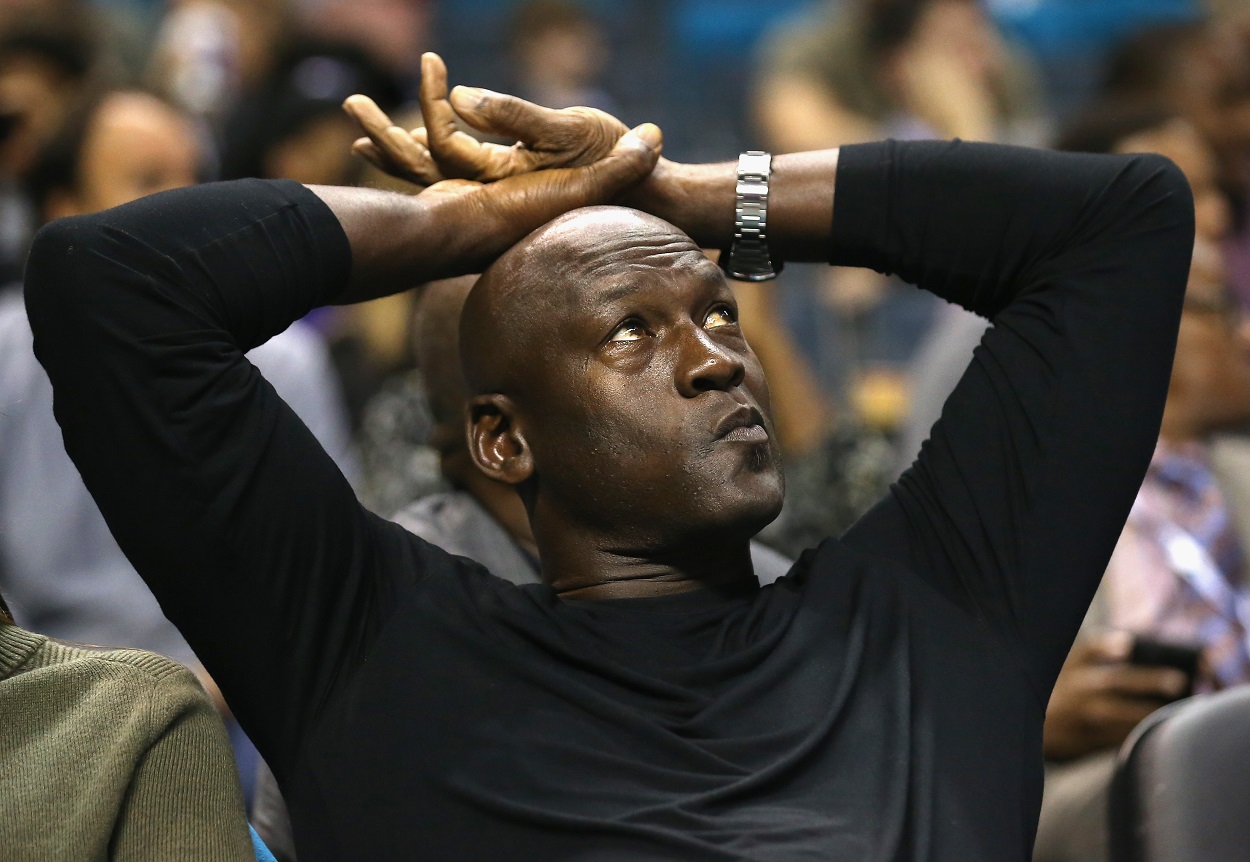 Michael Jordan Is Directly Connected to the GameStop Trading War and Has Been Bleeding Money for the Last Year
Michael Jordan, who has apparently lost hundreds of millions of dollars in the last year, is connected to the recent GameStop trade war.
Unless you haven't been on the internet at all this past week, you've undoubtedly heard about the madness on Wall Street in which Reddit users bought an insanely large amount of obsolete stocks in order to undermine hedge funds, most notably GameStop, which prompted multiple investment platforms to begin restricting trades on what they called "meme stocks." While some folks made a lot of money, others lost millions, including Charlotte Hornets minority shareholders Gabe Plotkin and Daniel Sundheim, who bought a stake in the team from Michael Jordan back in 2019.
Both have reportedly suffered major losses, which obviously affects the six-time NBA champion, who himself has lost quite a bit of money in the last year and now may have to find some new investors.
Michael Jordan sold a stake in the Charlotte Hornets in 2019 to Gabe Plotkin and Daniel Sundheim
Michael Jordan first bought a minority stake in the Charlotte Hornets franchise back in 2006, when the team was still known as the Bobcats. He took control of the basketball side of operations and maintained that control when he became the majority owner of the Hornets four years later, which made him the first former player to become the majority owner of an NBA franchise and also the league's only Black majority owner.
In 2019, Jordan sold a minority stake in the Hornets to hedge fund titans Gabe Plotkin, the founder and Chief Investment Officer of Melvin Capital, and Daniel Sundheim, the founder and CIO of D1 Capital, both of whom were hit hard by the GameStop trading war this week.
Charlotte Hornets minority owners Gabe Plotkin and Daniel Sundheim reportedly incurred massive losses in the GameStop trade war
For those unfamiliar with what took place in the GameStop trade war this past week, here's the short version of what went down.
GameStop, the video game retailer whose shares tanked back in December after the company failed to hit Wall Street estimates for quarterly revenue, was one of a few obsolete stocks that were targeted by subscribers of a Reddit forum called "wallstreetbets." The users encouraged one another to buy GameStop shares in droves in order to undermine hedge funds that had taken short-selling positions on the stock.
Charlotte Hornets minority owners Gabe Plotkin and Daniel Sundheim had both taken this position and stood to make money if the price went down on GameStop shares and lose money if it went up. Well, the price certainly went up as the Reddit users were able to drive up the GameStop stock price by 1700% in January, which resulted in massive losses for Plotkin and Sundheim, which could create some problems for Michael Jordan.
While there aren't as many details out there about Sundheim, CNBC reported that Plotkin's Melvin Capital, who closed out its short position on GameStop on Tuesday as a result of the short squeeze, had to have $3 billion infused from Citadel and Point 72 just to shore up its finances, although a report about a bankruptcy filing is said to be false.
So how does this affect Jordan? Well, according to Radio.com, there were rumblings that MJ might be looking to sell more of his Charlotte Hornets shares and that Plotkin and Sundheim might even be hoping to buy the team outright. Now, that's obviously just pure speculation.
But even if those things aren't true, there's now a strong chance that one or both of the minority owners may have to look into selling some part of their stake in the team to help cover the losses they incurred due to the GameStop situation. That could mean that Michael Jordan may need to start looking for some new investors.
Michael Jordan has reportedly lost $300 million in the last year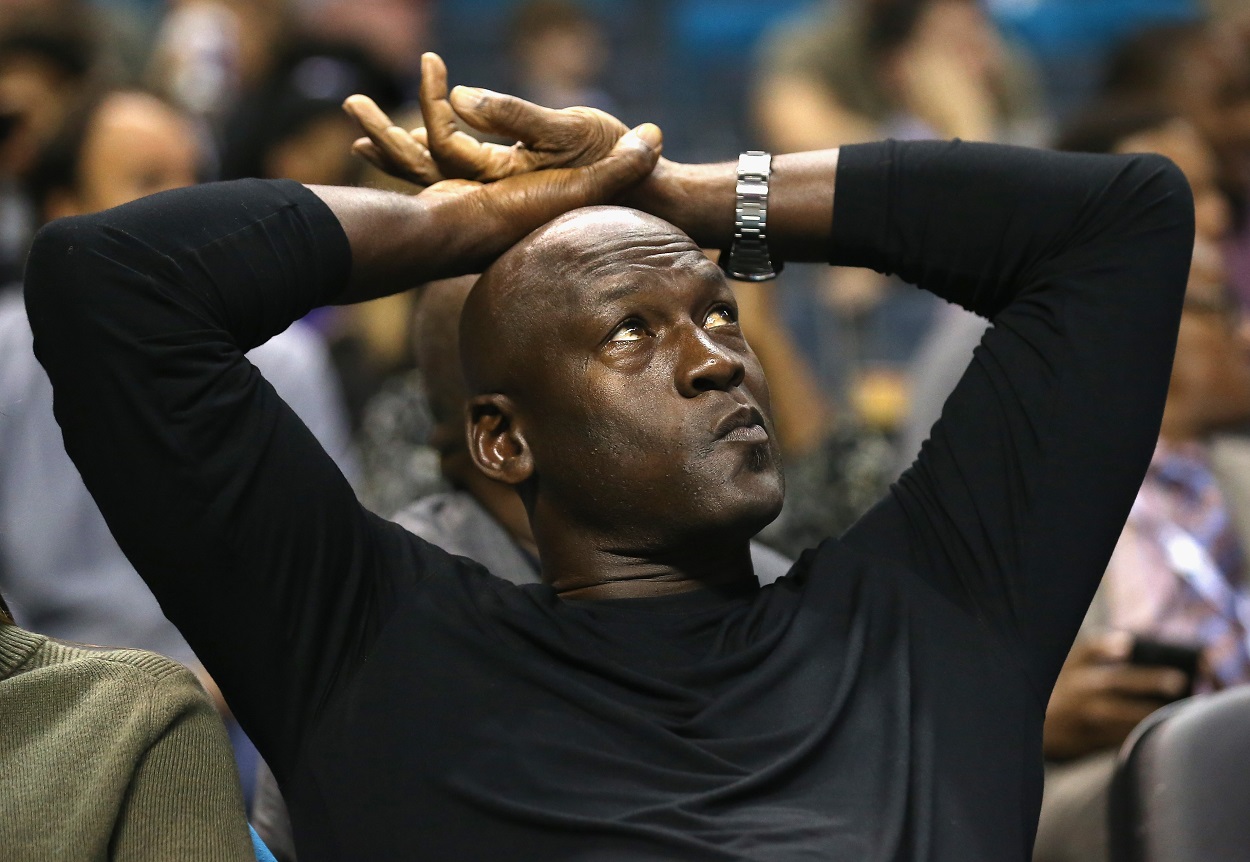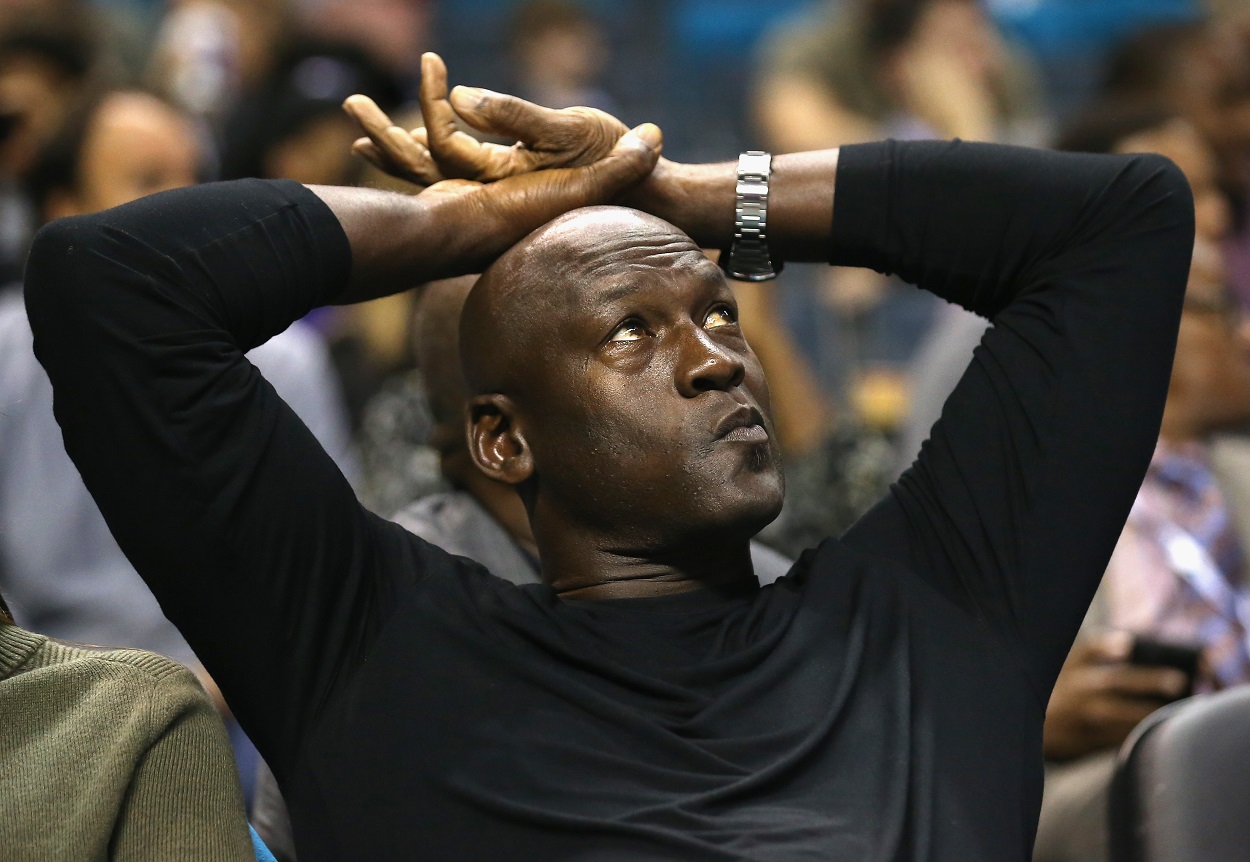 While Michael Jordan himself didn't lose any money during the GameStop trade war (that we know of anyway), it's not as if he's had the greatest year financially, at least when it comes to the Charlotte Hornets.
As it's been with every NBA team since the COVID-19 crisis began, the Hornets have been hemorrhaging money for close to a year now. It's been reported that Jordan's net worth has dropped by somewhere in the neighborhood of $300 million over the last year or so, which is perhaps the reason for the rumors that he might be looking to sell more stake in the team.
But it's not as if Jordan is going to go hungry anytime soon. Even with the $300 million loss, the two-time Hall of Famer is still worth around $1.6 billion according to Forbes, which still makes him the richest retired athlete on the planet.