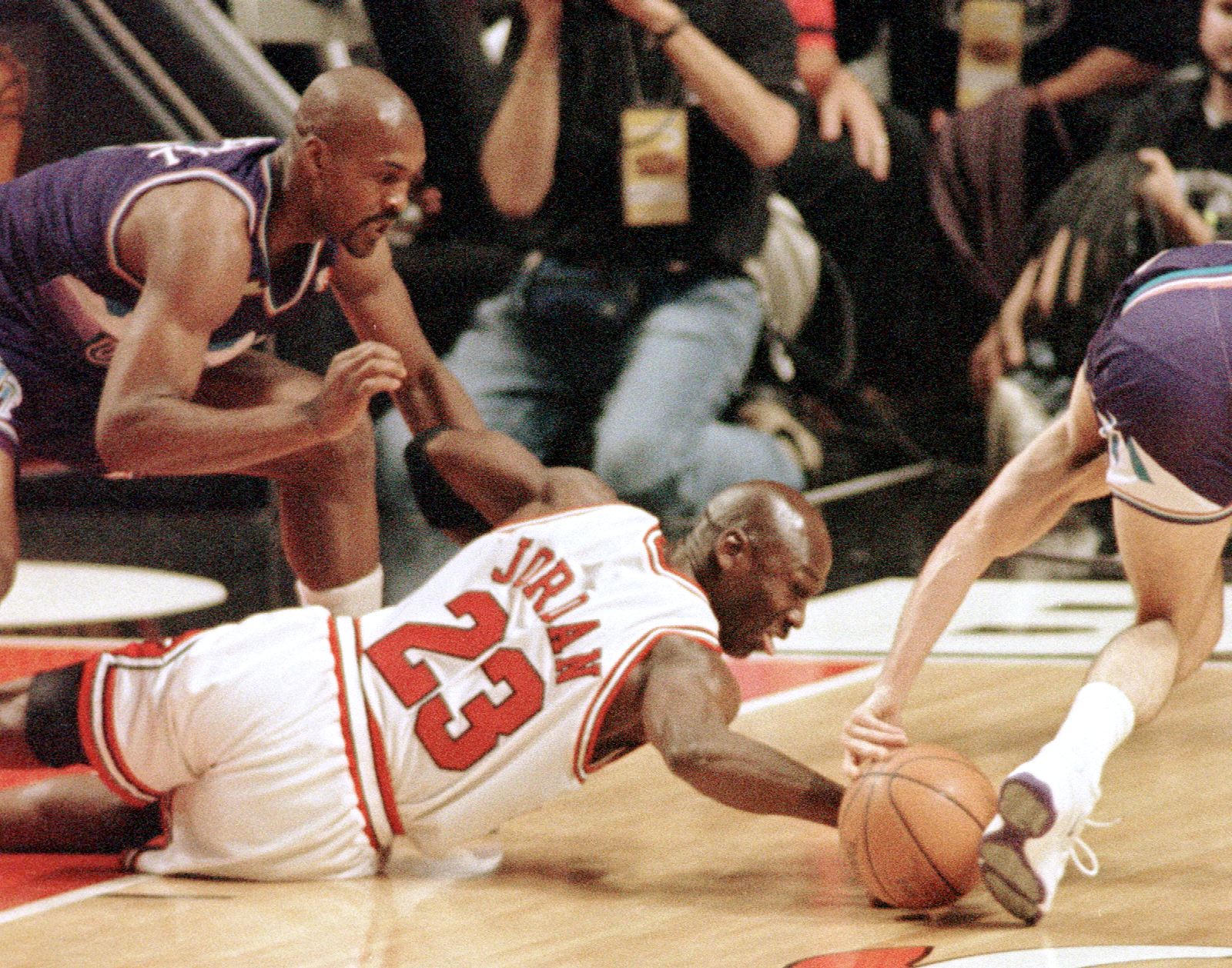 Michael Jordan Item Purchased for $6 Could Fetch $2.5 Million
A Michael Jordan item purchased for $6 could command $2.5 million during an upcoming auction.
It's been 18 years since Michael Jordan played his final NBA game, yet his popularity still soars. He's still one of the most prominent figures in the game as the owner of the Charlotte Hornets. Jordan is still widely regarded as the GOAT of the NBA, and it shows as his memorabilia is still very much in high demand.
Michael Jordan turned the NBA into a global game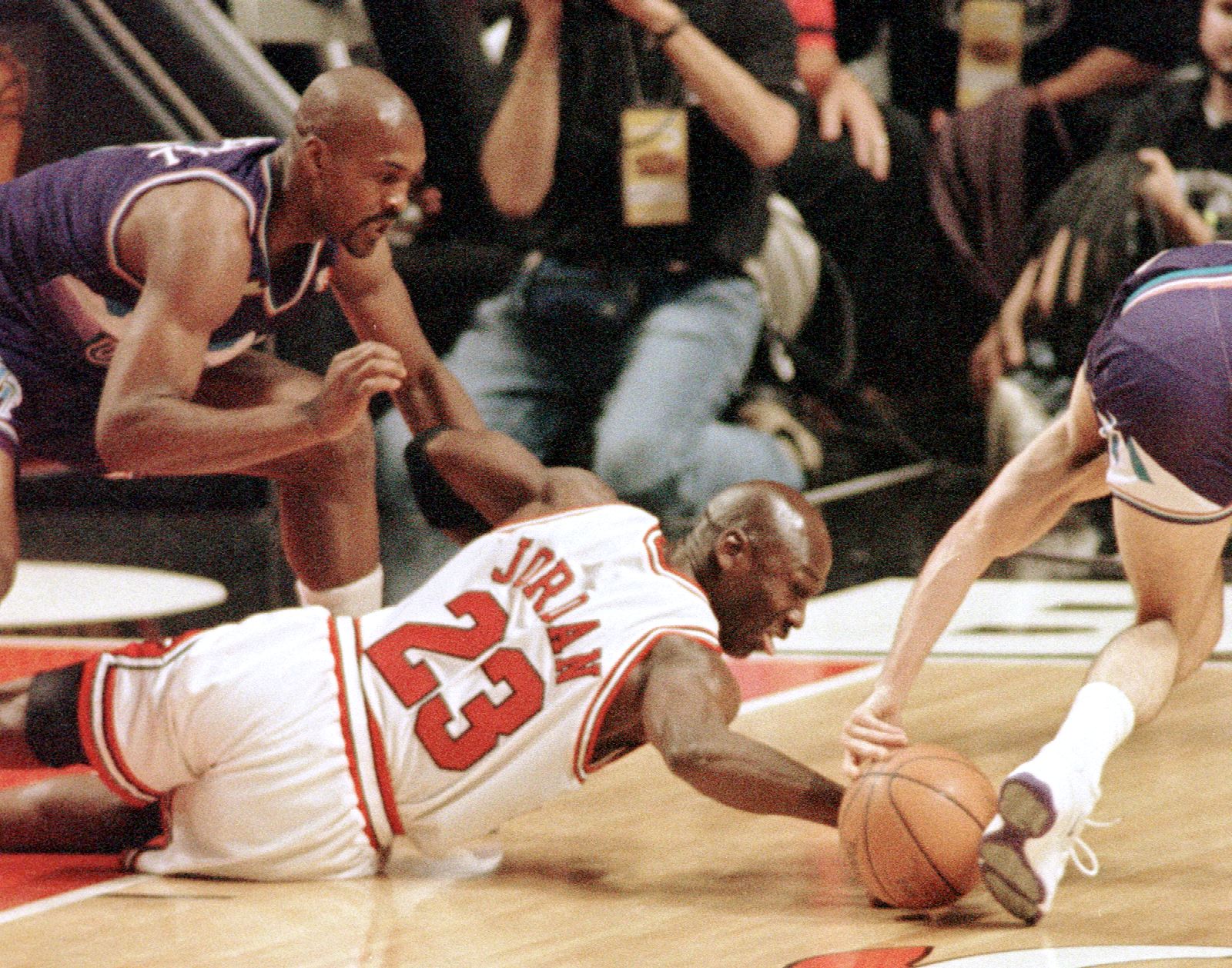 Jordan was more than just a scorer and a high-flying dunk artist. First, he turned the Chicago Bulls into a winner. Then, he built the NBA into a global machine.
Jordan guided the Bulls to six NBA championships by way of a pair of three-peats. Sandwiched between those two sets of titles was a one-year professional baseball career. When he returned to the NBA, it was like he didn't miss a beat. In his three full seasons after his baseball stint, Jordan led the NBA in scoring.
While he was dominating on the court, Jordan was helping the league off it. He became a world-known figure, sparking interest in the league everywhere. He played a major role in getting the NBA bigger television contracts, which led to higher player salaries. Jordan became the face of the NBA.
Jordan card going up for auction and could fetch $2.5 million
A Jordan trading card purchased from a $6 pack will be one of the many unique items up for auction beginning May 3 when Goldin Auctions launches its Elite Auction. The all-time single auction record is expected to be shattered as the Jordan card and many other one-of-a-kind items will be place on the market.
The Jordan card was originally purchased 23 years ago in a pack that cost $6. The card is a 1997 Upper Deck game-used autographed patch card. The card features a three-colored patch from Jordan's All-Star Game jersey. It is graded an 8 by PSA with a graded 9 autograph. The card is numbered 21 of 23 made.
According to the Goldin Auctions press release, the card is one of the most valuable Jordan cards in existence. The company said it could fetch as much as $2.5 million.
The Jordan card is just one of many valuable items to be auctioned off
While the Jordan card is expected to command more than $2 million, it's not the item that's likely to bring in the most money. The auction is centered around a 1909-11 T206 White Border Honus Wagner card, which is widely considered the most valuable and most in-demand card. It's graded a PSA 2. The bidding for that card starts at $1 million and could exceed $5 million.
Other items to be auctioned off at Goldin Auctions are a complete set of 1986-87 Fleer Basketball cards that contain Jordan's rookie. All cards in the set at graded PSA 10. Mickey Mantle's first Topps card and LeBron James' first 'Exquisite Collection' rookie card are also up for grabs.
"This is easily the best and most diverse group of collectibles I've ever sold at one time, and I've been doing this for more than 40 years," said Goldin Auctions Executive Chairman and Founder Ken Goldin. "I wouldn't be surprised if we catapulted past $50 million in total sales and once again set the bar and redefined what's possible in the collectibles industry. If you're serious about this hobby, you'll be tuned in to our Elite Auction because you're not going to want to miss history."