Michael Jordan Is Considered the NBA GOAT, but He Was Only the Highest-Paid Player in the League for 2 of his 15 Seasons
The best player in any particular sport is more often than not the highest-paid player in their respective league. Mike Trout. Steph Curry. Patrick Mahomes. It just makes sense that the most important player is rightly compensated for their dominance, but that wasn't the case for Michael Jordan during his NBA career.
Jordan is one of the most underpaid athletes to ever compete in professional sports. Even though he was the undisputed best basketball player in the world throughout the 1990s, Jordan was only the highest-paid player in the NBA twice over his 15 seasons in the league.
Wait, what?
Michael Jordan earned $93.7 million in the NBA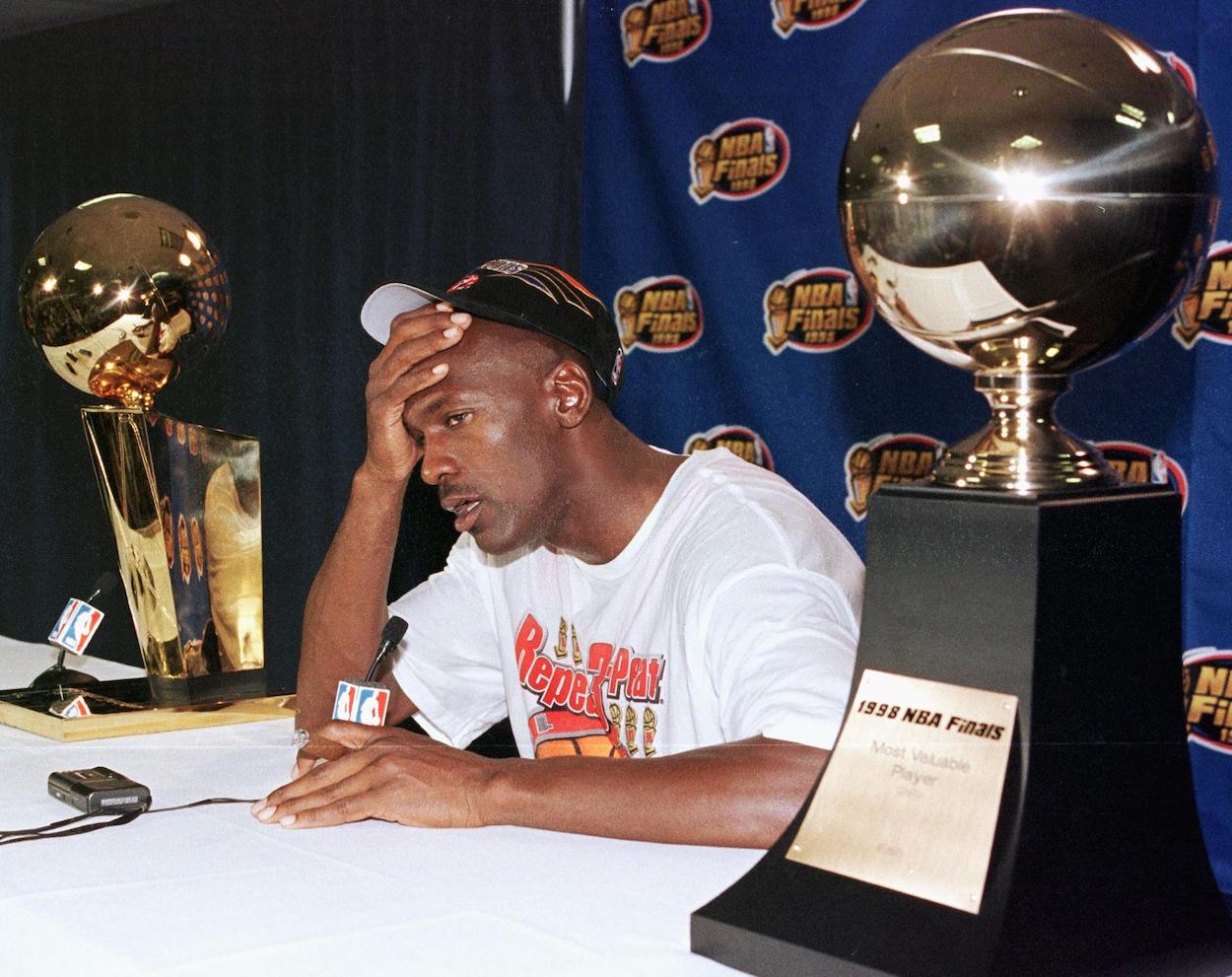 RELATED: Michael Jordan Followed a Strict Diet During His Playing Career but Was Allowed a Specific Culinary Privilege
The best NBA players nowadays make hundreds of millions of dollars in their sleep. NBA contracts consistently exceed $30 million annually, with the best in the sport earning upwards of $40 million every year. Steph Curry, the highest-paid player in the league based on annual salary, will make more than $43 million this season alone.
But it wasn't always this way.
Back in the early 1990s, the most lucrative contracts barely exceeded $10 million per year. Magic Johnson made history in 1994 when he became the first NBA player to earn more than $10 million in a single season. The Lakers legend earned $14 million that year.
Michael Jordan, on the other hand, earned just $13.75 million combined over four seasons from 1991-94. In 1996, Jordan was finally rightly compensated with a $30.1 million contract. He earned more money during the 1996 season than he did in the previous 12 seasons combined.
Jordan went on to earn a total of $93.7 million in the NBA. For what he accomplished in a Chicago Bulls uniform, though, that number should've been closer to $937 million.
Jordan was only the highest-paid player in the NBA for two of his 15 seasons
RELATED: Gary Payton Took His Epic Trash Talk Too Far When He Threatened to Pull a Gun on His Own Teammate and Kill His Family
There's no debate that Michael Jordan was the best player in the NBA throughout the '90s and for most of his NBA career. Fourteen All-Star appearances, five MVP awards, and six titles speak for themselves.
But, incredibly, Jordan was only the highest-paid player in the NBA for two seasons of his 15 in the league. He earned over $30 million in 1996 and 1997, but none of his other seasons surpassed $4 million.
Jordan can't complain with a $1.6 billion net worth
RELATED: Michael Jordan Proved Leroy Smith Was No Myth by Giving Him a Hall-Of-Fame Shoutout
Jordan surely has a bone to pick with the Bulls and the NBA for how severely underpaid he was as a player, but it's hard to imagine he's worried about that now with how successful he's been in retirement. Today, Jordan is worth a whopping $1.6 billion, making him the richest former athlete in the world.
All's well that ends well, right?
Earnings figures courtesy of Spotrac.