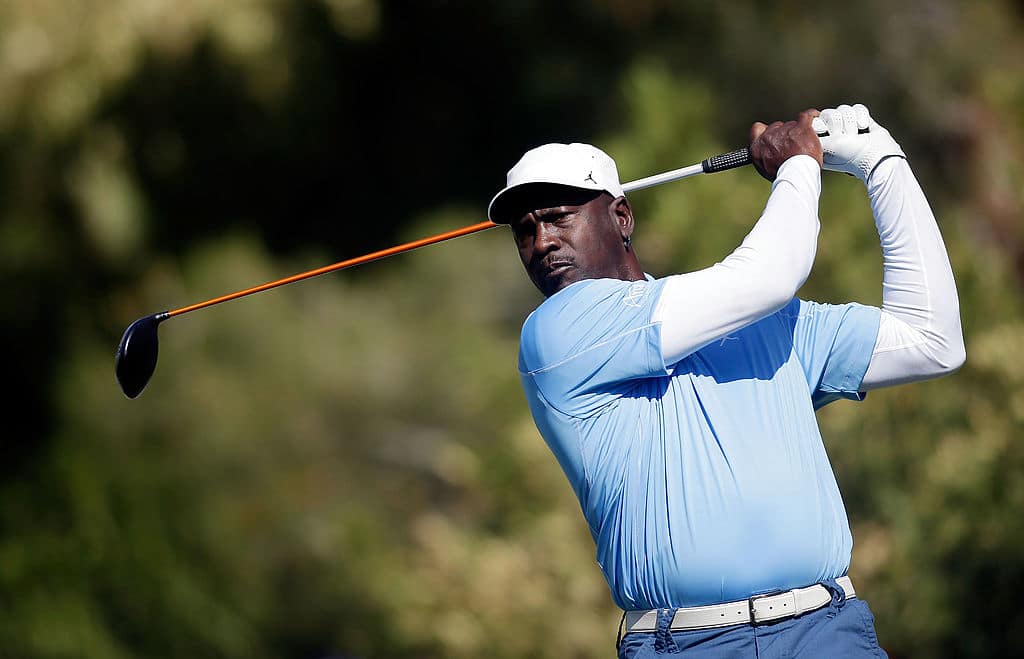 Michael Jordan Made J.R. Smith Feel Like a Child, Then Talked Some Low-Key Trash
Even in retirement, Michael Jordan is more than willing to talk a bit of trash. Just allow J.R. Smith to explain what happened while golfing.
For most basketball fans, even a brief encounter with Michael Jordan would seem like a dream come true. Spending some more time with the living legend — let's say hitting the golf course with him — would truly be a once-in-a-lifetime experience. J.R. Smith, however, had a less than happy time on the links with MJ.
As the New Jersey native tells it, Jordan hit him with quite the one-two punch. Not only did Mike outplay Smith, taking his money, but he also hit him with some biting trash talk.
Want to know more? Allow Smith to explain.
J.R. Smith was awed by Michael Jordan before being trash-talked by the living legend
While he was never quite an NBA superstar, it's safe to assume that J.R. Smith feels pretty confident about his life and career. Competing against Michael Jordan, however, can make everyone feel a bit small. And while Smith and His Airness didn't overlap in the Association, they did get to go head-to-head on the golf course.
"It was one of the most childish feelings I felt as a grown-ass man," Smith told Complex. "That's Mike, bro. I couldn't stop looking at him like, 'Yo he got the Jordans.'"
That admiration, however, didn't inspire MJ to pull any punches. When the games begin, His Airness is always going to go for the jugular.
"He smoked me," Smith continued. "He threw this jab at me low-key. So we were betting right and I doubled down on one of my bets. He said, 'Alright, what's the game?' I'm like, 'We gon' play a Nassau.' I said, 'Whoa, $100, not $1000.'"
At that point, Jordan went in for the kill.
He said, 'I know what you meant… You had a good career, not a great career. What do you want me to say?'

J.R. Smith remembering Michael Jordan's trash talk
And while that blow could sting anyone, Smith seems to have taken things in stride.
"It was great for me," he added.
Jordan was also on the receiving end of some golf-course trash talk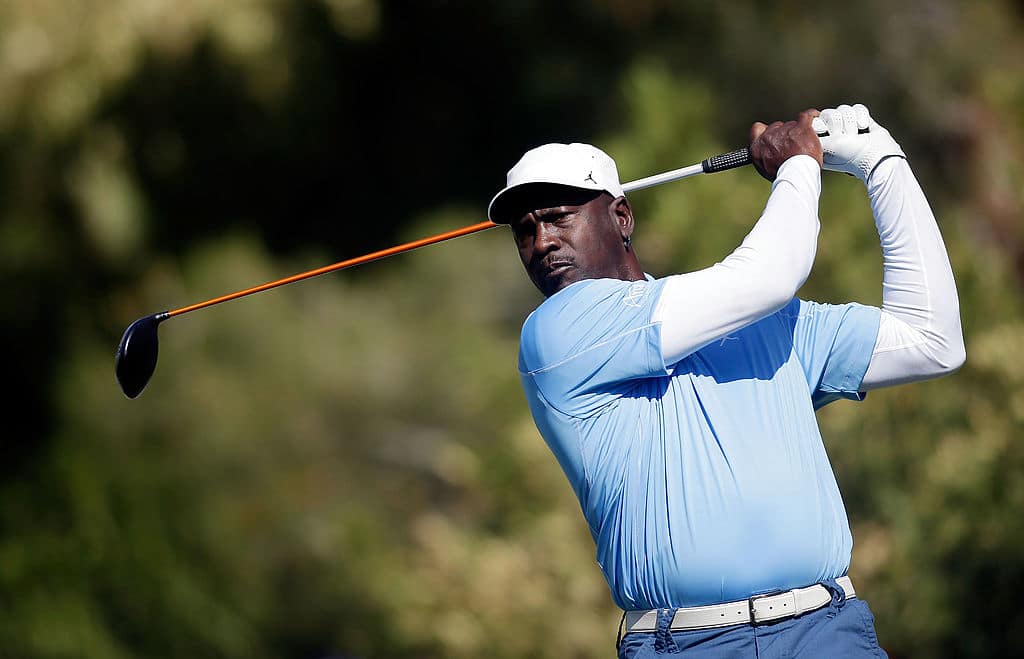 Based on his NBA persona and J.R. Smith's story, it's easy to imagine that Michael Jordan was the only one talking smack on the golf course. On at least one occasion, though, he was taking it rather than dishing it out.
As the story goes, Bill Russell wasn't a natural golfer but honed his craft over time. He played in some pro-ams over the years and would occasionally hit the course with Jordan. That pairing set the stage for some trash talk from the more senior man.
"I think he is a great player, and I have the ultimate regard for him," the Celtics great explained, according to a Golf.com write-up. "We were out in the middle of the golf course; they had just won the championship. He says, 'You know we're going to go after your record.' I said, 'Which one?' … You know, we won 11, but we won eight straight. I don't think you'll live long enough to get either one of those."
While it's not clear how MJ responded, he had to take it on the chin. His resume may have outshined J.R. Smith, but no one can touch Bill Russell's championship rings.