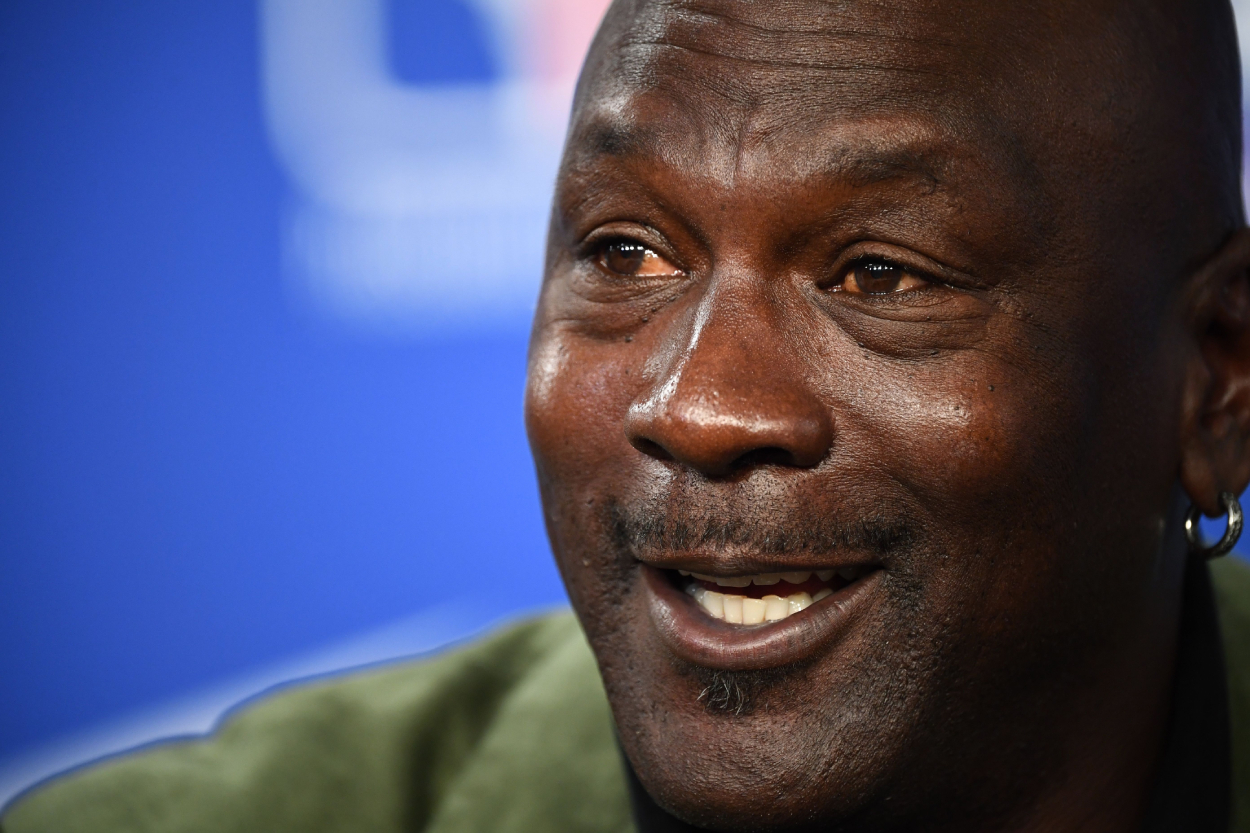 Michael Jordan Honestly Reveals Why He's Still Surprised By 'The Last Dance': 'I Always Thought That People Would Not Understand'
'The Last Dance' docuseries on Michael Jordan and the Chicago Bulls took the world by storm in 2020, as basketball fans got an inside look at what made MJ so great during his legendary NBA career. Although we are over a year removed from it, MJ recently revealed why he's still surprised by the doc.
The Last Dance docuseries about Michael Jordan and the Chicago Bulls took the world by storm in 2020. It allowed older basketball fans to relive Jordan's glory days and gave the younger audience a quick history lesson.
However, it also caught MJ off guard, but in a good way. During a recent interview, the man himself admitted that he's still surprised by how fans reacted to the doc, and he also revealed why their reaction wasn't what he expected.
'The Last Dance' took the world by storm in 2020
The combination of Michael Jordan's iconic Bulls legacy and sports being on a hiatus due to the COVID-19 pandemic resulted in The Last Dance becoming a massive hit in 2020.
In fact, during its initial run on ESPN, it became the network's most-viewed documentary of all time, averaging 5.6 million viewers throughout each of its 10 episodes, according to Variety.
The series allowed fans to see each person who played a role in making the Bulls so great, as it looked at stars like MJ, Scottie Pippen, Dennis Rodman, Phil Jackson, and even former Bulls general manager Jerry Krause. We learned more about all of them and how they helped the dynasty become as dominant as it was, even if the filmmakers didn't always paint them in the best of lights.
However, we also got an inside look at Jordan's relentless mentality and work ethic. He did whatever it took to win and wanted to become the best player he could possibly be in the process, which was arguably the greatest ever.
But going into the airing of the doc, MJ feared he would be misunderstood.
Michael Jordan is still surprised by the fan reaction to 'The Last Dance'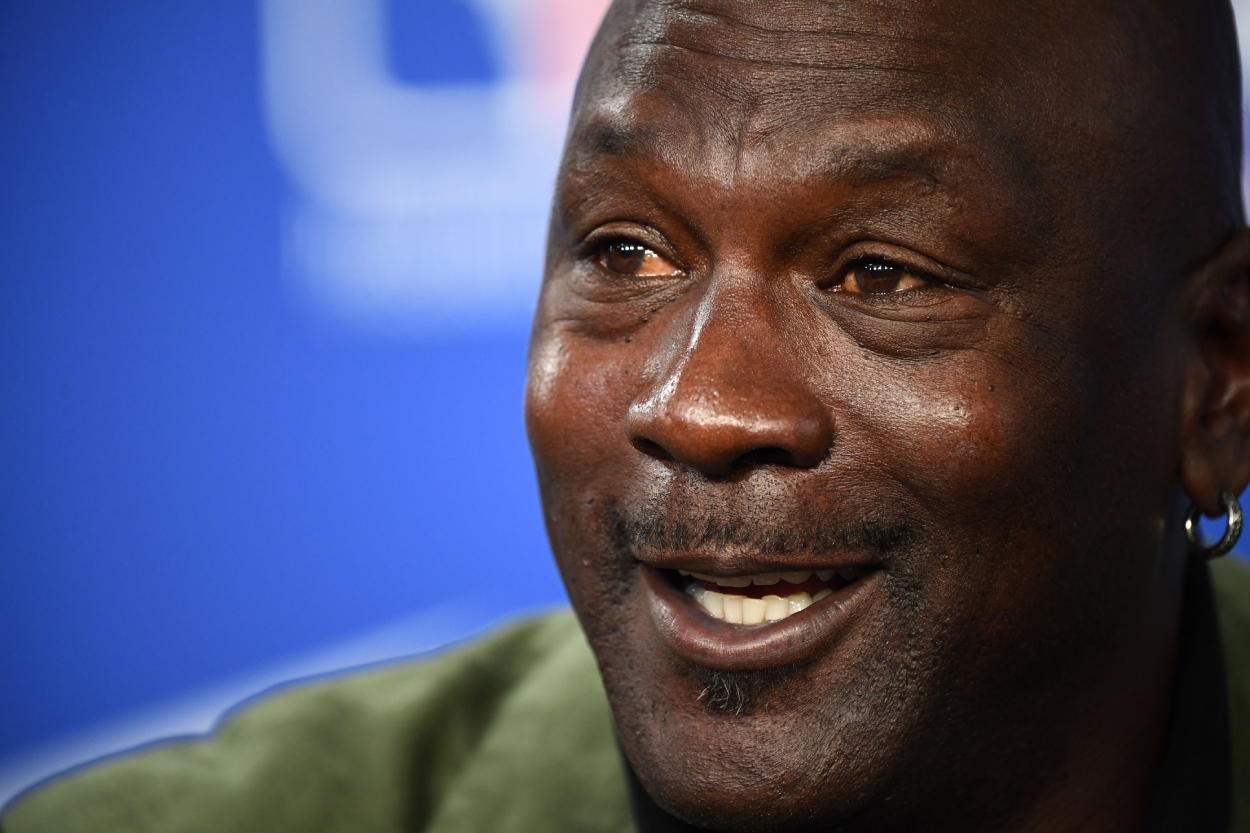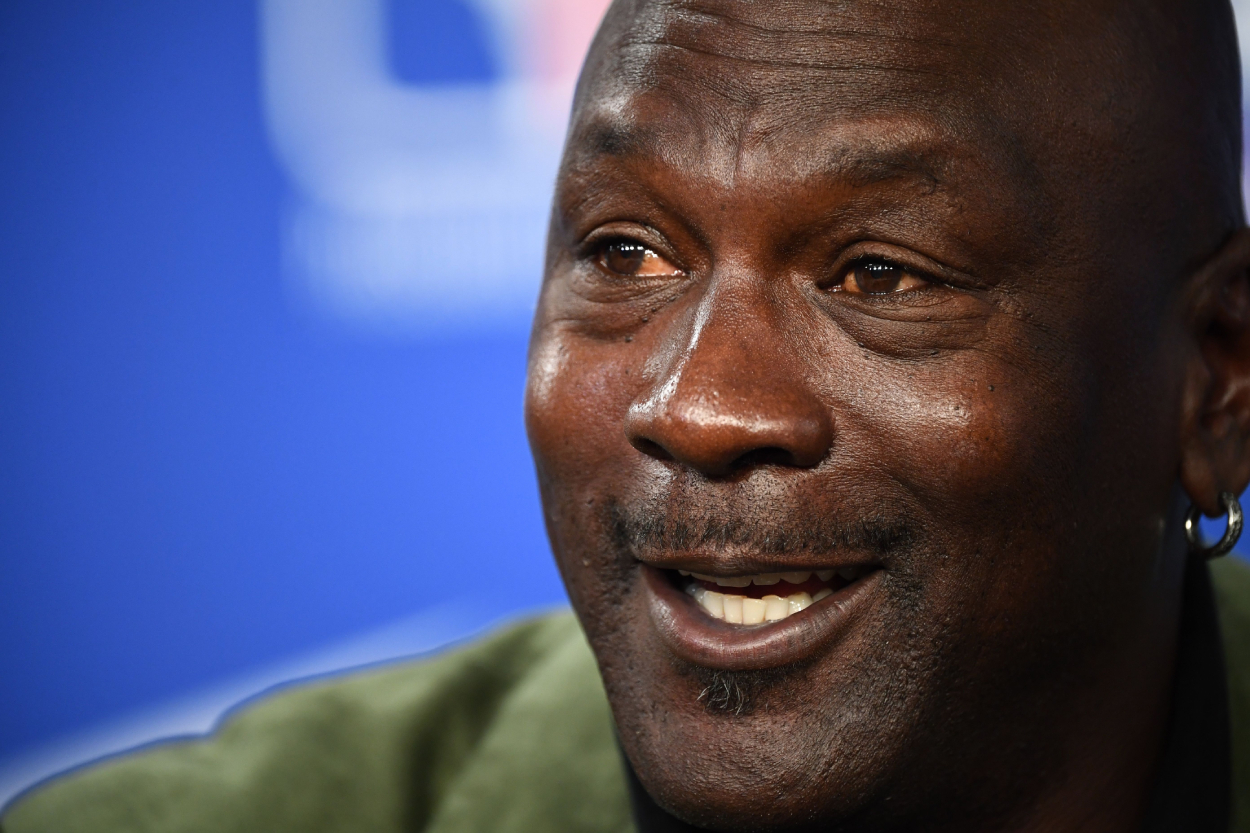 The Last Dance aired over a year ago, but it has since become ingrained in the fabric of the NBA. LeBron James has, of course, continued receiving comparisons to Jordan, but players like Kevin Durant have as well.
Although we're now so far removed from its initial airing, Jordan recently said that he's still surprised by the fan reaction to it.
"I always thought that people would not understand my passion for the game, my passion for winning," Jordan said on the Oct. 11 episode of Today.
MJ also reflected on how the series changed the way fans view him.
"I think they saw my desire to win on a consistent basis," Jordan said. "And every time I stepped on the floor, I represented my family, the Chicago Bulls, the NBA because my desire was strong."
Maybe the Hall of Famer thought fans would think he was a jerk for the way he acted, but The Last Dance just added to his lore. His mentality made him one of the greatest basketball players of all time.
Michael Jordan's mindset made him an NBA GOAT
Michael Jordan did whatever it took to win in his career, and we saw that in The Last Dance. Whether it was by making up fake beefs in his head just for extra motivation or pushing his teammates a little too far, His Airness had no restrictions when it came to winning championships.
That mentality paid off, too. The No. 3 pick in the 1984 draft earned 14 All-Star selections, five MVP awards, a Defensive Player of the Year Award, six championships, and six Finals MVPs. He also led the NBA in scoring 10 times and steals three times while ranking fifth in NBA history in total points (32,292) and No. 1 in career points per game (30.1).
Some fans might not have liked his approach to the game, but no one can argue with his results; Jordan's resume is as good as anyone's in NBA history. It took a lot for him to become an NBA GOAT, and his mentality played a massive part in it.
Stats courtesy of Basketball Reference