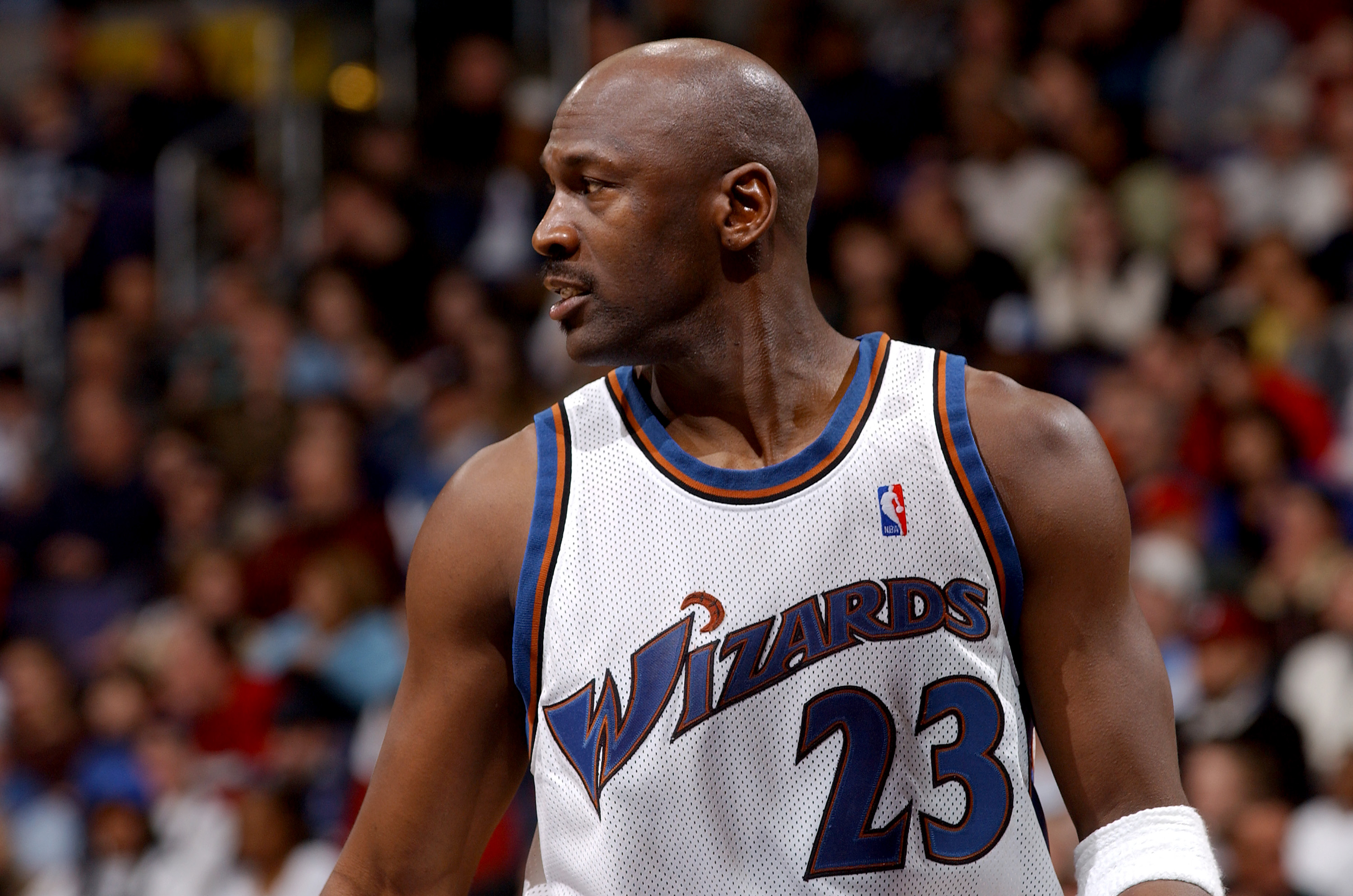 Michael Jordan Shows He Still Listens to His Mother
Chicago Bulls all-time great Michael Jordan is still showing he listens to his mother.
Michael Jordan has always been a leader. With the Chicago Bulls, he led the team to six NBA titles as Chicago's most dominant player of all-time. Jordan is now the leader of the Charlotte Hornets as the team's owner. He's been making basketball decisions since his playing days, although he made one recently that didn't sit too well with his mother.
Michael Jordan is a basketball legend
After a storied college basketball career at North Carolina, Michael Jordan made a name for himself in the NBA. Jordan was the third overall pick in the 1984 NBA draft, selected by the Chicago Bulls. Hakeem Olajuwon and Sam Bowie were the two players selected before Jordan.
Jordan went on to become arguably the best player in NBA history. He spent 15 seasons in the NBA, the first 13 with the Bulls. Twice, he retired from the league, only to return. He was an NBA All-Star in every season except for the year after he took off to play professional baseball when he was limited to 17 games.
Jordan is a six-time NBA champion. He's also a five-time MVP winner and a 10-time scoring champ. Jordan finished his stories career with the Bulls with a 31.5 points-per-game average. Three times, he led the league in steals. Jordan was inducted into the Naismith Basketball Hall of Fame in 2009.
ESPN's 'The Last Dance' gives behind-the-scenes look at Jordan
The Last Dance, a sports documentary directed by Jason Hehir and aired on ESPN in April, was must-see TV for NBA fans, particularly fans of Michael Jordan and the Chicago Bulls. The series aired never-before-seen videos of the Bulls in their quest for their sixth championship. While the series earned rave reviews, not everyone involved was happy.
Scottie Pippen, Jordan's longtime teammate and right-hand man, was "wounded and disappointed" by his portrayal, according to ESPN. Jordan, at one point in the series, labeled Pippen "selfish." Another teammate, Dennis Rodman, said Pippen was anything but selfish.
"Scottie was so underrated — and so underpaid," Rodman said, according to ESPN. "He should be holding his head up higher than Michael Jordan in this documentary. I think a lot of people are now realizing what he went through. The kid was a hero, in a lot of ways, during those great Bulls runs."
Jordan shows he still listens to his mother
The Last Dance director, Jason Hehir, spoke about what it was like to interview Michael Jordan for the series. According to NBC Sports, three different interviews with Jordan were shown within the first six episodes. In the first interview, Jordan has a drink and a cigar off to the right. In the next two interviews, both the cigar and drink are gone.
Hehir addressed that particular issue on "The Jalen & Jacoby Aftershow" back in May. Hehir said it wasn't done to help Jordan's image. It was a directive from Jordan's mother.
"He couldn't have a cigar on set because his mom got mad at him," Hehir said. "He said, 'I can't have the cigars today because my mom got mad at me because she saw me smoking a cigar.'" Mom knows best, even if you're Michael Jordan.