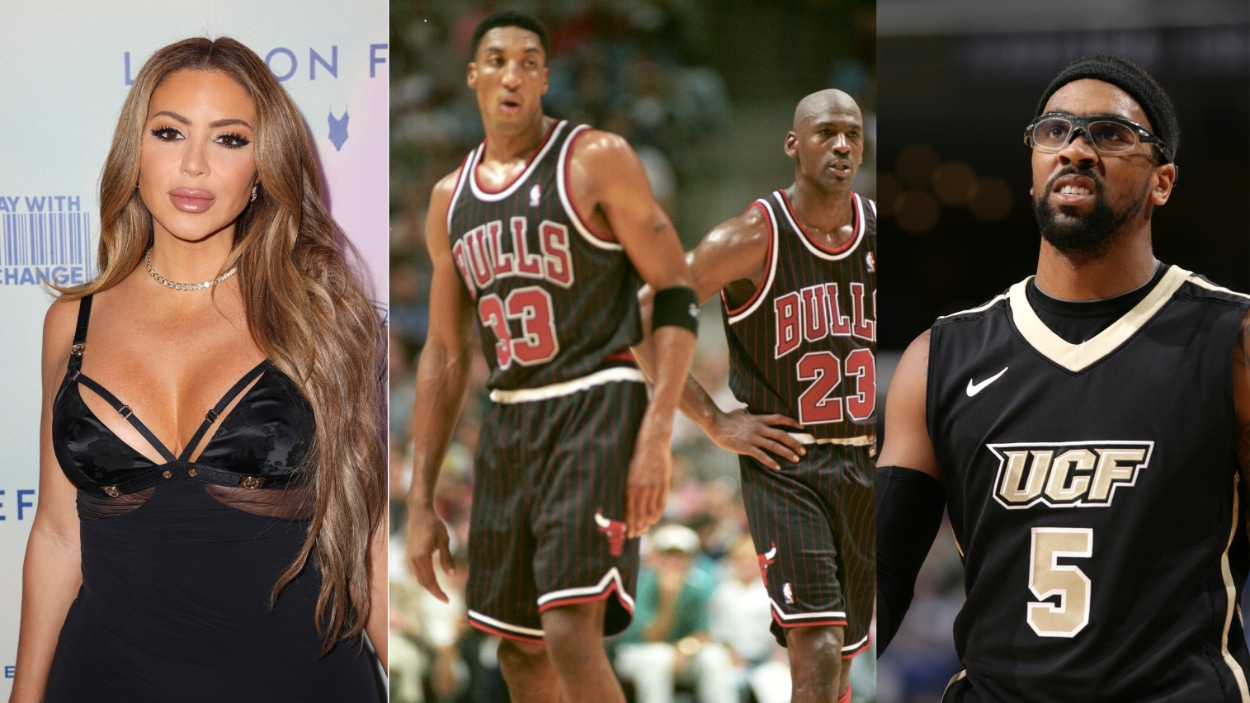 Michael Jordan's Son Marcus Jordan Might Be Dating Scottie Pippen's Ex-Wife Larsa Pippen, According to Bombshell TMZ Report
Michael Jordan and Scottie Pippen seem to be (publicly) getting along better lately, but a salacious TMZ report could change that fast.
Michael Jordan and Scottie Pippen were the perfect teammates on the Chicago Bulls of the 1990s. The pair won six NBA championships together and became as synonymous a duo as Batman and Robin. Unfortunately, the pair's relationship has broken down over the past 20 years over fights and slights real and imagined.  
Following Jordan's 2020 The Last Dance documentary and Pippen's subsequent media tour, it seemed like the relationship couldn't get any worse. 
Well, if a new bombshell report from TMZ is right, and Michael Jordan's son Marcus Jordan is dating Scottie Pippen's ex-wife, Larsa Pippen, things might be about to get a lot worse. 
TMZ reports Michael Jordan son dating Scottie Pippen ex-wife
Michael Jordan and Scottie Pippen are two of the most famous athletes in American sports history. Michael's son Marcus, now 31, was a decent college basketball player at the University of Central Florida who, in his best season, averaged 15.2 points, 3.3 assists, and 2.8 rebounds. 
Scottie Pippen's ex-wife, Larsa, is a 48-year-old reality TV star who's been featured on The Real Housewives of Miami and is best known for her appearances as Kim Kardashian's friend on Keeping Up with the Kardashians. 
On Sunday, September 4, 2022, the world's leading gossip site, TMZ, reported that Larsa and Marcus had lunch in Miami on what seemed to be a double date: 
Larsa Pippen was spotted Sunday at Zuma — a Japanese restaurant right in the heart of downtown — with none other than Marcus Jordan … and the two of them, we're told, appeared to be on a double date of some sort with another couple at their table.

via TMZ.com
The gossip site did include the caveat that "there were no obvious signs of PDA between them. However, our sources say Larsa seemed to be trying to keep a low profile and got a little skittish when she realized folks had spotted her/were taking pics."
Larsa and Scottie Pippen split up years ago and officially divorced in 2021, so there seems to be no cheating or bad behavior involved if Larsa and Marcus were on a date. That said, with the bad blood between Scottie Pippen and Michael Jordan these days, fans will assume this has to be a bit awkward. 
The former Bulls bad blood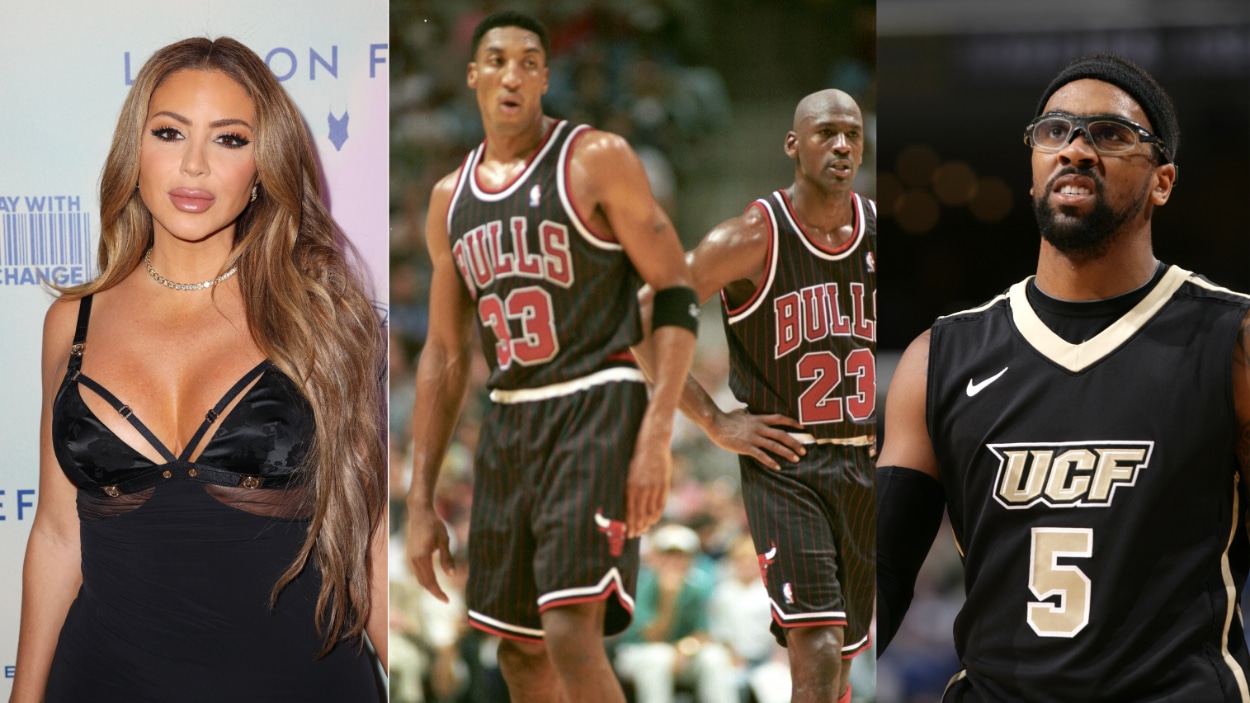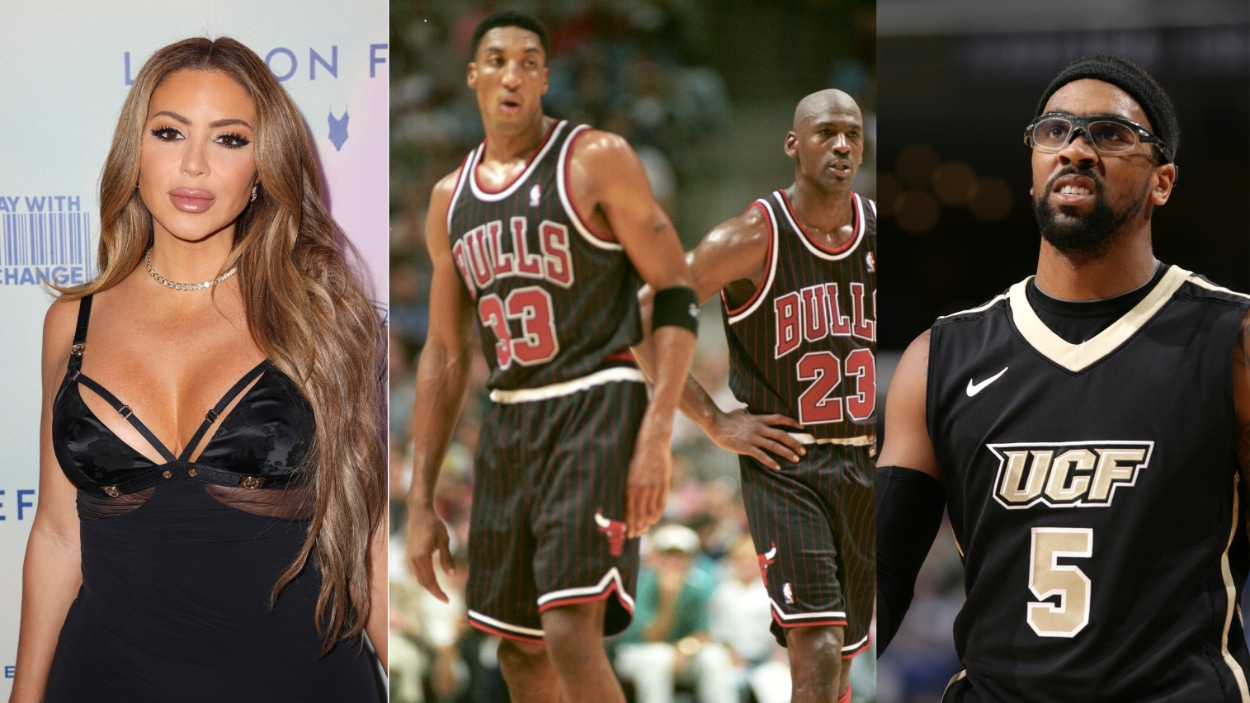 Michael Jordan and Scottie Pippen won six NBA titles, playing together between 1987 and 1998. While both on the court, the Chicago Bulls won 74.4% of their games (514-177), per Statmuse. 
Despite the pair's success together, the ensuing years since Michael and Scottie went their separate ways at the end of the Bulls' run haven't been kind to their friendship. 
The two had been relatively quiet on the state of their relationship during the first two decades of their post-Bulls lives. However, the 2020 Jordan-centric docuseries, The Last Dance, changed all that. 
In the doc, Michael Jordan was critical of Scottie Pippen on many levels. While the GOAT did give Pippen credit for being a perfect partner on the floor, MJ criticized Pippen for several things, including the handling of his contract situation, dealing with his injuries, and his leadership skills. 
Following the doc, Scottie went on the offensive (in a very defensive way), calling out Michael for being a bad teammate and refusing to give others credit. He attacked MJ in multiple interviews and in his memoir. 
While Scottie Pippen has recently cooled the rhetoric and said some positive things about Michael Jordan in more recent times, the détente between the two Bull superstars seems tenuous at best. 
If these recent TMZ rumors are true, the next round in the Jordan vs. Pippen feud could be coming soon.  
Like Sportscasting on Facebook. Follow us on Twitter @sportscasting19 and subscribe to our YouTube channel.