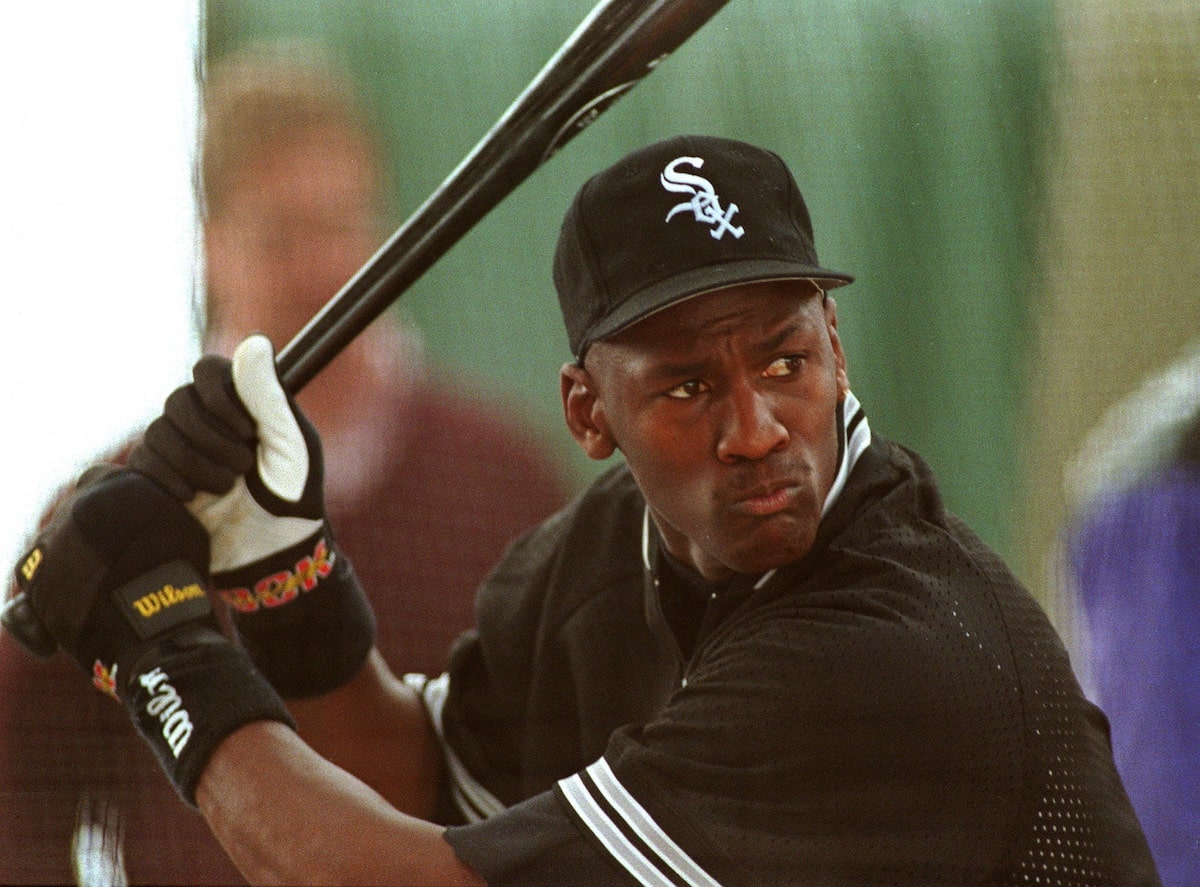 Michael Jordan Struck Out During His 1 Chance to Join the Chicago White Sox: 'I Don't Think I've Proven I Can Make the Team'
Did you know Michael Jordan had another shot to make the White Sox before his more famous attempt baseball attempt?  
Most of the discussion centering on Michael Jordan these days frames him as either the single greatest NBA player of all time or at the very least one of the greats. But Jordan's legendary career had a famous speed bump in the form of a detour to try his hand at professional baseball. 
Many people know Jordan attempted to play for the Chicago White Sox after abruptly retiring from basketball in his prime. But did you know His Airness had another shot to make the White Sox before his more famous attempt?  
Michael Jordan shocked the world with his (first) retirement
Following the 1992-93 NBA season, Jordan reached what seemed like the zenith of an already illustrious career. He had led the Chicago Bulls to a six-game NBA Finals series victory over Charles Barkley and the Phoenix Suns. It was his third consecutive title — a culmination of his dominance. In the '80s, the NBA belonged to Magic Johnson and Larry Bird. After the Bulls' threepeat, there was no question that the game now belonged to MJ. 
That's what made it so shocking when Jordan retired. The superstar announced his retirement in October 1993. Still reeling from the tragic murder of his beloved father, Jordan explained that he lacked motivation.
"I love the game of basketball. I always will," the legend said in his retirement press conference. "I just feel that, at this particular time in my career, I have reached the pinnacle of my career. I have achieved a lot in that short amount of time if you want to call it short. But I just feel that I don't have anything else for myself to prove."
What would be even more shocking: Jordan's decision to play professional baseball with the Chicago White Sox. 
Michael Jordan had multiple attempts at a baseball career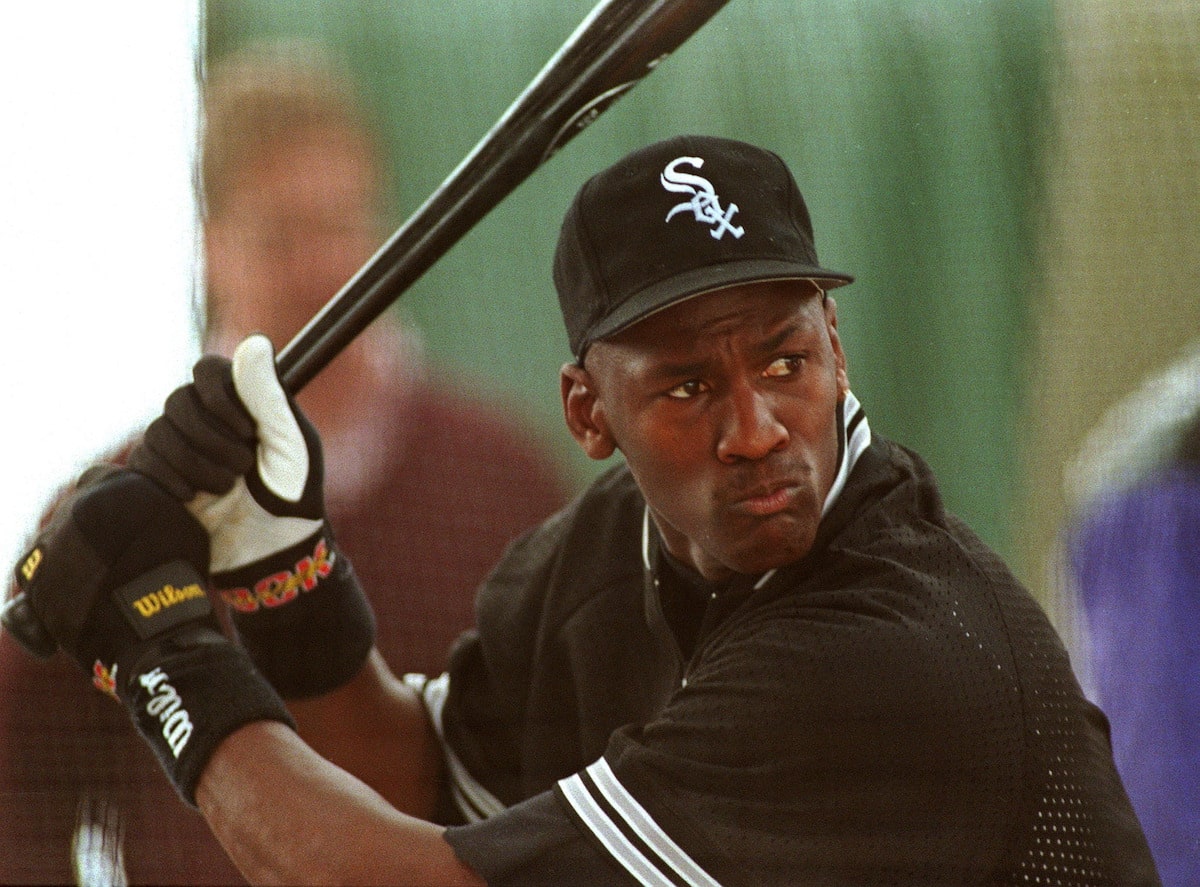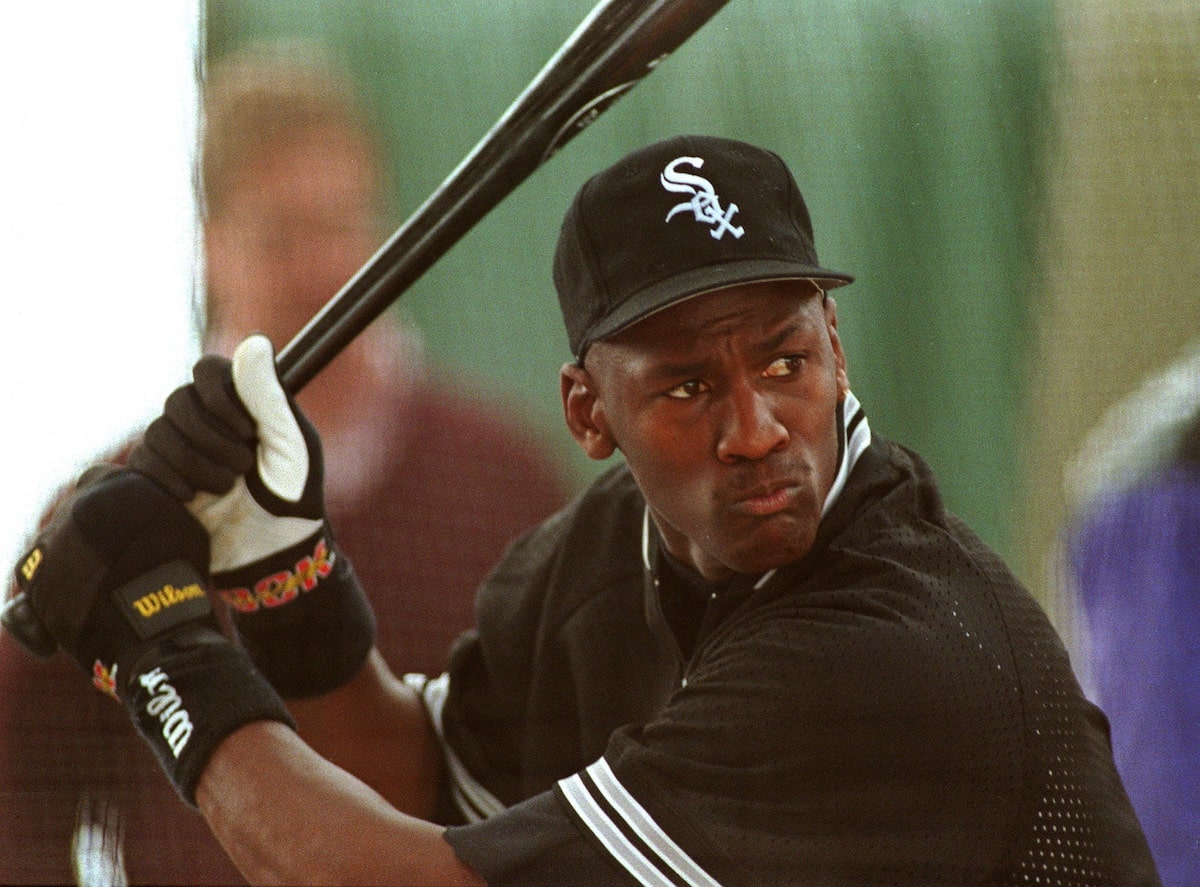 Jordan's foray into minor league baseball is well-documented, but what many may not realize is that he had an earlier "tryout" with the Chicago White Sox. The Sporting News reported that Jordan planned to try out for the Sox in 1993 with a plan to report to their Single-A affiliate in Hickory, North Carolina. Sadly, his father's disappearance and death stalled those plans. 
In the spring of 1994, Jordan participated in spring training with the team. He got to play against the Chicago Cubs in the exhibition "Windy City Classic." Though he had a game-tying double in a big moment in the clash at Wrigley, the superstar was pragmatic about his progress as a pro player, stating: 
"I don't think I've proven I can make the team. That's just being honest. … But I'm not going to give up. I'm trying to squeeze five years into eight weeks. It just hasn't happened the way I wanted it to."
The baseball career of Michael Jordan was short-lived
After his spring training performance revealed that the still-green Jordan wasn't ready for the big leagues, the team assigned him to the Double-A Birmingham Barons. That's where Jordan struggled. According to Baseball-Reference, he hit only .202 with a .290 on-base percentage in 497 at-bats.
Those kinds of numbers are good for someone who has never played the game before. But for a 31-year-old rookie in the minors, they hardly pointed to a future in the game. 
After one season, Jordan shelved his baseball career and eventually returned to the NBA. According to one source, however, Jordan's attempt was genuine and he gave a Hall of Fame effort. Terry Francona, the manager who later led the Boston Red Sox to a World Series, was Jordan's manager with the Barons. MLB.com reported he said that Jordan, "respected the game," and noted, "I appreciate how he handled everything." 
He may not have been a star in baseball, but he did approach it with the same intensity as basketball.