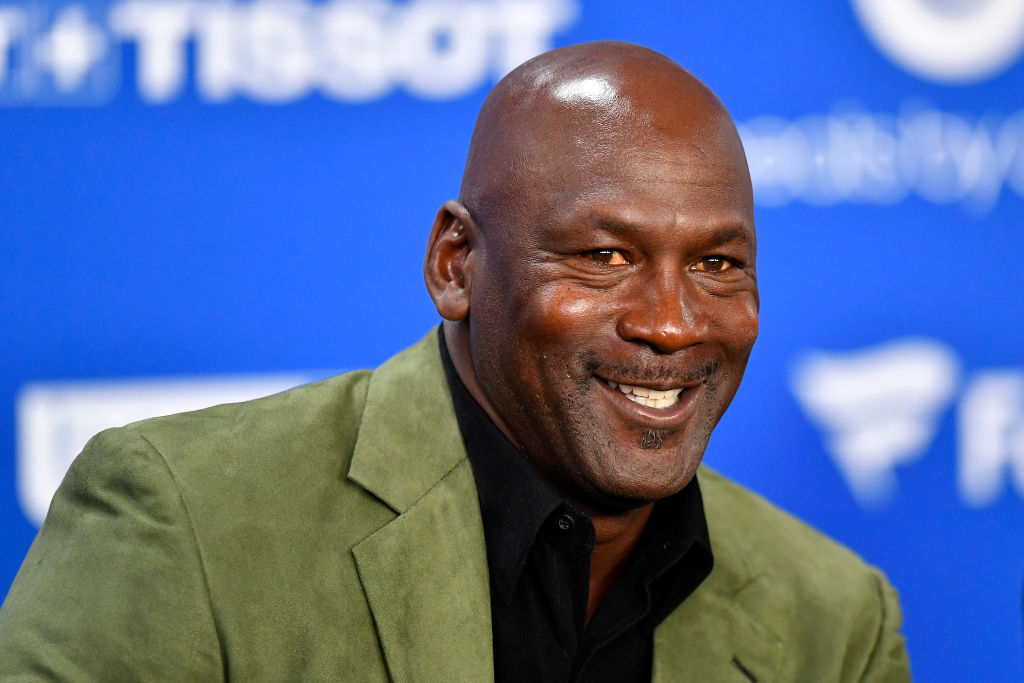 Michael Jordan Thinks This is Zion Williamson's Best Asset
Michael Jordan knows a thing or two about NBA greatness. He recently shared his perspective on Zion Williamson's greatest asset.
When it comes to NBA stars, it's hard to get any bigger than Michael Jordan. From fashion to on-court tactics, His Airness literally changed basketball forever. Game recognizes game, though, and Jordan is already impressed by one young star: Zion Williamson.
While it's impossible to overlook Williamson's freakish athleticism, that's not has impressed Jordan the most. The NBA legend has noticed something much more intangible about the way the Pelicans forward plays basketball.
Michael Jordan's legendary career
In literature, every protagonist needs to face some adversity. Michael Jordan's came early; during high school, he famously failed to make the varsity basketball team as a sophomore. From then on, though, the guard couldn't be denied.
Jordan would make varsity the next school year and only kept going from there. He was eventually named a McDonalds' All-American and enrolled at the University of North Carolina. Playing under the legendary Dean Smith, he won an NCAA title as a freshman; before long, MJ's trophy case would be full to overflowing.
Once Jordan joined the professional ranks, he seemed to take his game to the next level. While he and his Chicago Bulls had some issues getting past the Detroit Pistons, His Airness' greatness eventually prevailed. Jordan piled up over 30,000 points while winning six championships and six MVP awards. Today, the NBA itself even calls him "the greatest basketball player of all time."
Jordan loves what he sees from Zion Williamson
While Michael Jordan may have been famously demanding during his playing career, he's still able to appreciate greatness when he sees it. MJ, it seems, definitely sees greatness in Zion Williamson.
Although it took the Pelicans rookie longer than expected to hit the court, he hasn't disappointed. In his two appearances thus far, Williamson has averaged 18.5 points, 6.5 rebounds, and 1.5 assists; it's hard to imagine those totals won't increase as he works his way back to full fitness. Jordan, however, is impressed by something beyond the box score.
"What you saw the other night is a taste of what you're going to see going forward," Jordan explained. "He's still got a lot to do, but I think his passion for the game is coming through the way that he plays. That's great for the league."
"The NBA is very fortunate to have a talented young man who shows a certain passion about the game," the NBA legend continued. "That's something you can't get. You're born with it, and you share it with the rest of the world."
That passion might be the key to Zion Williamson's greatness
Based on everything we've seen, both at Duke and with the Pelicans, it's clear that he has the physical skills to be an elite NBA player. His passion, however, could be the deciding factor in his career.
While it might seem obvious, every NBA player is incredibly talented; some will always be better than others, but the base skill level is always there. Passion, however, is what separates the greatest players from everyone else. Would Jordan, for example, have been an NBA legend if he didn't push himself to the absolute limit every time he stepped on the court?
Zion Williamson has freakish athleticism and, according to Michael Jordan, an incredible passion for the game of basketball. As long as the rookie can stay healthy, those two factors will set him up for long term success?