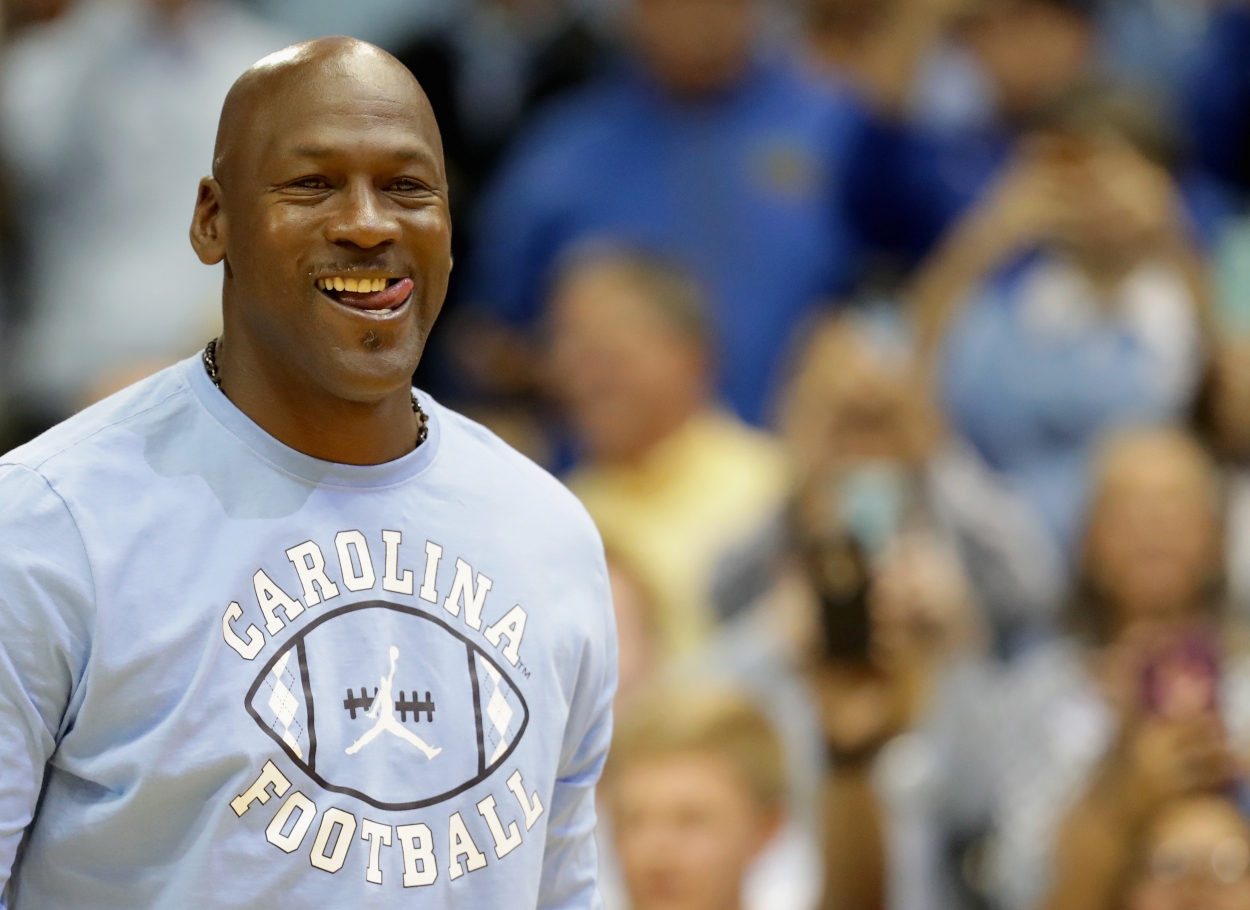 Michael Jordan's Legendary Work Ethic Stunned His Coaches Even as an 18-Year-Old Freshman at North Carolina: 'He Never Freaking Turned It off'
Michael Jordan stepped foot on campus at the University of North Carolina and immediately impressed a coaching staff – one that included Hall of Famers Dean Smith and Roy Williams -- with a work ethic that would one day become his legacy. Even as an 18-year-old, they said MJ was prepared to outwork everyone.
At the end of his freshman year, after he had knocked down the game-winning shot in the 1982 National Championship game against Georgetown, he became Michael Jordan. But when he showed up at the University of North Carolina at Chapel Hill, he was just Mike Jordan.
Well, there's a reason Mike became Michael, who became a six-time NBA champion, who became The GOAT. A simple explanation, really, only two words long: he worked.
When Mike showed up on campus to play for the Tar Heels, no one had any clue they were in the presence of a future Hall of Famer. But even from day one, they saw the work ethic that would get him there.
Mike Jordan was a highly-ranked high school recruit
As the famous story goes, Jordan was cut from his high school basketball team as a sophomore. In hindsight, it's clear to see how that would motivate MJ specifically to become one of the best prep players in the country, but it also didn't hurt that he hit a growth spurt his junior season and went from 5-foot-10 to 6-3.
According to 247Sports, Mike was just another player in 1980, albeit one legendary North Carolina Head Coach Dean Smith had discovered in his school's backyard.
Later that year, though, Jordan had become nationally recognized and highly recruited. Unsurprisingly, his unmatched athleticism was quickly apparent to anyone who saw him play.
Mike attended a summer camp at UNC, and as eventual Tar Heels head coach Roy Williams said, "destroyed everybody in the camp."
But of course, as Smith recollected, Jordan kept sneaking into drills he wasn't supposed to. No one could keep the teenager off the court.
Jordan's work ethic stood out immediately when he arrived at UNC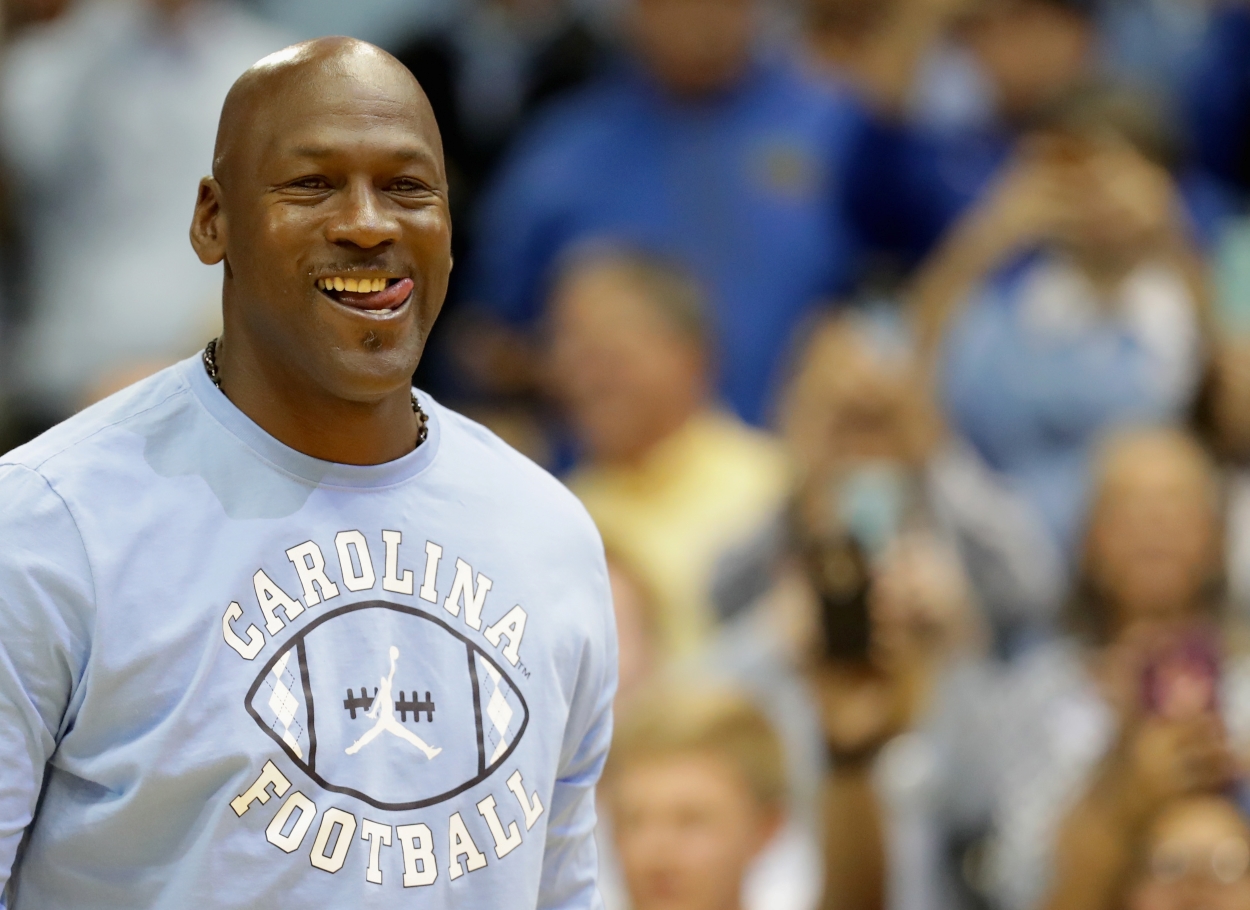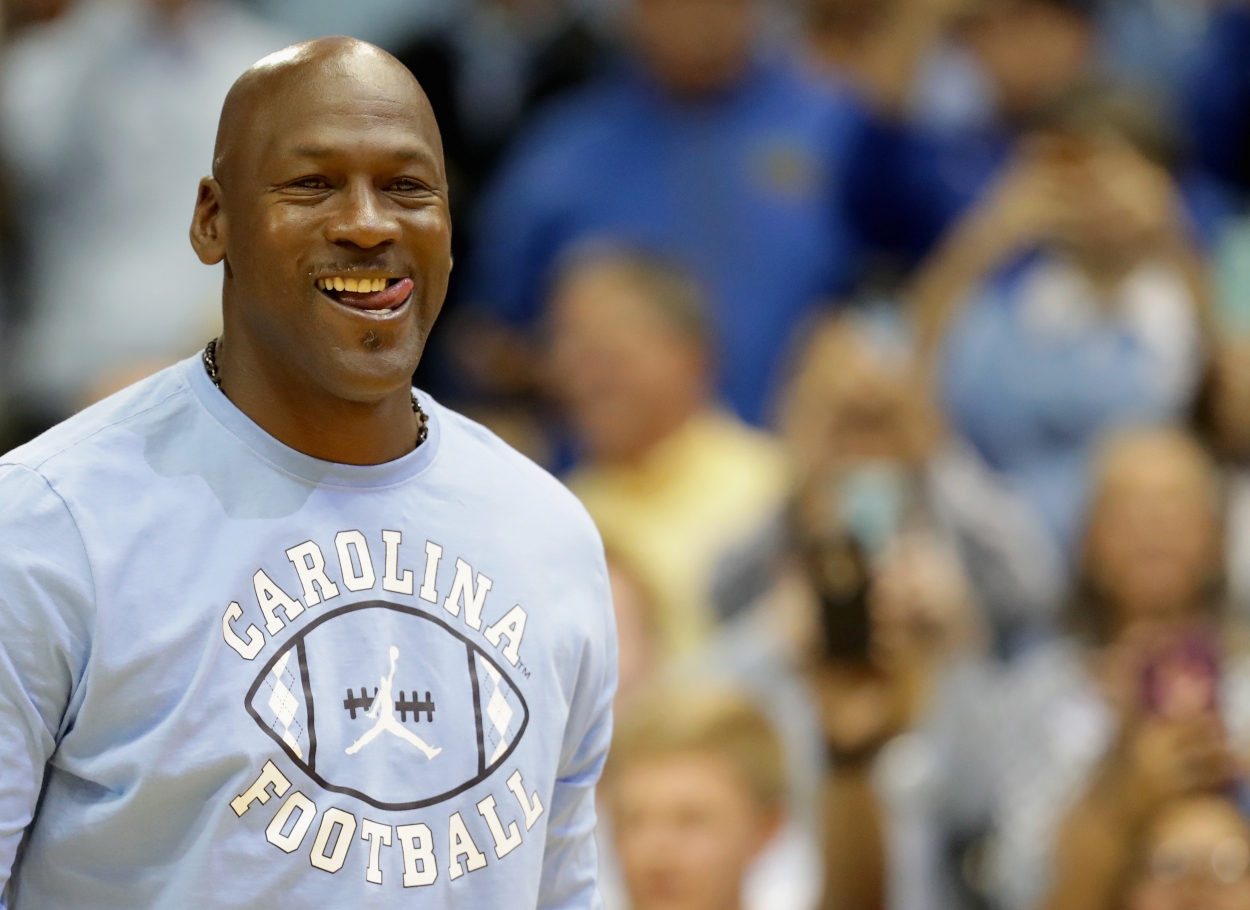 According to a story on CNBC, Jordan arrived on campus and told Williams that he wanted to be the best player ever to play at Carolina. (Even at that point, the school had already won an NCAA Championship and more than a dozen conference titles, so it was a bold claim).
Williams told the freshman he would have to work harder than he did in high school, to which Jordan responded he was the hardest working player on his team at Laney High.
"I told him, 'Excuse me. I thought you just told me you wanted to be the best player to ever play here,'" Williams said he told Jordan according to the CNBC story. "'I'm going to show you. Nobody will ever work as hard as I work,'" Jordan responded.
The legendary stories start there.
"He was one of the most competitive [players] we've ever had in our drills," Smith said.
Then-teammate and future Hall of Famer James Worthy said of Mike, "After about 2.5 hours of hard practice, I'm walking off the floor, like, drenched [in] sweat, tired. And, here comes Michael pushing me back on the floor, wanting to play a little one-on-one, wanting to see where his game was."
"He never freaking turned it off," Williams said simply.
Michael Jordan's competitiveness and drive created The GOAT
The 6-foot-6 guard played three seasons at Carolina before being drafted by the Chicago Bulls. During that freshman season, he averaged 13.5 points, 4.4 rebounds, and 1.2 steals.
He drilled the jumper against Georgetown and averaged 20.0 points the next year and 19.6 his junior campaign. Smith's four-corners offensive system — retrospectively, probably not opposing defenses — kept him from scoring even more.
Eventually, he became Michael Jordan, won six titles, five MVPs, and became a Hall of Famer. But it all started in Chapel Hill when an 18-year-old Jordan showed a Hall of Fame coaching staff and team filled with Hall of Fame players that he was willing to outwork any of them.
All statistics courtesy of Sports Reference.