Michael Schumacher Got His Initial Shot in Formula 1 Because Another Driver Had Been Sent to Prison and His First Race Was an Absolute Disaster
Seven-time World Drivers' Champion Michael Schumacher got his first shot in a Formula 1 race because another driver had been sent to prison.
There's certainly no denying that Michael Schumacher is one of the greatest drivers in the history of motorsports. A seven-time World Drivers' Champion, the German native won 91 Formula 1 races over the course of his career, which is second on the all-time list behind only Lewis Hamilton, who just passed him in 2020.
But Schumacher's Formula 1 career didn't get off to the greatest start and the big reason he got his first shot in an F1 race in the first place is because another driver, Bertrand Gachot, was serving a prison sentence and his team needed someone to fill in.
Michael Schumacher took an unusual route to Formula 1
In the late 1980s, following a successful run in junior kart racing, Michael Schumacher began his single-seat car racing career in the German Formula Ford and Formula Konig Series before signing with the WTS Formula 3 team in 1989.
He won the German F3 series title in 1990 and while most expected him to next compete in Formula 3000, the single-seat racing tier between F3 and F1, he instead chose to join the Mercedes junior racing program in the World Sports-Prototype Championship. His manager thought that racing more powerful cars in long-distance races might be the better overall career choice in the long run as he would also be exposed to the big press conferences before getting to Formula 1.
In 1991, he finished ninth in the FIA Sportscar World Championship standings but also got his first crack at a Formula 1 race due to some crazy circumstances.
F1 driver Bertrand Gachot was sent to prison for assault just ahead of the 1991 Belgian Grand Prix
Belgian driver Bertrand Gachot had worked his way through Formula 3 and Formula 3000 and made his Formula 1 debut in 1989. He had an extremely disappointing 1990 season and his year got worse that December when he got into a car accident in London with a taxi on the way to a meeting with a sponsor.
The accident didn't cause any damage to either vehicle but Gachot and the taxi driver got into an argument that ended with Gachot whipping out a can of CS gas and spraying the cabby in the face with it, which he claimed was in self-defense. He was arrested for aggravated assault and possession of a prohibited weapon.
Despite the incident and his disappointing '90 season, Bertrand Gachot was chosen to lead the new Jordan Grand Prix team in 1991 and got off to a solid start that season. He turned in some good finishes on the Grand Prix circuit and was also part of the team that won the prestigious 24 Hours of Le Mans.
However, a week before the Belgian Grand Prix, he stood trial on the charges stemming from the incident in London and was sentenced to six months in prison, leaving Jordan without a driver for the No. 32 car.
Enter Michael Schumacher.
Michael Schumacher didn't even make it through the first lap of his first Formula 1 race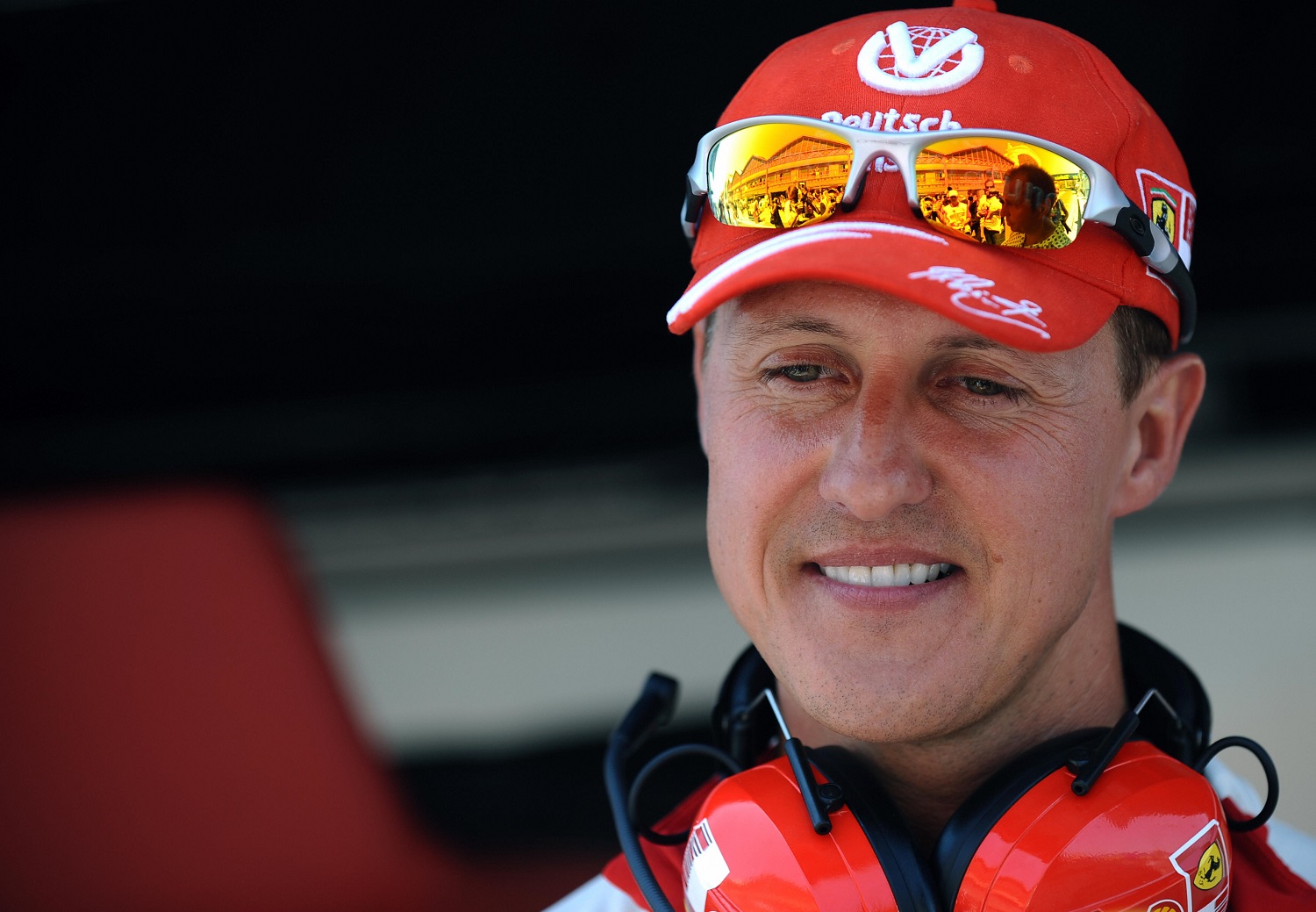 With Bertrand Gachot serving time in prison (his sentence was later reduced to two months but his career never fully recovered), Jordan needed a driver for the Belgian Grand Prix and called on Michael Schumacher, who had impressed the team manager a week earlier in a test drive in England.
Schumacher had only seen the track for the Belgian Grand Prix as a spectator and was supposed to be shown the circuit on the weekend of the race by a teammate. But that never happened and Schumacher actually went out on a bike in an attempt to learn it before finishing seventh in qualifying.
However, the actual race didn't go quite as well as Michael Schumacher didn't even make it through one lap before retiring with clutch issues. Despite the unfortunate finish, the Jordan team had seen enough to know that the young German was a special talent and made a deal with Mercedes to sign him for the rest of the season.
However, Benneton-Ford had also seen something they liked and swooped in to sign him, a deal Jordan tried to block in court, an injunction that failed as they'd not officially signed a final contract.
And the rest, as they say, is history.