Michael Vick Remains Disappointed in How He Handled His Dogfighting Scandal: 'That's a Blemish That I Will Never Be Able to Erase'
Article Highlights:
Former Atlanta Falcons quarterback Michael Vick still heavily regrets his legal issues
The No. 1 overall pick in 2001 served 18 months in federal prison for his role in a dogfighting scandal
Vick recently called his actions "self-inflicted" and wishes he'd exercised better judgment
When former Atlanta Falcons quarterback Michael Vick turned himself in and voluntarily began serving a prison sentence in November 2007, the future of his NFL career marked the least of his problems.
Vick, the No. 1 overall pick in 2001, has spent the last 14-plus years trying to atone for his role in a dogfighting ring. Although he's enjoyed the highs of returning to football and becoming a popular broadcaster, he also wants his fanbase — and his detractors — to know how much he still regrets his past actions. 
Michael Vick is still angry at how he handled his dogfighting scandal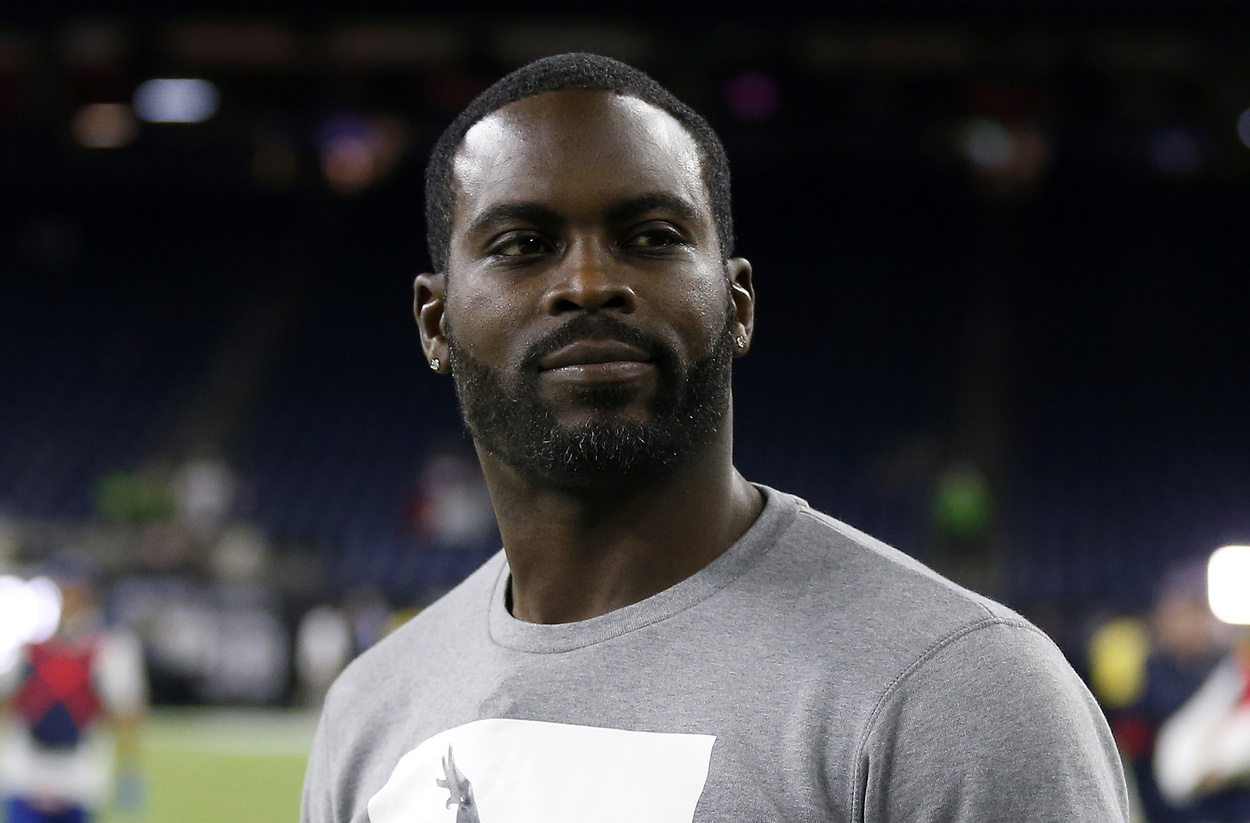 This past May marked the 12-year anniversary of Vick leaving federal prison and beginning the process of resuming his life — and his NFL career — after serving 18 months for financing a dogfighting ring. 
Although Vick returned to the NFL later that year and played until 2015, he's never buried his legal incidents or refused to talk about them. In a recent interview with The Washington Post, the now-41-year-old admitted he's still bothered by his lack of judgment.
"I think about that more than all the good years and the good times. S—, it hurt [my chances of] going [into] the Hall of Fame. It's going to impact everything. But it was all self-inflicted. I was young. I didn't have no guidance."

Michael Vick
Vick then made it clear he's not using the lack of guidance or his age — he entered prison at 27 years old — as an excuse. 
"I could've said, 'No.' I could've made those right decisions, like, 'This ain't for me,'" Vick said. "That's a blemish that I will never be able to erase."
Vick has never shied away from saying how much he regrets his lack of maturity
When Vick received a 23-month prison sentence in December 2007, U.S. District Judge Henry E. Hudson said he wasn't convinced the former Falcons quarterback had "fully accepted responsibility" for his role in the dogfighting ring.
Nearly 14 years later, Vick has more than proven himself. Shortly after leaving prison in 2009, Vick told 60 Minutes that he felt disgusted with himself and cried in prison upon realizing how his own actions left him alone in a prison cell. He also admitted he deserved to lose his $130 million contract.
Around that same time, Vick partnered with the Humane Society of the United States as an anti-dogfighting ambassador. He's spent the last decade-plus sharing his story, just as he did recently, and encouraging others to love their animals.
Vick easily could have gone down a far different path upon leaving prison, and he could have done the bare minimum. He could have declined comment if asked to speak about his prison sentence at a press conference or in a private interview. Instead, he's used his platform to try to ensure others, especially impressionable youth, learn from his mistakes.
In a 2020 appearance on the Huddle and Flow Podcast, Vick and NFL Media's Steve Wyche reflected on the scandal. Wyche covered the Falcons for the Atlanta Journal-Constitution during Vick's tenure in Atlanta.
Vick, who now works for Fox Sports, said he understood how and why the media covered his story as they did.
"It was just a shock for everybody," Vick said. "It was so … irresponsible that everyone kind of looked at me like, 'No, not Mike.'"
Vick has also opened up on his overall lack of maturity in other interviews. In a 2012 interview with NFL Media, the four-time Pro Bowl selection said he believed his immaturity cost the Falcons a chance at winning the Super Bowl.
Vick has used his own experiences to help mentor the NFL's current stars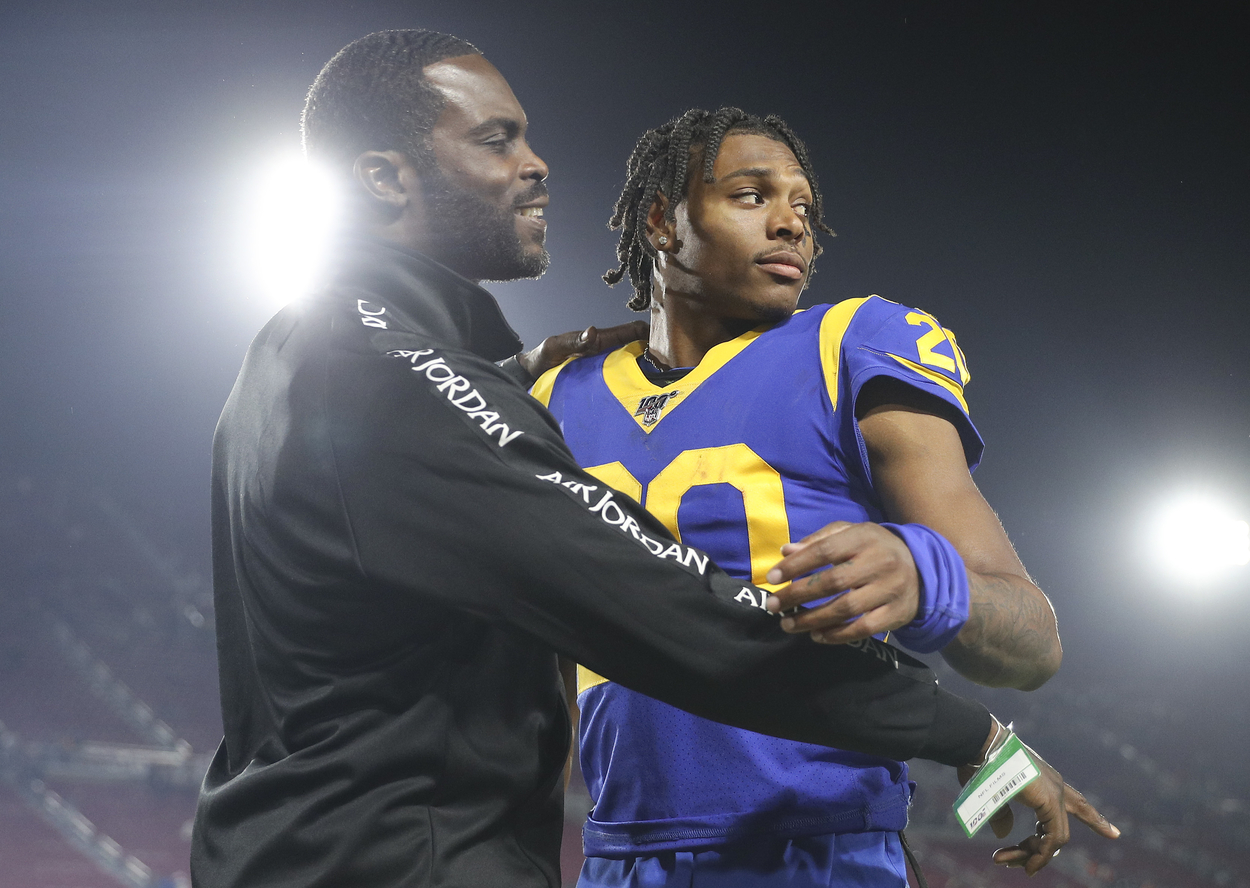 At this stage in his life, Vick has proven that he has no intentions of going away. He's become a mainstay on Fox Sports' NFL coverage and is a panelist on Fox NFL Kickoff, an extension of Fox NFL Sunday, the primary pregame show featuring the likes of Howie Long and Terry Bradshaw.
Vick has also remained a popular figure in NFL circles. He has taken several NFL players under his wing, including Baltimore Ravens quarterback Lamar Jackson and Chicago Bears rookie gunslinger Justin Fields, in recent years. Vick also publicly supported Jackson when the latter broke his single-season quarterback rushing yards record in 2019.
Los Angeles Rams cornerback Jalen Ramsey even sought Vick's insight on how to stop Jackson that year. Clearly, whatever Vick said didn't work because Jackson threw five touchdowns and ran for 95 yards in a 45-6 rout on Monday Night Football.
Vick is correct that his blemishes and transgressions will never be forgotten or erased. However, it is apparent that the current batch of NFL stars think of him as far more than the quarterback who threw it all away. With a loyal audience like that, Vick should feel comfortable about ensuring others don't follow in his footsteps.
Like Sportscasting on Facebook. Follow us on Twitter @sportscasting19.