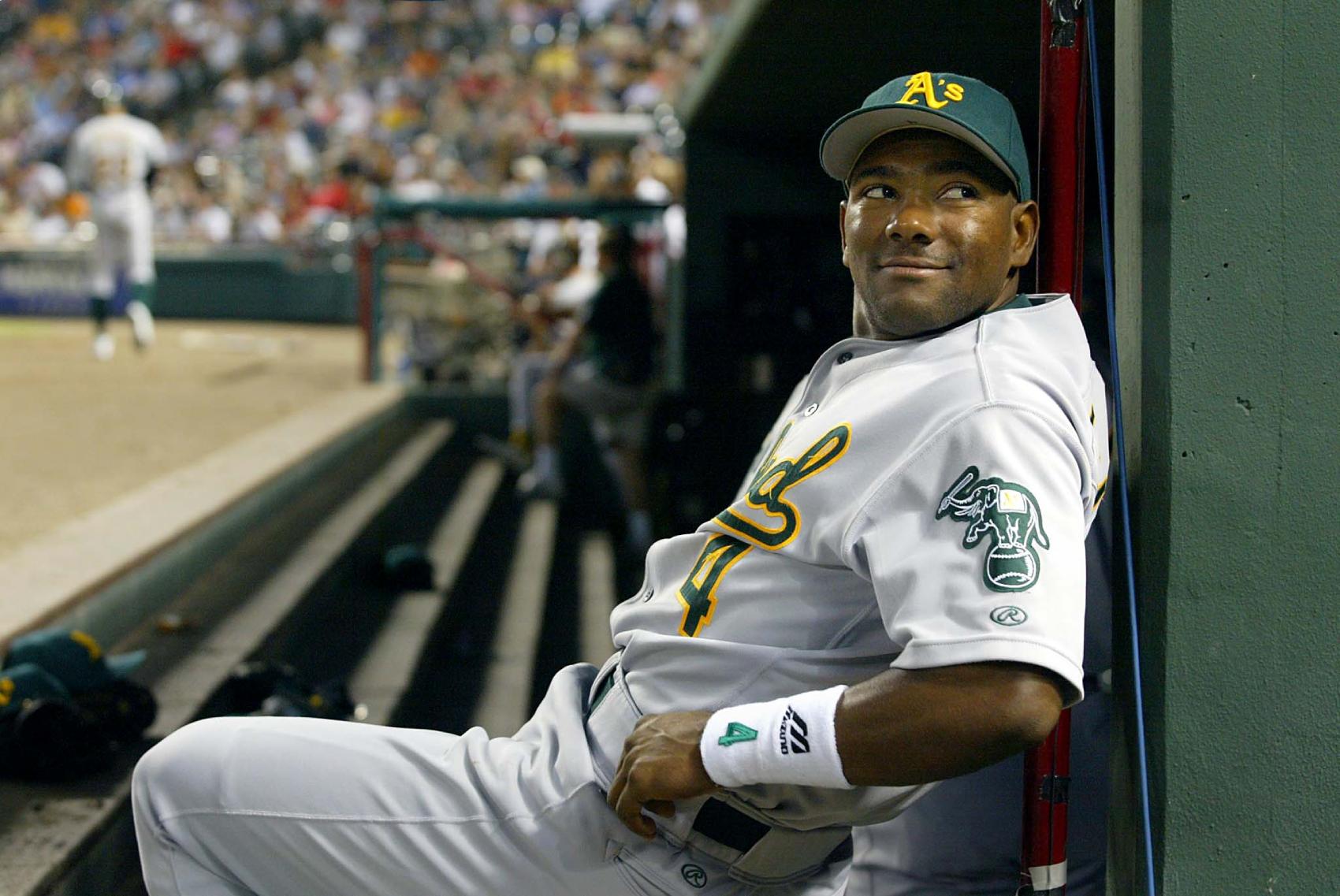 Miguel Tejada Earned $100 Million in the Majors and Still Became a Bankrupt Chicken Farmer
Miguel Tejada was one of baseball's best shortstops in his prime. The former Athletics star became a bankrupt chicken farmer in retirement.
Miguel Tejada didn't garner the national attention that Alex Rodriguez or Derek Jeter did.
He also didn't need that attention to shine in his own right.
A dangerous hitter and capable fielder, Tejada was one of baseball's best shortstops in the 2000s. Like Rodriguez and Jeter, Tejada appeared on a Hall of Fame pace for most of his career.
Ties to banned substances and lying about his age, though, tainted the All-Star's legacy. A full 20 years after his first 30-home run season, here's how Tejada went from elite hitter to bankrupt chicken farmer.
Miguel Tejada was one of baseball's best shortstops in his prime
Baseball's three best shortstops at the arrival of the 21st century were Boston's Nomar Garciaparra, the Yankees' Derek Jeter, and Seattle's Alex Rodriguez.
Although those rankings could be done in any order, Jeter or Rodriguez often topped the list.
When Garciaparra battled injuries and Rodriguez moved to third base in 2004, Miguel Tejada completed his climb up the shortstop rankings.
A 5-foot-9, 220-pound slugger from the Dominican Republic, Tejada debuted with the Oakland Athletics in 1997. By 1999, he held the starting shortstop role for good and wouldn't play fewer than 150 games until 2007, his age-33 season.
From 1999-2009, Tejada hit .293 with 272 home runs, 1,130 RBIs, 398 doubles, and posted a .345 on-base percentage. Tejada totaled 2,009 hits and made six All-Star Games; he won All-Star MVP in 2005, his second season with the Baltimore Orioles.
Tejada won the 2002 AL MVP Award in 2002 when he hit .308 with 34 home runs, 131 RBIs, and helped the Athletics to an AL West Division title. He hit .212 with a home run and eight RBIs in 20 career playoff games, all with the Athletics.
Tejada cashed in during a tainted career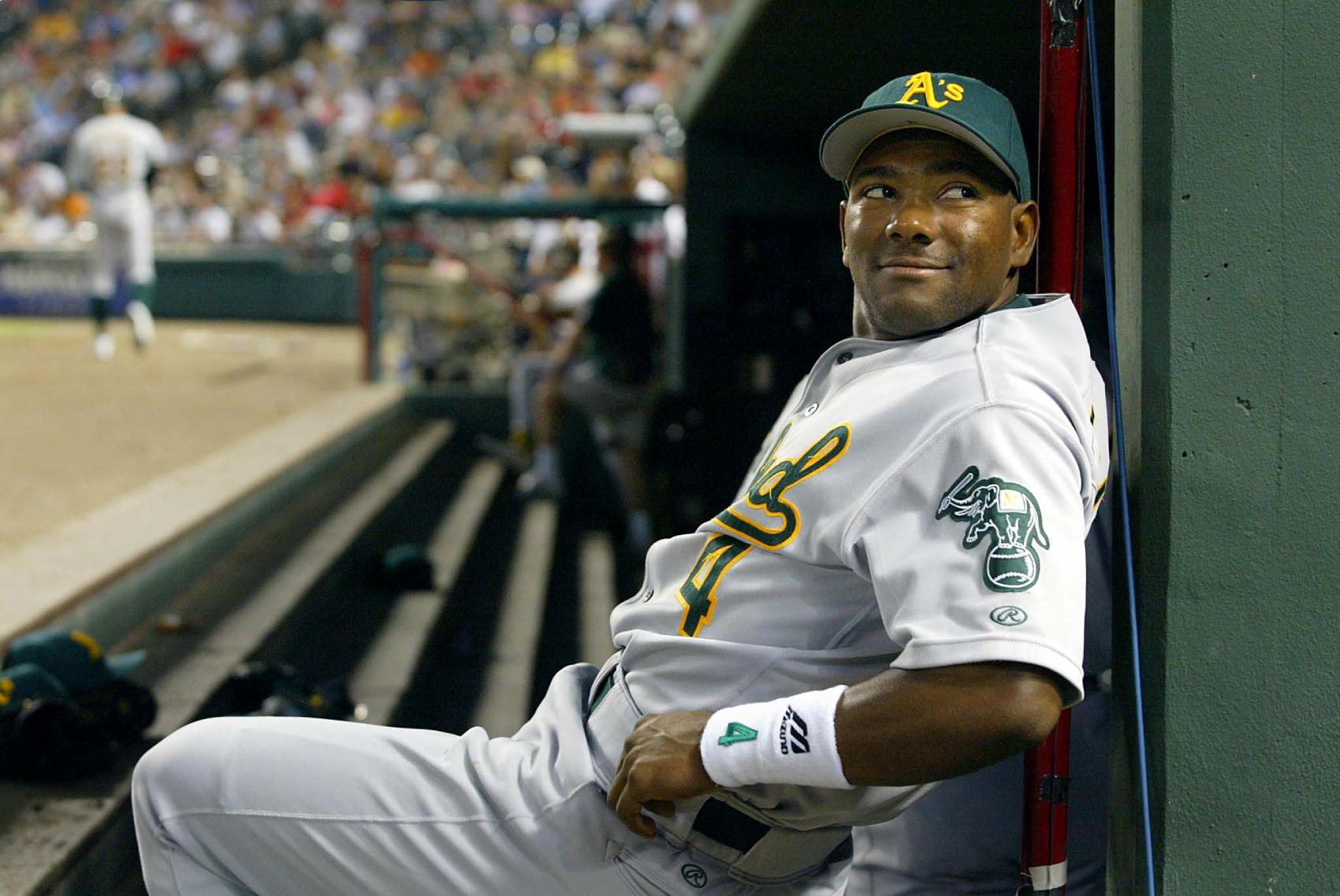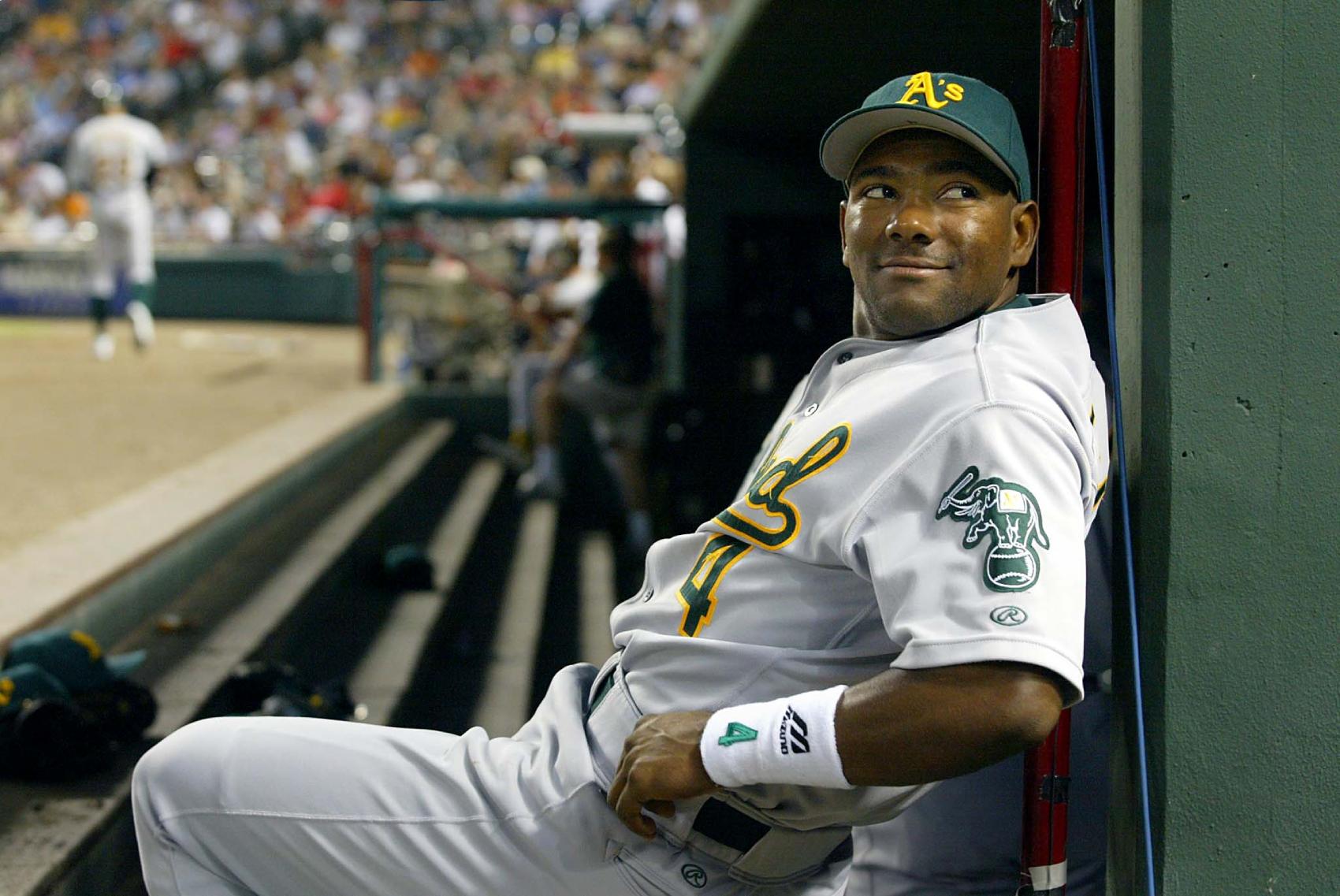 The benefit of Miguel Tejada's extended MLB career was he cashed in from various teams.
Miguel Tejada earned $96.4 million in his career, according to Baseball-Reference. The bulk of that came from the six-year, $72 million contract he signed with Baltimore before the 2004 season.
The money, like Tejada's stats, now appears tainted in hindsight. Tejada was linked to performance-enhancing drugs throughout his career. Former teammate Rafael Palmeiro said in 2005 that he received the supplement from Tejada.
Tejada denied all accusations he used steroids, but was charged with lying to Congressional investigators about Palmeiro's steroid use in 2009.
He received one-year probation and made his sixth and final All-Star Game that season in Houston.
In 2008, ESPN learned Tejada, who said for years he was born in 1976, instead lied about his age and was born in 1974. Tejada walked out on an interview when the network confronted him about it.
Major League Baseball suspended Tejada for 105 games in 2013 when he tested positive twice for Adderall. Although Tejada had medical permission from the league to use it, he received the punishment when the exemption expired.
Tejada never played another MLB game after the final suspension.
Miguel Tejada became a bankrupt chicken farmer after he retired
Retirement hasn't been kind to Miguel Tejada. He became a chicken farmer in Florida and filed for bankruptcy in 2015.
Tejada's home was burglarized in June 2017, according to TMZ Sports. Police arrested a 60-year-old man who stole anywhere between $10,000 to $500,000 worth of belongings.
Tejada's son, Miguel Jr., plays in the Philadelphia Phillies' system. The younger Tejada received positive for the steroid Stanozolol at only 15 years old.
Miguel Tejada recently told The Athletic he wants to become a coach, preferably with the Oakland Athletics. That may be a tough goal to achieve given Tejada's off-field issues, but he's dreaming big even after a rough few years.